Ever had one of those beauty moments where you first find out that you have a small smattering of dark spots on your face? While a mini heart attack might ensue—because, let's be real, these niggling spots don't disappear over a fortnight (or for a while, at least)—there always is a solution to correct this problem.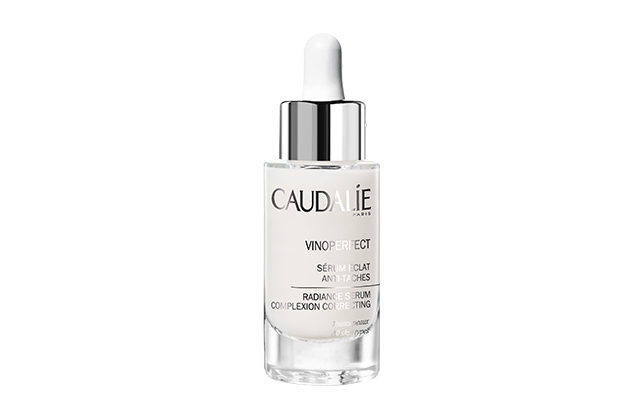 Cue Caudalie Vinoperfect Complexion Correcting Radiance Serum that is concentrated in Viniferine—a powerful and natural active ingredient that's more effective than kojic acid or vitamin C to prevent and correct dark spots. This oil-free formula has proved to be effective in clinical tests when it comes to reducing dark spot intensity and an increase in complexion luminosity. Read our team's reviews on this wonder serum below:
Terry Saw, Contributing Beauty Editor: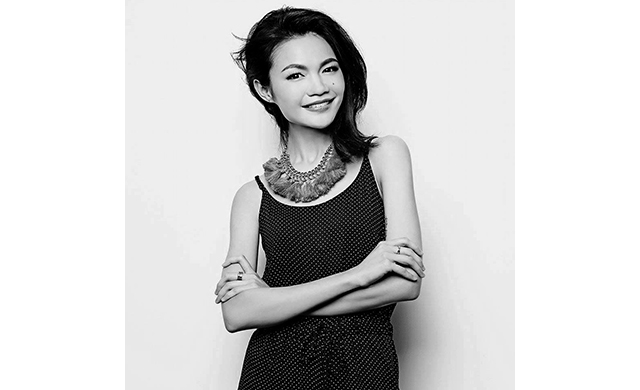 "I like to think I'm living a full life without regrets, but if I could go back and tell my younger, athletic teen-self one thing, I'd say: You are not invincible! Especially not when it comes to the years of harsh sun exposure sans UV protection – I know, what was I thinking? Clearly I was not.
"And as much as I try to embrace the whole delightful experience called ageing with grace, I wouldn't mind some help – especially when it comes in the form of a brightening serum that's free from the nasties including mineral oils, SLS, parabens etc – to address my self-inflicted skin problems.
"No stranger to Caudalie products, incorporating the Vinoperfect Complexion Correcting Radiance Serum into my daily ritual was a breeze. Formulated to target pigmentation and dark spots caused by ageing and many, many glorious years under the sun (I would know), the oil-free serum is also powered by Viniferine to restore your skin's natural radiance as it works.
"For a month now, I've been applying the serum post-cleansing – it absorbs quickly, feels comfortable on the skin and leaves no icky residue. Above all, it has that crisp, signature scent that I've gotten accustomed to over the years from using Caudalie products, which gives a quick boost to your senses. Obviously, I did not expect my dark spots to just pack up and leave after a month, but what I do realise is that my skin is suppler and my complexion is visibly brighter over the weeks of disciplined usage. I'll also take delight in how some of the smaller, newer dark spots seem to have lightened in this short time. As for the stubborn pigmentation that's been around for years, I'm keen to see how my skin changes after continued usage for months to come and judging by what I've seen so far – I think the odds are in my favour."
Loh Wei Yeen, Fashion & Beauty Writer: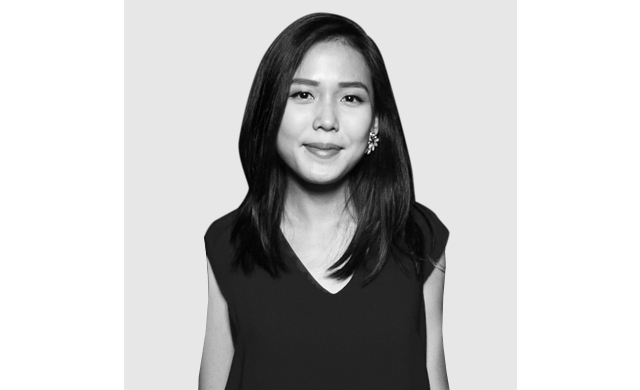 "I rarely ever make it a point to be consistent with applying serum/essence/anything upon my face post-cleansing, save for moisturiser because who can live without that, right? So having a new complexion correcting serum in my routine was a first for me – and I have to say that I'm really liking it more than I'd expected."
"I have dry and sensitive skin that is susceptible to breakouts whenever I try out new products that have rich formulas, but Caudalie's Vinoperfect Complexion Correcting Radiance Serum does its job and more. It has a subtle scent that isn't overpowering or laden with fragrance, and I like that it doesn't leave a sticky residue behind post-application. It absorbs into the skin pretty quickly as well, so I didn't have to wait too long before applying moisturiser."
"After using this for a month now (twice a day after cleansing, I've got to admit that my skin's looking good even on days that I get too few hours of sleep – less dull and drab-looking, more radiant with a subtle glow. Bonus points go to how gentle it works on my skin as well – no breakouts or redness on my face after using it for the first time! It doesn't make my skin feel taut or dry, which is a welcoming prospect, and I noticed that my pool of faint dark spots around my cheekbones have somewhat faded. I'm already onto my second bottle because I'm that hooked."
Tan Su Fen, Editorial Assistant: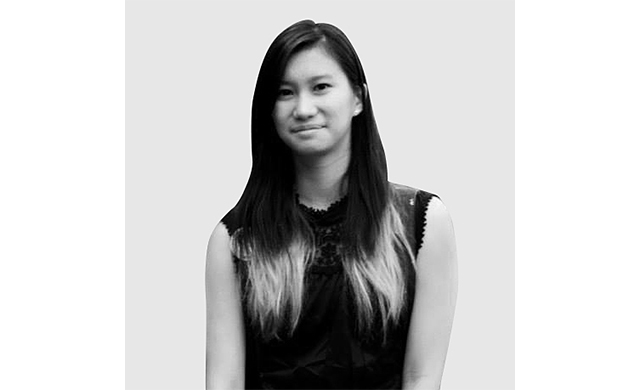 "I was one of those girls who never bothered with a proper skincare routine and went: 'I'm sure it's just a phase, these skin problems (read: serious breakouts) are bound to go away in time.' Fast-forward 10 years later and here I am, still combatting the occasional breakouts – no thanks to late nights – with spots of scarring in tow. So much for growing out of it."
"Thus, I was curious to see how the Vinoperfect Complexion Correcting Radiance Serum, an oil-free serum that is formulated to reduce the appearance of existing dark spots, will help with my skin. It has been around a month now and I have to say – so far, so good. Sure, I didn't expect an overnight miracle, but although my skin is still far from flawless, a few spots on my forehead seems to have slightly diminished and the redness on my cheeks (due to dehydrated skin) has started to go away as well, leaving me with a more even skintone.
"The serum has a somewhat milky texture, one that goes on the skin easily and absorbs rather quickly. Perhaps the only gripe I have with it is the dewy sheen it leaves behind after use, which gave my combination skin look a little too much shine in the day, though those with normal/dry skin will probably find it giving them a covetable radiance. But I love using it after my cleansing routine at night–the light, refreshing scent that comes with it makes the experience that much more pleasant. I'd say it's definitely worth a go if you're troubled by dark spots and looking to achieve a brighter, radiant complexion."
Want to get glowing and radiant skin with the help of this wonder product? We're giving away five of Caudalie's Overnight Bright Set that includes Caudalie Glycolic Peel, Vinoperfect Colour Correcting Radiance Serum, and Vinoperfect Cell Renewel Night Cream to five lucky readers!
All you have to do is enter your information below and tell us 1) what serum(s) you have used before and that you loved and why, and 2) what other brands of serums that you are interested in trying out now.
Giveaway terms and conditions:
– This giveaway ends at 11:59pm, GMT+8, 22 April 2016. The winners will be announced on 25 April 2016 and notified via email.
– All information must be entered to qualify for this giveaway.
– Inability to contact the winner(s) in 3 months of notification will result in disqualification and selection of an alternate winner.
– This giveaway is only open to residents of Malaysia
– Buro 24/7 Malaysia will not entertain any complaints on the quality and quantity of the prizes after the prize is in the possession of the winner.
– Buro 24/7 Malaysia shall not be liable for any loss, including but not limited to direct, indirect or consequential loss or damage, personal injury or death which is suffered or sustained (whether or not arising from any person's negligence) in connection with participation in this competition or accepting or utilising a prize.
| | |
| --- | --- |
| SHARE THE STORY | |
| Explore More | |