Spoiler alert: It's inspired by her love for a good morning cuppa – specifically Nespresso. Now, do we have your attention?
Nothing like two magic words - coffee and Nespresso - used in a single sentence to give us the good ol' morning jolt. Which is, to our relief, also what Bobbi Brown's latest Skin Foundation Cushion Compact SPF50 PA+++ is specifically designed to do, while giving us that flawless, natural finish, of course.
What you'll also love about the brand new formula is that besides caffeine, it is packed with skin-boosting ingredients including the Pink Silk Tree extract to instantly re-energise your skin, increase its anti-pollution barrier and protect the skin with a high-level SPF, amongst other clever things.
A quick chat with the makeup guru herself reveals why the Skin Foundation Cushion Compact SPF50 PA+++ is the one to watch in beauty this year: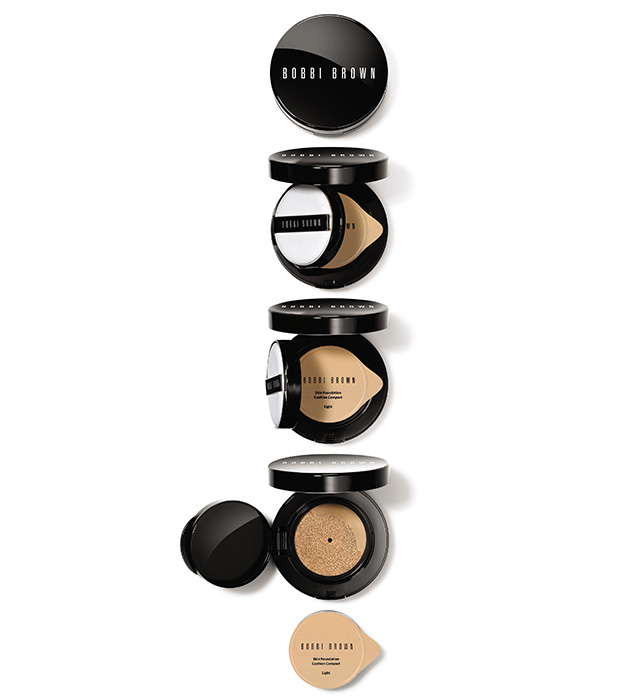 Tell us all about the inspiration behind this.
"There are few things I love more than really good espresso - I look forward to my cup every morning. After years of trying different coffee shops, my current favorite is Nespresso. The coffee is always strong and flavorful, in part because the individual capsules keep the grounds super-fresh.
"I was already working with my team in Asia on a new perfect finish foundation, when they introduced me to an innovative capsule technology to house the foundation formula - very similar to Nespresso's capsules. What's great about this new packaging is that, similar to the coffee capsules, it maintains the formula's freshness until you're ready to use it, and provides an even application. It was this final component that ultimately helped deliver the perfect, natural radiant finish I was looking for.
I really love a strong espresso. Usually, I take it with just a drop of half and half - it's delicious, and essential to my day.
"Skin Foundation Cushion Compact SPF 50 PA +++ combines a lightweight, hydrating liquid foundation with superior treatment and protection benefits, in a portable, airtight compact. I love how it delivers an instant natural glow and a flawless finish, while protecting against damaging UV rays and harmful pollution-perfect coverage and protection on the go."
What are some of the most unique aspects of this foundation?
"Besides the formula, the Skin Foundation Cushion Compact SPF 50 +++ PA utilises a distinctive capsule technology and airtight packaging that preserves the formula's freshness by minimising dry out, which also extends the life (number of uses) of the foundation.
"The delivery system simultaneously dispenses the optimal amount of foundation each time, allowing for even, flawless, customisable coverage with every application. Plus, the liquid foundation doesn't saturate the cushion until first use, which further contributes to the longevity and freshness of the formula and even distribution.
"To break it down even further, it is a lightweight, liquid foundation soaked into a sponge cushion, within a compact. The cushion helps keeps the formula moist so that you get the dewy benefits of using a liquid foundation, combined with the convenience of a portable compact. The new formula is also packed with good-for-your-skin ingredients that protect, recharge and rejuvenate skin instantly and overtime."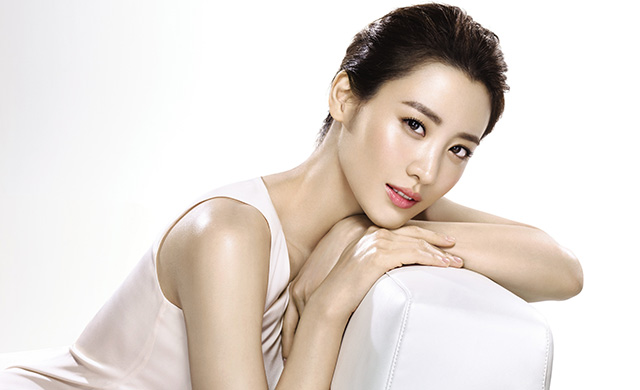 And some of your best tips to use this foundation?
"Skin Foundation Cushion Compact SPF 50 PA+++ is my latest healthy skin foundation. It provides natural glowing coverage and treatment benefits, all in a portable compact. Like all of my foundation formulas, it's extremely buildable and layers seamlessly over other skincare and hybrid or face products for an immediate natural glow.
"To apply (after moisturising skin), use the provided sponge to gently pat onto skin for a soft dewy glow. The compact can also be used throughout the day for touchups. For fuller coverage, apply with a Full Coverage Face Brush or Foundation Brush."
"This foundation is wearable in all seasons and climates, and good for all skin types. It's a lightweight liquid that's extremely buildable and provides sheer to medium coverage with a natural glow finish. Plus, it's long-wearing and stays color true all day-no caking, smearing or fading."
Bobbi Brown Skin Foundation Cushion Compact SPF 50 PA +++, RM130 (refill only) will be available from 7th March 2016 onwards at all Bobbi Brown boutiques and counters nationwide.
Related stories:
Mini-but-mighty beauty saviours you need now
15 Beauty hacks straight from the pros