We asked (shamelessly stalked) our friends – from models to makeup artists and hair stylists – to weigh in on this edit of top beauty cheats to help you breeze through your routine
#1: One teaspoon, two ways
"Refrigerate or freeze a teaspoon and gently sweep it under puffy eyes to quickly reduce swelling. It's also great for avoiding smudges when applying mascara."
#2: The trick to all-day lip colour
"Apply a coat of lipstick before gently pressing a one-ply tissue to your lips. Then, lightly dust lips with translucent powder (over the tissue)—this is a backstage fave and guarantees a matte finish, which lasts all day."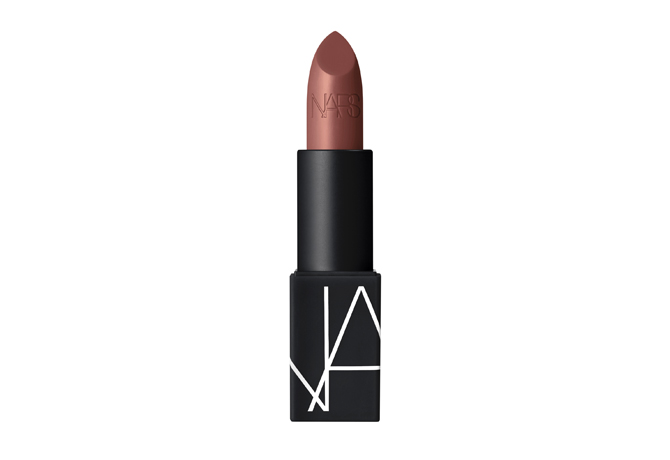 #3: Give your mascara a second chance
"I travel between different locations and climates for shoots, and sometimes items like mascaras in my makeup stash suffers. Try reviving dried-up formula in the tube with a few drops of saline solution—works like magic."
Try: Too Faced Damn Girl Mascara
#4: Serum SOS
"A trick I used a couple of times during a shoot when I ran out of hair serum, was to use a hand cream to tame frizzy hair. Start at the roots and lightly work your way up. Be careful not to overdo it if you have thin, fine hair."
Try: L'Occitane Herbae Par Hand Cream
#5: Transform your eyeliner
"The pencil liner not quite working for you? Hold it over a lighter for a few seconds to give it some heat and let it sit for about 10-15 seconds to cool off. What you'll get is a new gel formula, which goes on smoother."
Try: Marc Jacobs Beauty Fineliner Ultra-Skinny Gel Eye Crayon
#6: Give your ponytail new height
"If your ponytail has a tendency to droop after awhile, try this little trick we use at hair shoots. Vertically insert a couple of bobby pins where the hair tie sits—facing downward—to prop it up for an instant lift."
#7: Instantly plumper lashes
"If you have short or sparse lashes, lightly dust translucent powder onto your lashes (after coating them with mascara) to add volume. Finish with another coat or two as desired."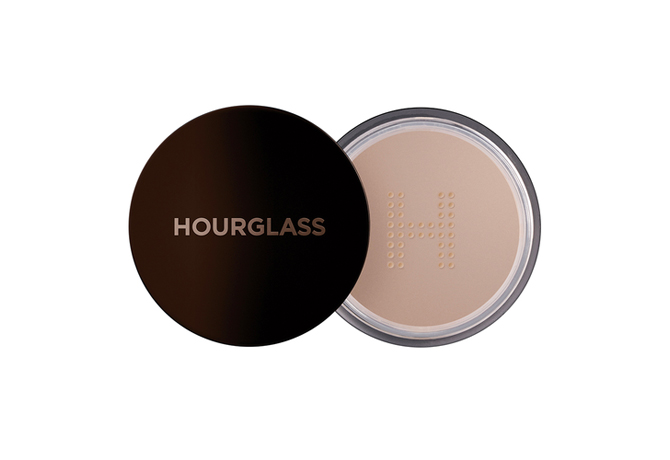 #8: Take the use of coconut oil further
"It's great as a moisturiser for the skin, but also works a treat to remove makeup. Soak up some oil on a cotton pad and hold it over your different parts of the face for a few seconds to let makeup dissolve before wiping it away."
#9: X marks the spot
"This is quite a popular trick when it comes to perfecting your pout—mark a small 'x' at your Cupid's bow using lipstick before filling the lips in with colour. This way, you won't get a smeared-lips look!"
#10: Get fuller, thicker hair in seconds
"Or at least the illusion of it by dusting an eye shadow (in the similar colour as your hair) along your parting or parts of your hairline where hair appears to be thinning."
#11: Cream blush
"If you find it hard to blend cream blushes with your fingers, use the fleshy part of your palm (aka the ball of your thumb or the area below your thumb) to lightly blend the colour on your cheeks. The warmth of your palm will melt the colour to your skin for a natural finish."
Try: Shiseido Minimalist Whipped Powder Blush
#12: Ace the deep reds and wine colours
"There's a little trick to getting that super deep shade of red you won't necessarily find on counters. Try giving depth to your existing lipstick by first lining the lips with an eye liner. Start with browns and grays before reaching straight for the blacks. These colours play well together and give you a richer finish."
#13: White liner to the rescue
"And it's not just using it at the inner corners of your eyes to make your eyes pop. I use it over the lids before applying eye shadow. You'll find the colour instantly intensified and more dramatic."
Try: Chanel Stylo Yeux Waterproof Long-Lasting Eyeliner in 949 - Blanc Graphique
#14: Plumper lips, naturally
"You can have naturally plumper lips without going all Kylie Jenner—add in a little peppermint oil into your lip gloss before applying for a little boost!"
#15: Ace the liquid cheek stain
"They give great colour, but set really quickly. The trick is to make sure your cheeks are well moisturised before applying the liquid so you'll have some time to blend it out and not end up looking like a porcelain doll cheeks gone rogue!"