Beauty
Hair Reimagined: 7 Things I learned about Aveda in Tokyo
'Hair Reimagined: Artistry and Beyond'
PHOTOS: AVEDA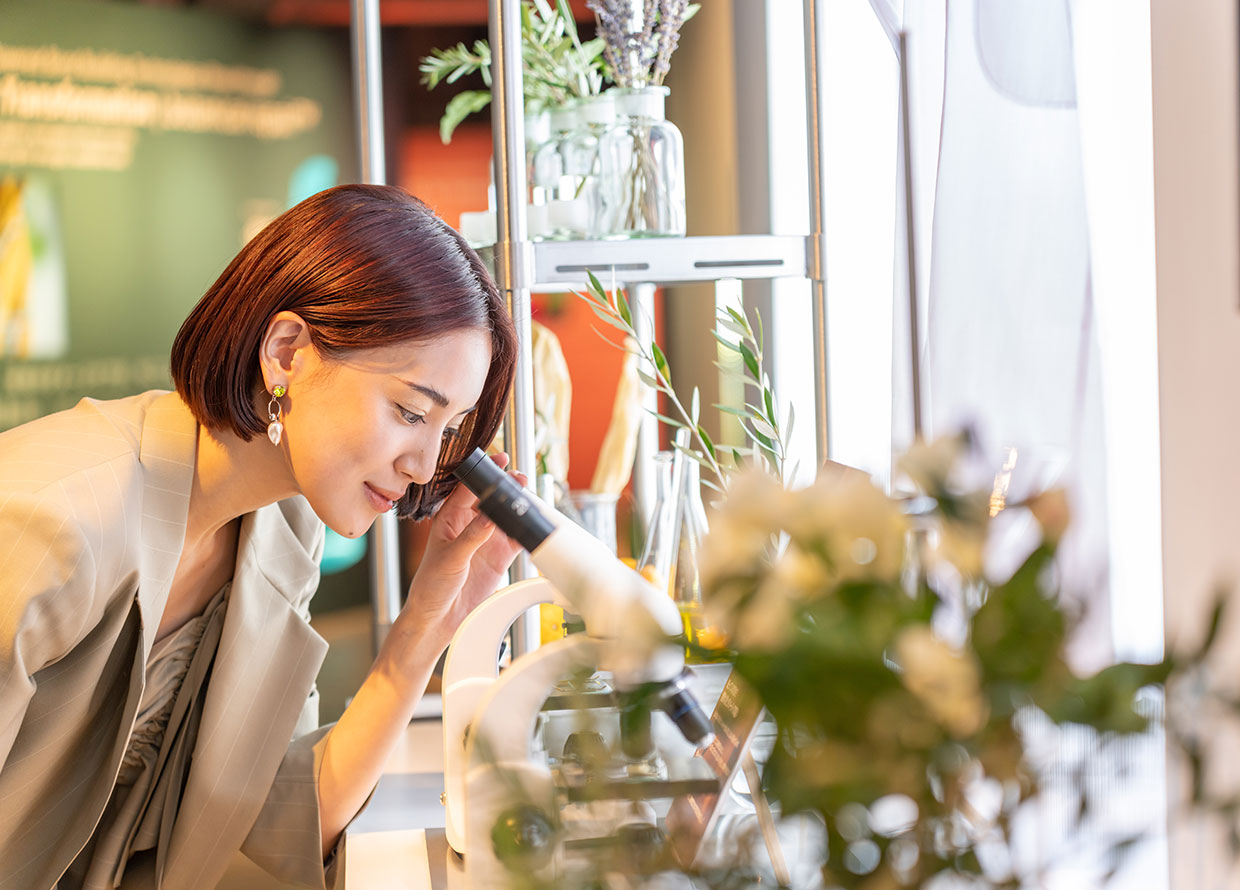 Aveda is best known as a vegan hair care brand, but its story is even more vibrant than that. I went to Tokyo for its first-ever Asia-Pacific event, aptly titled 'Hair Reimagined: Artistry and Beyond', for an experiential and sensorial journey into what makes Aveda so well-loved. 
"Don't be a 'me too', be a 'how to'."
Horst Rechelbacher, founder of Aveda
So goes one of the quotes on the wall at Aveda's 'Hair Reimagined: Artistry and Beyond' event in Tokyo—they were all powerful words, but this particular one stood out because it perfectly summarised how Aveda was born and how it continues to serve its founding mission. Since its inception in 1978 by Horst Rechelbacher, Aveda has strived to create cruelty-free beauty products for both professionals and consumers that are high performing yet kind to the environment and free from animal testing.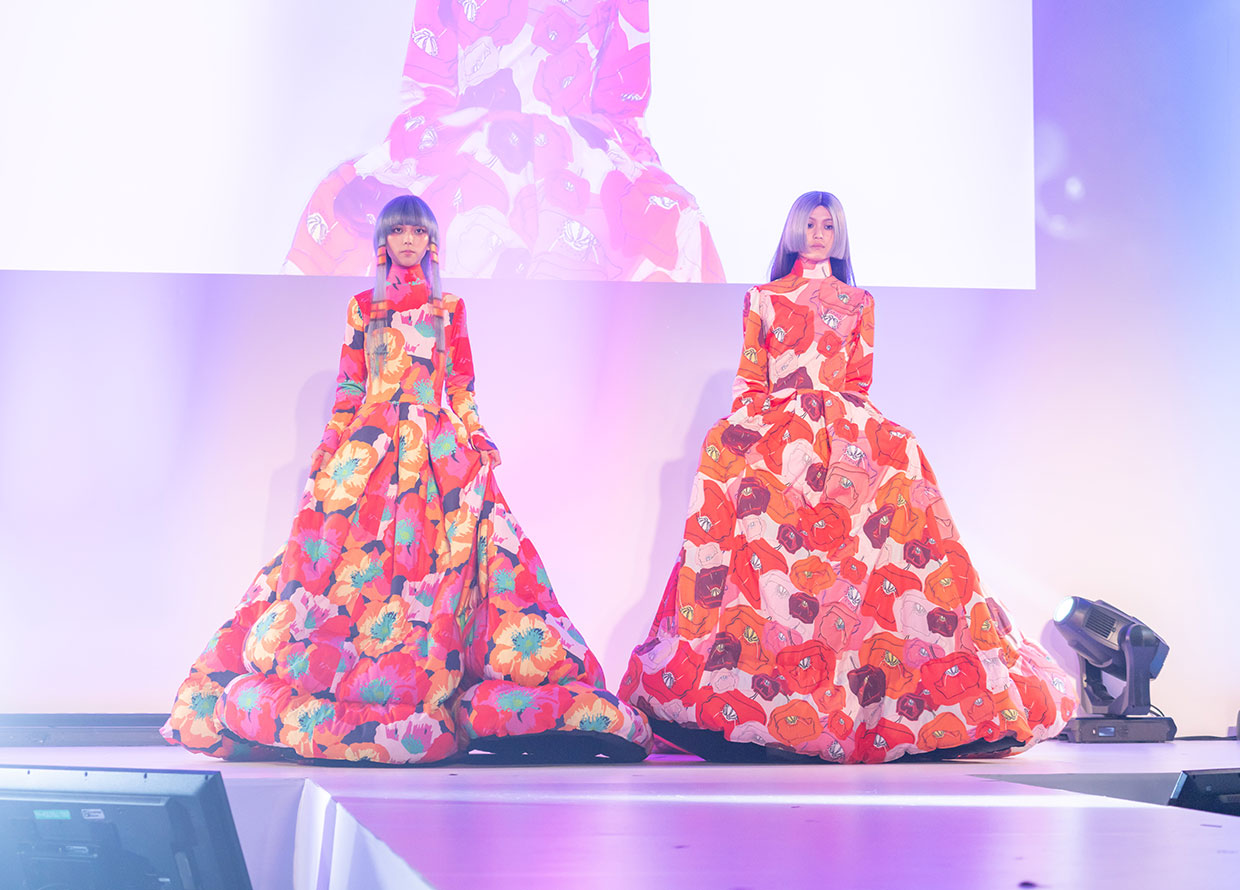 Held in mid-March 2023, the 'Hair Reimagined: Artistry and Beyond' event also coincided with Aveda's 20th anniversary in Japan, giving it even more reason to celebrate in Tokyo. It was a two-part immersive experience that beautifully dissected what makes Aveda a game-changing brand that walks the talk and is so easy to love. The first half was an interactive space transformed into the world of Aveda, and the second was a theatrical state-of-the-art hair show. 
Watch the 'BURO Spotlights' highlights from the event below, and then read on for everything I learned about Aveda that you might not have known before!
View this post on Instagram
1. AVEDA'S SUSTAINABILITY SCORES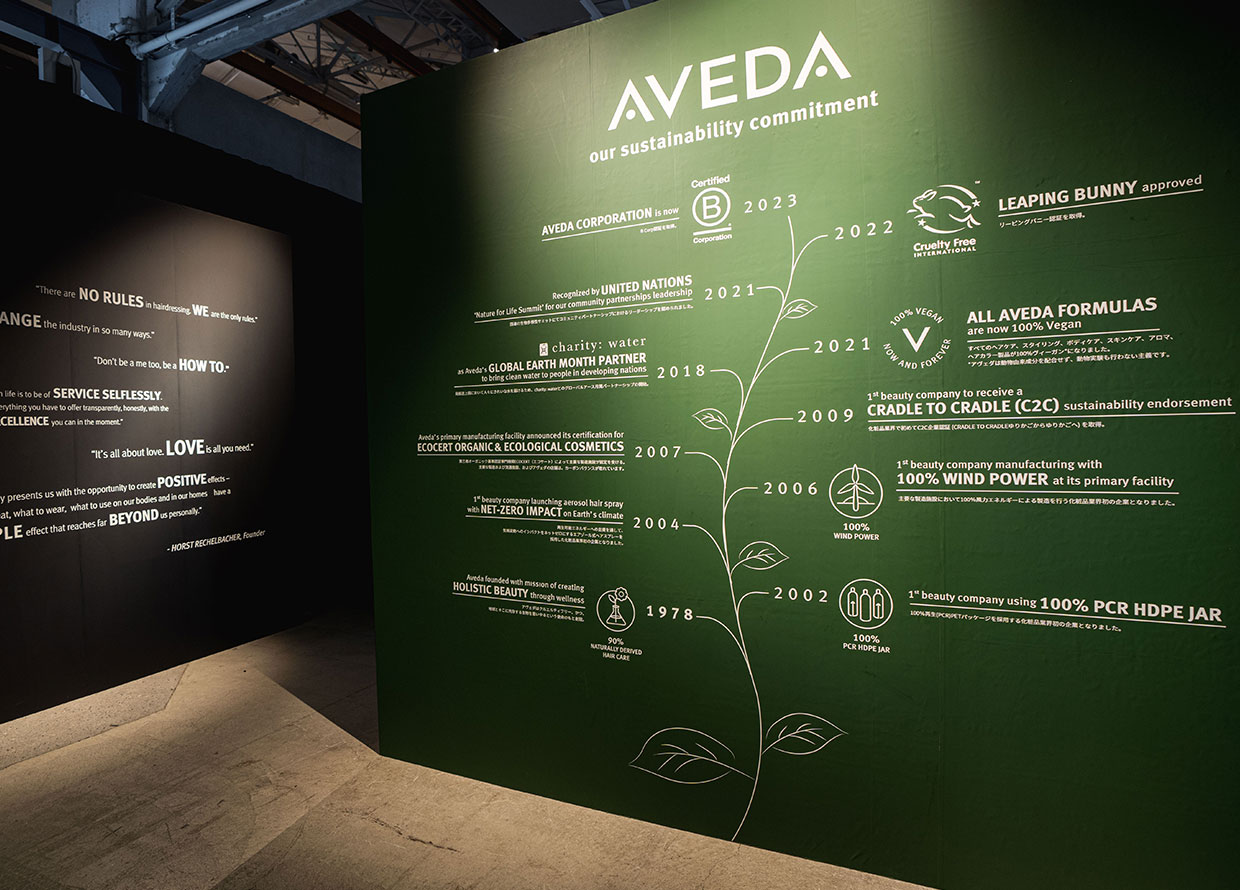 In terms of branding, whether you use it or not, most are aware that Aveda is a vegan, cruelty-free brand. It's also Leaping Bunny-approved, which is the global recognition of a gold standard of approval for cruelty-free products. To top that off, Aveda achieved the B Corp Certification earlier this year, confirming the brand's commitment and care for the planet through its environmental and social practices and policies. The extensive review of the business saw an overall impact score of 89.6, as compared to the 50.9 average score of most other assessed companies. 
2. KEY INNOVATIONS AND GREEN CHEMISTRY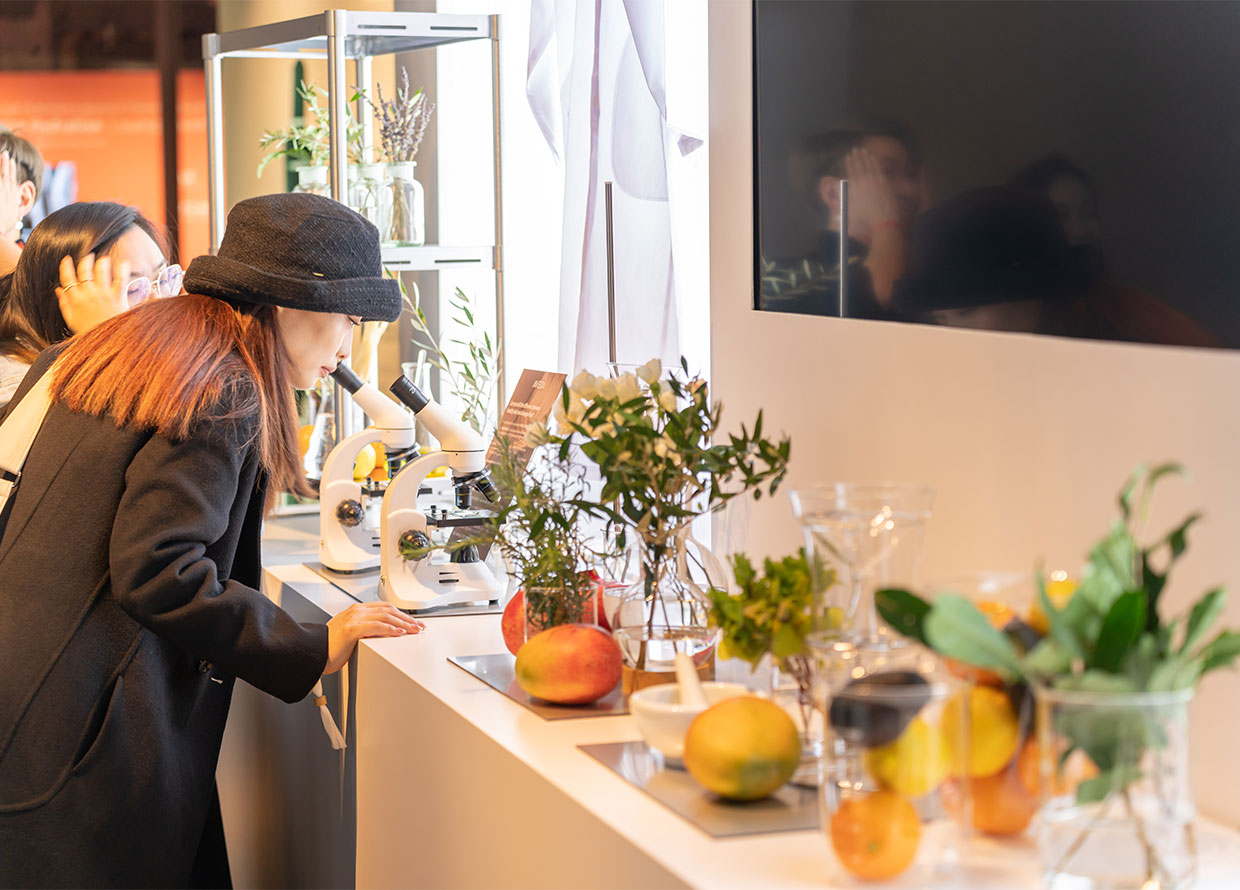 To facilitate every possible hair need, Aveda has meticulously sought the answers in science through green chemistry and natural biotechnology, leading to breakthroughs in botanical research, product formulas and innovations. The results are, of course, the award-winning beloved franchises like Invati Advanced, Nutriplenish, Botanical Repair, and, more recently, Scalp Solutions. Available at selected Aveda partner salons, you can even get a hair and scalp check for a diagnosis and suggested treatment regimen. It was offered at the event, and it was pretty cool to see such a close-up of my scalp (and how horribly dry it was due to the change in weather). Scalp Solutions, it is!
3. AROMAOLOGY 
Aveda wants to take care of your hair, the world and its people. So, when they make great products that do wonders for your hair, they also desire it to be a holistic experience for the senses and your well-being. The easiest way to unlock that is through aroma, and Aveda has 'aroma scientists' and an in-house aroma lab to create different scents with 100 per cent natural and naturally-derived ingredients. Each franchise has a signature blend of aromas and all instantly calm the mind at the first whiff. 
4. CHAKRA AROMAS
Did you know that Aveda has a separate collection called 'Chakra' that is designed to re-balance one's personal energy centre? Based on Ayurveda, the ancient healing art of India, the range features 'balancing pure-fume mists' and encourages the practice of a 'Chakra Shower', combining the power of aromas, breathing and simple meditation. Unfortunately, it's not available in Malaysia but you can find them in Singapore. 
5. VEGAN HAIR COLOUR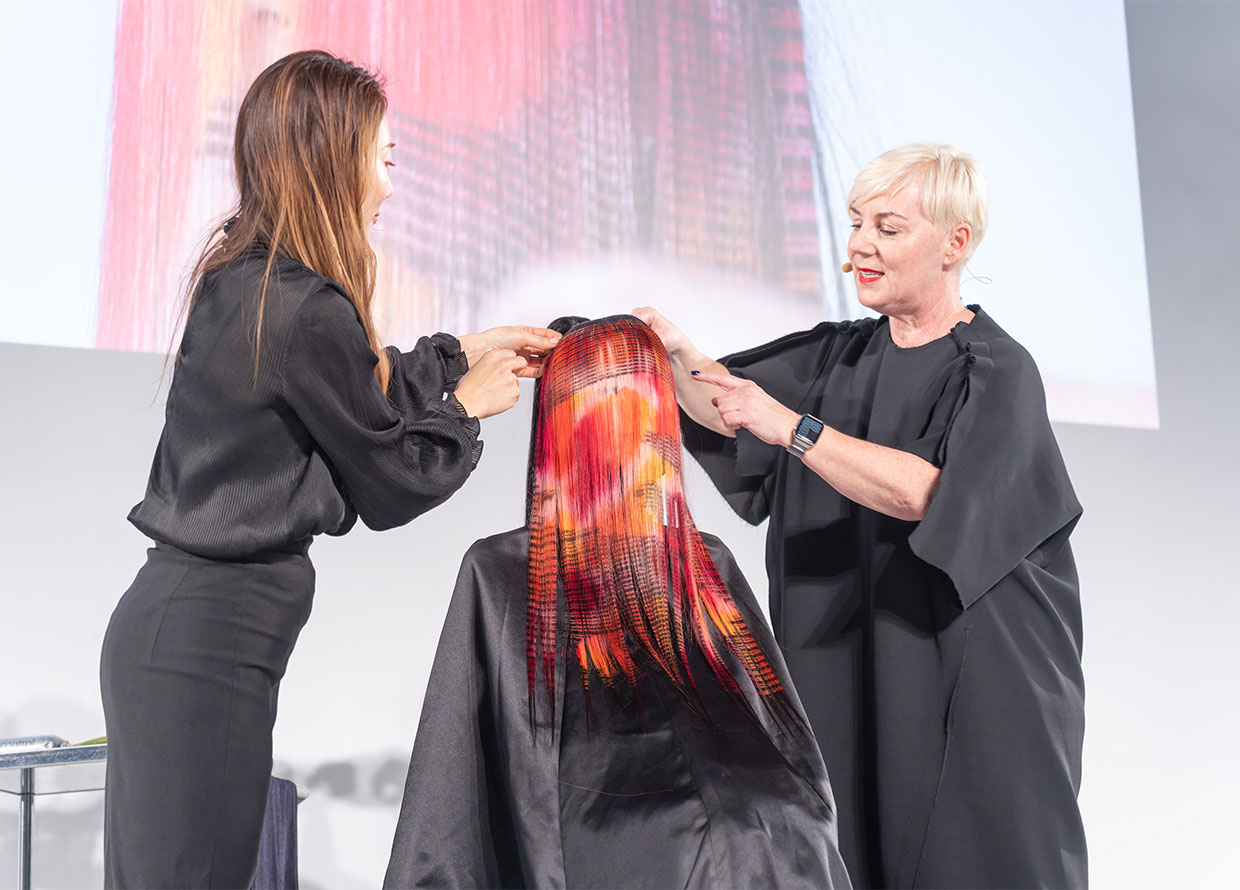 Some hair dyes are not damaging but they might not have the trendiest colours. On the other end of the spectrum, some dyes have the crazy colours that K-pop artists would don but pose a slight risk to your hair's health. Aveda's professional vegan treatment hair colour can achieve the everyday shades, the latest trends in colour or something completely new that you envision. You can even use the Aveda virtual hair colour try-on technology to explore how it will look. 
6. AVEDA'S RITUALS OF RENEWAL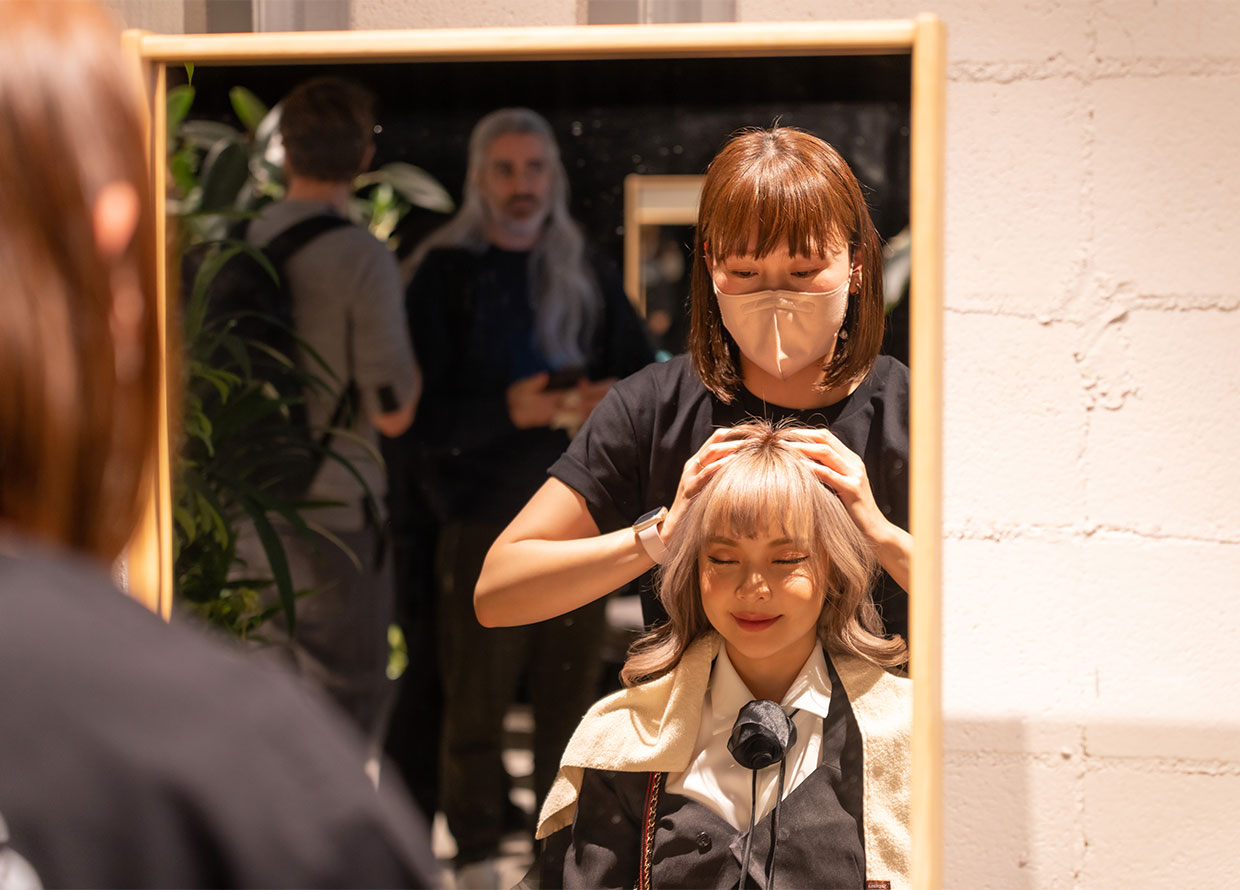 The event space even included treatment booths for guests to experience some of the salon services. My favourite is the signature Rituals of Renewal for the stress-relieving head massages that combine with the use of Aveda's special aromas. I would pay for an hour of that!
7. ART AND SCIENCE BECOME ARTISTRY
The event drew to a close with a state-of-the-art hair show that I thoroughly enjoyed. It showcased the phenomenal cut, colour and styling techniques of key Aveda Artists—including Antoinette Beenders, Aveda's Senior Vice President of Professional Global Artistry, Ian Michael Black, Aveda's Global Artistic Director of Hair Color, and Masa Honda, Creative Director of Aveda Japan—and some of the best salon partners from across the Asia Pacific region, Jung Jae-Myong, Arashi Wang, and Nathan Yazbek. Every artist put together creative looks that were complemented by a story, music, and a theatrical environment. But the main takeaway is that when the hair is well taken care of by the products from the beginning, there are no limits to what you can (or want) to do with your hair.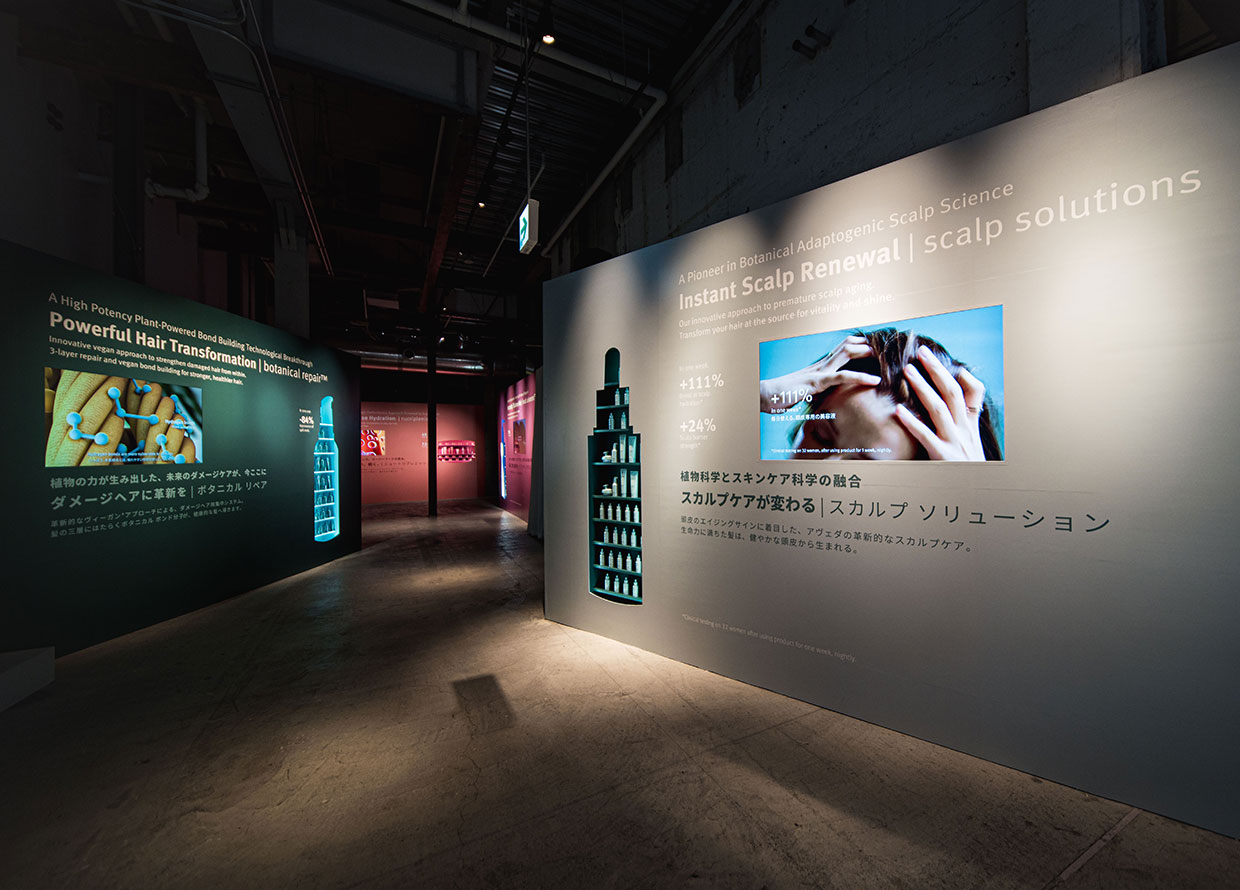 By continuously 'doing' it—the mission that also leads to breaking boundaries in beauty and botanical science—Aveda has set a clear example of environmental leadership and responsibility that others can follow suit. For us individuals, there's no need to compromise between naturally-derived formulas, high-performing products that work, and the sustainability of our bodies and the world. Remember, be a 'how to'.
Learn more about Aveda via their website or follow them on Instagram.
| | |
| --- | --- |
| SHARE THE STORY | |
| Explore More | |