Beauty
How to grow out your pixie cut without the awkward phase, according to your favourite celebrities
Manic pixie dream girl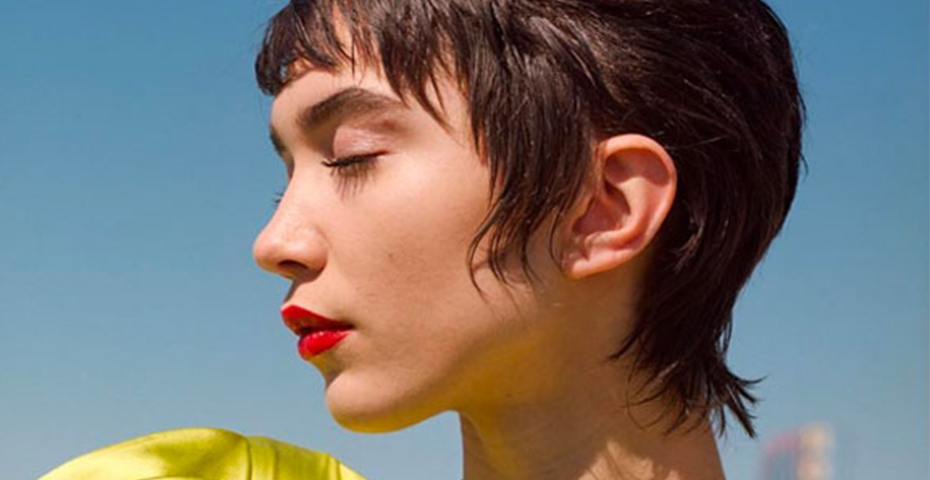 So, you finally bit the bullet and got a pixie cut. In a moment of courage (or insanity—whatever you want to call it), you decided it would be good to take the shears to your strands and crop your mop short.
READ: Local model Nalisa Alia Amin on buzzing all her hair off
The good news is that you look great. Model-esque, in fact. Really, we think that the cut brings out the best in your features. Your eyes pop more, your cheekbones are standing out to the high heavens, and you've never looked so youthful.
There's just one catch: Your hair won't look like this for long.
If there is one constant in our chaotic universe, it is that hair grows—and it seems to grow quicker when you've got a pixie cut. In just a couple of months, what was once a highly precise (and very expensive) haircut will soon be little more than a nightmare to style.
Fortunately, you can always go back to the salon to bring your locks back to their former glory… as long as you're happy to do it every two months for as long as you keep the cut.
And, even if you don't, there's another obstacle: the dreaded grow-out phase. Remember what your boyfriend looked like during lockdown last year? That's going to be you.
Don't panic yet—there is still hope. What if we told you that you could skip the awkward grow-out phase altogether? Indeed, with a little light grooming and a few styling products, your hair will be the talk of the town (for all the right reasons).
Ahead, we're covering the A-Zs of gracefully growing out a pixie with a little help from your favourite celebs:
IF YOU'D LIKE TO AVOID THE GROW-OUT PROCESS ENTIRELY…
…then buzz it all off like Jordan Alexander and repeat as necessary.
View this post on Instagram
Listen: Letting go is hard, so don't rush yourself in the process. To keep the cropped vibes going, take a leaf out of the Gossip Girl star's book and consider buzzing your head. Think about it—it's a cut that's difficult to mess up but easy to maintain at home.
That said, getting a buzzcut is, admittedly, a little dramatic. We concede—instead of buzzing your hair, try booking yourself in for a trim first!
LEARN HOW TO STYLE YOUR HAIR
Newsflash: Clever styling can make pretty much any bad hair day go away. All you really have to do to conceal a bad grow-out phase is learn how to work with your new look.
Here are some looks that'll take your hair from zero to hero:
1. Get some finger waves going like Halsey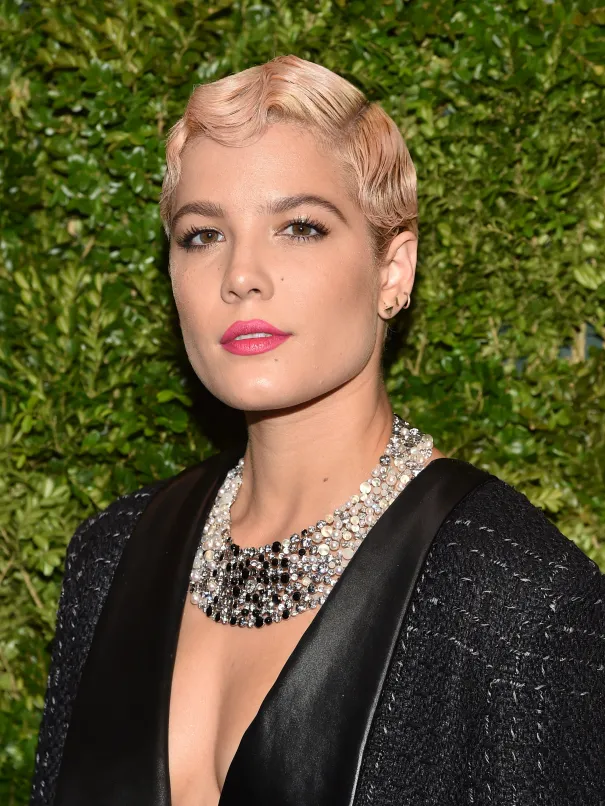 2. Use the shaping powers of gel like Iris Law
View this post on Instagram
3. Slick your hair back like Florence Pugh
View this post on Instagram
4. Introduce some texture into your cut like Drew Barrymore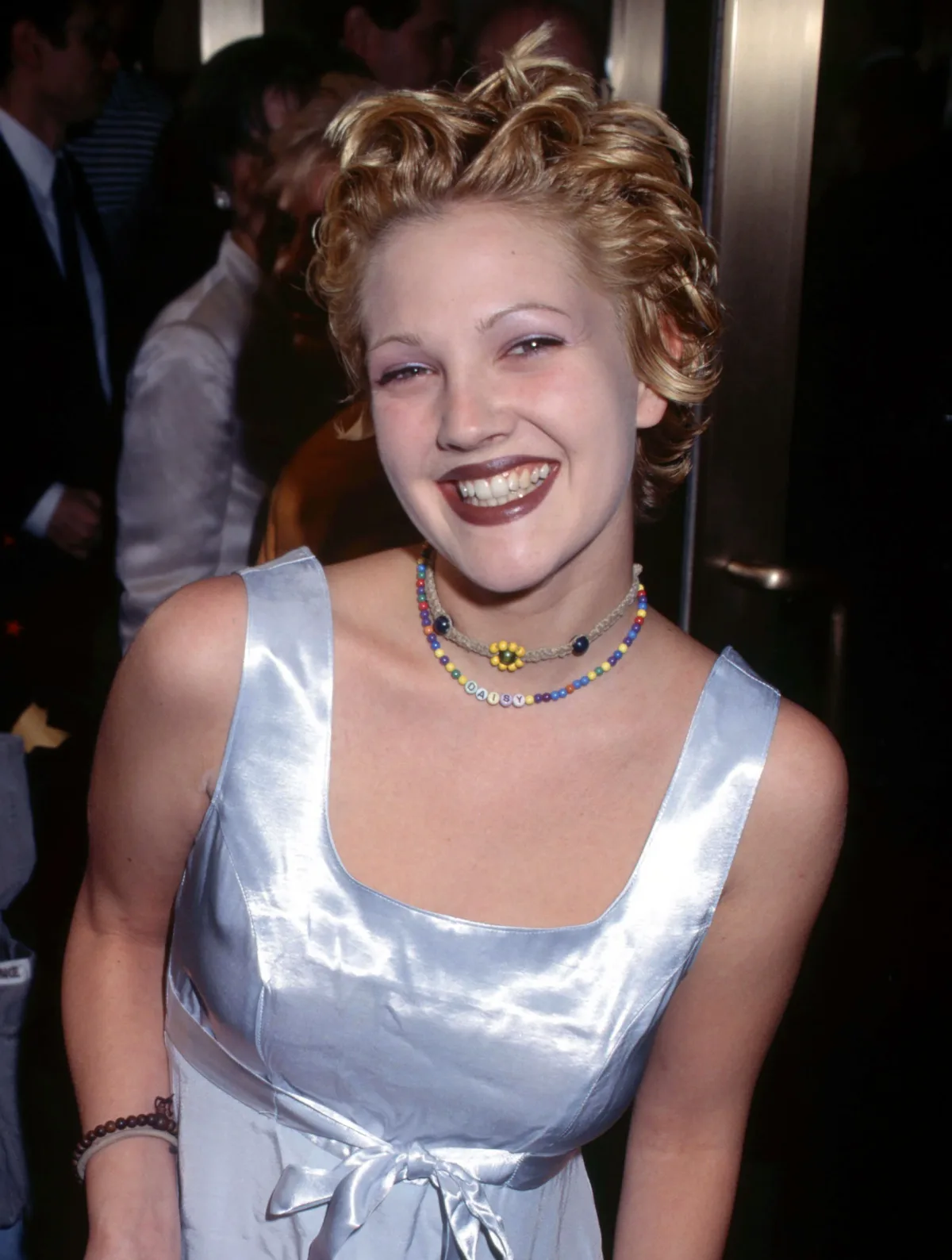 TIP: Curls are the perfect way to conceal uneven grow-out!
GET REGULAR TRIMS
As your hair grows out, the cut of your pixie is bound to warp—this is what makes growing out short hair so awkward-looking. In short, you'll need to get a regular trim to keep your hairdo looking, well, intentional.
Needless to say, when push comes to shove, trust us when we say you'll need to have your stylist on speed dial. We recommend scheduling an appointment at least every two months to keep your hair looking its best.
GROW YOUR HAIR OUT IN PARTS…
When growing out your pixie, you'll want to keep your back and sides cropped short until the top of your hair catches up. Remember—the end goal here is to get your hair bobbed as soon as possible.
Of course, this means that you will probably end up with a bowl cut. However, rest assured that, with the right styling, it'll look less "Will from Stranger Things" and more "Zendaya at the Emmys".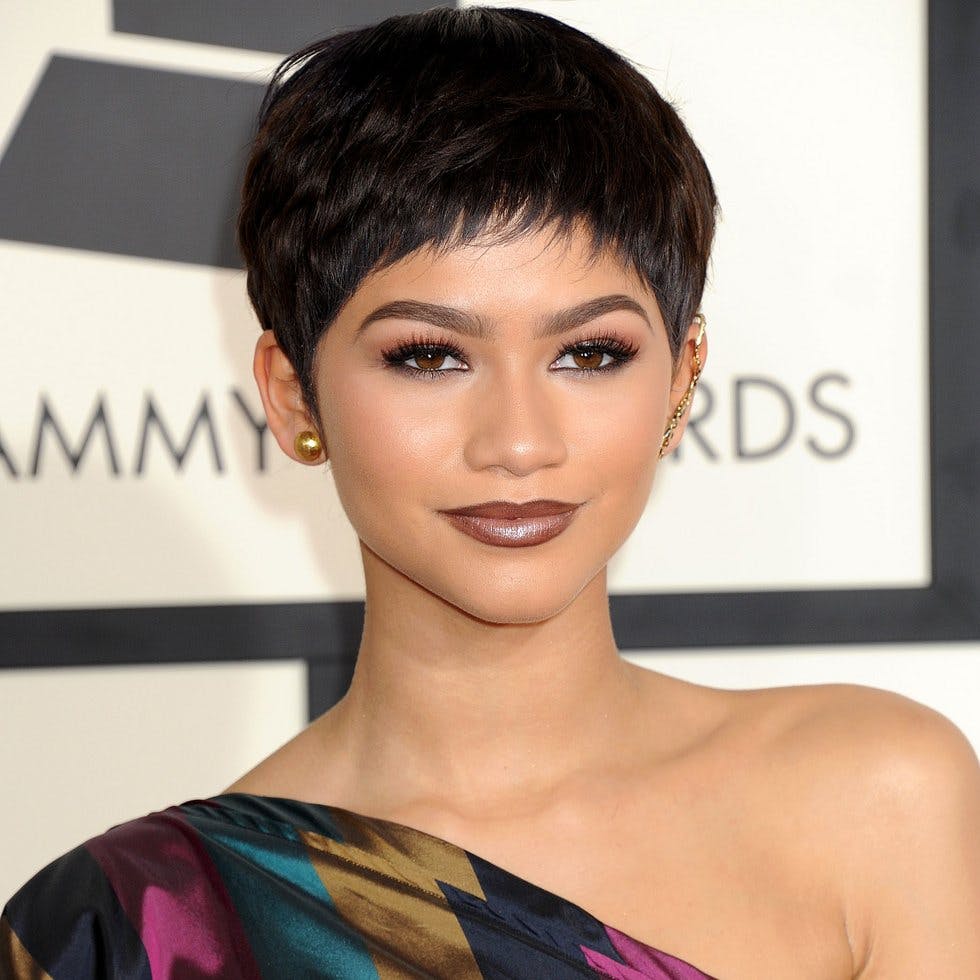 …OR EMBRACE THE SHAG
The road to bob is not a straight one, and there's definitely a little wiggle room when it comes to cuts. One look you'll definitely be sporting on your journey (should you choose to snub your stylist, of course) is the shag.
READ: Shag-tastic: All the best celebrity mullets we've seen
Fortunately for you, shags came back into style last year so there's plenty of inspo to go around:
1. Rowan Blanchard's slick bouffant semi-shag
View this post on Instagram
2. Maisie Williams' piecey, '90s shag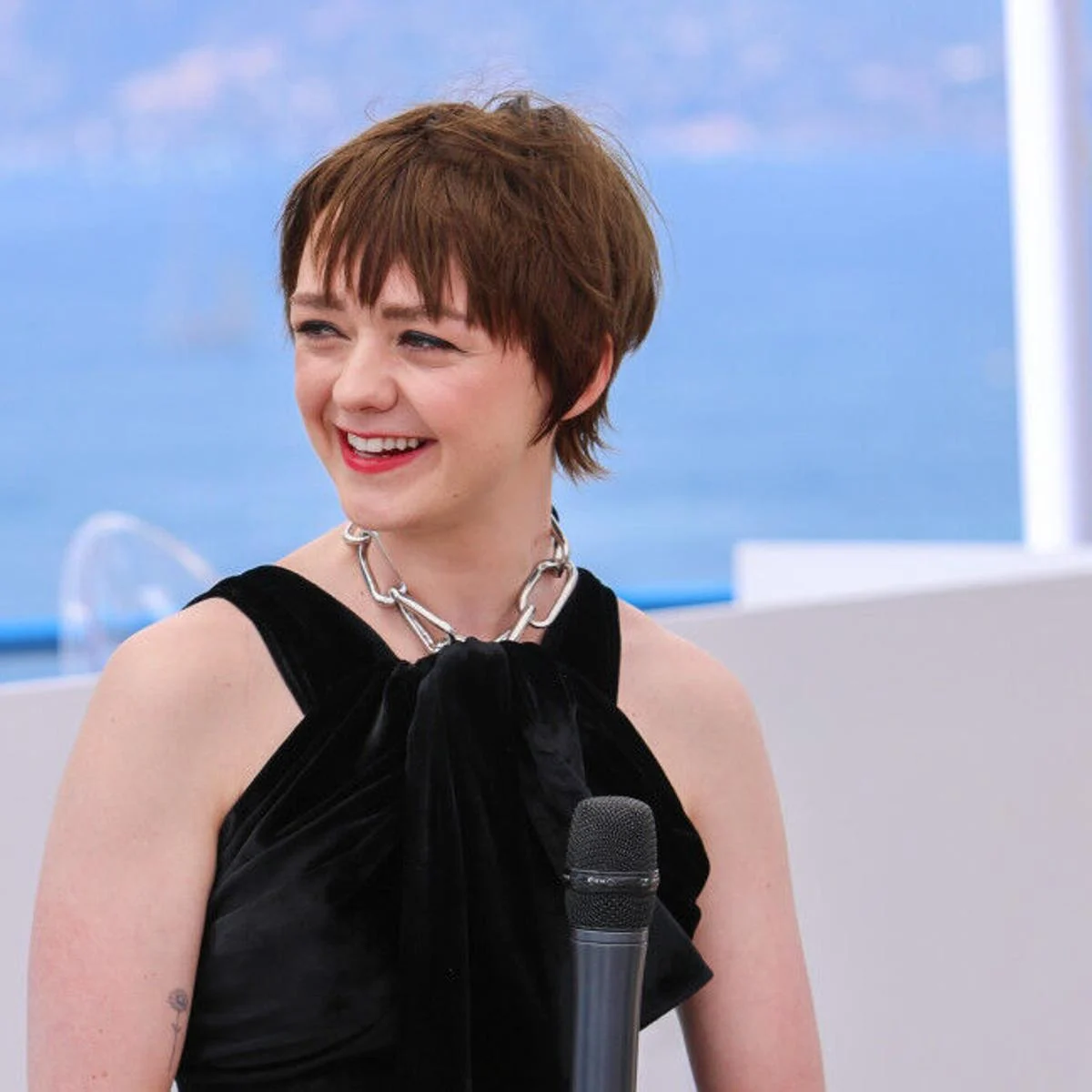 ALTERNATIVELY, JUST COVER UP ANY BAD HAIR DAYS
Not every day is going to be a good one for your tresses, and that's okay. That's what hats were made for! Of course, if you don't have a hat, there are still options:
1. Use a scarf à la Rihanna…
View this post on Instagram
2. Wear a wig like Bella Hadid
View this post on Instagram
Really, once you've done all of that, the only thing left to do is wait.
Et voila,
 

after around six to nine months, you're all grown out.
View this post on Instagram
Congrats! The worst is over and you're finally in bob territory. Go forth—you're free!
Find more hair stories like this here.
| | |
| --- | --- |
| SHARE THE STORY | |
| Explore More | |