Holiday season is upon us, which means that gift sets are aplenty—don't miss out and shop our picks for haircare now!
Haircare is no joke here at BURO—we love our crowning glories and we'll do everything it takes to keep them in tip-top shape (between the countless perms and colours, of course). Unfortunately, great hair care often costs a pretty penny, so we've learned to get thrifty with our shopping. Behold: Here is yet another holiday gift guide to get your locks in fighting shape at a steal.
So, whether you've got weddings or a holiday party coming up, we are here to help you get your hair looking lush for the holidays. From the hair tool sets that won't break the bank to the cult-favourite products you won't want to miss, here are some of the best hair care gift sets to score ASAP:
Aveda
Aveda X 3.1 Phillip Lim Holiday Gift Sets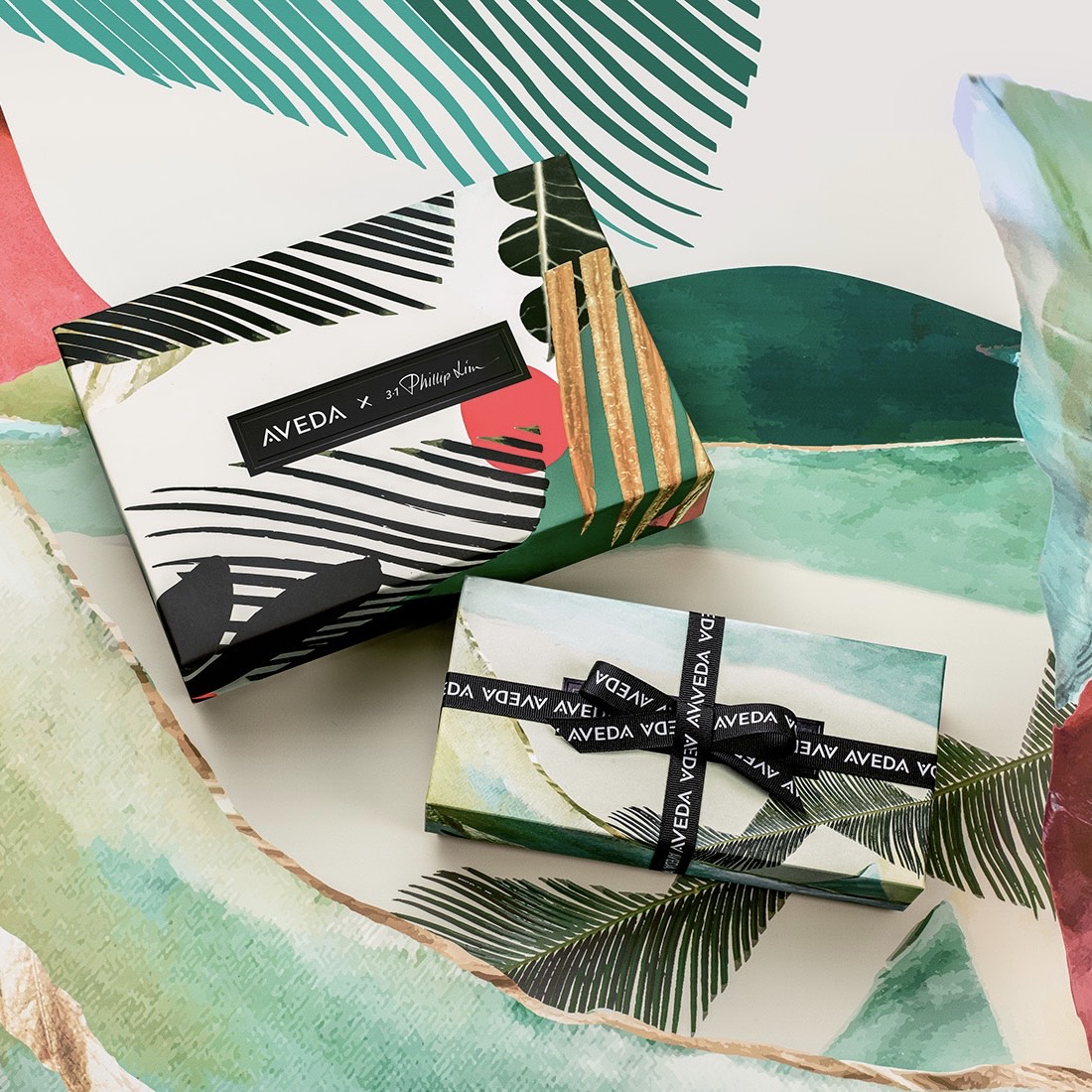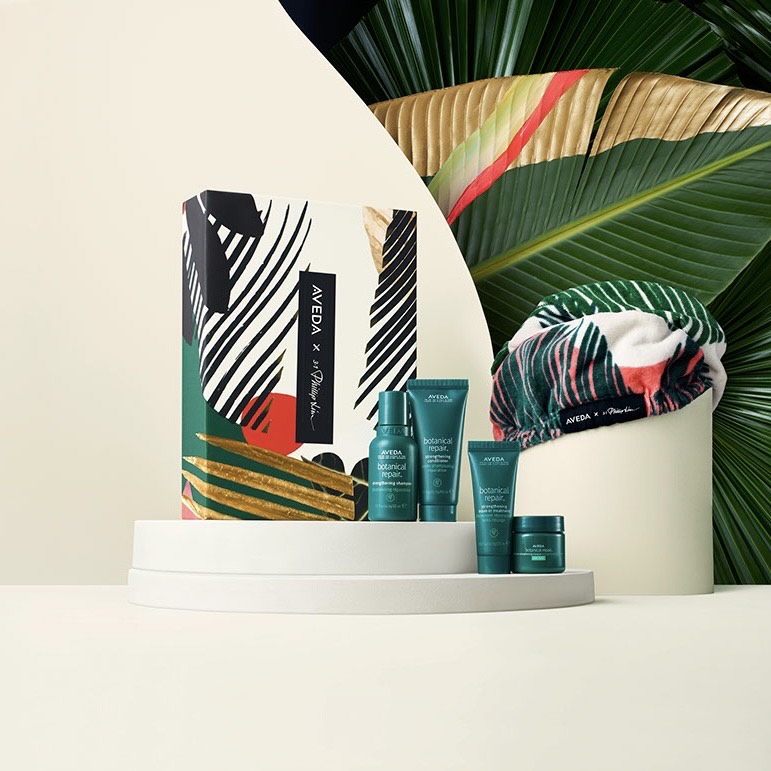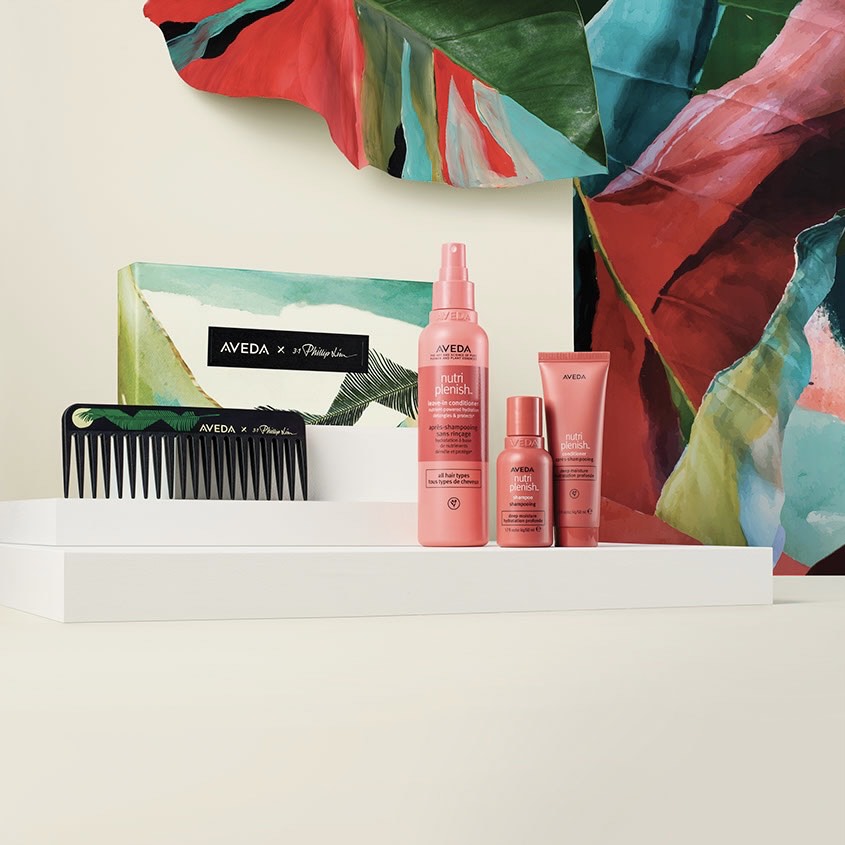 Aveda has collaborated with Phillip Lim to create their limited-edition holiday collection—inspired by the bright hues of the holiday season and designed with botanical artist Sophie Parker, the printed packaging makes for a stunning staple under any Christmas tree (hint hint).
The collaboration is a covetable, four-piece collection of hair accessories including a hair towel wrap and carrying bag, scrunchie trio, and detangling comb. The collection can be found alongside Aveda's own products in a series of pre-made gift sets.
There are six gift sets up for grabs: 
GHD
GHD Unplugged and Flight Christmas Gift Set, RM2000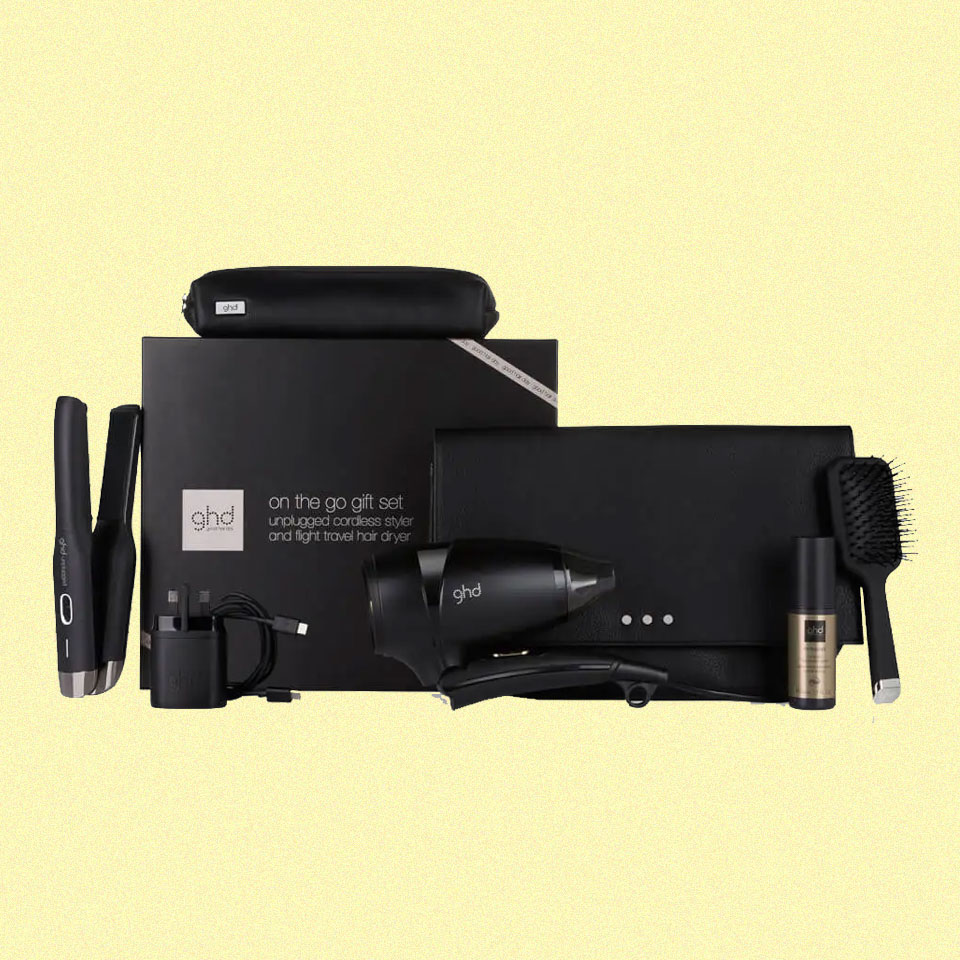 Local and international borders are beginning to open up again, so if you're planning on travelling by plane during the holidays, this gift set will probably come in handy. Featuring some of GHD's most coveted hair tools, this travel kit is both convenient and chic—the perfect gift for those on the go.
In this set you'll find GHD's Flight Travel Hair Dryer (complete with a protective case), the Unplugged Hair Straightener, a Mini Paddle Brush and a Mini Heat Protect Spray.
Briogeo
Healthy Hair Wonders Hair Care Set, RM205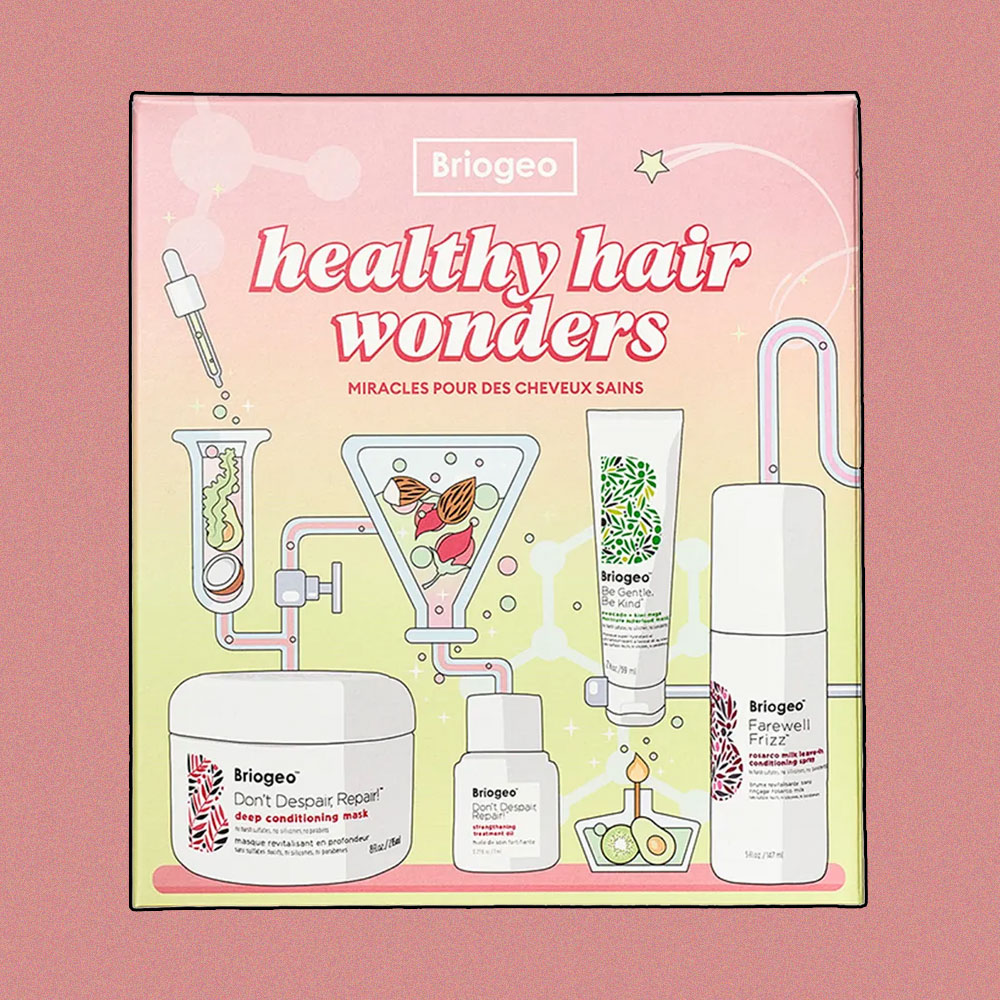 This nifty hair care set has everything you need to address dryness, frizz, and brittleness in your hair. With four of Briogeo's cult-favourite products included, you're in for a treat!
The Don't Despair, Repair!; Deep Conditioning Mask and the Superfoods Avocado + Kiwi Mega Moisture Mask work to deeply restore hydration in damaged hair while the Farewell Frizz Rosarco Milk Leave-In Conditioning Spray works to tame flyaways and unruliness. Finally, the Don't Despair, Repair! Strengthening Treatment Oil Deluxe finishes off your hair care indulgence with a healthy dose of strengthening fatty acids and ceramides.
Virtue Labs
Recovery Discovery Haircare Kit, RM140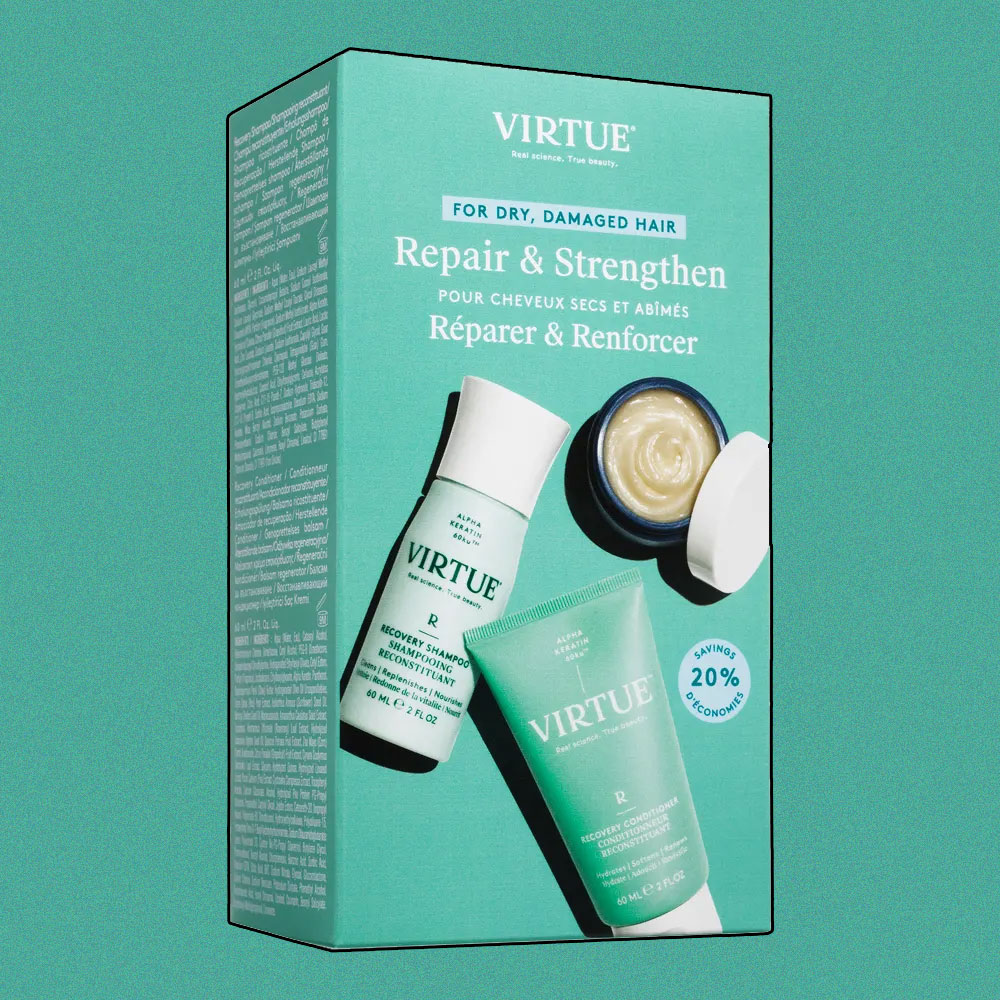 If 2021 has been hard on your hair, this is just the remedy you need in time for the new year. Virtue Labs' Recovery Discovery Haircare Kit features the brand's three star products—the Recovery Shampoo, the Recovery Conditioner and the Restorative Treatment Mask—which contain Alpha Keratin 60ku to heal your hair and leave it looking luscious.
Ouai
Refresh Kit, RM150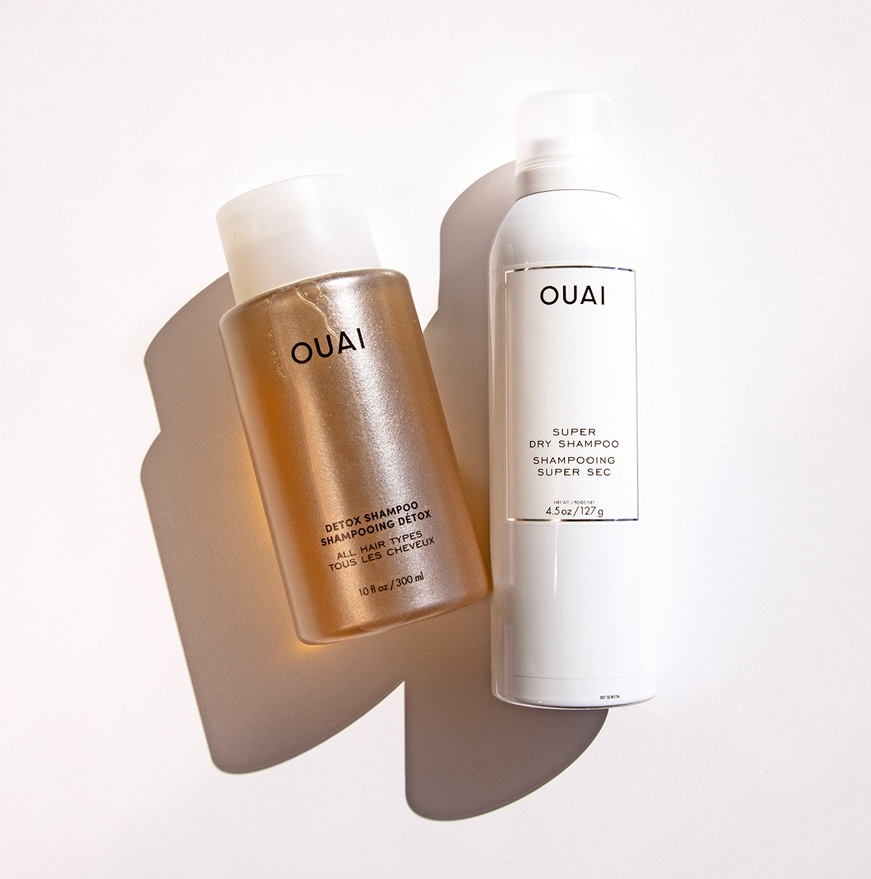 If you're constantly on the go, this is the set for you. This Detoxing Shampoo and Super Dry Shampoo duo work overtime to keep your locks looking fresh—the shampoo cleanses your scalp thoroughly while the dry shampoo absorbs excess oil on lazy days.
Both help to stave off wash days for longer, which helps your blowouts stay bouncy and your roots remain grease-free.
Coco and Eve
Oh My Hair Kit (Limited Edition), RM135
Split ends and damaged tresses are no match for this wonder duo: The Super Nourishing Hair Masque and Miracle Hair Elixir from Coco and Eve are your hair's best friend this holiday season. Whether you've gotten a perm in time for the festivities or you're trying out a new hair colour before your sensible New Years' resolutions kick in, these products have your back.
Raw virgin coconuts are the key ingredient in this set, adding softness and shine to any mop while fig, argan oil and shea butter add an extra burst of intensive nourishment. Plus, in case your hair wasn't happy enough, hyaluronic acid adds a final humectant layer to draw hydration into your strands.
Olaplex
Olaplex Complete Collection, RM891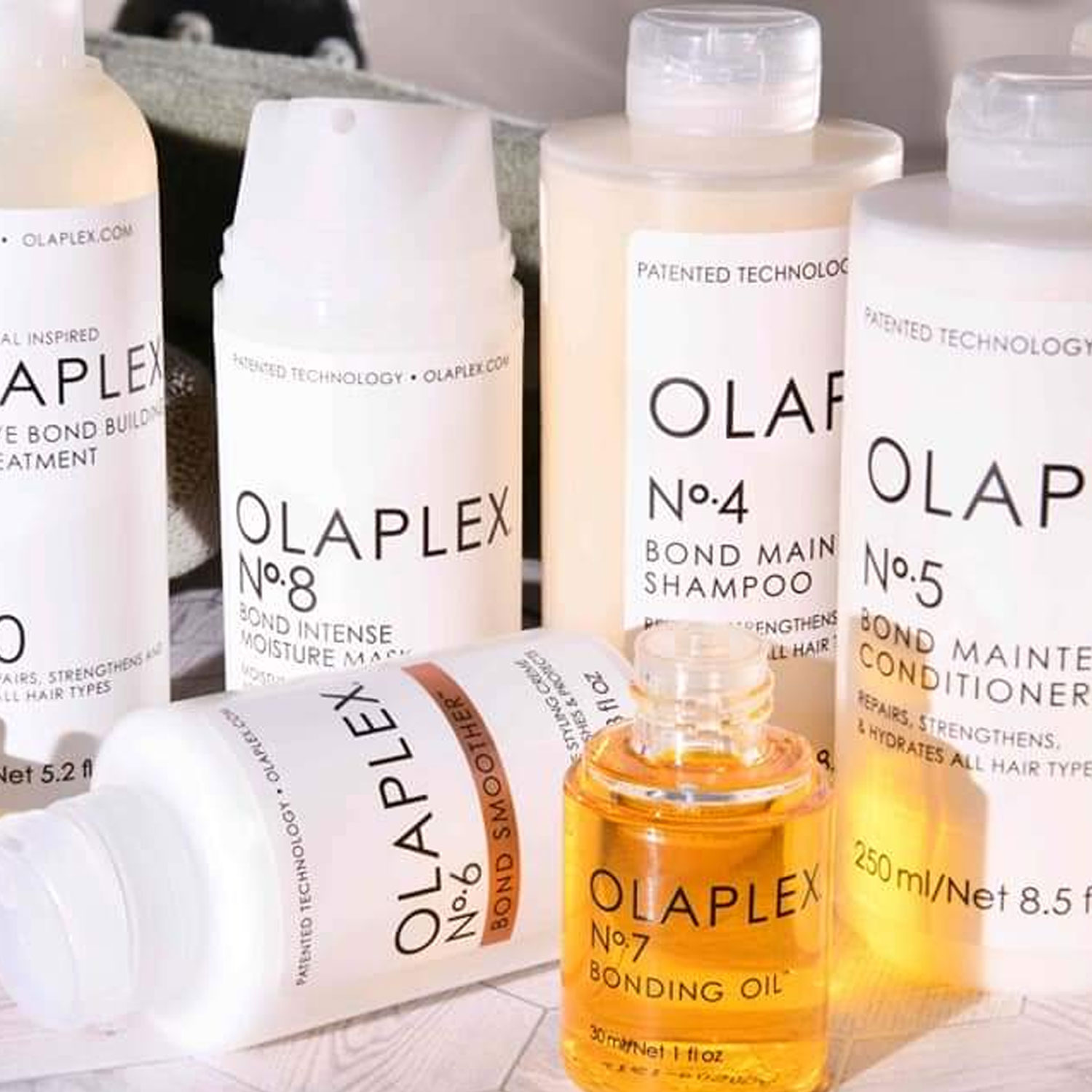 If you're partial to chemical processing and general hair mistreatment, this is your chance to save your strands.
The perfect kit for those who are new to Olaplex and looking for a miracle, this set contains all of the brand's most celebrated products, including the No. 0 Intensive Bold Building Hair Treatment 155ml, the No. 3 Hair Perfector™ 100ml, the No.4 Bond Maintenance™ Shampoo 250ml, the No.5 Bond Maintenance™ Conditioner 250ml, the No.6 Bond Smoother™ 100ml, the No.7 Bonding Oil 30ml, and the No.8 Bond Repair Moisture Mask 100ml.
Cult Beauty
Cult Beauty More Hair Goals, RM223
Discover the virtues of a proper hair care routine with Cult Beauty's curated set. The collection houses eight full-sized and travel-sized 'Holy Grail' hair care heroes for a burst of luxury and nourishment for your crowning glory.
In this kit, you'll find cult-favourites such as full-sized versions of the Aveda Botanical Repair Strengthening Leave in Treatment, the Innersense Hydrating Hair Masque, the Larry King Hair Care A Social Life for your Hair Shampoo, and the Living Proof PhD Nightcap Overnight Perfector, as well as travel-sized versions of the Centred En-Root Scalp Treatment, the Davines OI All In One Milk, the Deluxe OUAI Haircare Hair Oil and the Philip Kinglsey Elasticizer.
Slip
Slip Exclusive Sleeping Queen Set, RM530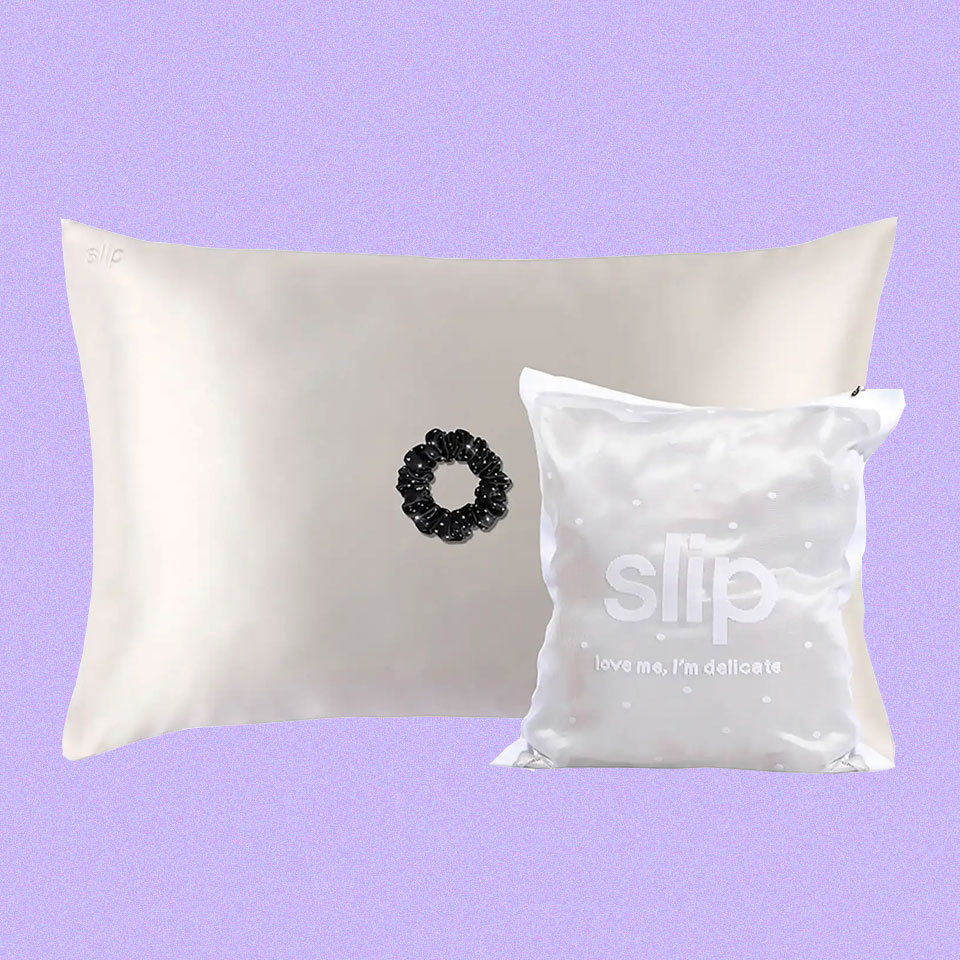 This gift set covers an oft-forgotten pillar of hair care—your sleeping habits. Some sleep with wet hair (a huge no-no), some toss and turn restlessly, and some favour tight top knots on the daily. All of these habits take a toll on your lengths, so it's important to be proactive about your hair habits, especially during the wee hours of the night.
Enter: Slip's Exclusive Sleeping Queen set, a lush duo of silk accessories designed to protect your hair and skin as you sleep. In this festive kit, you'll find a Slipsilk Pillowcase and Scrunchie, both of which have been created with the brand's specially-commissioned silk.
Grow Gorgeous
Curl Christmas Kit, RM263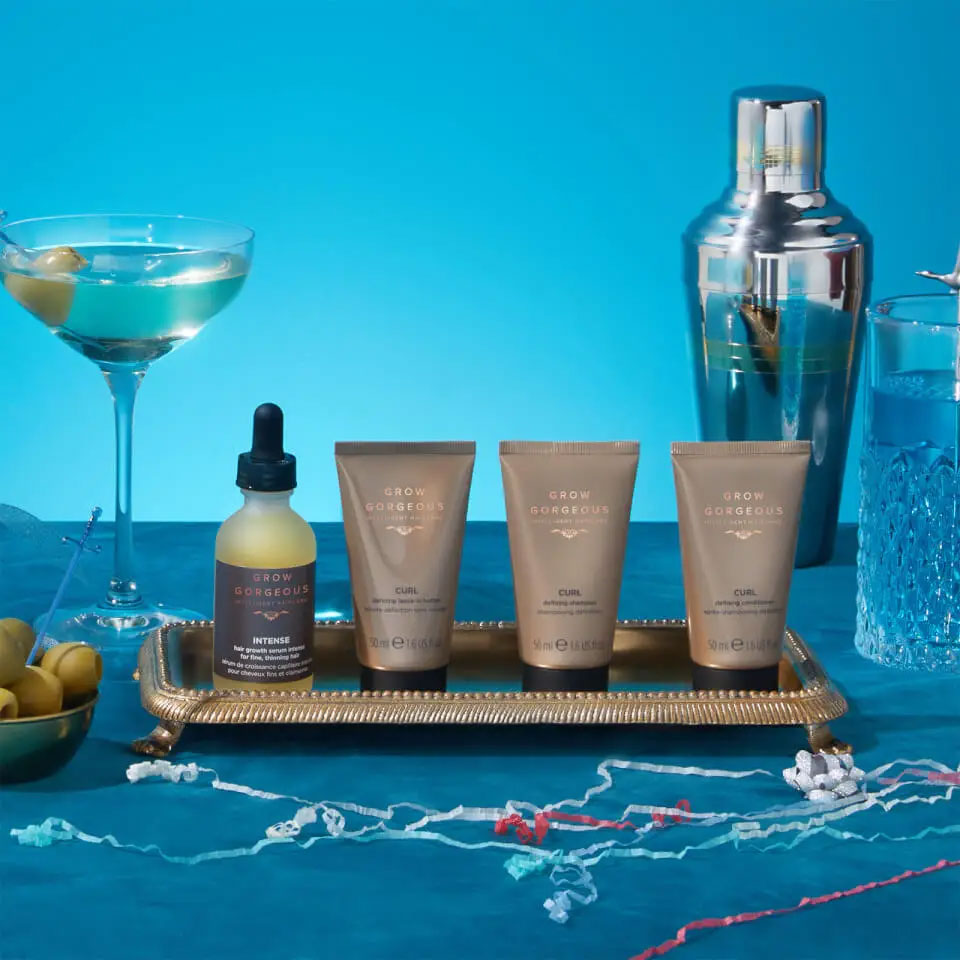 This one goes out to all you curly haired girls out there—Grow Gorgeous has curated the ideal set for those in want of bouncy curls and luscious growth. Featuring three of the brand's curl heroes and an intense hair growth serum, you'll be entering the new year feeling (and looking) like a brand new woman!
In this kit, you'll find the gently cleansing Curl Defining Shampoo, the nourishing Curl Defining Conditioner, the curl-enhancing Curl Defining Leave-In Butter, and the supercharged Hair Growth Serum Intense.
Sachajuan
Ocean Mist Travel Set, RM109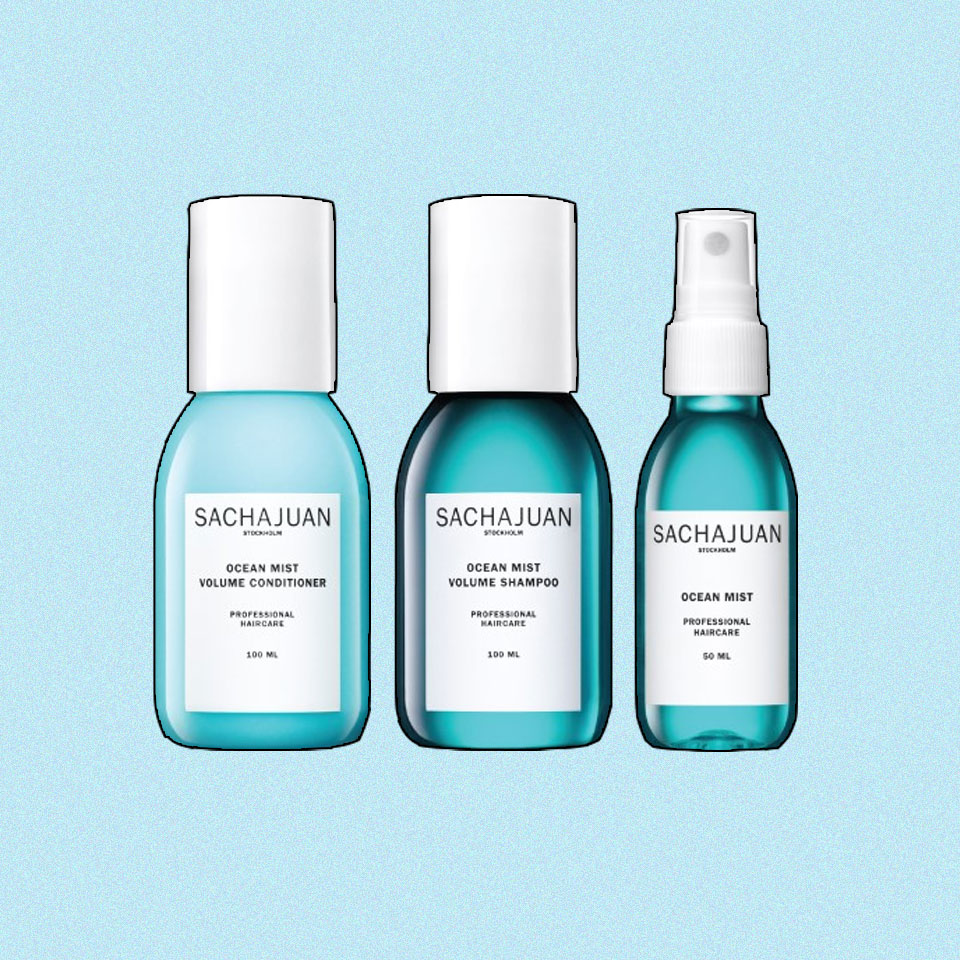 Hey—beach holidays may not be for everyone, but beach waves sure are! This travel kit by Sachajuan has been created to give you beachy waves without the crunchiness. Complete with the brand's coveted Ocean Mist Volume Shampoo and Conditioner, as well as the Ocean Mist spray, your hair will be looking tousled and textured in all the right ways.
Rahua
Classic Travel Duo, RM85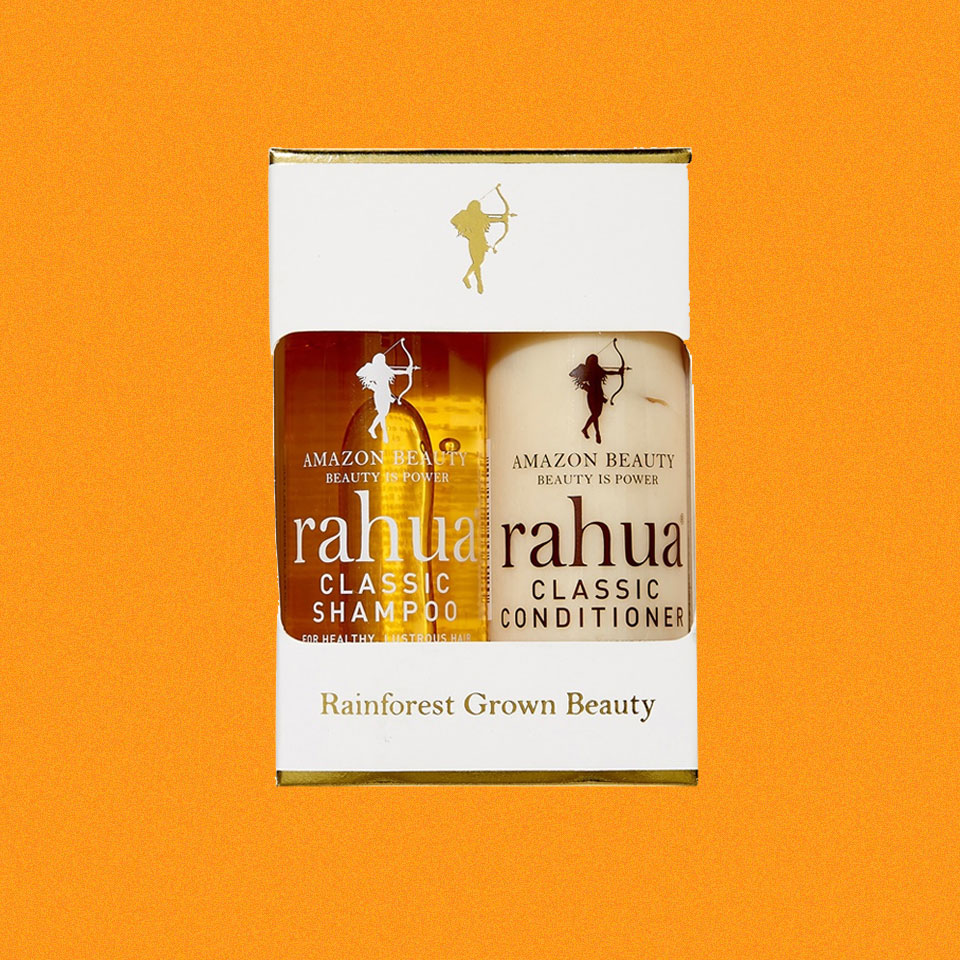 This cult-favourite hair care brand only made its debut in Malaysia a year ago, but it has gone on to become one of the most coveted luxury brands nonetheless—and for good reason. This shampoo and conditioner duo utilises the naturally nourishing properties of the namesake Rahua nut, which hails from the Amazonian rainforest and works to deliver healthier, stronger tresses on the go.
Find more holiday gift guides here.