Here at BURO, we take our hair very seriously. Today, we're back with another guide to get your locks in fighting shape. Okay, maybe not, but we are gunning to help your hair look pretty for all the holiday parties you're not going to.
Believe us—festive season just hits different with a great head of hair. So, dazzle your family and indulge in the art of self-hair-care with these wonderful holiday gift sets. From the best hair tools the market has to offer, to the most highly-coveted products, we've found the best hair-related deals the beauty world has to offer right now.
Read on to get the details!
GHD
GHD Platinum+ Styler and Helios Hair Dryer Deluxe Set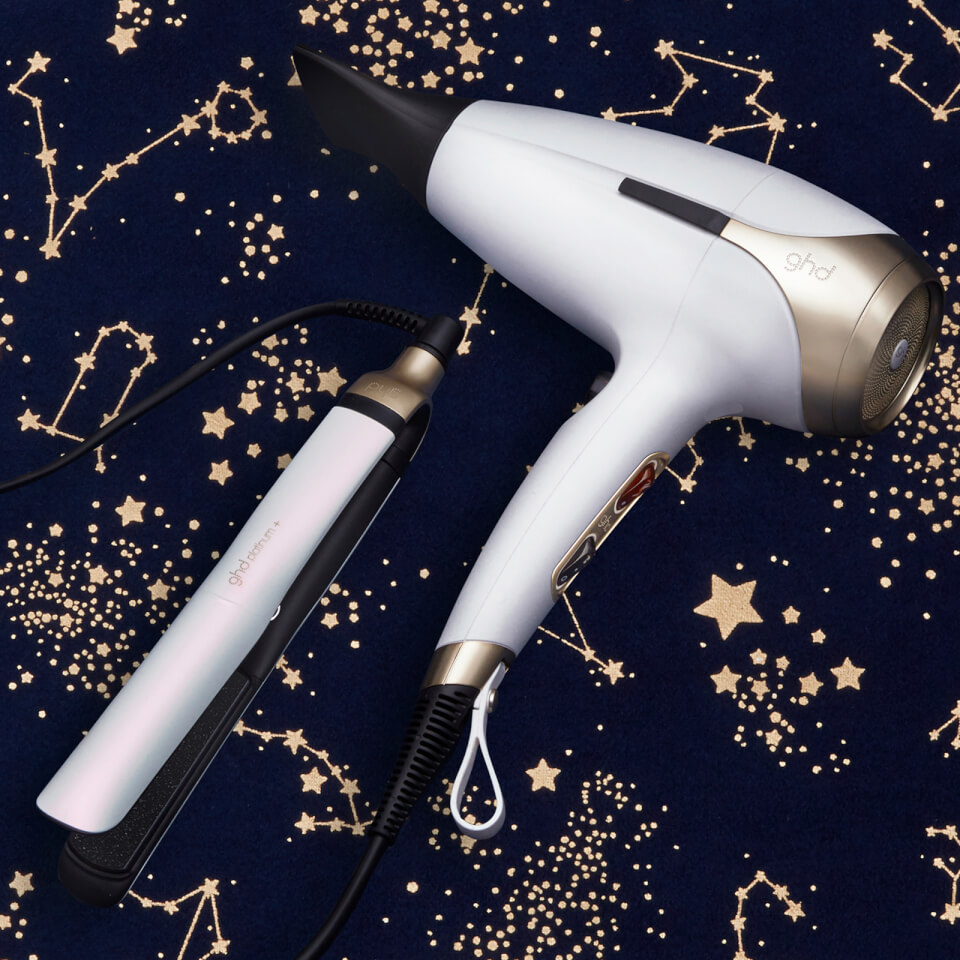 If you're looking to score a banging deal on two of the best hair tools on the market, you've lucked out with this set. This time, the highly-sought Platinum+ styler and Helios hairdryer are available in a limited-edition white and gold colour, which looks just about as great as your hair will once you've had a chance to use them.
What sets the GHD Platinum+ styler apart from the rest is its Ultra-Zone® technology; it protects hair and prevents breakage, split ends, and heat damage by carefully controlling the temperature. Plus, it's super versatile—straightened, waved or curled, there's no limit with this styler.
The GHD Helios hairdryer, on the other hand, made its name thanks to its Aeroprecis™ Technology. Light and fast, you can drastically cut down on your dry time with this simple tool; not to mention, while it gives you a great, frizz-free blowdry, it also keeps silent thanks to its sound technology.
Find the duo here
Briogeo
Briogeo Merry Multi-Masking Kit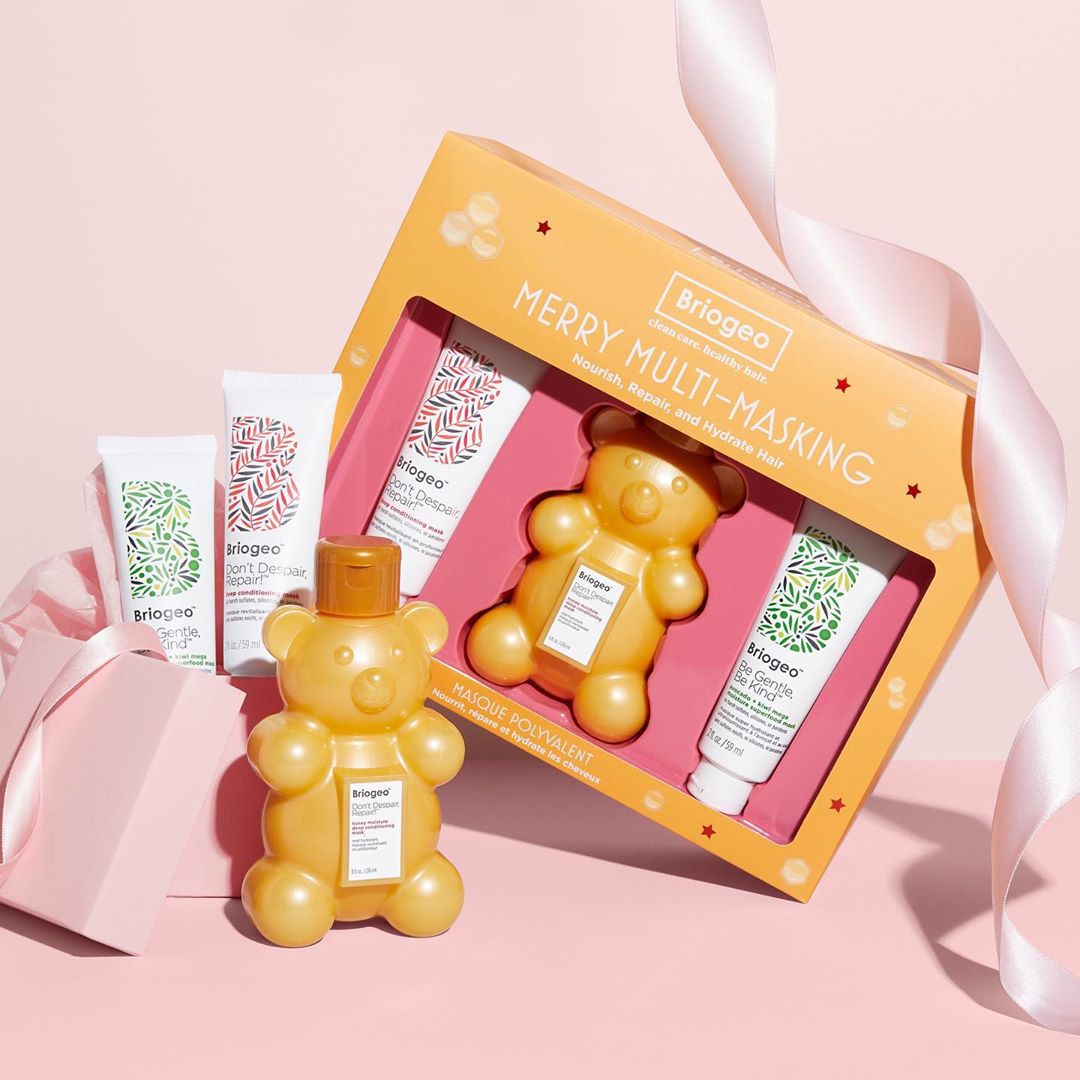 If you were looking to sample Briogeo's best masks without having to commit just yet, you've come to the right place. In this mask kit, you'll find cute mini-sized versions of the Be Gentle, Be Kind Avocado + Kiwi Mega Moisture Superfood Hair Mask and the Don't Despair, Repair! Deep Conditioning Hair Mask, as well as a full-sized Don't Despair, Repair! Honey Moisture Deep Conditioning Mask.
All you need to do is apply any of the masks for just five to ten minutes once a week or every two weeks and you'll be left with a healthy mane in no time. Easy!
READ: Briogeo's founder Nancy Twine prides herself on inclusivity both in and out of her products
Find the cute kit here, or browse all their other available gift sets here
Drunk Elephant
Drunk Elephant Hair and Body Littles Kit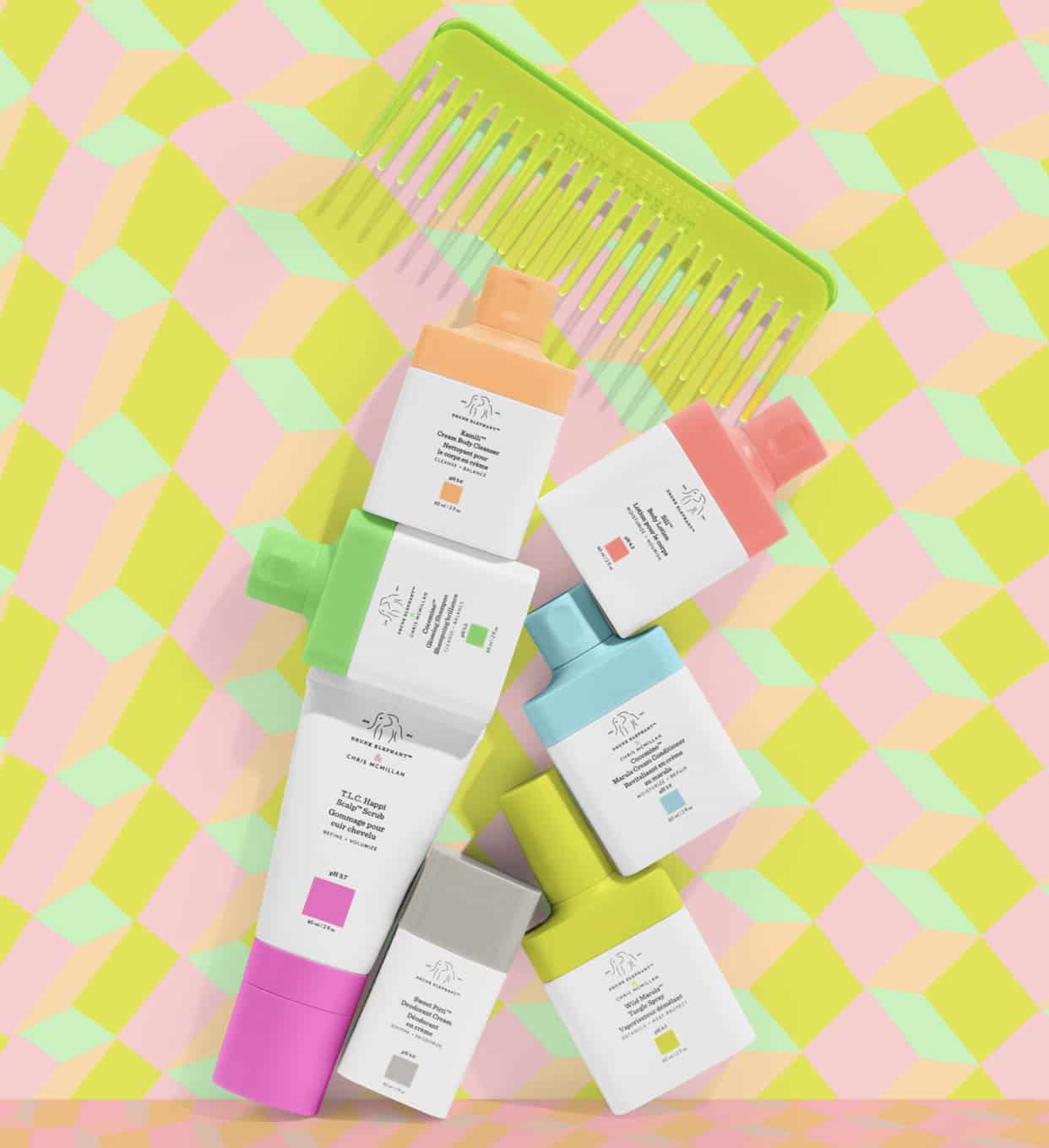 Heard about Drunk Elephant's brand new hair line earlier this year but still yet to try it out? Christmas has come early with this bath set. Decked out with the hair care line co-created with celebrity hairstylist Chris McMillan, you're covered from head to toe.
In the set, you'll find mini versions of the brand's hair care staples, including the Cocomino Glossing Shampoo, the Cocomino Marula Cream Conditioner, T.L.C. Happi Scalp Scrub, and the Wild Marula Tangle Spray. In addition, you'll find the best of their body care, including the Kamili Cream Body Cleanser, the Sili Body Lotion, and the Sweet Pitti Deodorant Cream.
READ: Drunk Elephant's founder shares the reason why the brand has a cult status across the globe
Find the adorable mini-set here or here
Schwarzkopf Professional
Schwarzkopf Professional Fibre Clinix range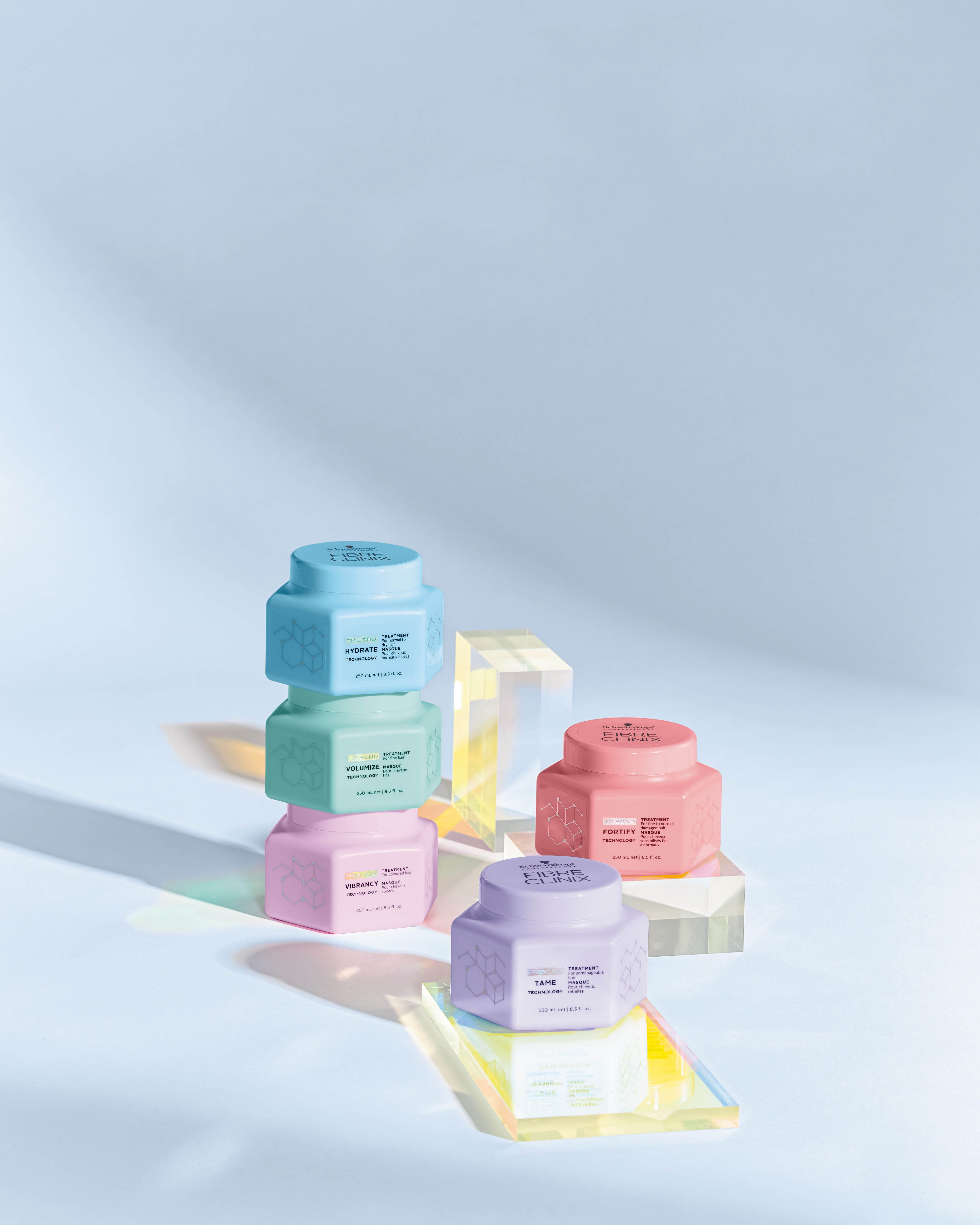 Get salon-worthy hair at home with Schwarzkopf Professional's brand-new Fibre Clinix range. There's something for every hair need: Those with colour-treated tresses may want to browse the Vibrancy range; those who want to strengthen can try the Fortify range; those in need of a moisture boost can try the Hydrate range; those in need of body can give the Volume range; and those in need of a good de-frizz can try the Tame range. Each of the at-home ranges contains a shampoo, a conditioner, a leave-in conditioner, a treatment, and a booster.
While there are no sets on offer here per se, there are some awesome deals you can score through the link below—buy any two products from the range and you'll earn yourself two free travel-sized products and a 25 per cent discount voucher. Purchase three and you'll get three free travel-sized products as well as the 25 per cent discount voucher. Finally, if you purchase four Fibre Clinix products, you'll earn yourself the 25 per cent discount voucher, two free travel-sized products and a cute Sometime Estela bag. So, go on—get shopping!
To discover more and customise your hair routine now, click here 
Aveda
Aveda Cherry Almond Haircare and Mini Paddle Brush Set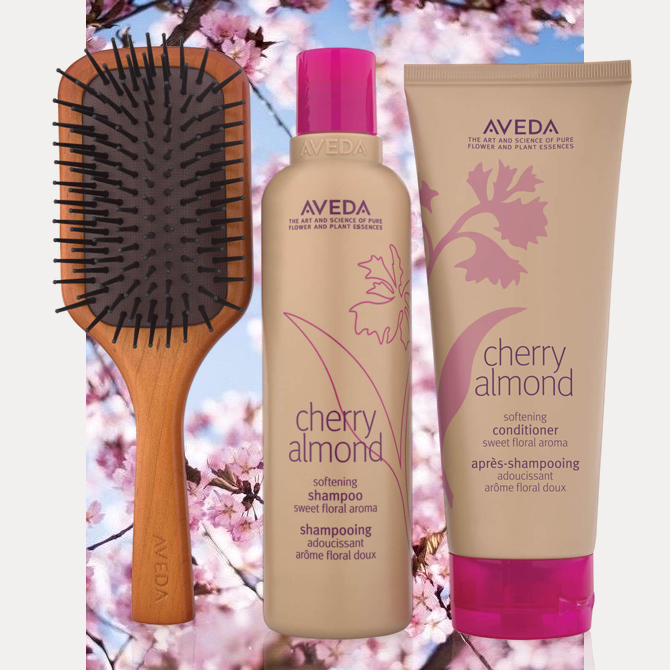 Exclusive to LookFantastic, this hair-care trio covers the absolute basics of hair care—in the set, you'll find shampoo and conditioner for your squeaky-clean hair wash days and a gentle detangling brush to keep your mane under control. However, basic doesn't necessarily mean boring: The shampoo-conditioner combo is plucked right from Aveda's Cherry Almond range, so you can bet it both smells delicious and works great.
Cherry blossom and sweet almond oils are blended into Aveda's Pure-fume aroma to create a formula that nourishes, shines and moisturises hair of any length and type. On top of that, the paddle brush has extended bristles that detangle stubborn hair easily while providing much needed scalp stimulation for optimal hair growth.
Find the bundle here exclusively
Kérastase
Kérastase Elixir Gift Set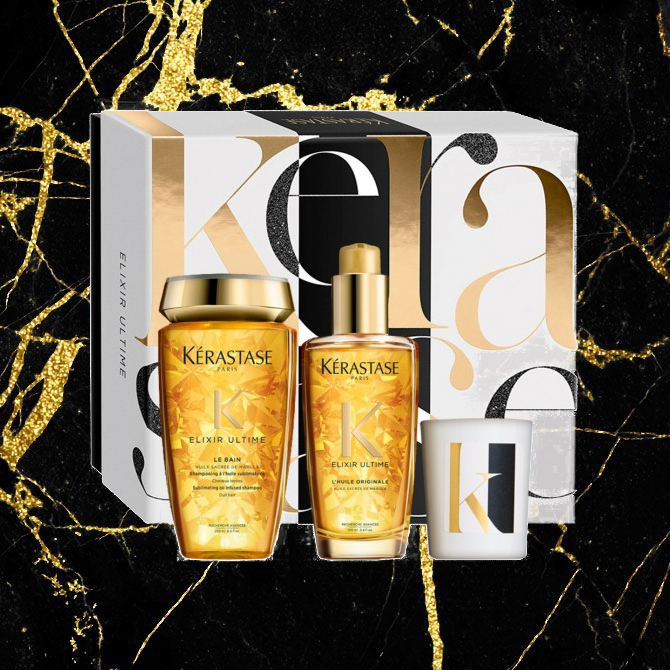 Get a salon-worthy shine right at home—this trio of hair-nourishing products from Kérastase's Elixir Ultime range will leave your hair healthy and sleek. The Elixir Ultime Bain is the shampoo—infused with marula oil, it's gentle on the scalp yet effective at cleansing. The conditioner, Elixir Ultime Soin, is infused with a frizz-busting blend of five oils that ensure sleek, healthy, and shiny hair that remains lightweight.
Finally, the star of the show is the Elixir Ultime Original hair oil. It's versatile, working as a primer, a finisher, and a heat protectant (offering protection up to 230ºC). The best part? It smells luxurious, thanks to violet leaf, freesia, and mandarin; your hair won't just feel great, it'll smell great too.
Find the set here 
Act + Acre
Act + Acre Haircare Essential Bundle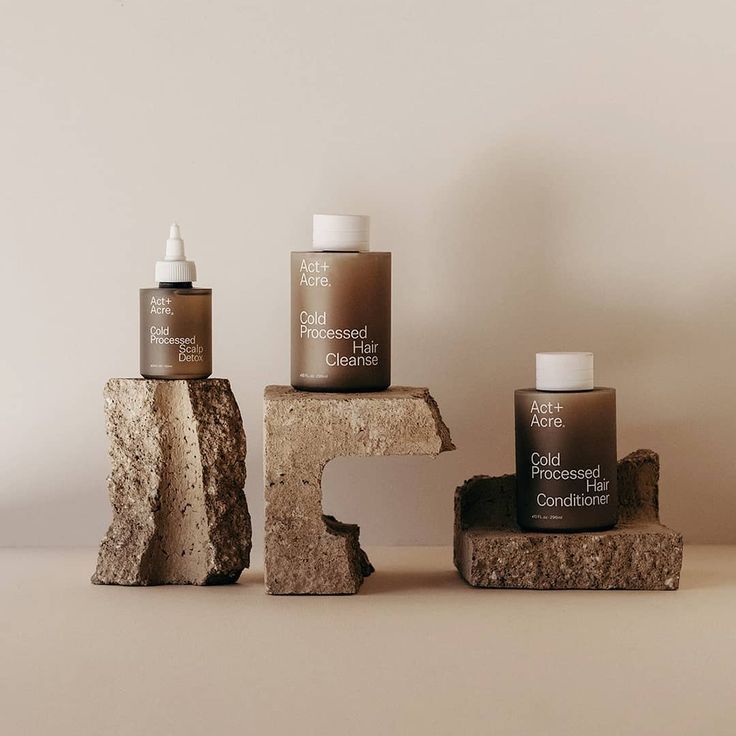 This holiday collection consists of the three top Act + Acre hair essentials you need for healthy tresses. From the Cold Processed range, we have the Scalp Detox to purge the likes of product buildup, ensuring a healthy scalp. Then, we have the Cold Processed Hair Cleanse which is a gentle, sulfate-free cleanser that balances and nourishes as it goes. Finally, we have the Cold-Processed Hair Conditioner which harnesses the benefits of the natural oils it is blended with (such as amaranth) to deliver targeted hydration.
All this comes in a cute bag with the Intelligent Towel, so you have everything you need to get great locks come the festive season.
Find the Cold Pressed bundle here 
Percy & Reed
Percy & Reed Hit Refresh Dry Shampoo Trio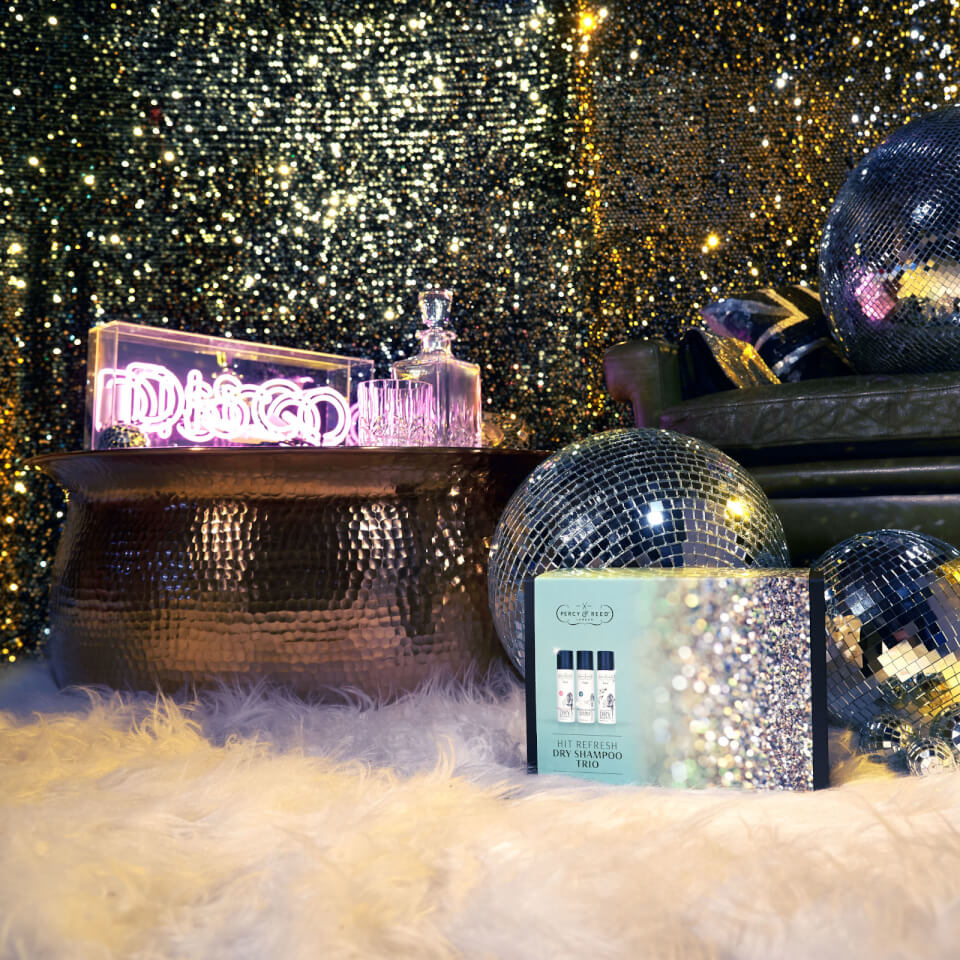 Looking for the solution to your day-old mane? Or, perhaps, a way to keep your blowout fresh before your next wash? Percy & Reed's trio of excellent dry shampoos has you covered on that front.
The No Fuss Fabulousness Dry Shampoo has won awards for a reason—it revitalises the hair completely with just a few spritzes on dry hair. The best part? No white streaks!
The Radiance Revealing Invisible Dry Shampoo keeps your hair lightweight and bouncy thanks to the absorbent fine wheat protein within the formula. The wheat protein absorbs excess oils to give your hair a much needed volume boost, and it does so without leaving any kind of residue.
The Eau My Goodness No Fuss Fabulousness Dry Shampoo acts much like the other two, only this time there's a fresh mint and geranium scent that'll keep you coming back.
Find the trio here
Coco & Eve
Coco & Eve Like A Virgin Pamper Pals Gift Set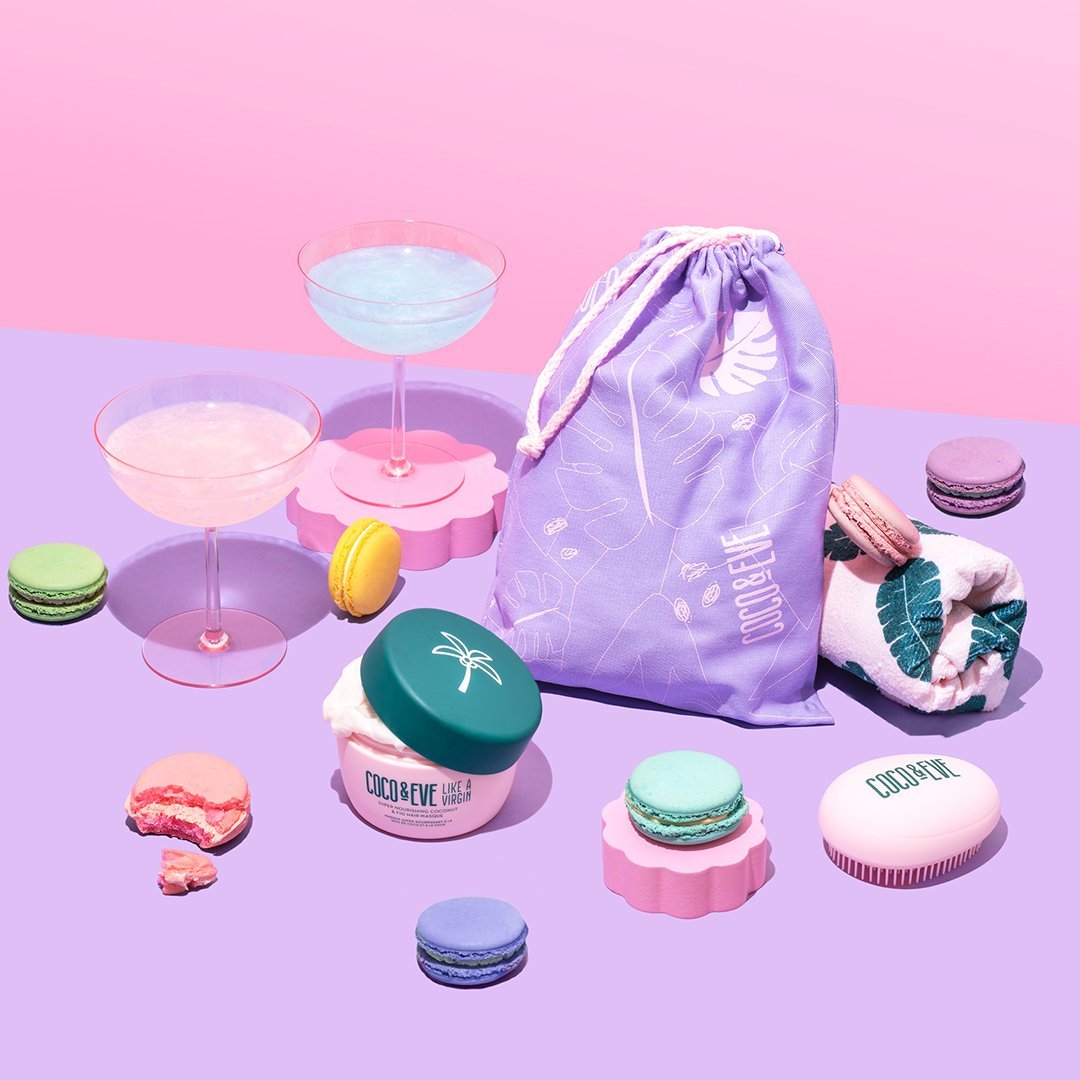 Haircare has never looked so cute—this set was designed with dry, damaged hair in mind. Get your hair back into its virgin state with the Coco & Eve Hair Masque. Then, detangle carefully with the Coco & Eve Tangle Tamer which boasts two-tiered bristle technology to get even the most stubborn of tangles out with minimal damage. Finally, get your hair dried the correct way using the Coco & Eve Hair Wrap. It's a super-absorbent microfibre towel that dries hair quickly and easily, and keeps your hair mask off your bed sheets during the night. Also, how cute is that sack it comes with?
Find it here
Philip Kingsley
Philip Kingsley Body & Volume Jet Set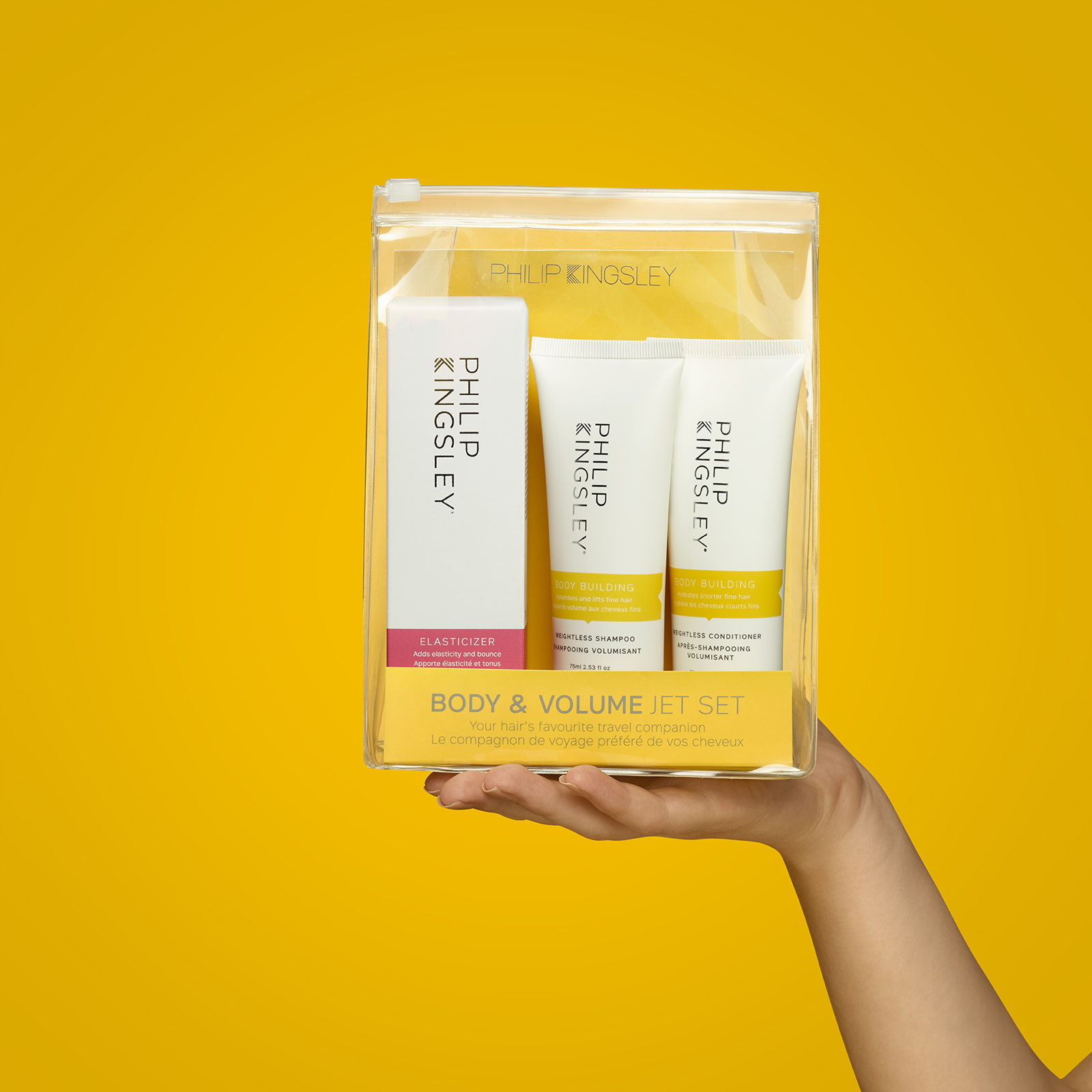 If you're looking to pump up the volume in your short-to-shoulder length hair this festive season, this trio is here to help you out. Straight from the Philip Kingsley Body Building Range (not that kind of body building), the shampoo-conditioner pair in this set will help build volume, smooth, and moisturise without weighing the hair down.
Then, you can follow up with the Elasticizer (also included in the set), which is a concentrated serum formulated to smooth, shine, and elasticise the hair. How does that help? Well, the elasticising effect of the concentrate improves the strength of the hair, leaving it softer, less brittle, and more manageable.
Find the body building set here
Rahua
Rahua Classic Travel Duo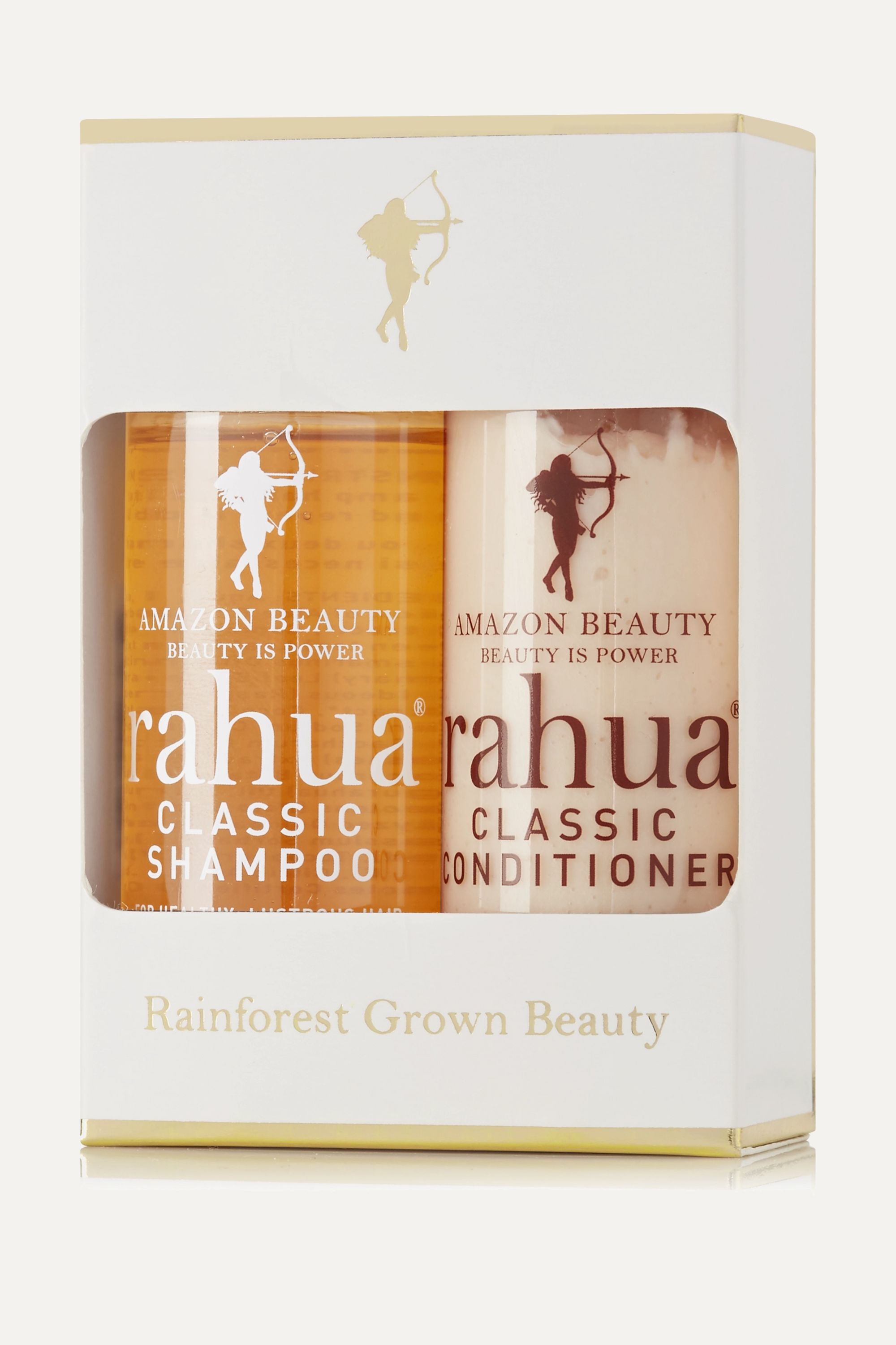 They're new to town, but Rahua has long been well-established in the USA. For good reason too—the brand takes its name from a nut found in the Amazonian rainforest, which is also (not-so-coincidentally) where it sources its pure, plant-derived ingredients from.
Their products harness these wonderful botanicals to deliver healthier, stronger tresses that smell great. The Classic Shampoo and Classic Conditioner in this travel duo is a great way to keep your hair in great shape on-the-go. Plus, the sleek and chic packaging makes this the perfect gift for a loved one, or a great opportunity for a self-care indulgence.
Find the set here
For more amazing holiday guides to peruse, click here.
| | |
| --- | --- |
| SHARE THE STORY | |
| Explore More | |