Beauty
10 Next-level hairsprays that will keep your hair in place all day
Not a hair out of whack
Image: Hair Rituel by Sisley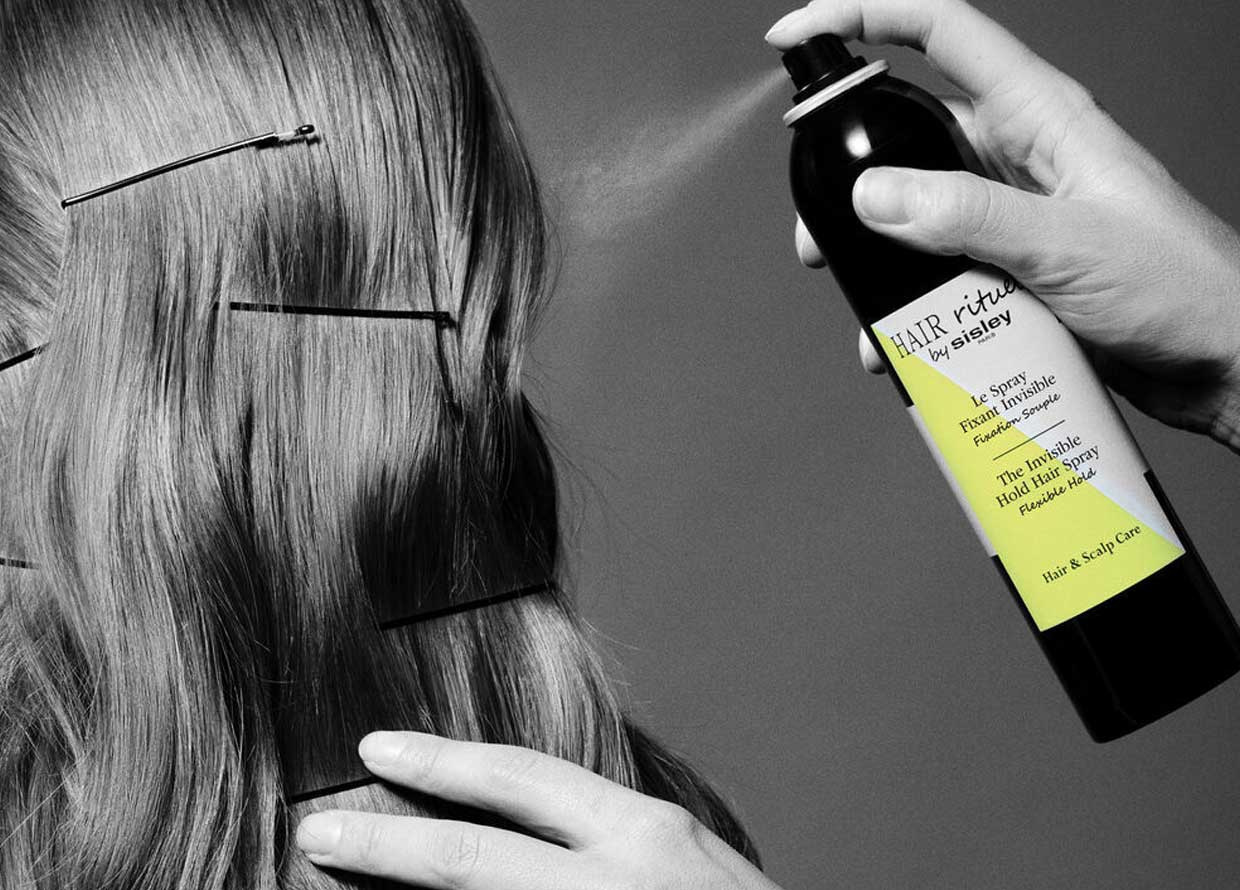 These long-hold, weightless and—most importantly—non-crunchy hairsprays are here to keep your mane in place all day long.
There's nothing more demoralising than spending hours styling your hair—curling, whirling, twirling and the like—only to have your efforts foiled once you step outside. Unfortunately, the elements have no regard for your hard work. Wind, rain, humidity… it's a harsh world out there, and it's out to get you and your locks. We've lost too many good ones this way—blowouts deflated, slick backs riddled with frizzy strays and updos made into up-don'ts. It's a tale that has become all too common, and for what? Are we to start carrying portable dehumidifiers around with us? Keep a smoothing comb on hand like we're Danny Zuko from Grease? If only there was some reasonable way for us to keep our locks intact!
Well, no duh. There is. If you've been skipping out on the hairspray, this is your sign to quit it and get spritzing. And, if you haven't but you're still not getting the results you're looking for, this is a sign that you're probably using the wrong hairspray. Either way, whether you're new to the hair care essential or you're still in the process of finding the right one for you, we're here to help.
Hairsprays have garnered a bad rep—if you're a former theatre or ballet kid, you'll be all too familiar with the rock-hard, crunchy stuff of the past. The thought of having to wash the residue out of your hair at the end of the day is enough to make one shudder.
Fortunately, hairsprays have come a long way ever since. Not only are they built to keep your hair together throughout the day, but they now also come with myriad benefits thanks to today's technology. This includes humidity-fighting action, volumising benefits, hair-fortifying ingredients and, best of all, non-crunchy finishes. You really can have your cake and eat it too!
Of course, we're not just going to tell you that the hairspray world has more to offer without hooking you up. As always, we're here with our edit of the best hairsprays to shop. These formulas will keep your blowouts blown, your curls in place and your hair happer than ever, all you need to do is click a link to shop them!
From Hair Rituel by Sisley's flexible, anti-frizz formula to Virtue Labs' keratin-infused spray, we've rounded up the best hairsprays in the biz, as recommended by the pros and tested by us.
For more hair reads and recommendations, click here.
| | |
| --- | --- |
| SHARE THE STORY | |
| Explore More | |