Beauty
How Decorté is supporting domestic violence victims with its Purple Ribbon Project
Break the cycle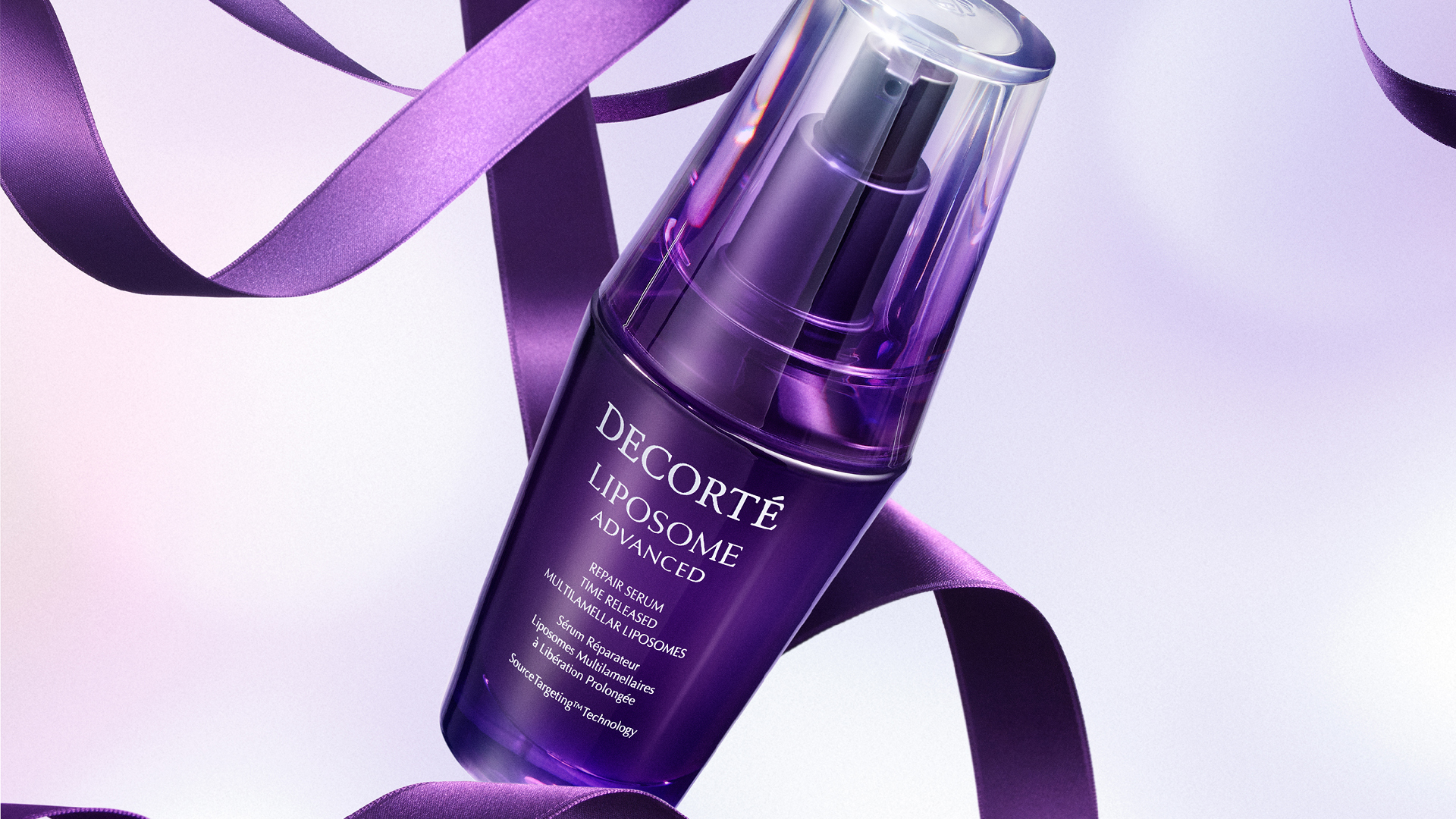 To most of us, the home is a safe space, a place we can come back to after a long day to recharge and reconnect with our loved ones. It is where we shelter ourselves from the hustle and bustle of the outside world. Sadly, to some, with a majority of it being women, the home is a place of suffering done to them by the hands of people who live under the same roof.
To promote female empowerment and support fellow survivors of domestic abuse, Japanese luxury skincare brand, Decorté, offers a helping hand by releasing the Liposome Advanced Purple Ribbon Limited Edition Kit throughout November, in conjunction with the International Day of Elimination of Violence Against Women on the 25th. Committed to delivering beauty and strength from the inside out, Decorté aspires to inspire self-confidence and awareness that every woman is beautiful and possesses a unique radiance, ultimately leading to the realisation of a safe, secure and beautiful society.
A portion of the Liposome Advanced Purple Ribbon Limited Edition Kit's sales will be donated to the Women's Aid Organisation (WAO). Retailing at RM598, here's what you'll get when you purchase it: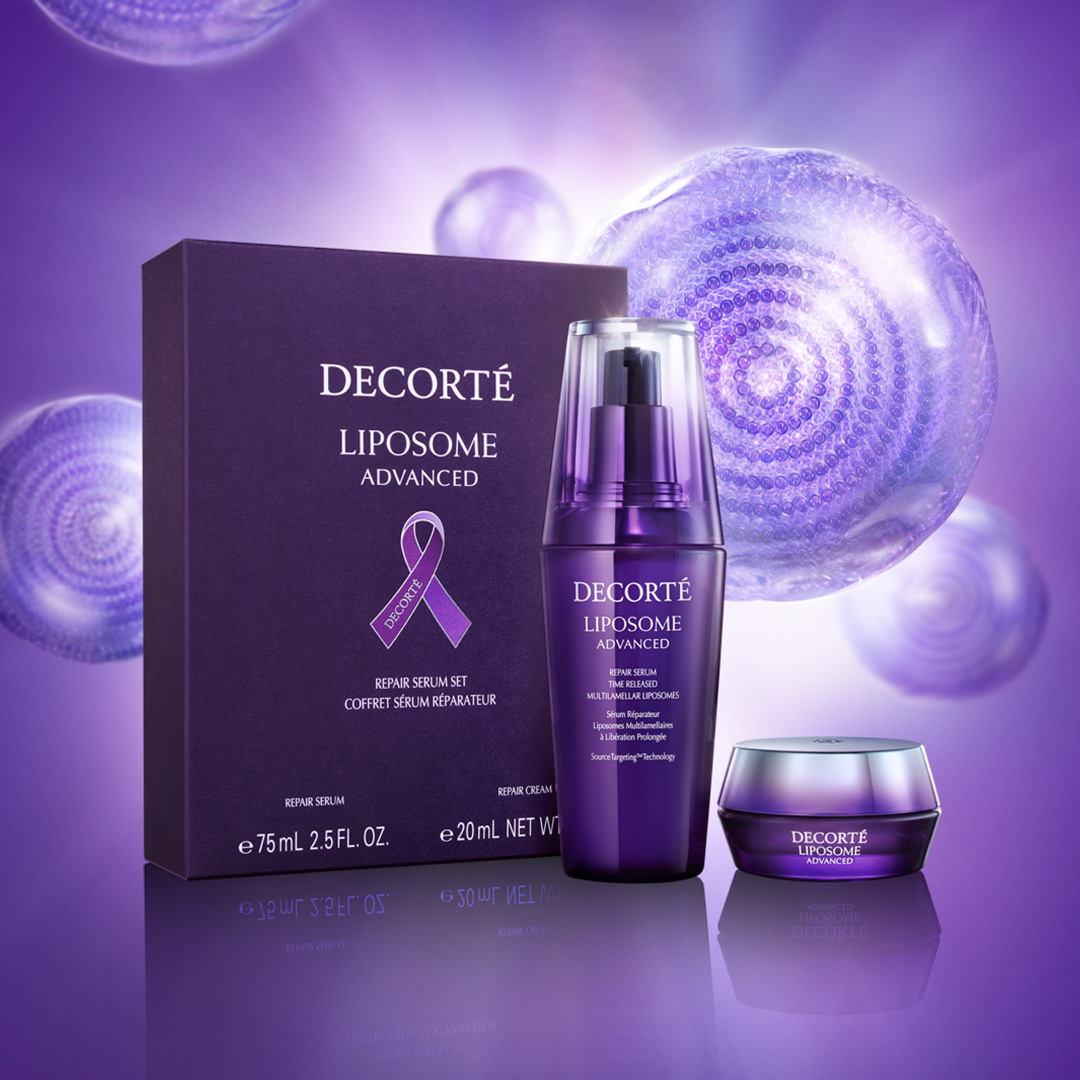 Liposome Advanced Repair Serum (75ml)
This high-performing serum is made with exclusive Source Targeting Technology to stimulate new cell production and deliver instant repair and long-lasting moisture to ageing skin. Using Skin Composition Technology, ultra-fine microcapsule bio-liposomes are able to penetrate easily for better cell regeneration to prevent future damage.
Liposome Advanced Repair Cream (20g)
Specifically targeting dry skin due to external stress and lack of sleep, this cream comprising one trillion multi-layered night microcapsules absorbs instantly into the skin to transform it overnight, no matter how many hours of sleep you've managed to get.
The reality of domestic violence in Malaysia
Domestic violence is prevalent here in Malaysia, and the pandemic lockdown has only exacerbated this issue in the past two years. According to the Women, Family and Community Development Ministry, the year 2021 saw a 42 per cent increase in the number of cases reported compared with the year prior. Meanwhile, in quarter 3 of 2022 alone, WAO recorded over 5,000 domestic violence cases. It's a harrowing reality that needs to be spotlighted and resolved.
But what exactly constitutes domestic violence? WAO describes it as a "pattern of violence, abuse or intimidation used to maintain power over a partner or loved one in an intimate relationship." While the word violence might conjure up the image of injuring and causing physical pain, domestic violence runs far beyond that. Aside from physical and sexual abuse, domestic violence includes threats, isolation, and emotional and financial abuse that lead to severe anxiety and depression. It can happen to people of all ages—whether between a parent and a child, siblings, or life partners—regardless of education level and income.
As the largest service provider in Malaysia for gender-based violence, WAO offers comprehensive services for victims to seek support, such as counselling, legal and medical aid, shelter, and more. In their efforts to further assist survivors in returning to some semblance of normalcy, WAO offers specific programmes that will enable them to rebuild self-confidence and upskill themselves to re-enter the workforce and generate income from home. These programmes offer all-inclusive activities, which include a peer support group, start-up fund, legal aid fund and caregiver support, among others, and require RM152,000 to operate. To further empower these programmes, Decorté pledges the donation of a portion of its Liposome Advanced Purple Ribbon Limited Edition Kit's sales, alongside hosting educational activities related to domestic violence.
For more information on Decorté's Purple Ribbon project, click here. For more on WAO, click here.
| | |
| --- | --- |
| SHARE THE STORY | |
| Explore More | |