Buro Loves
International Women's Day: 10 Unconventional beauty icons with the most remarkable features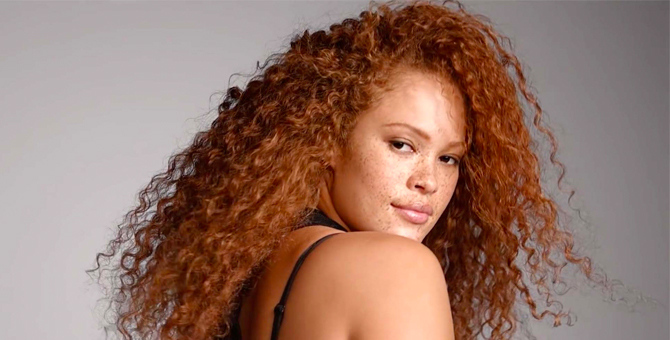 For some of us, our insecurities about how we look can run a mile wide—whether it's the unforeseen mushrooming of sunspots over your nose, or lamenting the less-than-prominent features on your face ("if only my nose had a higher bridge and less bulbous tip" etc). We can be our biggest critics, and more often than not, these body-negative thoughts will lead to actions in the long run.
But whoever dictated that monolids aren't the ideal eyelid shape? Or that a strong nose isn't a beautiful one? As we celebrate our gender and what it means to be a #PowerWoman this International Women's Day, why not look inwards and learn to love all the features you've previously expended too much time disliking?
A look through a list of beauty icons from past decades and you'll find that all women possess one trait that cements their status as a renegade of their time—a distinctive yet outstanding feature they've made to be their beauty signature. These icons weren't born and blessed with the "feminine beauty ideals", yet they flaunted their unique features with tenacity that made history.
From the iconic Grace Jones who defied beauty standards of her era (and gave androgyny a fresh spin) to Winnie Harlow, a walking inspiration for models with skin conditions, these women have broken barriers by championing body positivity and self-confidence.
Tin Gao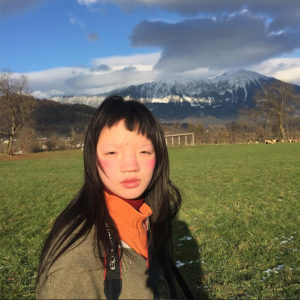 Chinese model Tin Gao was touted as 2019's most notable "anti model" for her distinctive features. The 21-year old Wenzhou native was studying design in London when she was scouted by an assistant from alternative modelling agency in London, Anti-Agency. Since then, her modelling career has kicked off with appearances on titles including Dazed, Sleek and Vogue; and fashion campaigns for Courreges, Penultimate, and Asai. You won't see a visage quite like Tin Gao's—wide-set eyes, almost-invisible brows and a broad nose bridge make for the most captivating face, and the fashion industry agrees
Winnie Harlow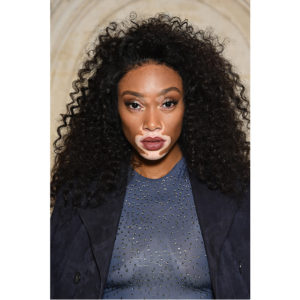 Canadian model Winnie Harlow is proof that anyone can look (and feel) beautiful in our skin—with a dash of confidence and a whole load of attitude. Despite her chronic skin condition vitiligo (which made her a target of bullying thorugh her childhood), Harlow didn't let her condition get under her skin. After joining reality TV series America's Next Top Model where she finished as a finalist, she has since appeared in a slew of campaigns for fashion brands, including Swarovski, Desigual, and Victoria's Secret.
Devon Aoki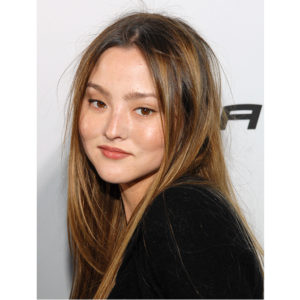 It'd be an understatement to say that Devon Aoki was one of the most popular alternative models back in the '90s. The half-American, half-Japanese model didn't foresee the kind of attention she would get in the media. "I don't fit the status quo. I suppose that's a good thing. Not everyone's 5'10" and stick thin (Devon is 5'5″)," she once said in an interview. With her elfin features and doll-like face, she shot to fame by the age of 16 and has walked for brands including Chanel, Jeremy Scott, Fendi and more.
Ashley Graham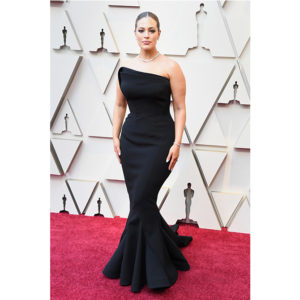 Ashley Graham may not be the first plus-sized models in the industry but she may very well be one of the most iconic. Couple of firsts that she managed to clinch: she was one of the first plus-sized models to appear in Sports Illustrated's Swimsuit edition, and shortly after, the first-ever size 16 model to grace the cover of the Sports Illustrated Swimsuit issue. But the body positivity role model isn't just a pretty face—she is a strong advocate for self acceptance when it comes to body image, and has given TED Talks regarding this topic. "The fashion industry may persist to label me as 'plus-size,' but I like to think of it as 'my size'."
Connie Chiu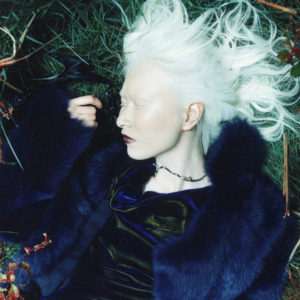 The world's first albino model, Hong Kong-born Connie Chiu kickstarted her modelling career after French couturier Jean Paul Gaultier invited her to walk in his haute couture show in Paris back in 1994. Later on, she discovered her passion for performing—in particular, singing jazz. Chiu has been vocal on her genetic disorder by raising awareness on it for United Nations. "If I only get to say one thing to a child or young person with albinism, it would be "Believe in yourself." Life is not always easy, and it's OK to make mistakes—as long as you learn from them. At the end of the day you are the best person to find out what you can do and how far you can go," she says in the campaign.
Sabina Karlsson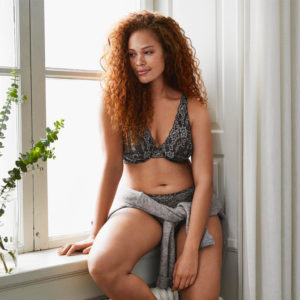 Afro-Swedish model Sabina Karlsson is redefining what the industry's standards are when it comes to modelling. The stunning beauty isn't a stranger to the camera—her modelling career began when she was four, and she's one of the few models to transition from a size six to 16. But that's not it—Karlsson's uniquely beautiful features include her envy-inducing natural curls (in a vivid red) and her charmingly freckled visage.
Frida Kahlo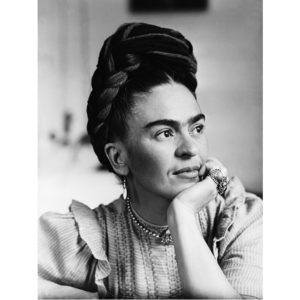 There isn't a set of brows as iconic as Frida Kahlo's, and the Mexican artist made more than just a beauty statement with her bold unibrow back in the '30s—it was a stand against stereotypes and society's dictation of what beauty is. As her own muse, the self-portrait artist always celebrated her features with aplomb, never kowtowing down to the beauty standards of her day: "I won't curb my self-expression to meet your expectations of how a woman should look."
Lindsey Wixon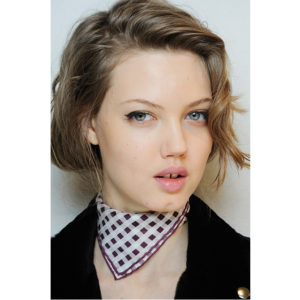 Before Lindsey Wixson made headlines across the globe for being the modelling world's biggest rising star, she wasn't always confident about her image, especially her gap-toothed smile (which incidentally became her most distinctive feature). "I was actually always really self-conscious about my gap. In middle school, this group of girls were always trying to beat me up—they called my gap a parking lot," she confessed. But the Kansas-born beauty found her confidence in modelling when she was 15, shooting to fame after photographer Steven Meisel hand-selected her for a Vogue Italia shoot. If anything, Wixson's unique set of features (pouty lips and tooth gap) was precisely what set her apart from the rest of her peers in the industry.
Grace Jones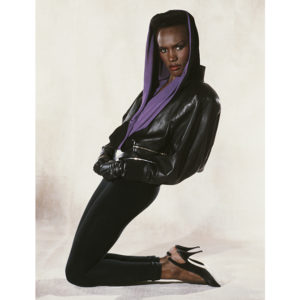 You can't talk about androgyny without discussing Jamaican-American supermodel, singer, and actress Grace Jones. With her signature flat top, cheekbones that could cut glass, and super toned figure, Jones was warrior woman meets disco goddess, paving the way for androgynous (and dark-skinned) models during her time. If you don't love her looks, you might just fall for her out-of-this-world style, comprising oversized, angular jackets and mannish pants.
Twiggy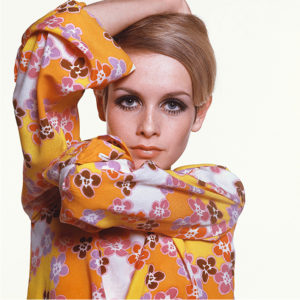 Before the likes of Adwoa Aboah and Binx Walton, there was OG freckled beauty Twiggy. The swinging Sixties was when freckles became the most popular beauty trend, and it was also when Twiggy made mod dresses and doe-eyed, spidery lashes her signature. Coupled with a smattering of sunspots on her face, it was no surprise that she reigned as one of the style icons of her era.
| | |
| --- | --- |
| SHARE THE STORY | |
| Explore More | |