Somewhere between droopy lids and dull skin was my moment of realisation that I was going to need something 'stronger' – while also wanting to keep things 100% natural – when it comes to my facial treatments.
Seeing as 2018 is my 'go big or go home' year with beauty adventures and beyond, I decided to give the GUINOT Hydradermie Lift Treatment a go. Why the need to work up the courage, you ask?
Sure, GUINOT Hydradermie's reputation as an alternative solution to aesthetic medicine is unprecedented and you'd think a 40-year track record of exceptional results in natural skin lifting and cellular energy renewal would calm the jitters, but when I said adventurous, I didn't exactly mean I was fully prepared to have galvanic current running through my face and skin!
Great news is, it's nothing near as stressful as what I had imagined when I heard the terms thermal electrode and electric current being used in the same sentence as a facial treatment. So, here's what you need to know (besides a special Valentine's / CNY treat for all Buro 24/7 readers coming up):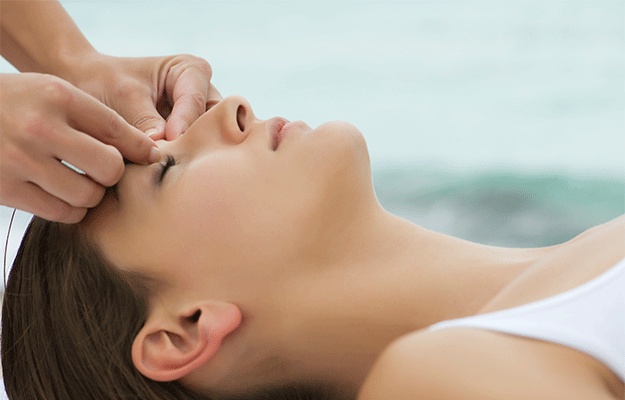 Face Yoga (minus the effort)
That's basically what a Hydradermie facial treatment is – all the benefits of face Yoga for your skin, without having to diligently go through anything between two and 28 facial exercises a week for visible results. The key to this facial is the Hydraderm Cellular Energy machine, which works a treat to boost molecular activity in your skin for instant toning and firming.
How it works
A customised Hydradermie treatment (Youth or Lift) will be recommended to you based on the results from your skin analysis. In my case of – it pains me to say this – but the loss of skin firmness and tone in my skin called for the Hydradermie Lift, which is pretty much an anti-ageing intervention step, putting cells through skin boot camp to instantly increase cellular activity from within.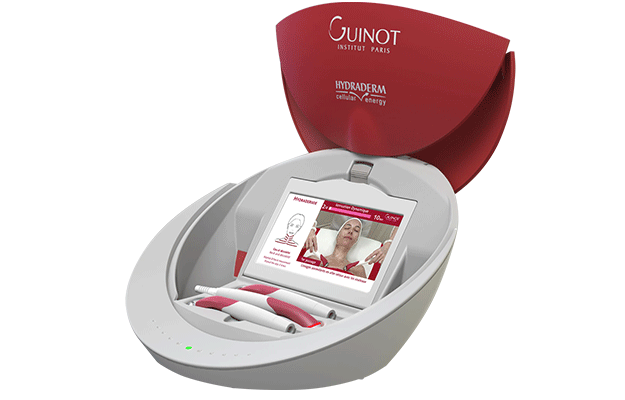 Here's what to expect from the three key phases of the treatment:
1. Anti-ageing drainage
Draining electrodes – a set of handheld tools with a roller and balls connected to the machine – are used to massage the face for about 10 minutes, relieving tension and increasing the skin's microcirculation to refine the complexion and features. These rollers release an alternating galvanic current to 'wake' the cells (I barely felt anything, in fact, I found this process rather relaxing). This step also preps the skin for deep absorption of serums used in subsequent steps.
2. Muscle stimulation
A gel serum is applied generously before electrode rollers are used around the neck, cheeks, eye contour area and forehead to really give skin a complete wakeup call. The machine has an alternating dynamic ionisation function, which automatically switches the polarity every two seconds across various levels of intensities (up to 10), depending on your needs and skin sensitivity – my therapist Stella, was highly experienced and professional so I was in good hands.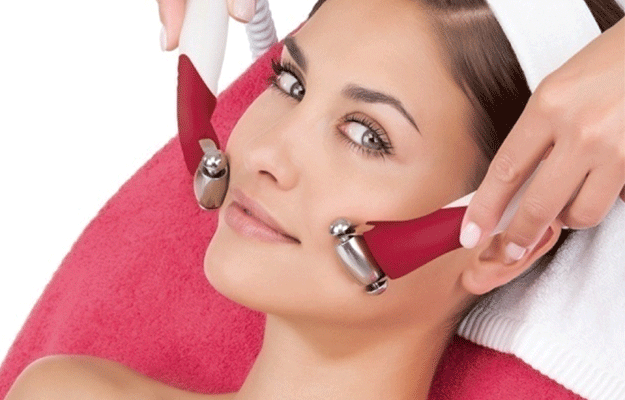 At most I felt slight muscle twitches in the face as the electrodes ran through different areas of the face, which were more awkward than uncomfortable but remember, your therapist has seen it all so there's absolutely nothing to be embarrassed about!
3. Relaxing face massages
I like the combination of machine and massages in a treatment, so it was a treat when the facial ended with a thorough face massage to further relax the face, lift the features and firm the skin. Of course, no facial is complete without a face mask – bring on the 10-minute power nap!
What I liked about the Hydradermie facial was that besides visible post-treatment results, I did see an improvement in my skin, which lasted about a week after – and that's days longer than the results from an average facial used to give me. That said, miracles do not happen overnight; Stella recommended that I religiously apply face masks after the facial to prolong the results and it worked. With more consistent Hydradermie sessions, results are also expected to extend for longer over time.
At RM488 for 75 minutes, the treatment is a mini splurge but from what I see, it's a worthwhile investment for the long haul for effortless (and natural) results you can see – of course there's always this or the 28 facial exercises a day option we all do not have the time and discipline for!
Hydradermie Lift Treatment is available at GUINOT Salon, Ground Floor, Bangunan ECM Libra, No 8, Jalan Damansara Endah, Damansara Heights, 50490 Kuala Lumpur, Malaysia.
Until 31st March 2018, Buro 24/7 MY readers get to enjoy this treatment at an exclusive price of RM250 (Normal price: RM488). By appointment only, call T:03-2011 6668 or M:011-3988 1893 and mention this feature to enjoy your special treat.
| | |
| --- | --- |
| SHARE THE STORY | |
| Explore More | |