Cai Mei Khoo, Editor-in-Chief: Clé de Peau Beauté Synactif Facial
Being constantly on the go means my skin is exposed to external stressors such as UV rays, air pollution, and changes in weather or temperature. Over the years, I've accumulated a healthy number of freckles, and while I embrace their existence, I feel they sometimes cause my skin to look slightly duller than it actually is.
Enter Clé de Peau Beauté's Synactif Intensive Brightening facial treatment, a 55-minute experience that promises clearer, softer and brighter skin. A feature in this treatment I thought was particularly interesting was the use of a cool plate, and a thermal plate to maximise the benefits of the products used. To further enhance the facial treatment, Clé de Peau Beauté worked with Japanese composer, Yota Morimoto, on a unique musical melody that creates a synergy with each step of the treatment, while also lending a soothing auditory touch.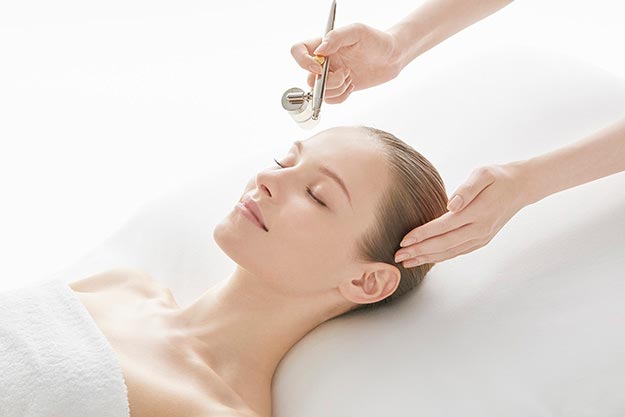 The treatment begins with makeup cleansing using the Synactif cleasing cream. A deeper cleansing is achieved using a special sprayer (much like an airbrush) with Synactif purifying water. This is then followed by the application of Synactif lotion, and a lotion sheet mask infused with 24ml of lotion. The thermal plate is used here, the warmth of the plate encouraging deeper penetration of the lotion into the skin.
Next, a soothing facial massage using a massage cream to improve blood circulation and suppleness of the skin, followed by the use of the thermal plate again. Yet another mask is applied after this, in the form of the Synactif cream, where a generous amount is spread all over the face, and then covered with a sheet mask. This time, the cool plates are applied to the skin to help close pores and seal in moisture and benefits of the creams applied. The cool plates emit a weak micro current to further stimulate deeper layers of the skin, while the massage movements help to promote lymphatic flow. The treatment ends with the Synactif Nighttime moisturiser, which aids suppleness of skin.
Immediately after the facial, my skin felt much more supple and hydrated, and definitely looked a lot brighter. At-home care is made easier with the Synactif coffret, a set of facial products including soap, lotion, daytime and nighttime moisturisers, cream and a Rose Synactif eau de parfum, beautifuly packaged within a lacquer Tamatebako box hand-finished with an Urushi painting. All that's missing are the hot and cool plates for a spa-at-home feel, making this one treatment I'll definitely be going back for.
The Clé de Peau Beauté Synactif Intensive Brightening facial treatment is priced at RM600 and is available at the Clé de Peau Beauté counters at Isetan KLCC, Parkson Pavilion KL, and Parkson Gurney Plaza, Penang.
---
Gwen Ong, Deputy Editor: Sothys Youth Intensive Treatment
As time goes by, you can't help but notice the various skin imperfections that start creeping up on you. Fine lines, wrinkles and slackened skin seem to be more obvious with each birthday. Although thanks to my Asian gene, I may actually still look young, I know my youthful feature will not last forever and it's best to take preventive steps.
Introducing Sothys Youth Intensive Treatment that is designed to reduce the visible effects of time. Combining the essence of nature as well as cosmetic science and technology, this innovative youth solution features two botanical active ingredients—saffron and sophora—with new generation peptides to double up its action, i.e. fight oxidative stress and chronological ageing.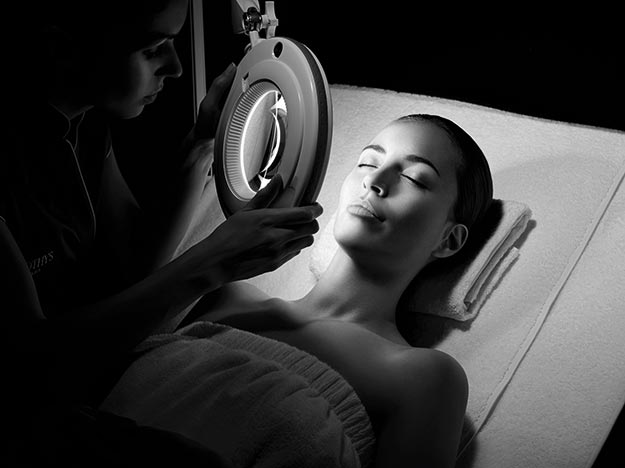 The Sothys Youth Intensive Treatment adopts the use of ultra-targeted products with expert application method. Before the start of the treatment, my therapist of the day analyses my skin using a machine, which read my level of hydration, oil and suppleness. Unsurprisingly, my skin is actually dry despite its mid-day shiny sheen. I've heard this repeatedly from a few therapists now.
Following this, I was led to the treatment room where its dimly lit atmosphere evoked a sense of calmness. The therapist began cleaning my face with a mix of cleansing milk and lotion using gentle strokes. Sometimes I feel I do not clean my face deeply enough, so I appreciate this step of any facial. To further purify the skin and slough off the dead cells, the therapist applied the Pre-Exfoliating Lotion and Renewal Exfoliating Paste to my skin.
This was followed by a massage of Sothys serum with a targeted focus. The Wrinkle Zone Youth Serum boosts skin's anti-oxidant defence and provides anti-ageing action while the Lift Zone Youth Serum helps to restructure the skin and refine its texture. The therapist then massaged the Toning Modelling Balm, a skin-loving cocktail of hyaluronic acid, Vitamin/Omega 3, 6, and 9 Complex to stimulate my circulation and pamper my skin. It truly felt heavenly with her firm yet gentle motion.
She then applied a generous dose of multi-masking – Sothys Dermo-filing Mask helps tighten the skin and fill the wrinkles; and Sothys Dermo-lifting Mask instantly lifts the skin for a visible taut effect. Then the Lifting Peel-Off Mask with alginate and clay is applied before she finished off with a Sothys Youth Cream smoothed onto the skin. I noticed my face looking luminous and feeling soft after this treatment, something that was pleasant to the touch and good to experience.
The Sothys Youth Intensive Treatment is priced at RM490 and is available at all Sothys salons nationwide.
---
Tan Su Fen, Writer: AsterSpring Intense Hydra-Light Therapy
With sensitive skin and having battled adult acne for the past year or so now, my skin hasn't exactly been the best candidate for facials. Therapists typically find it hard to do much with my inflamed skin. So when Aster Spring's new Intense Hydra-Light Therapy came along with the promise of addressing aging, dehydrated, acne and even sensitive skin, I was intrigued—could this be my answer to healthier skin?
A hi-performance synergy facial, the Intense Hydra-Light Therapy uses the bt-accent LED Light technology with different colour light wavelengths (depending on your skin type) that help accelerate skin renewal, bringing out a smoother and radiant complexion. My visit to AsterSpring began with a thorough skin analysis, which determined the type of products and LED Light pairing that would best suit my skin type in the following treatment.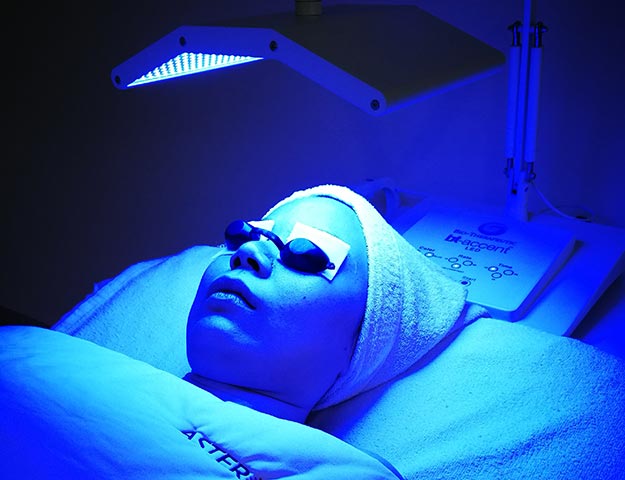 My therapist of the day starts off the treatment like a regular facial with a double cleanse and exfoliation. A clay cleanser and a gentle rice powder scrub were used, which helped cleanse without aggravating my oily yet sensitive skin. After a heavy extraction session (no thanks to clogged pores), the therapist tailored the LDM machine—an ultrasound machine that helps stimulate collagen—to my acne-prone skin, so that it quickens the healing process while providing anti-bacterial properties.
A calming pressure point massage followed, targeted to improve blood circulation and skin complexion. Then came the star step: she used the bt-accent LED Light machine along with a Dermalogica Ionactive Cooling Gelloid masque for the treatment. The machine was set to the Blue LED Light, which helps reduce acne breakouts while minimising redness and irritation.
After 15 minutes, a bio-cellulose mask was applied to my skin, accompanied by a therapeutic shoulder massage. While my troubled skin made it difficult to see the immediate results post-facial, in the week that followed, my skin certainly looked healthier with reduced redness and acne breakouts. I've even gotten a couple of comments on my skin's improvement over the week—that surely is a sign of a skin-changing facial treatment.
The AsterSpring Intense Hydra-Light Therapy is available at all AsterSpring Centres (RM538) and AsterSpring Signature Centres (RM580).
| | |
| --- | --- |
| SHARE THE STORY | |
| Explore More | |