Beauty
8 Sustainable beauty brands that are saving the planet in more ways than you can think of
Going green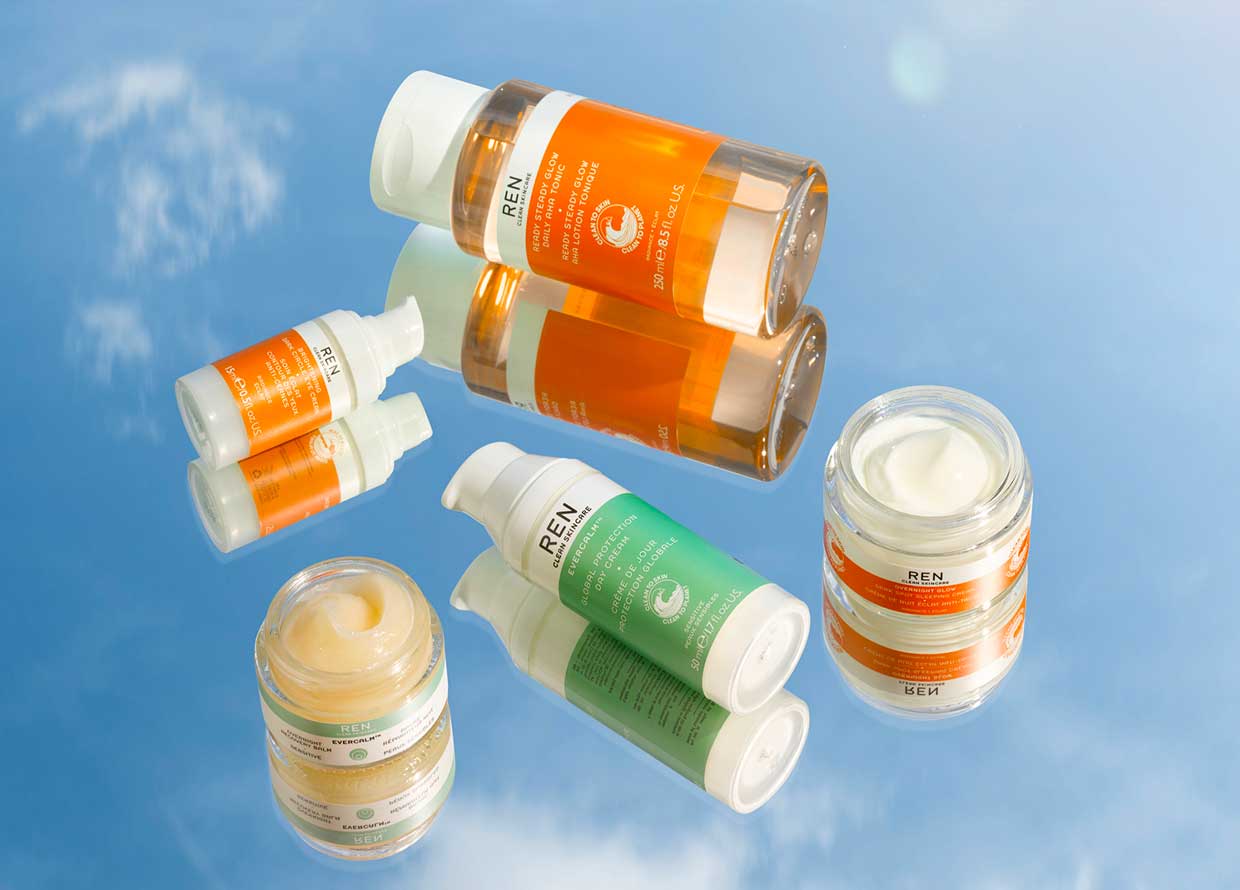 When it comes to sustainable beauty brands these days, plenty are hopping on the bandwagon of championing ethical and sustainable policies and processes as an initiative to better protect Mother Earth—but how many are really doing it the right way? While we're all for progress, some beauty brands have seemingly jumped on this trend for marketing purposes as opposed to actually committing to reducing their footprint.
Below, we take a closer look at seven sustainable beauty brands that are saving the planet, one bottle at a time and with a truckload of eco-friendly initiatives:
Origins is one of the few beauty brands that use natural ingredients (including 100 per cent natural essential oils) in all products. All formulations have zero parabens, phthalates, propylene glycol, mineral oil, PABA, petroleum, paraffin, DEA and animal ingredients—if you've got really sensitive skin that's prone to react in heat or cold, their formulations are perfect to turn your skin right around.
Origins' manufacturing processes are all earth-friendly and tailored to leave as minimal an ecological footprint as possible. Cosmetics empties in North America are recycled to reduce landfill waste; cartons are made from 50 per cent post-consumer recycled fibre and paperboard—all made using wind/hydropower; all products do not include styrofoam peanuts or PVCs and are transported in recycled cardboard shippers and packing materials whenever possible.
Just last year, Ren took home the 'Best Packaging' award at the 2018 Sustainable Beauty Awards for its first-of-its-kind bottle made from 100 per cent recycled plastic (20 per cent of which has been collected from the oceans and waterways around the globe.) It was also the same year that the British beauty brand launched its "Clean to Skin. Clean to Planet." initiative—a pledge to become a zero-waste company by 2021.
The buildup of plastic waste in the oceans around the world has spiralled out of control, with 6.4 million tons of plastic dumped into the ocean every year and the loss of 100,000 marine life each year from plastic entanglement. Ren pledges to make single-use plastics obsolete, by reviving empties into brand-new products over and over again to prevent excessive plastic waste.
Reportedly the first beauty company that uses 100 per cent post-consumer recycled PET (polyethylene terephthalate), Aveda's sustainable practices are worth lauding over. All packaging is made of post-consumer recycled materials—from milk bottles, recycled soda/water bottles, and the like.
A couple of praise-worthy numbers include: 145 million caps have been prevented from entering waterways, oceans and landfills thanks to the plastic caps recycling program in USA; and 90 per cent of Aveda's high-density polyethylene plastic bottles have saved over 600 tonnes of virgin plastic each year.
No other French beauty brand has an ethical practices rep quite like Melvita. The brand's sustainable picking charter prioritises the importance of biodiversity, comprising eight criteria from respecting plants and leaving them intact to ensure regeneration, to using appropriate harvesting tools and ensuring the traceability of raw materials.
Most of its naturally-derived and organic ingredients are sourced via 20 supply chains, including fair-trade local producers in Morocco that abide by the Fair For Life standards. Melvita's cruelty-free formulations are also free of specific preservatives i.e. parabens, mineral oils, and silicones, synthetic colourants, and animal-derived ingredients.
Apart from using sustainably-sourced ingredients in formulations, Love Beauty and Planet's eco-friendly vision is executed in a plethora of ways, including reducing waste (most of its bottles are made from 100 per cent recycled plastic) and minimising carbon footprint (the brand contributes $40 per carbon ton to a tax fund that supports programs that help reduce carbon emissions and landfill waste.)
Its 2020 goals run the green gamut from producing at least three new product innovations to better the skin and hair while protecting the planet, to committing to formulate 100 per cent of its shampoos fast-rinse.
Another sustainable beauty label that's putting planet Earth first in every step of the supply and manufacturing chain is Pennsylvania-based organic beauty brand Seed Phytonutrients. The formulations are made of organic seed extract oils that have been cold-pressed and expelled instead of incorporating chemical solvents—thus maintaining the oils' integrity and purity.
Alongside that, all its unconventional paper bottles are shower-friendly and made of 100 per cent post-consumer recycled paper and recycled plastic liner (that cuts down the use of plastic by 60 per cent as opposed to using a traditional bottle). Just when you thought the brand couldn't be more impressive, it has partnered up with recycling company TerraCycle to encourage consumers to recycle all its bottle pumps—FOC!
Marine-inspired One Ocean Beauty is redefining what a "clean beauty brand" entails with innovative biotechnology and sustainably-produced products that actually work on the hair, skin and body. All products are made with key marine microorganisms and single cells that have proven anti-ageing benefits—sourced from marine environments without harvesting/extraction. Expect zero GMOs, parabens, sulfates, phthalates, nanoparticles, mineral oil and synthetic fragrance in its cruelty-free formulations.
The sustainable beauty brand also ranks high on the list of socially-aware companies—it is a major contributor to the world's largest ocean conservation and advocacy organisation, Oceana. And unlike other companies that offer one-time contributions to non-profit organisations, One Ocean Beauty's corporate model of funding non-profits is a long-term endeavour that is built into the operating structure of the company.
R+B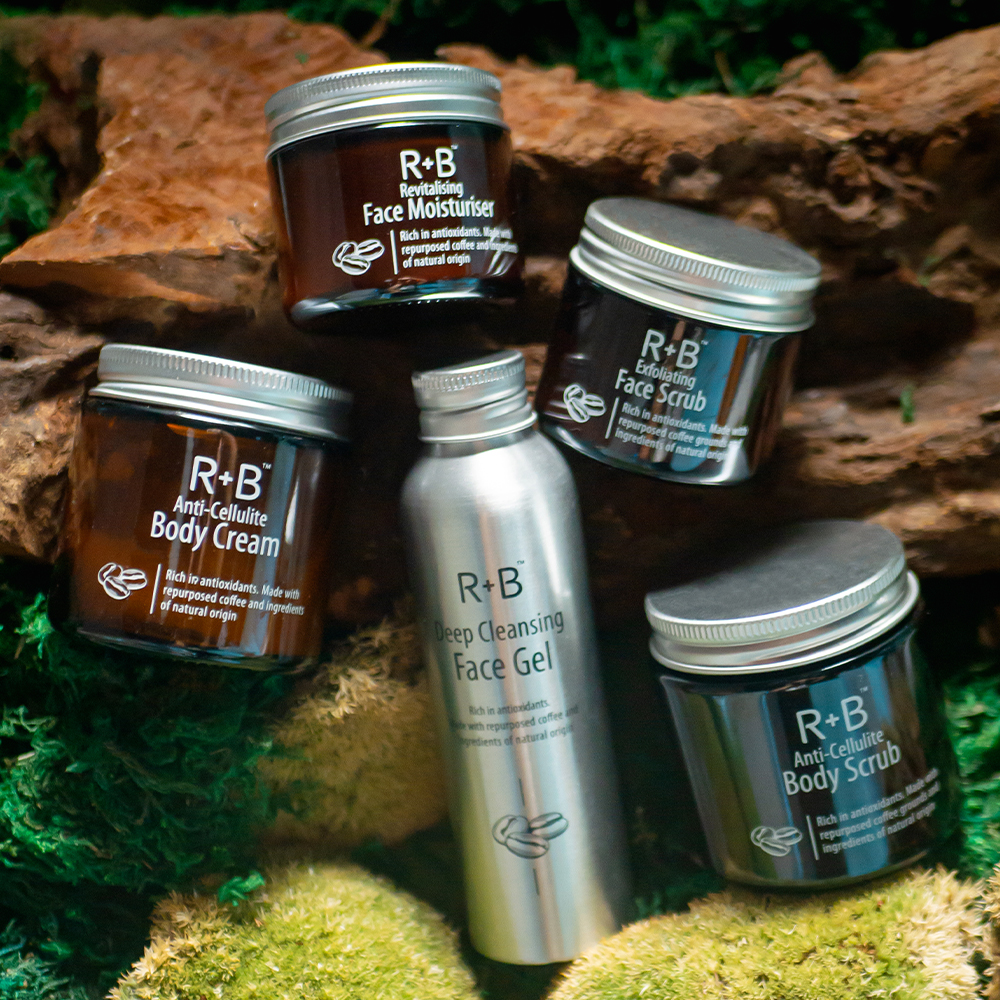 Founded by the trio Irene Lim, Siew Kheng, and Adrian Peh, this homegrown beauty brand is all about the vegan, cruelty-free circular model. It's all in the name—R+B stands for "Repurpose plus Beauty". Granted, it's probably the least SEO-friendly brand name in existence, but at least the message is solid. The brand's products are made from completely recyclable materials, and they have a program in place to help you do your part to save the earth—simply return your R+B empties to them for RM20 credit in your account.
In addition, the key ingredient in every one of the brand's products is repurposed coffee grounds, which the brand sources from an international coffee chain in Malaysia. It's just another way they're closing off the loop and preventing usable raw materials from ending up in the landfill.
Find more beauty stories like this here.
| | |
| --- | --- |
| SHARE THE STORY | |
| Explore More | |