The New Normal
---
How has your business been affected from the pandemic?
We're extremely lucky that we are a company that is based more online than offline. We were also lucky enough to launch our hand sanitisers one day before the MCO started. It took me one week to formulate, lab test, design and produce it. I can honestly say that it was the quickest product launch we've ever done.
Initially, I was worried that we were a little too late to the hand sanitiser game, but launching plant-based sanitisers for sensitive skin that can be customisable was definitely a great decision for us, business wise.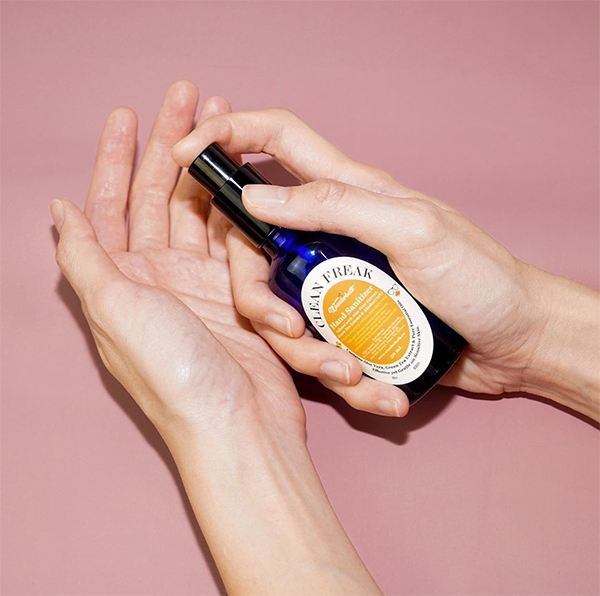 This product success has been keeping us profitable even though our sales this year have been affected by the pandemic.
Being nimble while staying true to our brand's core values is the best decision we've made so far.
---
How has the "new normal" been for you and the company?
It was really hectic at first, every team member took on every role available just to meet the deadlines of all the orders.
As some of our team members can only contribute digitally from home, my production team and I have been packing, producing and gathering orders all at the same time. It didn't help that we were only restricted to work until 8pm.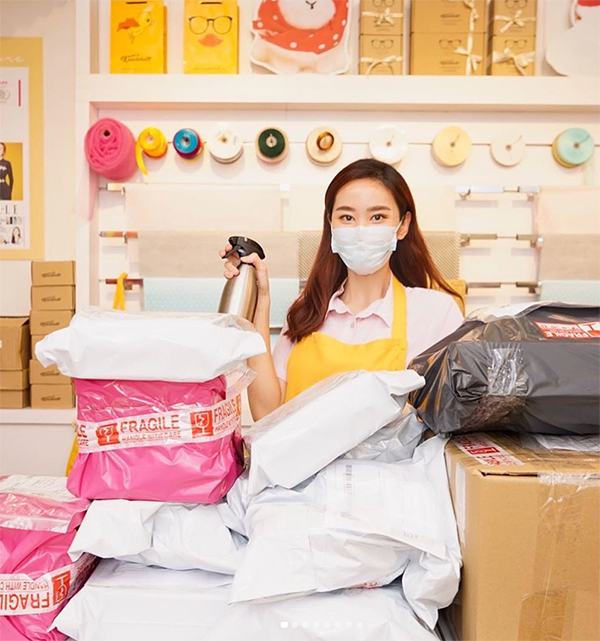 But now as we enter the 4th phase of the MCO, this hectic schedule has become the new norm for us. Production begins early in the morning, followed by a rush to pack all the orders. After a late lunch at around 3pm, we then continue with production again until 8pm.
The silver lining is that I've gotten used to finishing up my work by 8pm. Before the MCO, I used to leave work for home much later than that—so I guess you can say that I have more work-life balance now.
---
What are some of the challenges when it comes to producing handmade beauty products during such difficult times?
The lack of manpower, materials and supplies were our greatest challenge during the start of the MCO.
We had to keep social distancing in mind while operating, which limited the manpower we had. We overcame this issue by implementing better procedures to produce and pack more efficiently.
But I realised that being forced to find ways to be more effective is actually a blessing in disguise. As for the shortage of materials, we had no choice but to mark some of our products as "out-of-stock" on our website.
But, to counter this, we also launched 10 new products and sets that were exclusively created for the MCO period, such as our "Hakuna Your Tatas" Care Set.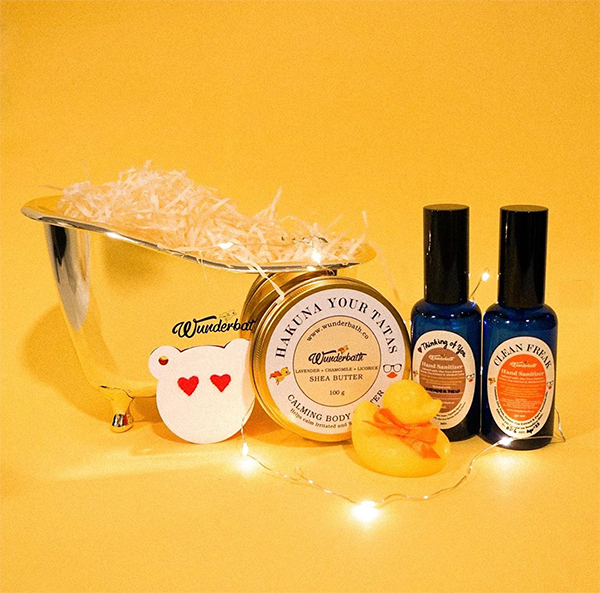 ---
What do you do to de-stress and get your mind off things, especially during this stressful time?
When I get caught in my worry spell, I'd remind myself of the reasons why I started the business in the first place. I started because I wanted to create fun, high quality bath products and cosmetics for everyone to enjoy.
Reminding myself that I'm a creator first, businesswoman second has helped put things into perspective.
On weekends, I head to my kitchen to whip up fun products for my family and friends. So far I've made Soap Jelly, Soap Sorbet, Bath Bomb Cake and Konnyaku Jelly Face Mask. I also bake occasionally.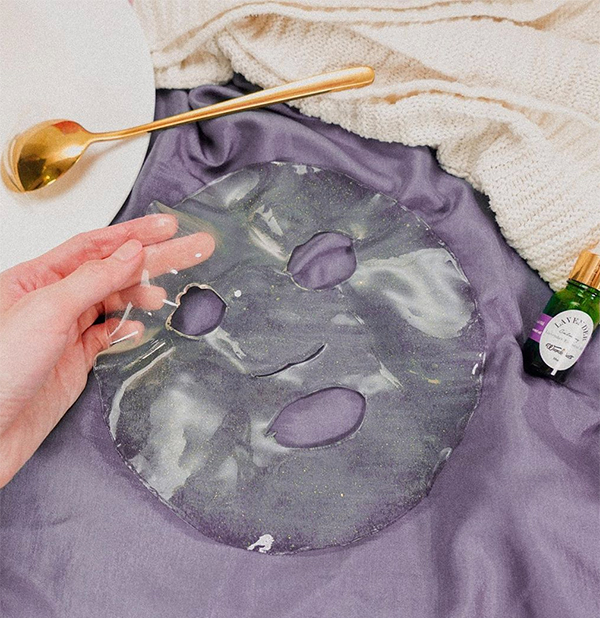 ---
What are you most grateful for at this time, despite the challenges you've faced?
I'm really grateful for all of our extremely understanding and loyal customers who have been blessing us with orders and support.
I'm also most grateful for the health of my family, friends, team members and myself.
Ultimately, our sacrifices as a collective during this difficult time is worth it as it is for the future of everyone in the world. In a grand scale, that matters way more than profitability of a business.
Shop Wunderbath online here. Follow founder Evelyn Marieta on Instagram and Facebook.
| | |
| --- | --- |
| SHARE THE STORY | |
| Explore More | |