Got an unwarranted blemish rearing an ugly head despite going without makeup during this MCO period? If your skin's been acting up and you have no clue why or how, worry not!
Laneige Training Manager Camiellia Choo gives her two cents on skincare steps you should keep up with while staying home, along with divulging the best Korean skincare and makeup trends that are making its way to our shores:
What are the bare necessities of an MCO skincare routine?
"A popular question I've been getting whether it is necessary to double cleanse at home, even though we go without a stitch of makeup on our faces.
"Here's the thing: if you skip double cleansing or a makeup remover or micellar water, you may get clogged pores with blackheads, tiny bumps, and even blemishes. Our skin can get clogged from all the buildup of sweat and oil when we're at home doing house chores, cooking, video conferencing and the like. It doesn't help that the current weather is pretty hot, especially if you work at home without air conditioning for the entire day.
"Of course, it is important to keep our daily essentials like toner, essence or serum, eye cream, moisturiser and sunscreen. These are basic steps that we should do to maintain our skin health but without proper cleansing or deep cleansing, the products applied will not be easily absorbed.
"When our skin gets congested, thick layers of dead skin cells will block the products from getting absorbed into the skin, thus it gets evaporated easily. Therefore, keeping up with your usual beauty routine i.e. cleansing daily, regular exfoliation or clay masking is important to keep our skin clean and breathable.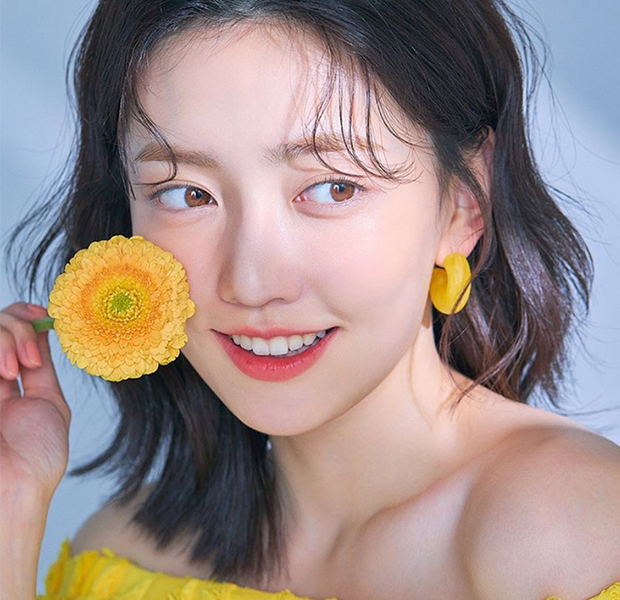 There's a general assumption that we don't need to wear sunscreen while staying indoors. What are your thoughts?
"Never miss out on applying sunscreen during this MCO period. The sun's UV rays can penetrate through windows, even though you are staying indoors. Remember to put on SPF especially when you are hanging your laundry outdoors, receiving your food/groceries delivery, cleaning your porch, bathing your pets, or even when you are watching TV at home.
"Besides harmful UV rays like UVA and UVB, please be cautious of blue light as it also damages the dermis layer of the skin and causes skin redness, micro dark spots and skin ageing. I'd recommend Laneige Multi Deep-Clean Cleanser, Laneige Cream Skin Refiner and Laneige Light Sun Fluid as the most basic essentials for your everyday skincare routine."
What are the summer K-beauty skincare trends on the rise?
"The natural/clean and vegan beauty trend which originated from the west is quickly making its way into Korea as well. Laneige recently launched a clean line called Cream Skin and it contains minimal ingredients for skin soothing, calming and moisturising.
"An interesting product from the clean-beauty trend is also sheet masks. More companies are releasing sheet masks made from plant-based cellulose which can be biodegraded when buried in soil after a certain period of time. The biodegradability has become a marketable feature for the clean-beauty brands. Our Perfect Renew Regenerating Mask is also made with bio-cellulose materials.
"Another increasingly popular trend in the K-beauty scene is the importance of self-care with the help of multi-tasking products, DIY home facial kits or even binge masking at home. People are investing in the process of keeping themselves happy and healthy at the same time. We want to achieve a balance of mental and health well-being by spending more time on ourselves to feel more relaxed and less stressed. We seek holistic happiness and want to feel good inside and on the outside. There are many ways or methods of self-care, whether it's keeping up with a healthy diet, reading uplifting books, exercising, getting enough sleep, perfecting your skincare routine or even staying active."
Are there any new techniques we need to know that have arisen with the trends?
"We are living in a world where AI (Artificial Intelligence) meets human touch. Everything is advanced and improvised with new technology and scientific research. At Amorepacific, we have a brand called Makeon that offers effective skincare treatments through energy—light, heat, ion, and motion. These four energies will make your beauty routine easy, effective and enjoyable.
"There is a Thermowave Eyelift that uses light and high-frequency thermal energy to improve firmness; Skin Light Therapy that uses light and microcurrents to improve skin moisture, skin tone and firmness; and Gem Sono Therapy to boost the absorption of skincare products deep into the skin with an ultrasonic massaging effect, and many more.
"Taking care of your skin can be a convenient, daily home ritual that is as pleasant and effective as a day at your favourite spa or aesthetic salon. Self-aesthetic devices now allow facial cleansing and massaging at anytime, from anywhere."
Are there specific skincare ingredients in Korean beauty that are trending right now?
"Skincare ingredients trending in Korea now are active ingredients like hyaluronic acid, vitamins like vitamin C, vitamin B5 (panthenol), vitamin B3 (niacinamide), peptides, retinols, AHA, BHA, amino acids—all these are very popular especially when it comes to skincare customisation.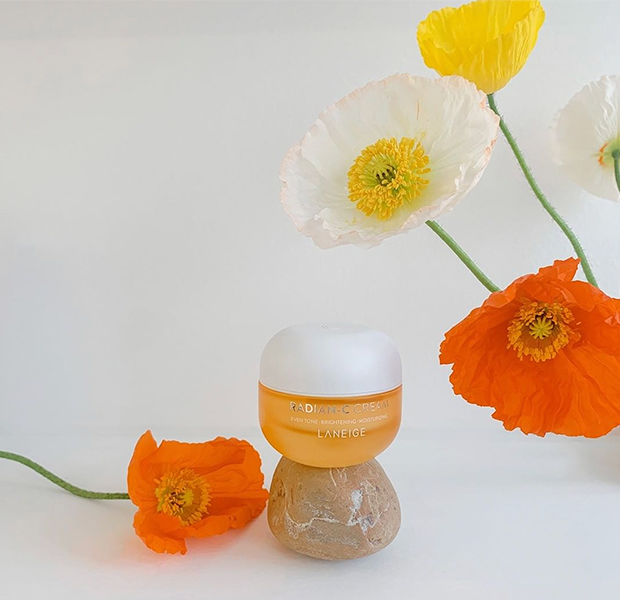 "Laneige's new Radian C Cream has a modified, safe and stable type of vitamin C, namely EAE 8.5%. This cream is clinically-proven and tested to lighten micro dark spots in just three days. We also launched a customisable ampoules recently—Laneige Focus Active Ampoule, with three versions made of panthenol, amino acids and soy peptide ingredients. These ampoules are very versatile and you can use to mix them with your favourite products at home such as essence, cream or sleeping masks. Alternatively, you can use it before your sheet masks or mix it with your makeup base or foundation for a natural glow."
Makeup wise, what's currently trending in Korea?
"Some of the trends we are observing is that a glowy/glossy finish will be making a huge comeback this year. More Koreans these days have been using glow foundation to create a glowy skin look. In the previous years, skin coverage with a semi-matte finish was really popular, but now you'll start to see healthier, bare skin and a lit-from-within glow.
"Tip: Create the look with a moisture-filled foundation, and don't forget to use hydrating skincare and makeup primers."
What would you recommend that we use to recreate all this look?
"The first rule to glowing skin in our hot and humid weather is to never overdo it. The most important secret to bringing out a glowing makeup look is to prep the skin well and use gloss-inducing products sparingly by focusing on one or two areas of the face.
"It's difficult to highlight the luminosity of healthy skin if your skin is dehydrated and prone to oiliness. Therefore, always pat extra layers of Water Bank Hydro Essence for properly-moisturised skin and a fresh glow.
"Choose a suitable cream-based moisturiser for your skin as it creates a better glassy effect compared to lotion-based moisturisers. My pick would be the Water Bank Hydro or Moisture Cream. Also, get a mattifying primer for your T-zone or areas that are high-shine to keep excess sebum at bay.
"For your makeup, pick either one: a glowing complexion, a glossy lip, glowing cheeks, or shimmering eyes to pull off this trend nicely. If you choose a foundation that gives a dewy glow, set your T-zone with finishing powder and match it with a matte blusher. If you're going for a matte-finish foundation, you may use a cream-based blusher for a subtle glow on the cheeks."
| | |
| --- | --- |
| SHARE THE STORY | |
| Explore More | |