Of all the inexplicable beauty mistakes that we make, perhaps one of the biggest sins is to ignore what's under our face – in essence, overlooking the elegant but delicate neck that holds it all up. As a symbol of grace and femininity, it's our neck that helps set off the magnificence of a diamond necklace or the sculpted, swooping cut of a dress as it wraps itself over our shoulders and collarbone.
Curiously, despite being a primary component of every woman's beauty, our necks get a raw deal: with fewer sebaceous glands than the skin on our faces, the neck is less likely to withstand the negative effects of UV rays, gravity, constant movement, and the natural ageing process. Worse still, our addiction to technology has led to 'text neck syndrome', where our necks are constantly bent forward in order to read our mobile phones.
It's no wonder that horizontal wrinkles and lines are now more likely to appear on the necks of women as young as 25 or 30, alongside the skin's increasing slackness and rough texture. If you're reading this on your phone – and chances are, most likely! – there's never been a better time to start giving your neck the care and attention it's been missing all this while.
The new Clarins Extra-Firming Neck Cream uses sunflower auxins alongside extracts of organic green banana and lemon thyme to boost the skin's resilience, encouraging the neck's skin to withstand constant flexing and rotating movements.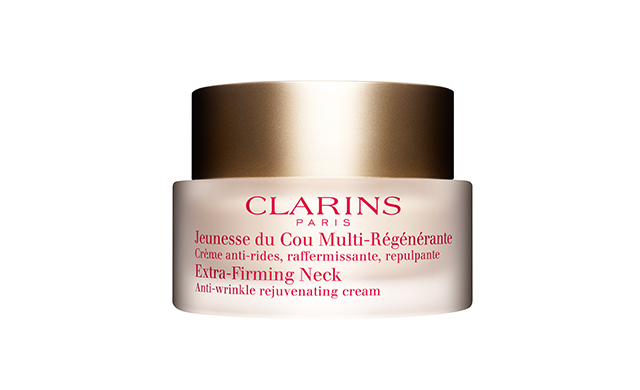 With an increase of density and elasticity, Clarins' cream – applied using a massage-like application technique that stimulates microcirculation – restores the neck and décolleté to a firmer, more youthful-looking condition.
For an all-guns-blazing approach to combatting signs of ageing, Clinique's Sculptwear Lift and Contour Serum for Face and Neck, RM 212, employs a rich, ultra-powerful formula to tone, tighten, and re-energise the skin's potential for natural collagen production. Extracts of sweet almond seed, red algae, and soybean seed contribute to the serum's PolySculpt technology, which helps define your jawline and visibly reduces fine lines in the neck area in only four weeks.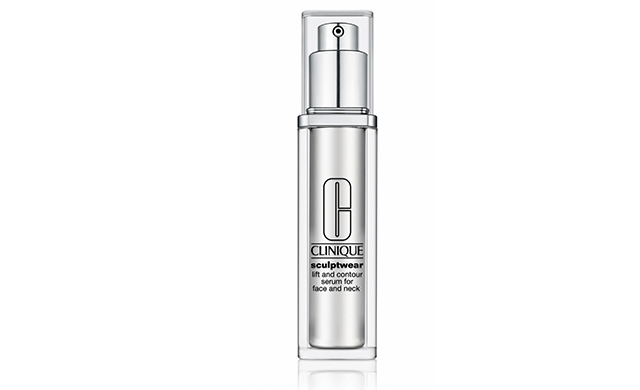 If you feel like the rest of you could do with a little bit of sculpting as well, Clinique has teamed up with shapewear superstar Spanx for their OnCore collection – a fusion of lightweight shaping technology and a proprietary blend of yarns that smooths tummies, hips and thighs for a streamlined silhouette. From top to torso, prepare to be have the most streamlined figure and face in town!
| | |
| --- | --- |
| SHARE THE STORY | |
| Explore More | |