If you're the sort who loves to let a fragrance take you to places—you're excited for when the scent develops changes remarkably in contact with the heat on your skin, these three new fragrances should very well be on your beauty shelf this month. Scents that catch you off-guard as time goes by are the most beguiling—whether it's the varied nuances that you only catch on after a few hours, or the way each note unfurls throughout the day.
But if you shy away from sweet compositions and one-note fragrances, these picks below are just what you need to keep your interest satiated, including Hermès' latest Garden-Perfumes collection and a spicy iteration by Gucci:
Hermès Un Jardin sur La Lagune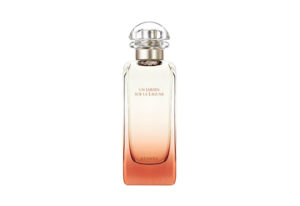 Perfumer Christine Nagel, beautifully illustrates, and invites us to indulge in a delightful respite; daydreaming about an imaginary garden unbeknownst to the world, but truly inspired by a story she once read about a garden in Italy, which famously grew on the shores of a lagoon in Venice. Blurring the lines between reality and reverie resulted in the unravelling of a unique composition of scents that evoke memories of the sky, sea and florals found in Christine's secret garden, all beautifully captured in this glass bottle.
"If like me, you're in dire need of an escape from a hectic 2019 thus far but your next vacation isn't quite on the cards just yet—Un Jardin sur La Lagune is quite frankly the closest to a dreamy getaway you can instantly get on board from wherever you may be. I like the clever play of scents—salty notes reminiscing the sea wind, laced with sweetness from the flowering trees of Magnolia and Madonna lilies grounded by hints of musky and woody notes for a perfectly balanced, gender fluid scent you could possibly share with (or most definitely be stealing from) your better half." — Terry Saw, Editor-in-Chief
Gucci Guilty Pour Femme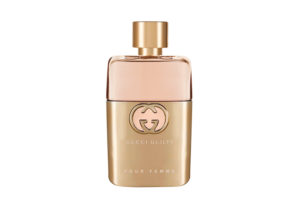 You can't talk about heady statement-making scents without including Gucci's signature fragrances in the conversation. Always armed with a story, Gucci's scents are commanding as they are liberating—giving self-expression a new platform to flourish with ease. This time around, a new oriental floral is in town and it's none other than the new chapter of Gucci Guilty Pour Femme. This eau de parfum edition is a richer iteration of the original Gucci Guilty, coupled with a higher concentration of perfume than the classic EDT.
"This scent is made for those who loves the idea of florals but prefer something more subtle and nuanced. Don't expect your average, sweet floral notes with the Gucci Guilty Pour Femme, but a curiously unique combination of pink pepper, bergamot, lilac, geranium, and patchouli. The first spritz projected an intense, almost alluring impression of powdery florals—this isn't a summery, lightweight fragrance that's for sure. But what I like was the deep ambery accords that unfolded shortly after. I'd definitely choose this as my new date night scent." — Loh Wei Yeen, Senior Beauty Writer
Narciso Rodriguez Pure Musc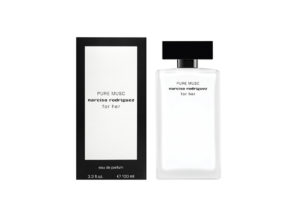 Narciso Rodriguez's new Pure Musc For Her fragrance celebrates duality with a sensual touch. Let your cheeky side come to play with this musky eau de parfum that's addictive as it is intimate. "I wanted to capture the spirit of female duality that resonates from within…elements of the dark side against the lighter side, strength and vulnerability. Juxtapositions like these are what make a woman so intriguing," says Rodriguez.
Top notes of musc are refined with a white floral bouquet, while a cashmeran base gives the EDP a clean yet sophisticated finish. Spot the black and white bottle design that reflects the idea of duality once again—a lovely contrast made for the modern woman.
| | |
| --- | --- |
| SHARE THE STORY | |
| Explore More | |