Here's a beauty treatment that does the heavy lifting for you so you don't have to break a sweat when it comes to getting your skin 2018-ready
From homegrown fashion designers to beauty entrepreneurs, nothing beats the feeling of seeing local talents and businesses thrive. What started as a passion project for Emily Loo, Founder of Beauté Library, is now a successful premium holistic beauty brand that is seven years strong in the market and fiercely proud of its Malaysian roots.
Wilson Lee, Brand COO says, "Our presence and longevity are testaments to the fact that homegrown beauty brands can do just as good a job as the next brand, if not better. We have spent years listening to our customers and evolving, and in addition to expanding our reach and services in 2018, we have also developed our own fully customizable natural skincare range to address the collective needs and concerns we've come across throughout the years."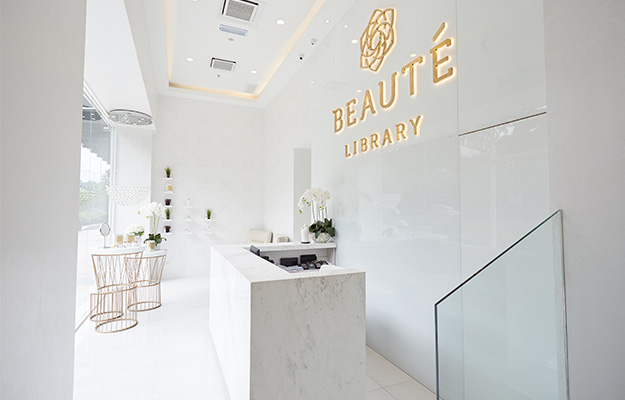 So there I was, in their spanking new flagship boutique at Plaza Arkadia, Desa Parkcity all geared up to give this homegrown favourite a go. I was recommended the Beauté Floral Essential Collagen Facial Treatment, which featured a cell-freeze procedure that piqued my interest. Here's a breakdown (and tips) from my two and half hour experience:
The ritual
1. Pre-facial skin analysis: My therapist was knowledgeable and friendly and honestly speaking, they are also the best ones to ask about any new skin changes or concerns you may have, so chat away!
2. Cleansing rituals: Relaxing face massages were followed by an anti-inflammatory chamomile double cleanse before a gentle exfoliation using a pineapple scrub as a treat to the senses. The cleansing ritual is then topped off with a quick cool-steam session for the face.
3. Extractions: My stand on this: never a fan, never will be, but will bite the bullet in the name of beauty. The upside to this was that my therapist was skillful enough to make the procedure a breeze - minimum discomfort in exchange for a much smoother and clearer complexion - so worth it. Tip: Avoid DIY whiteheads removal at home as you may end up enlarging your pores if it's not done right - better to leave it to the pros at your next facial!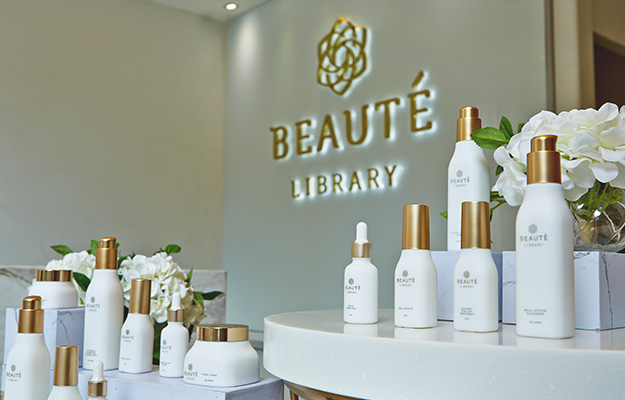 The cell-freeze technology
This step feels like a huge reward after extractions. Water-based serums are then massaged into the skin using a tool that features an ultra-cooling and smooth surface. Why the term 'cell freeze', you ask?
This cooling step soothes and calms the skin and helps to improve the penetration of serums deep into your skin cells for intense hydration while rebuilding its structure from within. Over time, it basically 'freezes' or keeps your skin at its best possible state by gradually improving the appearance of your skin and delaying signs of ageing from the get to. What I found interesting about this treatment was from the tools to the steaming and face masks, everything used was icy-cold (in a refreshing, not uncomfortable way) to give the skin a boost.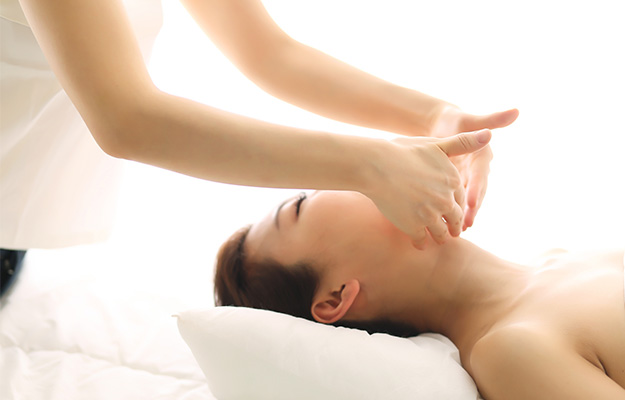 The plot twist
As it turns out, this unexpected twist was the highlight of my treatment - the Lymphatic Drainage Massage. While this wasn't my first experience with this detoxing ritual, it was certainly my most intense.
If you have yet to experience this, I'd approach the term 'massage' lightly - expect your therapist to apply firm pressure in strokes, taps and rubs with her fingers to increase circulation. Also expect your skin to be kneaded in the directions that follow the structure of the lymphatic system to 'drain' accumulated lymph fluids through the proper channels. For comparison, my therapist started the massage on the right side of my face for contrast and I may have cringed a little at what I saw - the right side of my face was visibly suppler, slightly more lifted and looked far, far less tired than the left. She also explained these little marble-sized lumps I've been feeling around my jaw and neck area were results of long-term muscle tension, which cause fluid build-ups. To my delight, these lumps disappeared after the massage.  
Some of the other long term benefits you can also experience from a detoxing lymphatic drainage massage include improving the body's immune system, boosting metabolism rate, skin's circulation and moisture levels.
Just a heads up though, personally, it felt a little like putting your body through boot camp - you think the workout was intense, then you wake up the next day and you feel the burn, and you're not even moving! My face felt quite sore the next day as a result of the intense kneading and massaging, but you know what they say - no pain, no gain - and like a good workout, the results were well worth it - ah, the things we do in the name of beauty. Just so you know, it does get even better - an icy cool mask to finish and a short nap later, you'll wake up to skin so fresh you wouldn't want it anywhere near your makeup kit. Ok 2018, we're ready now. 
Beauté Floral Essential Collagen Facial Treatment, RM880 (RM180 for your first trial), for 150 minutes.
Beauté Library is now open at G-G-3a, Plaza Arkadia, Jalan Intisari, Desa Parkcity from 10am - 9pm daily. T: 03-2712 0448