Hands up if you have ever let projects at work, social commitments or family matters take precedence over your well-being. We've all been there; taking one step forward only to be tugged two steps back by yet another "very urgent" task that requires our attention. Consider, however, the price tag of habitually pushing self-care to the very bottom of your list. Is the deterioration of your health—physical, emotional and mental—worth the achievements from your daily grind?
While taking long breaks and delegating work may remain a luxury to many, there is merit in consciously putting aside time—no matter how busy the schedule—for things that actually improve our quality of life.
—
Case in point: The way the multi-talented Maggy Wang lives her life. Always one to preach balance and kindness, she is an exemplary role model for those who want to seek fulfilment through outward accomplishments but maintain a sense of inner peace. We recently shadowed her for a full-day to get a taste of life in her shoes.
HERE'S WHAT 16 HOURS WITH MAGGY WANG LOOKS LIKE…..plus, eight simple steps towards better self-love that we picked up along the way.
—
1. START WITH SKINBecause our skin is the biggest organ in our bodies, it is also the largest barrier against infections. This is why good skincare regimes like Maggy's are important to ensure our skin is in tip-top condition. Using a product like her current favourite, the Dr. Weil Mega Mushroom Soothing Treatment Lotion by Origins can instantly calm, rebalance and boost hydration levels.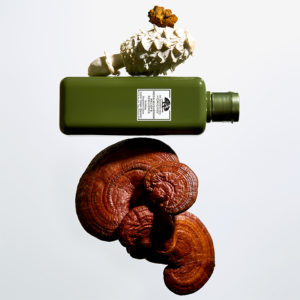 The Dr. Weil Mega Mushroom Soothing Treatment Lotion: a light, soothing watery lotion that restores skin's resilience through the benefits of nutrient-rich powerhouses like reishi mushrooms, sea buckthorn and fermented chaga.
On top of that, the 4-Step Layering Technique demonstrated in the video helps lock in two times the moisture and maximises the skin's capacity to absorb nourishment. A tip from Maggy: "Always go the extra mile; especially for your skin!"
2. PLOT YOUR PATHAnother nugget of wisdom we collected from Maggy is that "preparation is key." Taking the time to properly organise your day, week, or month might just be the answer to higher productivity and lower procrastination levels; which in turn will allow you to deploy a strategy towards achieving true work-life balance.
3. ENRICH BODY, MIND AND SOULThere can be no growth without sustenance. In the same way we eat the rainbow and drink eight cups of water a day, make nourishing your mind and soul common practice. Whenever possible, pick up a new skill and pursue knowledge; reflect on your feelings and mindsets; break toxic habits and find peace within yourself. And if you are often completely depleted of the mental capacity to do all that by the time you get home, try doing what Maggy does in the video; sneak in a peaceful solo lunch a couple of times a week to indulge in a good book.
4. MAKE TIME FOR MOVEMENTSo many studies have proven that the benefits of physical activity are virtually innumerable. There is evidence of improved mental health, better memory, stress relief and mood-boosting effects, and even lowered mortality rates. As compelling as that is, an increasingly sedentary lifestyle is a major concern of modern existence. Be part of the movement (quite literally) and embrace more active habits. Not every workout needs to be a 90-minute sweat fest on the treadmill; make it fun, get creative!
5. INVEST IN REAL RELATIONSHIPSExtroverts recharge with energy from people around them while introverts despise small talk and would rather keep their circles tight. Regardless of which camp you fall under, there is value in building meaningful connections. Spending time with the right people can offer timely reality checks and support in seasons of need. Find friends who can become a flicker of light in the darkest of moments. We are all in this together, after all.
6. PRIORITISE RESTBeauty sleep is more than a phrase coined out of vanity. We are not built to go at full speed round the clock. Rest is needed to trigger the body's innate ability to repair and recalibrate. Don't think of sleep as a waste of time; think of it as a pit stop. Would Michael Schumacher not drive better after his car has gotten a refuel, some mechanical adjustments and a new tyre or two?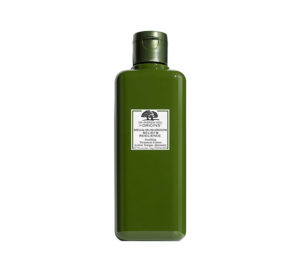 Help your skin get off to a winning start with the Origins Dr. Weil Mega Mushroom Soothing Treatment Lotion. Find it at all Origins retail points nationwide. Also available at Sephora and the Origins Lazada flagship store.
Credits:Videography: Nicholas Chin (2117.co)Creative direction and styling: Alyssa LeeGraphic design: Yi Suen ChongAssisted by: Gwen OngLocation: Babel Fit
| | |
| --- | --- |
| SHARE THE STORY | |
| Explore More | |