Beauty
Next level defense for your skin comes in the form of Dr. Andrew Weil for Origins
Your skin's best armour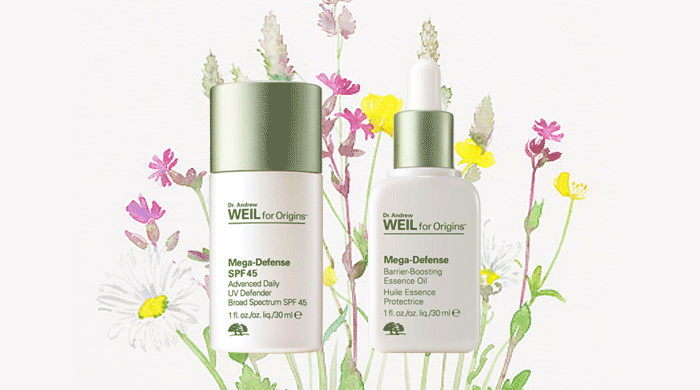 It's easy to shrug away the negative effects of UV rays if you're one who loves a good sunbathing sesh and getting your tan on. But we all know that unprotected exposure to UV rays exacerbates skin aging and causes cancer, and alongside all the pollutants rife in the atmosphere, our skin's barrier is constantly exposed to oxidative stress and harmful free radicals.
According to Origins Skin Protection Research Team, everyday pollution can rapidly advance skin's ageing process, be it causing sensitivity and premature aging or discolouration and an increase in wrinkles. Lucky for us all, Origins has partnered up with Dr. Andrew Weil to create an integrative approach to pollution defending skincare with the launch of Dr. Andrew Weil for Origins Mega-Defense collection—a three-tier system to protect skin from pollution, defend skin from harmful UVA/UVB rays, and strengthen skin's barrier.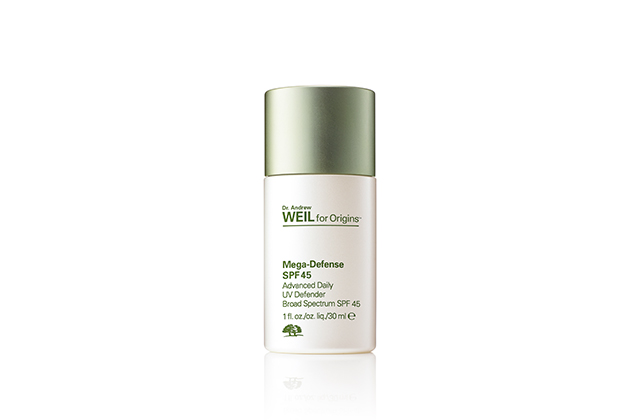 To kick the behinds of the sun's UV rays, add the new Origins Mega-Defense SPF 45 Advanced Daily UV Defender to your daily skincare routine before heading outdoors. A specialised concoction of active ingredients include: Opuntia Cactus from Brazil that triggers moisture to help create a clinically proven physical barrier to protect skin, and Zinc Oxide and Titanium Dioxide, the 100% non-chemical shield protects skin from UVA and UVB rays. If you have combination skin that might require a bunch of blotting papers by noon, fret not as this is made for all skin types (read: no white caste and easily blendable into skin).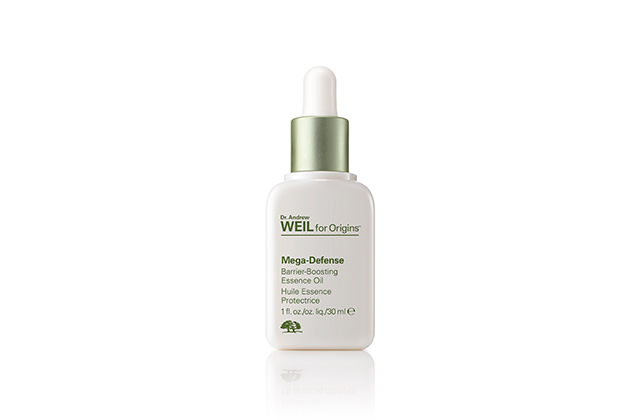 Facial oils are all the rage in the beauty scene now, but Origins Barrier-Boosting Essence Oil is one light-weight, antioxidant-rich oil that can both defend skin and nourish and strengthen its barrier. It is infused with Lady's Thistle from the Mediterranean to soothe irritated skin, Evening Primrose for hydration and nourishment, and Camellia, a tea oil used historically in China for its rich omega-3 fatty acids and Vitamin E for extra moisture protection.
How to use: Apply 2-3 drops of the Barrier-Boosting Essence Oil to skin day and night, before or after moisturisation. Next, shake the SPF 45 Advanced Daily UV Defender bottle and apply adequately to face and neck as the last step of your daily skincare routine.
Dr. Andrew Weil for Origins Mega-Defense SPF 45 Advanced Daily UV Defender (RM180) and Mega-Defense Barrier-Boosting Essence Oil (RM239) will be available at all Origins retail and department stores from March 2016.
Related stories:
4 Asian-inspired beauty solutions to try now
Meet your solutions to quarter-life skin crisis
3 New whitening products in our beauty must-have list this March