Asians are often thought by many to be naturally blessed with beautiful skin. Is it mostly genetics, or are there lesser-known secrets we could still learn from various traditional Chinese, Korean, and Japanese remedies?
While we may never uncover all the secrets from every Asian culture to satisfy our needs (and curiosity), beauty brands have proven that selected time-tested Asian remedies using various herbal and natural ingredients can work wonders for our skin. Here, a few new Asian-inspired treats on our radar this week:
The ingredient: Ginseng
The benefits: Anti-ager, acne-fighter, spot corrector and skin protector – this multi-hyphenated power ingredient is like the 'Godfather' of skin care. Korean and Chinese herbalists have been studying and reaping the benefits from ginseng roots for centuries. It's also prized for its medicinal and therapeutic benefits that boost your overall inner and outer wellness.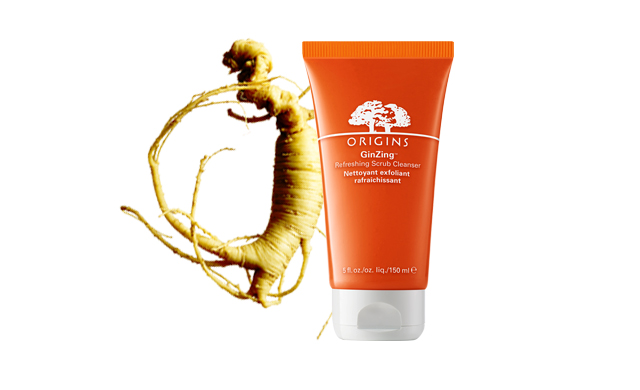 Try: Origins GinZing Refreshing Scrub Cleanser, RM98
Infused with Panax Ginseng and Caffeine, think of this as a quick pick-up for your skin. The scent is absolutely refreshing and works a treat to gently scrub away impurities – plus, the combination of Jojoba and Camauba Wax gently exfoliates the skin surface, unclogging pores along the way. The refreshing zesty notes come from 100% natural blend of fruity essential oils to really give your mornings a jump start and get you more than ready to face the day.
The ingredient: Ginger
The benefits: Ginger is still enjoying a long-standing reputation as a natural healer. It's a tried-and-tested home remedy for almost everything from an upset stomach to cold and even to relief the symptoms of flu. And because of its toning and antioxidant properties, ginger is said to have the ability reduce the appearance of hypo-pigmented scars, which are scars lighter than your original skintone.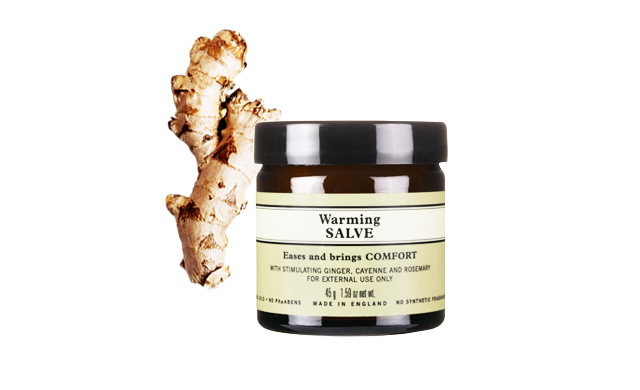 Try: Neal's Yard Remedies Warming Salve, RM105
This works as a little relaxing aromatherapy treat anytime of the day: just warm the balm in your hands – the mixture of juniper essential oils and warming ginger immediately calms your senses, plus serves as a great moisturising treat. Also works to soothe minor muscle and joint aches and sores after a long day.
The ingredient: Organic Goji berry
The benefits: Known in the East as the 'red diamond', Goji Berries are famed for its antioxidant powers and is packed with Vitamins C, B1 and B2 as well as a host of other minerals to help your skin regain its youthfulness and vitality.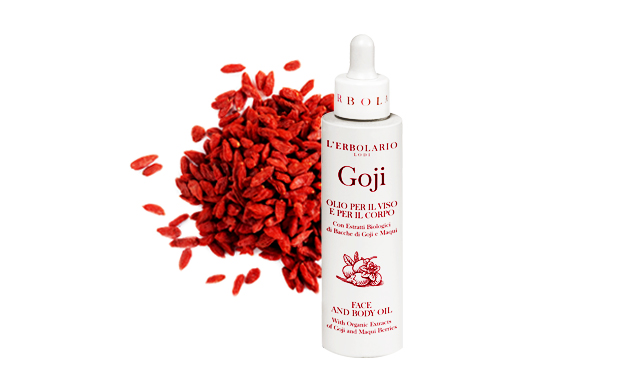 Try: L'erbolario Goji Face and Body Oil, RM292 for 90ml
This multi-tasker is infused with Organic Glycerine and Sunflower Oil to create an antioxidant-moisturising action. Warm the oil before patting it onto dry areas of the face – a perfect treat at the office as a nourishment boost every few hours, especially in a cold and dry air-conditioning environment. You'll notice your skin is visibily suppler, and lesser fine lines at the end of the day.
The ingredient: Lotus
The benefits: The lotus flower, also known as the sacred flower in Asia, is full of skin-loving properties including antioxidants, flavonoids, fatty acids, proteins, vitamins, and minerals that target tissue damage repair.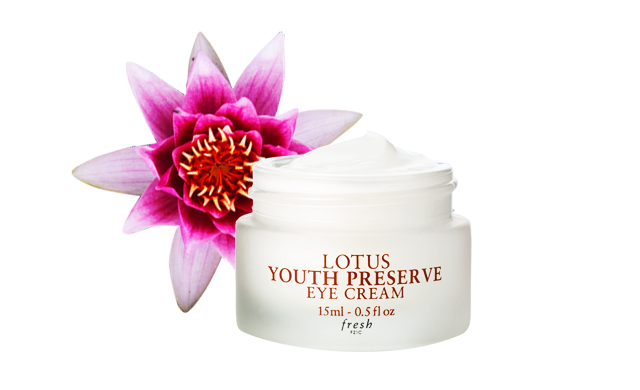 Try: Fresh Lotus Youth Preserve Eye Cream, RM179
This immediately gives the delicate under-eye area a 'lift' and a 24-hour moisturisation effect. The star here really is its Super 7 Complex, which is designed to minimise and prevent early signs of ageing – fine lines, fatigued skin, the works. Coupled with a series of floral extracts including Lotus flower, hibiscus and fig fruit extract, this lightweight cream is not just radiance-boosting but is also efficient in retaining moisture around the eyes to give you that youthful appearance.
| | |
| --- | --- |
| SHARE THE STORY | |
| Explore More | |