Beauty
Behind the lens: Local beauty content creator Vivien Loh on the ins and outs of makeup content creation
Beauty insider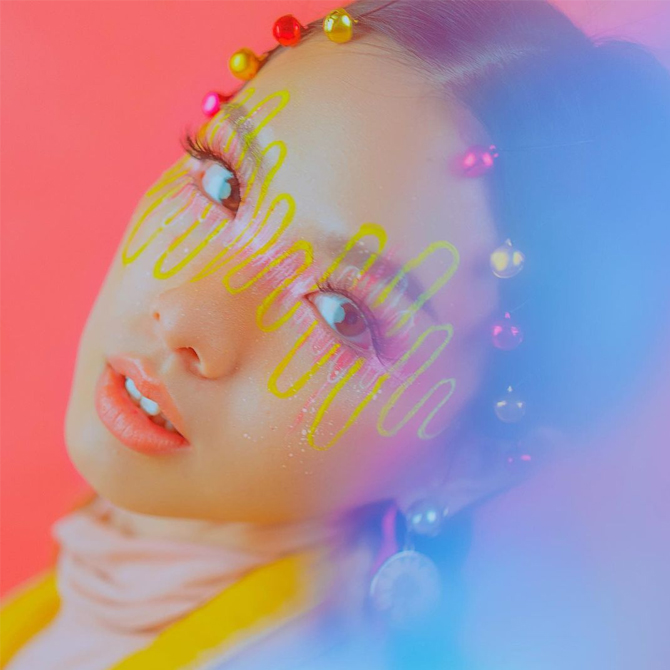 If you're looking for some top tips when it comes to improving your makeup game and your content, this local creative is rife with advice
Have you ever wondered what it takes to become a content creator? What does the production process look like behind the scenes? Well, we've got some answers for you.
Enter stage left: One of KL's brightest up-and-coming beauty buffs, Vivien Loh (@vvnloll), a self-taught makeup artist and content creator best known for her intricate looks and humorous disposition. She's a breath of fresh air on the scene and a wealth of information when it comes to building a platform and producing beauty content from home.
We spoke to her to get the inside scoop on her one-woman (and sometimes three-man) production team and to glean some of her best tips for makeup. Find our full chat below:
View this post on Instagram
How did you initially get into makeup?
"When I was very very little, I got into my mom's makeup bag and destroyed her lipstick. Later on, when I was a teenager, I used to spend my days watching YouTubers like Michelle Phan, Bubz Beauty, Bretman Rock and the like.
"When I got a job, I started buying makeup, and what pulled me deep into the makeup world was buying my Candy K Kylie Lipkit (they are terrible products, by the way). Ever since I got my hands on them, I could not stop thinking about looks that I could create and I guess I've never stopped creating."
You're a self-taught makeup artist—what tips do you have for anyone looking to improve their skills?
"It's considered self-taught but really, I learnt a lot of techniques, tricks and hacks from a lot of YouTubers, Instagrammers, and content creators in general. For anyone looking to improve their skills, I'd say explore as much as you like! Whether it's emulating an existing style or experimenting with one that's been brewing in your mind."
View this post on Instagram
You've got a very wide range of looks under your belt (and each one is a banger). Which is your favourite so far?
"My all-time favourite look of my own, I'd have to say, is my 'Crawl' look from 2020, inspired by @ashleyema and @molnart_. It was potentially the first time I'd painted things 'under' my skin instead of over it. I guess that's why it's still my favourite to this day."
While your makeup skills are the most visibly striking thing about your work, your production value is often overlooked. What does your process for creating content look like?
"I usually get inspired by works from extremely talented illustrators, makeup artists, accessory designers and plenty more content creators I see on social media. Feeding my eyes with amazing things has always been the biggest encouragement for me to create looks. After compiling enough visuals in my head for an idea—whether it's to remake a look or create something original, I'll simply set up my lights and camera, clean my face and get on with bringing the vision to life!
"I don't usually do a lot of planning when it comes to makeup. One thing I've learnt from complicated looks is to trust the process and refine instead of removing or restarting."
View this post on Instagram
What does your filming/photoshoot setup look like?
"It's just two small LED softboxes, a Canon M50 with 22 eFM lens, a small Boya mic, and occasionally the sunset lamp. On lucky days when my professional photographer housemates Raisa (@raisasphotography) and Daniel (@danieladamsphotography) are free, I'll get them to do shoots for me with their big boy and big girl cameras, beautiful coloured backdrops and of course their set-styling expertise."
What are some of the equipment necessities you would recommend for those just starting out (ring lights, sunset lamps, etc)?
"In my own experience, my profile started gaining a bit more traction when I switched to taking pictures with a camera camera, instead of a phone camera. I'm guessing that's because people who are interested in beauty in general, love seeing crisp, curated, beautiful visuals. As for lighting, I'd recommend to start out with natural sunlight because it's beautiful and free."
View this post on Instagram
You live with two really talented photographers—what are some useful skills or tips you have picked up from your roommates?
"I've learnt so much from them, from basic lighting to styling and editing. Raisa (@raisasphotography) specialises in fashion and editorial, so she's taught me how to style my outfits to match my makeup and my go-to tricks are either keeping them monochrome or layered!
"Daniel (@danieladamsphotography) specialises in conceptual and abstract art, so I've been influenced to experiment with props; to use them in ways they're not typically used and not to be afraid of people not understanding my art and just express my creativity."
View this post on Instagram
What apps/programmes do you use to edit your videos?
"I use iMovie to edit my process videos and Pomelo app to add filters or adjust the colours. Whenever I feel like adding supers or GIFs, I'll use either VideoLeap or CapCut. As for TikTok transitions, it's just easier to use the app itself."
What do you do when you're not doing makeup—is content creation your full-time job? If not, is that the goal?
"I have a day job to pay my bills and makeup is more of a side thing. Even when I do earn from content creating, I'd do it more for passion because anything that involves money would involve expectations, and that's something I'd prefer to not mix too much with my passion. And, until my profile shows some solid potential of being profitable enough to sustain my commitments, I don't plan to make content creating my full-time job."
View this post on Instagram
Find more beauty insiders here.
| | |
| --- | --- |
| SHARE THE STORY | |
| Explore More | |