Discovering the Les Absolus D'Annick Goutal collection feels very much like traversing a mystical olfactory universe laced with Oriental fantasies, aphrodisiac tales and relationship twists between perfumers and raw materials to create the house's most emotional and sensual collection yet.
We caught up with Pascal Pichon, Annick Goutal's Regional Director for an insider's version of the story behind the fragrance collection, which sets a whole new benchmark for the AG House.
Tell us a little about the unique focus of this collection.
"These three olfactory tales were inspired by the authentic relationship Cammile Goutal and Isabelle Doyen – the perfumers of the House – have with some of the most exceptional raw ingredients. They've identified Amber, Vanilla and Oud for this collection, and it was about bringing their individual experiences and emotions with these ingredients and translating them into a collection that pays homage to the art of perfumery."
What is the story behind its name, Les Absolus?
"The name translates into the desire to focus on the essences – on the true essence of an olfactory creation that tells a story by plunging us into the authenticity of these ingredients. The first one is about the 1001 facets of Oud, the second is about our obsession over Vanilla enveloping the skin and finally, the secret of Amber, conceived by Camille Goutal and Isabelley Doyen as an ambivalent Ambre that is delicate and wild."
Can you give us a quick introduction to the olfactory compositions?
Camille and Isabelle enhanced the Oud, Vanilla and Amber into their own interpretation using a combination of other raw materials to create these three absolutes: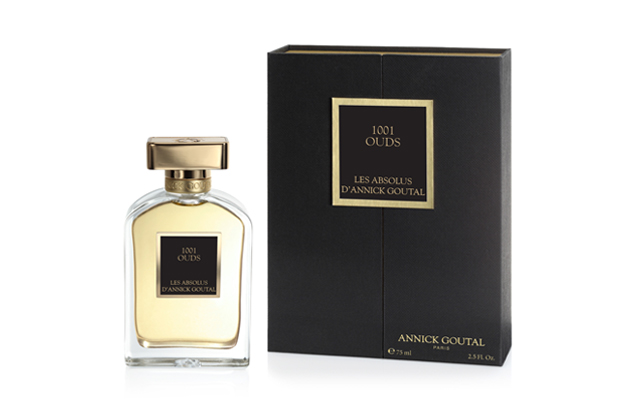 1001 Ouds
Agar Wood, the rose for its mysterious facet, the gaiac wood and a hint of birch and pepper to add character to this sensual yet sophisticated scent.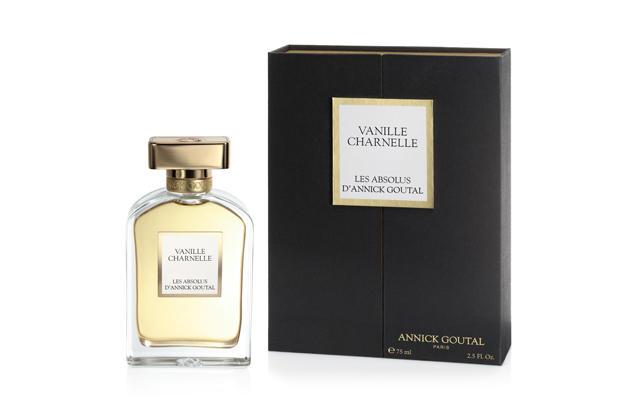 Vanille Charnelle
Vanilla, a touch of pepper for a spicy facet, ylang ylang for a feminine touch and vetiver to contrast the vanilla. Finally, the heat of tonka bean and white musk.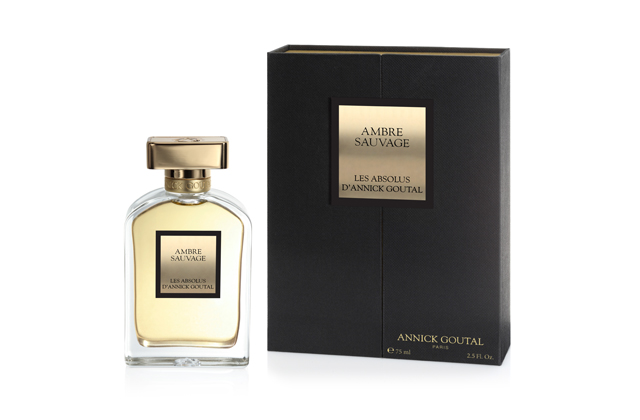 Ambre Sauvage
Amber, the finesse of iris and vanilla, and the patchouli for a sensual and enchanting finish.
A new bottle was designed exclusively for this collection – tell us more.
"Les Absolus writes a new chapter for the Annick Goutal House and it's this specificity and rarity of these three absolutes that reaffirms the House's avant-garde character. To dress these monumental scents, an elegant bottle with a metal medal for each is created to mark its timeless and modern elegance."
What are some interesting story snippets behind each of the three absolutes?
1001 Ouds
This draws inspiration from how Annick Goutal was intrigued by the Arabian princess, who was said to visit Rue de Castiglione asking for Oud. Camille and Isabelle visualised a princess from the One Thousand and One Nights, draped with gold and precious stones when they designed this fragrance.
Vanielle Charnelle
Camille and Isabelle pictured a milky bath of almond milk infused with vanilla beans – a sensual indulgence you'd immerse yourself in, just before meeting a lover. The enveloping Vanilla absolute is likened to the captivating moment when you find yourself in a lover's arms.
Ambre Sauvage
Amber is not an ingredient, but a material that takes shape in our imagination. Here, the perfumers sees the Amber take flight on a flying carpet, setting off on a wild journey of contrasts and enchanting adventure.
Discover the Les Absolus D'Annick Goutal collection, RM950 for each 75ml variation, at all Kensapothecary outlets from the end of September 2015 onwards.
| | |
| --- | --- |
| SHARE THE STORY | |
| Explore More | |