Buro Loves
Laneige's new cushion compact is the first in the world that offers blue light protection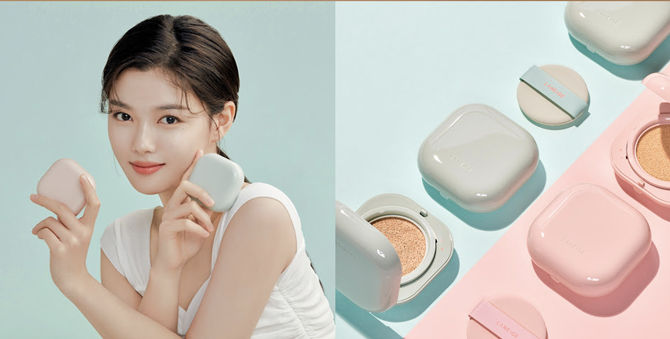 If there's one thing Laneige is renowned for, it's their nifty cushion compacts. First came the BB Cushion in 2012, which sold 14.8 million units globally and won them a whopping 82 international beauty awards. Since then, Laneige has continued to pioneer the market year after year with their exciting lineup of innovative cushion products; and this year is no exception.
You heard that right—Laneige is back with an update. In fact, we'd go as far to say that this is their most exciting endeavour yet. The Laneige NEO Cushion collection features two new cushions, both of which boast seven different shades for you to find your perfect match, as well as groundbreaking new technology that will revolutionise your makeup experience.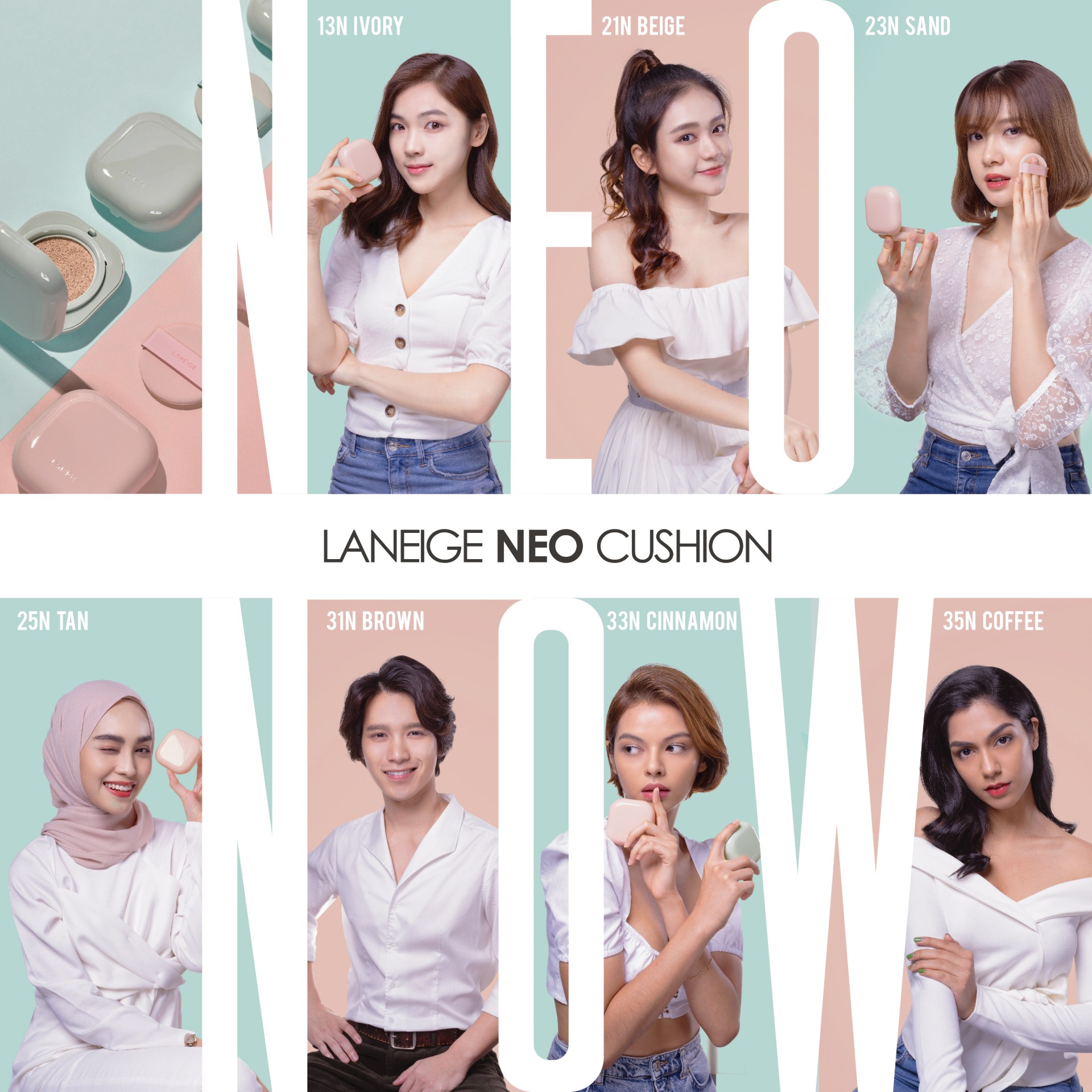 Full coverage has never been more weightless, and with this collection, it now comes in two different finishes: Matte and Glow.
You know the drill—if you're looking for medium to full buildable coverage, a matte finish and all-day sweat-resistant wear, look no further than the NEO Cushion Matte. Thanks to its Humid Defense™ Technology, excess sebum is kept under control so you can enjoy luminous skin for up to 24 hours (even in hot and humid Malaysia!).
Packaged beautifully within a mint green compact, the cushion foundation is weightless, buildable and true to colour. That's right—you don't have to worry about the formula oxidising on you. The Vivid Coverage Technology™ keeps your foundation true and looking freshly applied through its micro-sized cover powders. Say goodbye to pores, imperfections and unevenness, and say hello to your best skin yet.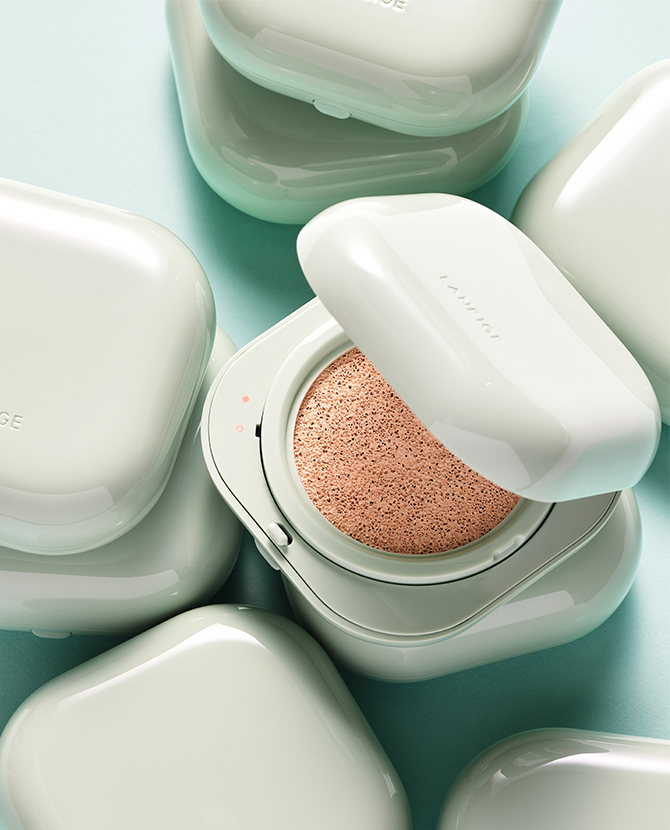 However, if you're a fan of the dewy look, we'd suggest you give the NEO Cushion Glow a try instead. It still boasts the same long-lasting coverage as the Matte, but the product focuses more on hydration and brightening. It achieves this through its Liquid Diamond™ complex, its True Colour Solution™ pigments and its Dewy-Lasting Technology.
So, what does this mean? Well—first up, the Liquid Diamond™ is simply liquefied diamond powder turned into silver pearl liquid, which is what gets you glowing from every angle. The True Colour Solution™ ensures up to 12 hours of true colour wear—no oxidising or skin darkening here.
Finally, the Dewy-Lasting Technology ensures that your hydrated glow lasts all day long. Specifically, it works by ensuring that the moisturising ingredients in the foundation reach the skin before the pigments. Either way, you're left with flawless, dewy skin. Plus, for what it's worth, the beautiful pastel pink compact is easy on the eyes too.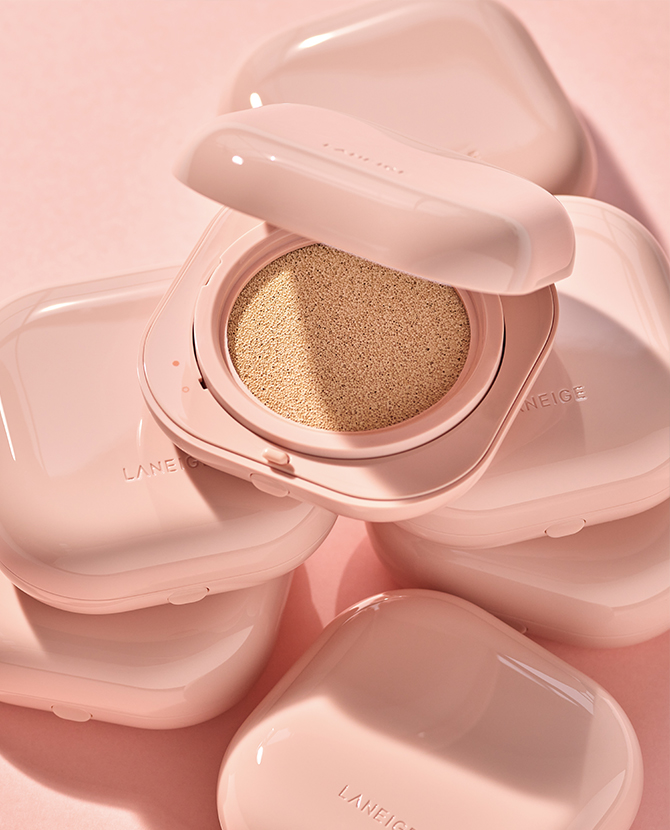 The benefits of the NEO Cushion Collection don't stop there either—the products are certified for blue light filtering, making them the first of their kind. Now, though the effects of blue light filtering haven't been widely established, recent studies have shown that extended exposure to the blue light emitted from these devices can cause damage to the skin. Specifically, it has been proven to cause oxidative stress, premature ageing and hyper-pigmentation.
It may be that our dependence on technology makes it virtually impossible to distance ourselves from the problem—however, instead of suffering the consequences, why not simply dress to protect? The foundations are formulated with Titanium Dioxide, which works to filter the damaging rays and protect the skin effectively.
Product quality aside, the sleek, photo-worthy packaging of the NEO Cushion is an absolute delight from the get-go. The chic, ergonomic and user-friendly design is courtesy of Korean designer Yeongkyu Yoo—from the borderless edges for maximum comfort, to the "One-Touch Spinning Refill" for ultimate convenience, the newest collection marries function and aesthetic perfectly.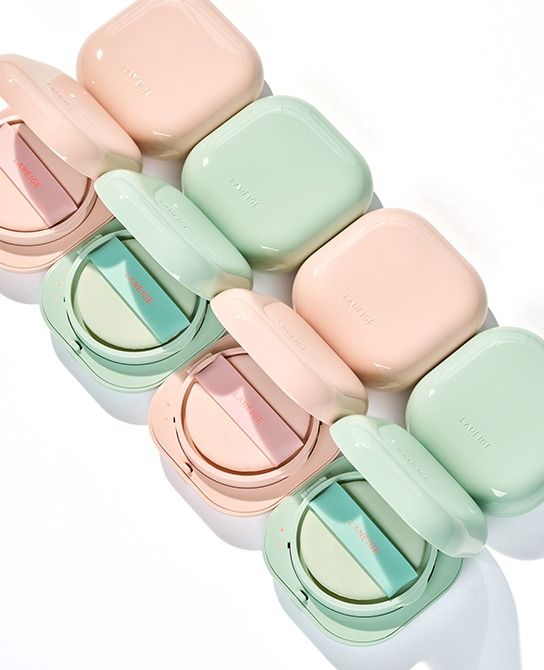 In fact, every piece of this collection has been carefully considered, all the way down to the cushion puff itself. The NEO Cushion Matte comes with a "Micro-Cutting Puff", which features uniformed slits on its surface for a buildable, yet full coverage on skin and seamless application. The NEO Cushion Glow, however, comes with an "Air-Hole Puff"; 40 air holes within the cushion puff ensures that the foundation's formula doesn't lose any of its moisturising goodness in the application process, resulting in a soft, dewy finish.

You can score the NEO Cushion collection now at any Laneige boutiques and beauty counters nationwide, and if you're quick, you may be able to get your mitts on a complimentary gift too. The specialist bag and accessories brand Sometime has collaborated with Laneige to create the special edition Sometime for Laneige Estela Canvas bag.
To get your hands on it, all you have to do is purchase any normal-priced Laneige products worth RM680 & above between now till 15 September 2020 at Laneige Beauty Counters & Boutiques.
The Laneige NEO Cushions are now available in-store nationwide. Find out more about Laneige and the collection here.
| | |
| --- | --- |
| SHARE THE STORY | |
| Explore More | |