Beauty
7 Tips to make your perfumes last longer
Minimal effort, maximum payoff
Image: Maison Margiela REPLICA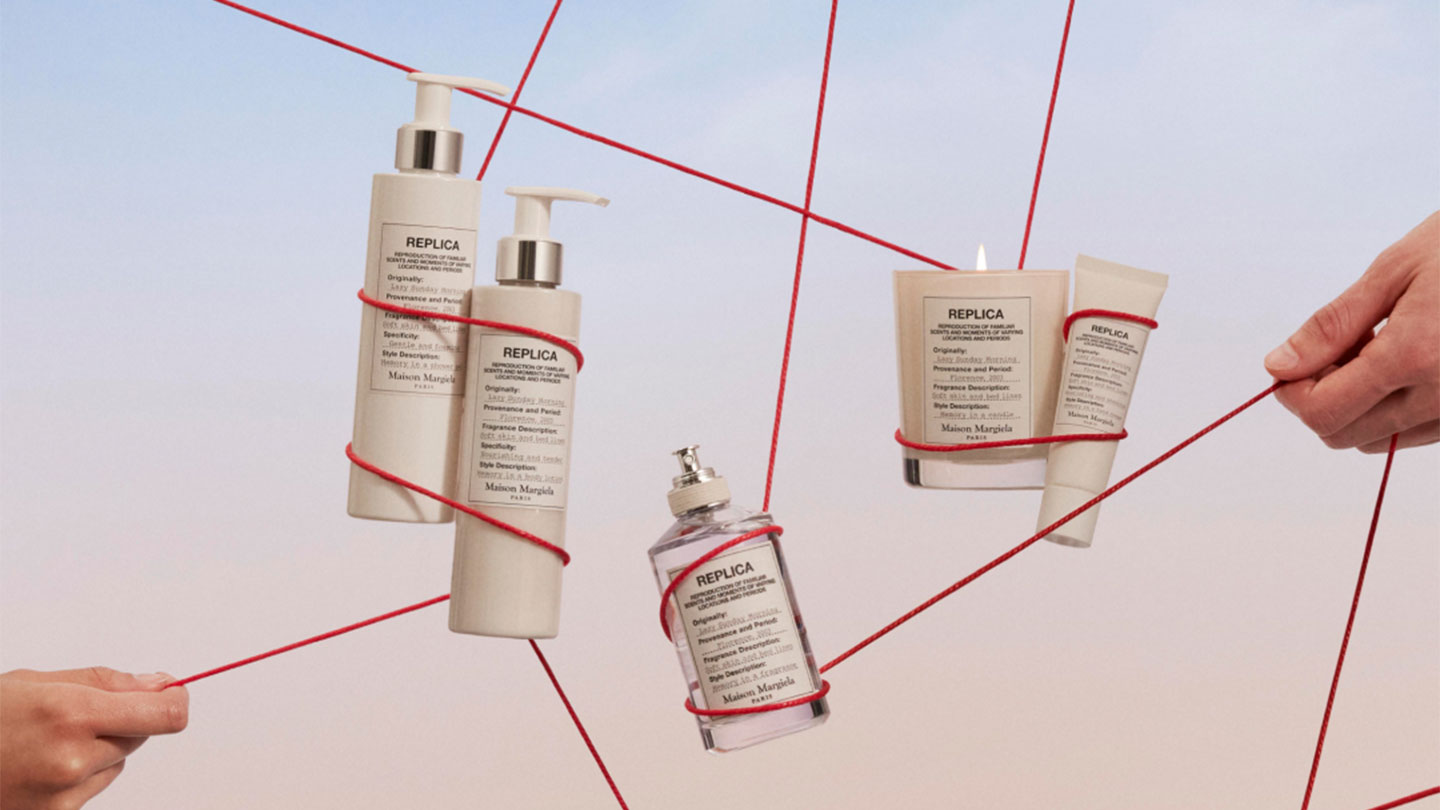 Believe it or not, you could be using your fragrances wrong. If you find that your fragrances tend to wear off too quickly for your wallet to keep up and you're looking for a solution, we're here to help.
From our top tips to layering up on your signature scent to the types of perfumes you should be looking out for, we've rounded up seven of our best tips to make your perfumes last longer. Find them ahead:
TIP #1: USE A SHOWER GEL THAT COMPLIMENTS YOUR SCENT OF CHOICE
When it comes to long-lasting fragrance, layering your scents is key. Your first step in your layering routine starts in the shower—essentially, you'll want to pick a shower gel with a matching scent (or, at least with common notes) to your fragrance of the day. 
TIP #2: MOISTURISE RIGHT AFTER YOUR SHOWER, WHILE YOUR SKIN IS WET 
As Ex Nihilo founder Benoit Verdier told us, moisturised skin is more 'prepared' to be receptive to fragrance, which helps the perfume last longer. You can use an unscented body lotion for this but, ideally, you'll want to opt for a moisturiser that has a complementary scent to your fragrance.
If you tend to shower at night, simply moisturise again in the morning before applying your fragrance. For an extra burst of longevity, apply a layer of petroleum jelly before finishing with your perfume.
TIP #3: OPT FOR AN EAU DE PARFUM, PARFUM INTENSE OR EXTRAIT DE PARFUM
The longevity of a perfume depends on the concentration of perfume oil in its formulation. These particular kinds of fragrances have a higher perfume concentration as compared to an Eau de Cologne, an Eau de Toilette or a body mists and thus last longer on the skin.
TIP #4: SPRAY ON MORE FRAGRANCE
This is kind of a no-brainer, but spraying more perfume on yourself will definitely help the scent to linger for longer. Generally, you'll want to aim for around six spritzes, but this depends on the strength of your fragrance. Heavier scents like ouds typically need less sprays than lighter scents like citrus, so just adjust according to your personal preferences.
TIP #5: FOCUS ON YOUR PULSE POINTS
The pulse points of your body—including the inside of your wrists, your inner elbows, behind your earlobes, and the backs of your knees—tend to emit more heat. This extra warmth helps to naturally diffuse your scent further.
TIP #6: DON'T FORGET TO SCENT YOUR CLOTHES
Fun fact: Fabric tends to hold fragrance for longer, especially if it is made from synthetic textiles. When applying your perfumes, don't forget to direct a few sprays onto your garments—just be careful to patch test as some fragrances can stain clothing. Our best tip is to spray the fragrance in front of you and walk through the mist.
PS: This tip is great for those who love perfumes, but have skin that is more sensitive to fragrance.
TIP #7: REFRESH THE FRAGRANCE THROUGHOUT THE DAY
This may sound obvious, but it's a foolproof way to keep yourself smelling fresh all day long. For those who aren't keen on carrying around their flacon with them on the daily, you could opt for a matching body mist or body cream instead to refresh your fragrance.
Find more beauty tips like this here.
| | |
| --- | --- |
| SHARE THE STORY | |
| Explore More | |