Beauty
How to make your beauty routine more sustainable (and save the bees), according to Guerlain's Chief Sustainability Officer
Buzzing for World Bee Day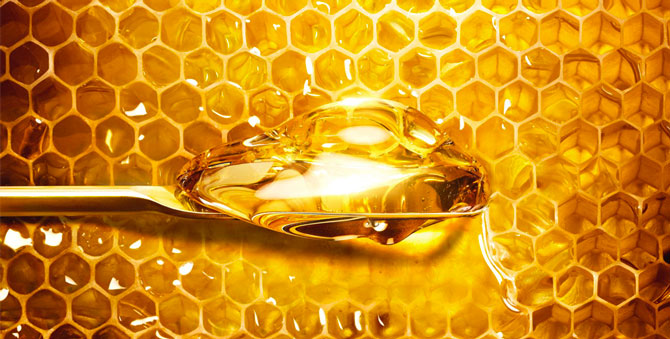 Pencil this into your calendar: World Bee Day is on the 20th of May. If you're unfamiliar with World Bee Day, here's the TL;DR: It's a day dedicated to reminding us all about the importance of these pollinators for human survival.
Put simply, if bees were to cease existing, most fruits, flowers and seeds would go extinct—specifically, 75 per cent of cultivated crops and 90 per cent of wild flowering plants—taking their colours, flavours and smells with them. Further, in addition to pollinating crops to feed our population, bees are crucial in maintaining biodiversity within the environment, which preserves the health of our ecosystems.
Unfortunately, bee populations worldwide have been devastated by cumulative harm caused by humans, such as habitat loss, the use of certain pesticides, monoculture farming and more. Thus, at this point, it's imperative that we, as a society, make some major changes in our operations in order to restore the bee population.
Fortunately, Guerlain's Chief Sustainability Officer, Cécile Lochard, is delving into a few ways that we can contribute to the protection of bees, from adopting a more sustainable beauty routine to educating the next generation through the brand's conservation program. Find out more in our exclusive ahead:
World Bee Day is coming up and Guerlain is running a campaign in honour of the occasion. Could you delve into the significance of the Bee to the house, as well as the importance of the campaign and its message?
"Guerlain's relationship with bees dates back to 1853. Our founder, Pierre-François Pascal Guerlain, dedicated a citrus Eau de Cologne to Empress Eugénie to celebrate her marriage to Napoleon III. Naturally, he named it 'Eau de Cologne Impériale'. He then entrusted glassmakers Pochet du Courval to create a bottle adorned with his majesty's coat of arms, the bees, and a festoon pattern, inspired by the Place Vendôme column. The Empress was so impressed with this gift, that she named Pierre-François-Pascal Guerlain 'Supplier to the Empress', which helped to rapidly spread Guerlain's renowned name throughout Europe's great royal courts. Thus, a legend was born.
"Since then, the bee has been a true source of inspiration for our creations but also a beautiful source of inspiration for our commitment to protecting biodiversity.
"We have developed, throughout the years, meaningful partnerships and actions to protect this prodigious symbol of nature, and today [these partnerships] have given birth to the 'Guerlain for Bees Conversation Programme'—a network of committed allies. And, for the second year in a row, Guerlain is running a massive international campaign of donations for bee protection during World Bee Day, from May 20th to May 22nd.
"Its goal remains the same: To gather €1 million within three days to strengthen its 'Guerlain for Bees Conservation Programme'. During these three days, 20 per cent of sales will be donated to the Programme, including sales of the limited-edition Huile-en-Eau Abeille Royale, which has been dressed up for the occasion by Tomáš Libertíny, and on social media €20 will be donated for every repost of the visual created by Tomáš Libertíny including the hashtags #GuerlainForBees and #WorldBeeDay."
What are some of the most rewarding experiences or achievements you've had through your work as Guerlain's Chief Sustainability Officer, Biodiversity Programs and Sustainable Communications Manager, and Director of Sustainable Development and Communications?
"At Guerlain, we have stayed loyal to our core values whilst constantly evolving in terms of sustainability requirements and actions. As a result of our 15-year track record, we have proudly managed to work sustainability from the formula of our products to their end-of-life, from sustainable sourcing to eco-design and transparency.
Guerlain continues to evolve regarding sustainability actions and requirements to this day and this is key to turning our sustainability plan into concrete goals to achieve, run by the whole team. Here are the most impactful measures that we've implemented and our objectives:
Target a minimum of 90 per cent naturally derived ingredients for cosmetic innovations. Starting 2021, 100 per cent of Guerlain's skincare innovations have been formulated with a minimum of 90 per cent naturally derived ingredients
40 iconic ingredients to be certified by UEBT by 2026
Being carbon-neutral by 2030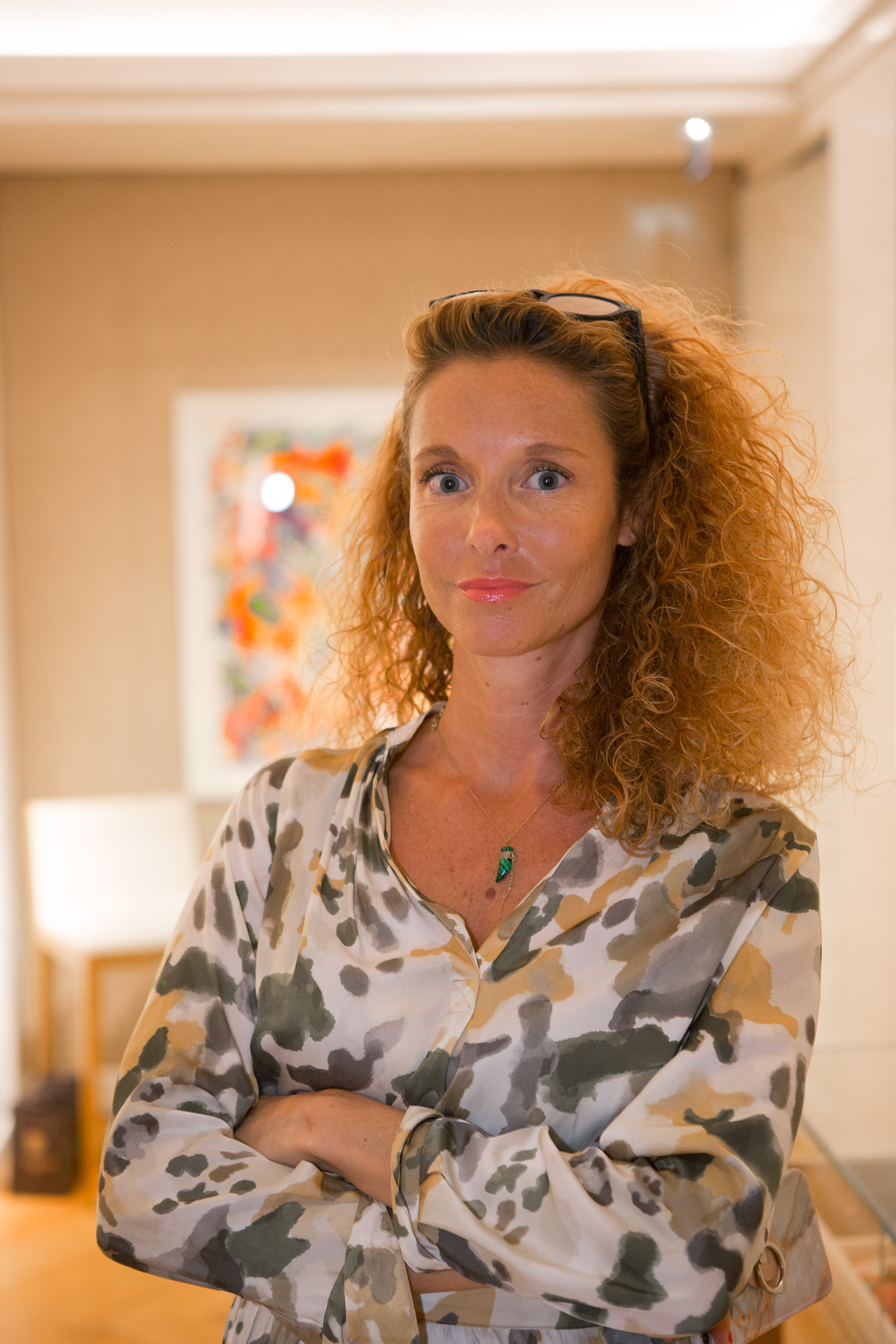 What are a few steps individuals can take to make their beauty routines more sustainable?
"Nowadays, consumers are considering the environmental impact of their purchases, so we use more and more reusable, biodegradable, and sustainable products. It is a way of life that we must adopt little by little, and each at our own pace.
"In my opinion, there are three components to improving our routines in a more conscientious way, such as:
The goal of naturalness, which consists in favouring natural and organic compositions
The use of refillable packs to limit the proliferation of waste.
Using packaging made of recycled and lightweight materials guarantees a virtuous circle of production and consumption. For example, at Guerlain, we can affirm that the new Aqua Allegoria collection respects all these dimensions, both the healthy and natural composition with, for example, the use of beet alcohol and the availability of perfume refills and the use of recycled glass for the creation of bottles."
What does "sustainably-sourced materials" mean? What makes them so sustainable and how can consumers ensure that they're buying ethically?
"The companies that plant, collect, or buy ingredients from biodiversity must themselves be respectful of the environment and local populations. This is what the UEBT (Union for Ethical BioTrade)—of which we have been a partner since 2021—terms 'sourcing with respect'.
"Guerlain has set objectives to improve its sourcing in line with the UEBT standard, both from an ethical standpoint and in terms of respect for biodiversity. The goal is to certify 40 of our supply chains by 2026. The demanding UEBT standard requires seven dimensions to be met:
Conservation of biodiversity.
Sustainable use of biodiversity.
Fair and equitable sharing of benefits from the use of biodiversity.
Socio-economic sustainability (production, financial and market management).
Compliance with national and international laws.
Compliance with national and international laws.
Respect for the rights of stakeholders involved in BioCommerce activities.
Clarity on land tenure and on the right to exploit and access natural resources."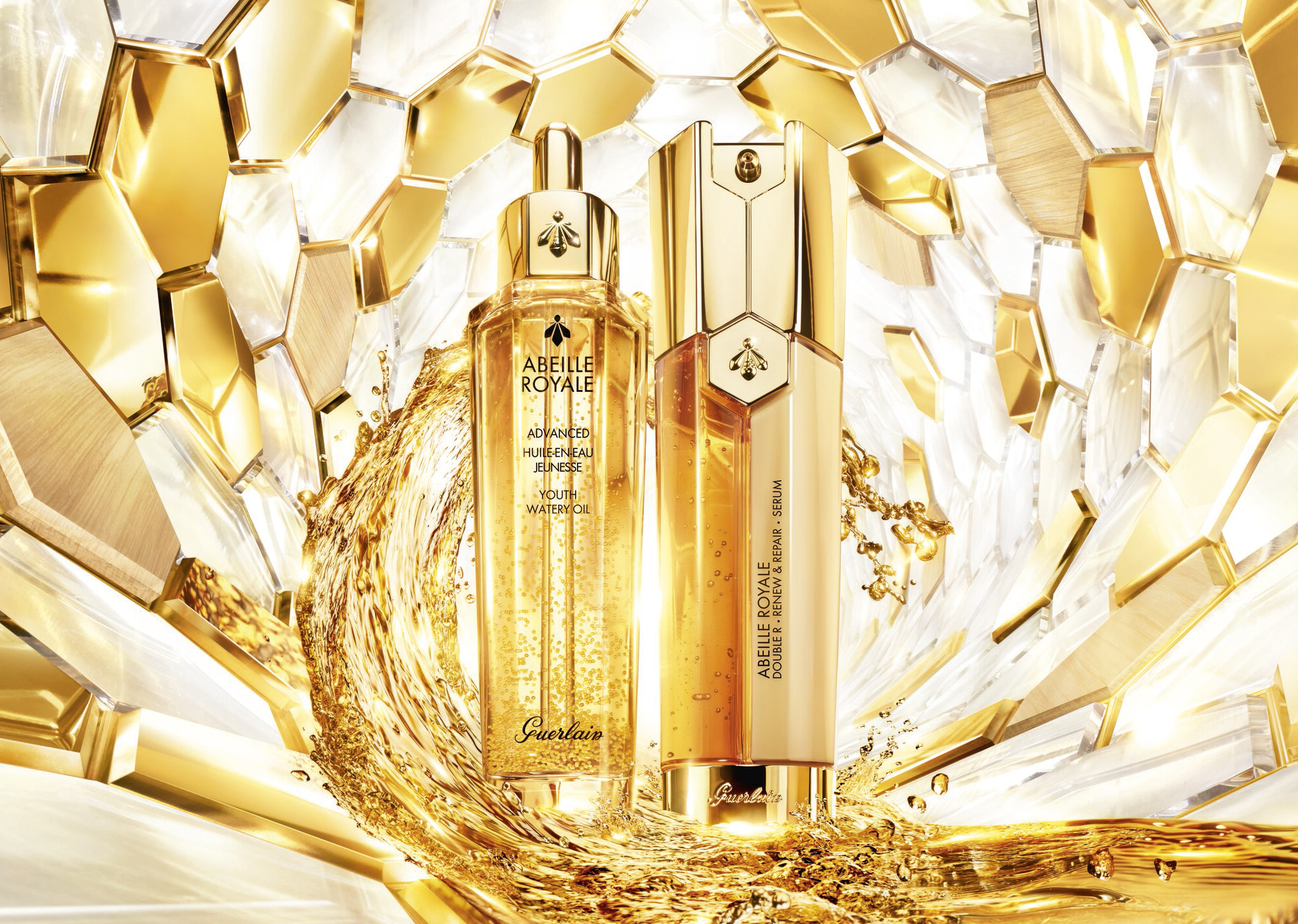 How has the Guerlain for Bees Conservation Programme developed in the last few years? What are some of the most exciting milestones you've achieved?
"The 'Guerlain for Bees Conservation Program' includes meaningful partnerships and initiatives dedicated to bee preservation, aligned with Guerlain, throughout the past decade:
Sustainability sponsorship with the Brittany Black Bee Conservatory Association based on the island of Ouessant.
Partnership with the French Observatory of Apidology (OFA) devoted to developing European beehive stocks and promoting the beekeeping profession.
Alongside the OFA, creation of the Bee School, an awareness-building programme to teach young children about bee protection.
Launch of Women for Bees in partnership with UNESCO, which aims to train women beekeepers and create new beekeeping operations across the globe.
Sponsorship with the GoodPlanet Foundation, an NGO created by Yann Arthus-Bertrand, for raising young people's awareness of bee conservation issues.
Support for the ELYX Foundation, an association that works to promote UN sustainable development goals, co-created by artist Yacine Aït Kaci, He also created BEEZ, the Bee School emblem.
Three-year sponsorship with the French Committee of the International Union for Conservation of Nature.
Three-year sponsorship with the French National Museum of Natural History.
Partnership with the Shan Shui Conservation Center NGO, in collaboration with the Chinese National Department of Education."
What is "Conscious Luxury" and why is it important to you?
"I had the chance to embrace an early career in sustainability 20 years ago while now sustainability careers are becoming more prevalent than ever. Being raised in an environmentally-conscious French family, I've been a passionate advocate of nature and animal rights since I was a child, and I do believe that it was the true catalyst for me to choose meaningful jobs as I start working.
"Recently, the luxury industry has decided to act in response to the climate emergency by proposing innovative—but above all—sustainable solutions in search of more and more authenticity and simplicity. These approaches try to meet the needs of consumers and the planet. They are attentive to new emerging issues.
"My point of view is that luxury players must reconcile two requirements: that of creation and innovation—without which nothing is possible in this sector—and that of the preservation of the natural, cultural and social environment. This is defined as 'conscious luxury'.
"As our clients are more and more conscious, our historic commitment to sustainability across our value chains enables us to connect with them and deepen their loyalty as well as our brand appeal. Additionally, we consider that investing, acting, and committing to CSR and nature preservation is not a constraint but an amazing spur for innovation, a lynchpin for creativity and for desirability as our commitment enhances our ability to connect with clients, strengthens their loyalty and reinforces the brand's appeal. Between pacts and projects, charters of good conduct and official declarations, it is showing a growing responsibility in the face of the scale of the ecological challenges."
How has the beauty industry as a whole impacted the environment, for better or for worse? What would you change about the industry?
"The cosmetics sector is basically an industry that impacts the environment during its production. Nevertheless, for several years, the perception of the cosmetics sector on this subject is evolving positively following increased global awareness. Now, we must be attentive to the new expectations of consumers and be an actor in the ecological transition.
"At Guerlain, we have placed its conservation at the heart of our actions. Commitments are motivated by the duty to act and to transmit our heritage to future generations. This includes preserving biodiversity by giving back to nature what it offers us through sustainable channels for our iconic ingredients, as well as the 'Guerlain for Bees Conservation Programme'. It also means reducing our footprint by protecting the living world that depends on it, aiming for carbon neutrality by 2030.
"We can see how deep changes are accelerating—with a thirst for meaning, purpose, empathy, care, respect, naturality. I enjoy working for a House that is so perfectly mixing the craftsmanship and nature that is deeply enrooted in its DNA. We are committed to ensuring that our products and the way they are produced have a positive impact on our entire ecosystem and the regions in which we operate, and that our House actively contributes to a better future."
This interview has been edited for clarity. Find more beauty insiders like this here.
| | |
| --- | --- |
| SHARE THE STORY | |
| Explore More | |