Beauty
How to get visibly brighter and clearer skin without relying on a 12-step skincare routine, as told by a pro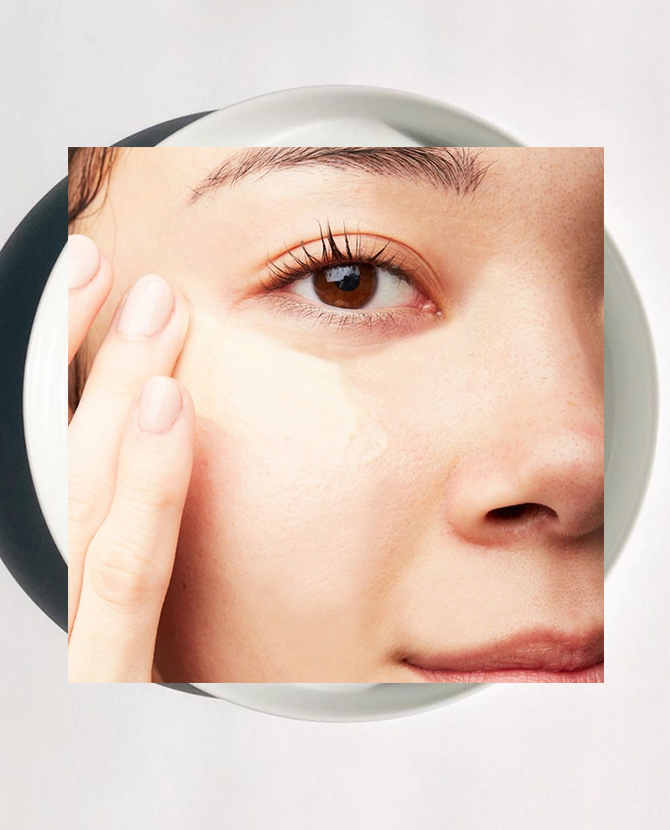 You've tried a bunch of acids, pore refining "miracle" workers, brightening masks and the like—but to find that your skin isn't giving you the kind of life you're expecting. We feel you. There's nothing more harrowing than trying on heaps of skincare products but only to get ultra-sensitive skin in return, and what's worse—occasional flare-ups in the form of acne and redness.
Here's a thought: why not get one product that is packed with specific actives targeted to treat your skin concerns, rather than lining up your skincare routine with more products that you can count on both hands?
Dr Dennis Gross Skincare has just the solution in the form of its new Alpha Beta Pore Perfecting & Refining Serum. The brand's founder and dermatologic surgeon Dennis Gross shares more about how this newbie can give you visible results along with addressing a few myths behind chemical peels:
What are some of the myths and misconceptions of chemical peels that you'd like to address?
"The biggest myth I'd like to address is that chemical peels injure skin and have to be harsh and cause redness to be effective. This misconception is left over from when chemical peels first came to the market. At the time, dermatologists were using harsh mono-acid peels that left the skin red and raw and required a lot of downtime.
"I combined lower concentrations of different acids to deliver serious results without ever harming the skin or requiring downtime. With my background in skin cancer research, I firmly believe you should never harm the skin in hopes of making it better.
"Another specific part of this myth is that high concentrations of acids are better and more effective, but they actually throw your skin off balance.
"Another myth is that you can't use a chemical peel in the morning because it will make your skin too sensitive during the day. You should be wearing your SPF as always but using a chemical peel in the morning is completely fine.
"Finally, a product is not a peel if it is only one step. There is no such thing a one-step peel. You need the first step to deliver the acids and the second step to neutralize them for the product to be a true peel."
What tips do you have for those who have had history of acne and scarring, and want to score glowing, smooth skin?
"Using a product that offers gentle chemical exfoliation is ideal for treating acne scars. The Alpha Beta Daily Peel has a blend of alpha and beta hydroxy acids that exfoliate dead, darkened scar skin cells while kickstarting your body's natural production of collagen. The peels also attribute to an immediate glow because they shed the layer of dead, dull skin sitting on the surface. Collagen stimulation also helps scar that are depressed to become smooth because sometimes acne is so aggressive it has destroyed collagen fibres."
What inspired the creation of the new Pore Perfecting & Refining Serum?
"I knew a better product was possible because other products just focused on one reason for pores to form—most commonly the congestion at the surface, which is why salicylic acid to this day is primarily the only ingredient found in products that aim to reduce pores.
"The story is much more complicated. As a dermatologist, I knew there were really seven different reasons so I created the product with an ingredient for each of those problems. A pore is just an opening for an oil gland that lies deep in the skin. Large pores occur for different reasons in different people, and most often any one person has large pores for multiple reasons.
"In the Alpha Beta Pore Perfecting & Refining Serum, the pore-perfecting complex has farnesol, adipic acid, agarikon mushroom, and prickly pear which dissolve waxy buildup within the pore walls, flushes away impurities and provides detoxifying properties to reduce and prevent future blackheads. Alpha and beta hydroxy acids speed cellular turnover and help reduce future blockage."
Is the Pore Perfecting & Refining Serum suitable for those with problematic skin?
"Absolutely—all acne starts with a clogged pores. Pores are clogged for seven different reasons, which are addressed by different ingredients in the Alpha Beta Pore Perfecting & Refining Serum, as mentioned above."
What are some must-have Dr. Dennis Gross products you'd recommend to:
A) Someone who's new to the brand:
The first product I always recommend is the Alpha Beta Daily Peels—they come in three types (Ultra Gentle, Universal, Extra Strength) to suit all skin types. If you have oily skin and any complexion problems, choose the Extra Strength. If you have sensitive skin or had not been using peels in the past and want to start slow, go with the Ultra Gentle formula. Everyone else should go with Universal.
"Using a cocktail of alpha and beta hydroxy acids at low concentrations is ideal because it allows you to target multiple concerns more effectively and without irritating skin.
"Step one exfoliates the skin, while step two neutralises the alpha and beta hydroxy acids in that first step; and delivers powerful anti-aging ingredients to firm fine lines and wrinkles, texture and dark spots, among other benefits. These anti-ageing ingredients can penetrate deeper into the skin after the exfoliation in step one, and all of your products will be more effective when used after the peels."
B) Those with oily combo skin and reside in a hot and humid climate like Malaysia:
"For combination skin, I'd also recommend the Alpha Beta Daily Peels—a non-irritating, chemical exfoliant with alpha and beta hydroxy acids is ideal to shed dead skin. The Alpha Beta Exfoliating Moisturiser is oil-free and ideal for all over the face, and you can layer the Hyaluronic Marine Hydration Booster over dry areas.
"For oilier and acne-prone skin, it's important to look for oil-free products. I'd recommend the Hyaluronic Marine Oil-Free Moisture Cushion, Alpha Beta Pore Perfecting Cleansing Gel and Clarifying Colloidal Sulfur Mask."
What sets Dr Dennis Gross Skincare apart from other brands on the market?
"I combine my background as a skin cancer researcher and my clinical expertise with a scientific understanding of skin—it is a unique approach not found in other brands. My New York City dermatology practice serves as a living lab to develop products and learn how to formulate for all skin types.
"All of our products are made with pharmaceutical-grade ingredients and undergo clinical testing so you know they're really going to work. My focus is always on skin health and all of the products in the skincare line are inspired by my patients' needs and concerns and the issues I'm seeing in them. There really aren't other clinical skincare brands in the market that are led by practicing dermatologists."
Dr Dennis Gross Skincare is available on Sephora.
| | |
| --- | --- |
| SHARE THE STORY | |
| Explore More | |