In comparison to any other material, silicone reigns supreme in the beauty (and personal) tool department. For starters, its non-porous surface makes it almost impossible for bacteria to grow, meaning that it is the most hygienic choice for your skin by far.
Further, it is also extremely gentle on the skin, and can often be manipulated to mimic skin-like textures; a way to get the feel and efficacy of a professional facial without the cost.
READ: The best (and latest) facials to try now in the Klang Valley
Finally, silicones are better for our environment than plastics—it lasts longer (and is thus replaced less frequently), it does not leech toxic materials into the environment and it degrades back into harmless raw materials.
READ: The truth behind clean beauty: Why marketing does not equal fact
That said, like anything in your beauty arsenal, you'll need to treat them well to keep them in tip-top shape—and that includes giving them a thorough clean every once in a while. Fortunately, for the lazier ones among us, silicone is fairly low maintenance, so a clean once every one to two weeks will suffice.
READ: How to ethically declutter your space
Ahead, we've rounded up our best tips for cleaning silicone tools, as well as the biggest do's and don'ts: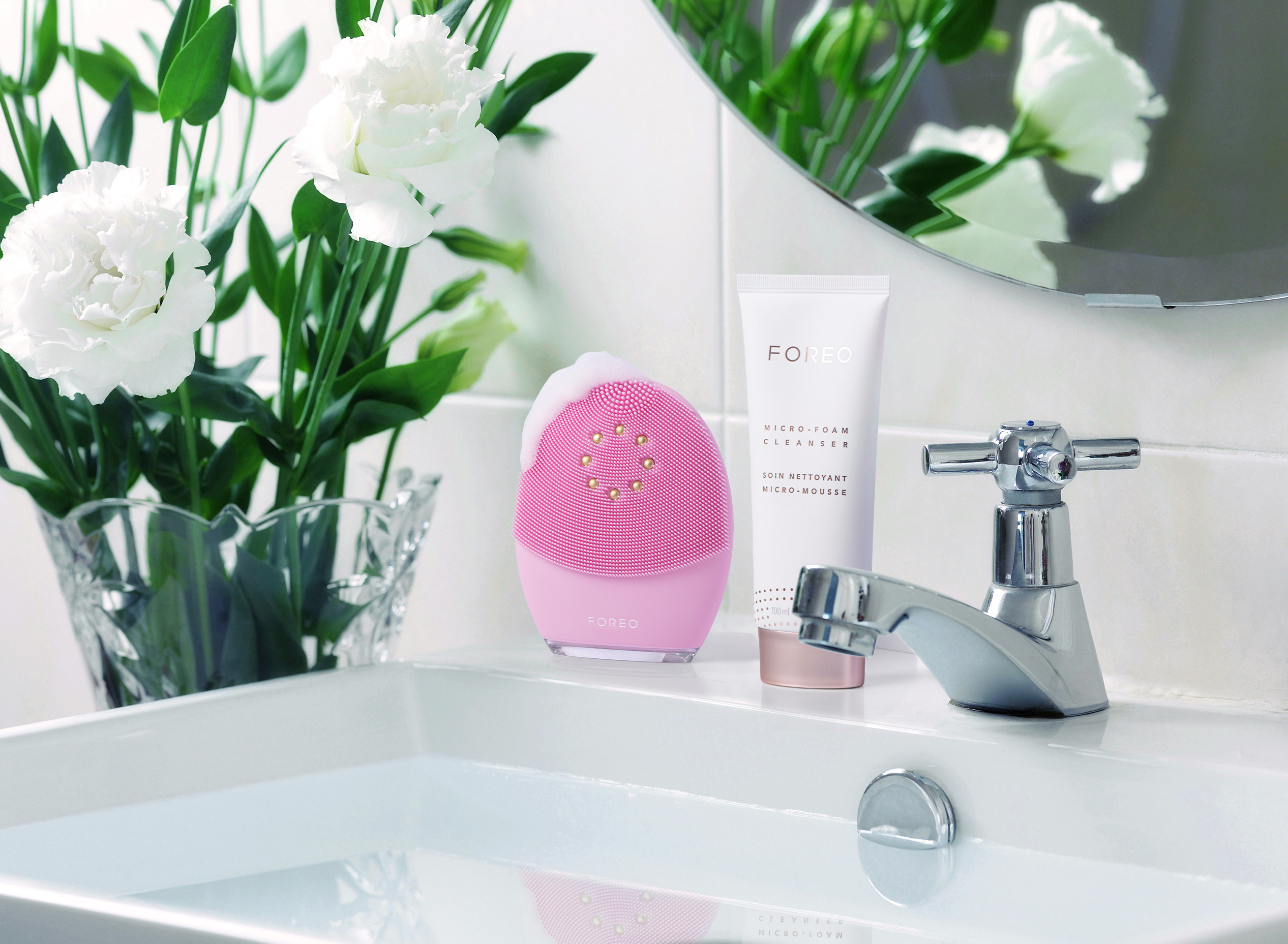 Clean your tools regularly
You may be wondering why you need to give your Foreo Luna 3 Plus a deep clean every so often (it cleans you, right?). Well, while silicone is hydrophobic and antimicrobial, it's not completely immune to grub and bacteria. In short, your devices still need to be cleaned to stave off breakout-causing bacteria and keep them in peak performance.
When it comes to facial cleansing brushes or masking devices you'll want to clean them once every one to two weeks, depending on how often you use them.
NOTE: In the case of intimate toys, however, you'll want to wash them after every use.
Use the right tools
Fortunately, the cleaning process is a rather straightforward one—when it comes to deep cleaning, all you really have to do is give your silicone beauty tools a wash with unscented soap and warm water, rinse thoroughly, and leave to dry completely.
Of course, any soap will do, but to keep your tools in mint condition, we recommend using a cleaning solvent specifically geared towards silicone tools, like the Foreo Silicone Cleaning Spray.
NOTE: In the case of silicone toys, give them a wash with antibacterial soap and dry thoroughly with a lint-free towel.
The don'ts of washing your devices:
Don't use oil-based cleansers with your silicone This will absolutely ruin your devices as oils can degrade silicone
Don't use clay-based or exfoliating cleansers with your silicone Physical exfoliants and clay can damage the bristles on your silicone beauty tools
Don't use alcohol to clean your silicone tools Alcohol and acetone can also damage silicone
Figure out how waterproof your devices are
While most silicone beauty tools are fully waterproof, it's always best to err on the side of caution and double-check before you dunk them into a basin of suds—the last thing you'll want to do is short out the battery and spoil your device! Further, drying your devices fully before using them again is key to preventing bacterial growth (and keeping any electronics happy!).
In any case, cleaning your silicone devices takes little to no effort, so there's no reason to postpone your next deep clean! In fact, why stop at just your silicone tools? For our guide to cleaning every tool in your vanity, click here.
Find more beauty guides like this here.
| | |
| --- | --- |
| SHARE THE STORY | |
| Explore More | |