Beauty
Do you know where the honey in your skincare products are from? Here's why it matters to your skin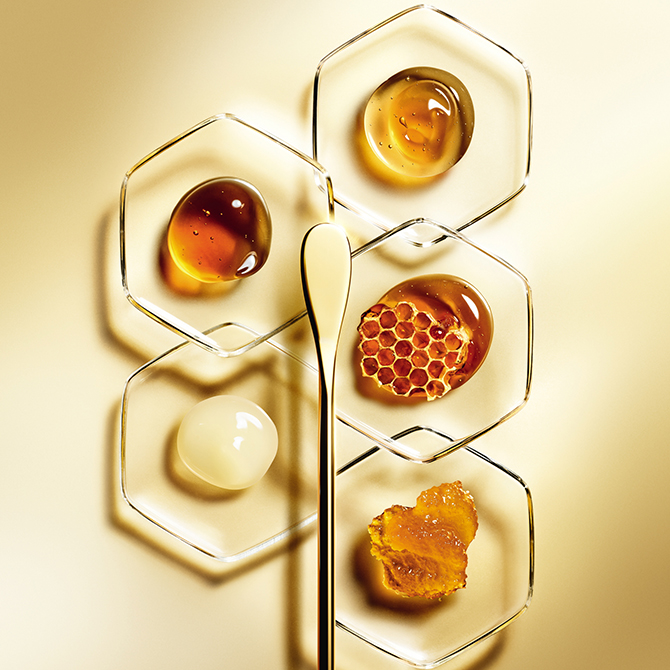 Skincare products containing honey—and other bee products such as royal jelly—are a popular choice among beauty enthusiasts for good reasons. Honey balances the skin's microbiome, aka the ecosystem of bacteria on the skin's surface that keeps it strong and healthy. It also speeds up cellular healing, reduces inflammation, and exfoliates.
That said, not all honey is made the same, as bees are not homogenous. Technological advances such as AI and breakthroughs in medical imaging have revealed new information on how honey from different bee species (and the environment they're in) influence skin repair.
A brand that has invested significantly into science-bee research is Guerlain. In the 10 years since the introduction of its first honey-infused range, Abeille Royale, it's established a Beelab to study the link between bee products and skin repair.
How to achieve (and maintain) youthful skin with honey
Interestingly, Guerlain's researchers have found that skin repairs itself five times faster with the presence of nerve endings in the epidermis. However, nerve connections weaken with factors such as age, stress and sun exposure—this is known as neuro-ageing. Thus, formulating skincare products to boost the connections between skin and neuronal cells will help to speed up skin healing.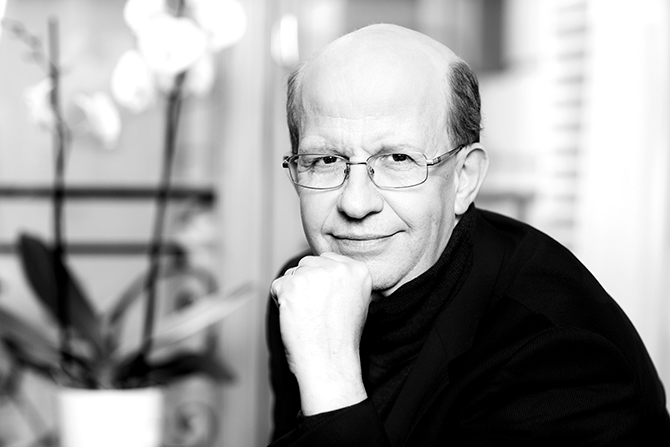 Frédéric Bonté, Guerlain's director of research, shares that honey from different bees—from different parts of Europe—contain different skin rejuvenating properties:
France: Ouessant honey stimulates the restoration of nerve supply (reinnervation) by promoting neuritic growth.
Italy: Corsican honey targets neuro-inflammation.
Greece: Ikaria honey stabilises the neuronal network.
Finland: Åland honey stimulates the energy supply to the skin cells.
Royal jelly stimulates recolonisation by encouraging the propagation of young, more active and reactive cells.
"Combining them allows for complementary diversity in unique molecules, polyphenols, amino acids, vitamins, and trace elements for an optimized skin repair action," says Bonté. This is precisely what Guerlian has done through their Dynamic Black Bee Repair technology, which is the foundation of the new Advanced Youth Watery Oil.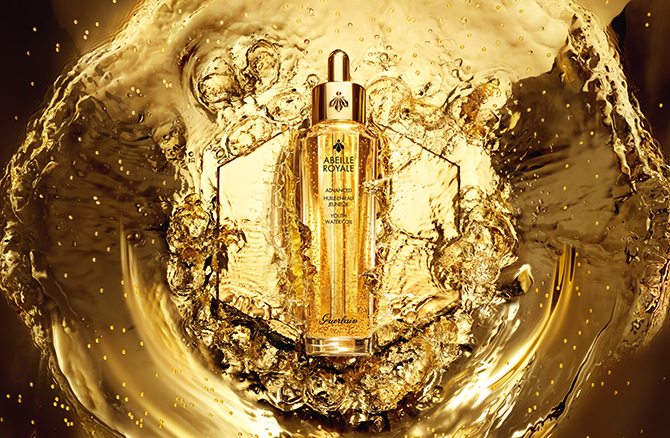 According to Bonté, tests from Guerlain's Beelab shows that Ikaria honey can increase stimulation of nerve cell connections by 49 per cent. The combination of four different types of honey, plus the addition of royal jelly, in the Dynamic Black Bee Repair formulation increases the speed of epidermis reformation by more than 71 per cent in nine days; skin repair is nine times faster than the unaided healing process; and skin is 125 per cent more moisturised after six hours of application.
(The Abeille Royale Advanced Youth Watery Oil will be available from Guerlain at Sogo, Parkson, Isetan and in-store at Sephora Fahrenheit 88 once they're able to open again.)
READ: What does Team BURO's morning beauty routine look like?
What causes variations in honey from different places?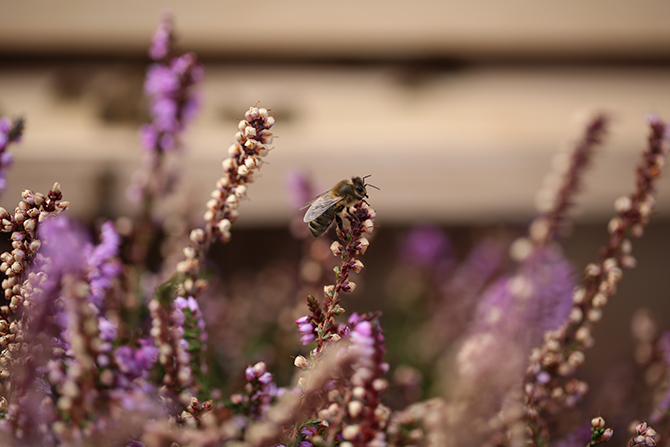 "All types of honey are different in terms of composition and only a few have interesting biological properties," explains Bonté, "it is a noble product depending on nature and weather conditions." As honey is naturally derived, its properties depend on many factors including bee genetics, ecosystem, and climate. For this reason, the know-how of beekeepers—and traceability—is fundamental to ensuring a honey's quality and identity.
"For example, our exclusive honey from Ouessant (an island in France) is produced by an endemic French bee, the black bee. The production takes place in apiaries placed in two very particular places of the island. The saline atmosphere that bathes the different flowers around the hives, in a place free of pesticides and fungicides, makes it a pure and biologically clean honey. Furthermore, there is no intensive cultivation on the island. The bees will only forage at very specific times depending on the air temperature, humidity, winds, and when the local flora bloom, which is affected by weather conditions," says Bonté.
Will using honey-infused skincare threaten the survival of bees?
These days, with increased awareness of how our actions affect nature's checks and balances, comes a great responsibility to make better choices. As essential pollinators, bees ensure the reproduction of plants and crops. In January this year, a study by Argentinian researchers found that the number of reported bee species has dropped 25 per cent from the 1990s.
Thus, it's important to ensure the honey in your skincare is produced through sustainable beekeeping methods that do not jeopardize the bee population and surrounding environment. Below, Florian Kirchner from the International Union for the Conservation of Nature discusses the importance of protecting bees:
View this post on Instagram
What else can we do to encourage our skin to repair itself from within?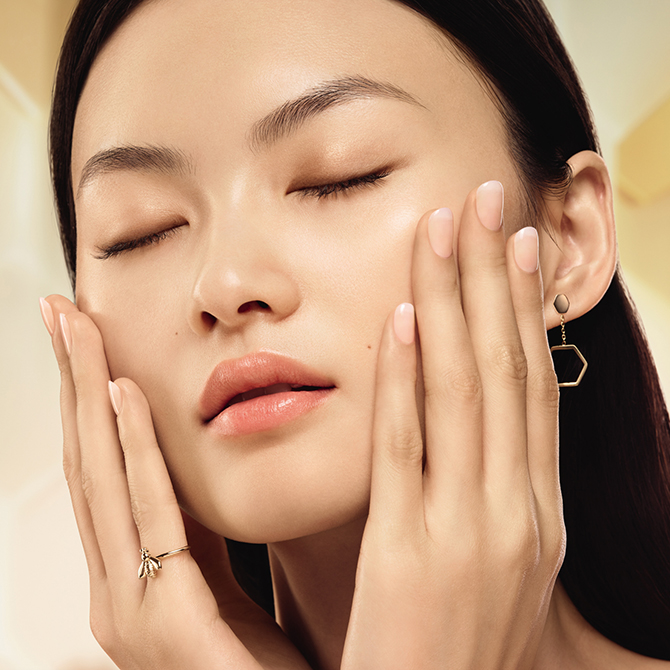 Bonté has this advice to share, from his years of research into repairing micro-tears in the skin and micro-lesions that appear with age: "Protect your skin and avoid both direct stresses (pollution, sun, chemical products) and indirect stresses due to alcohol or smoke. You can also have facial massages to release neuromediators (a crucial component of the skin immune system) and to promote well-being."
READ: How to layer and order your day and night skincare routine
| | |
| --- | --- |
| SHARE THE STORY | |
| Explore More | |