Beauty
Hermès' exclusive perfume creator Christine Nagel on the the brand's new fragrance, Un Jardin à Cythère
Scent savvy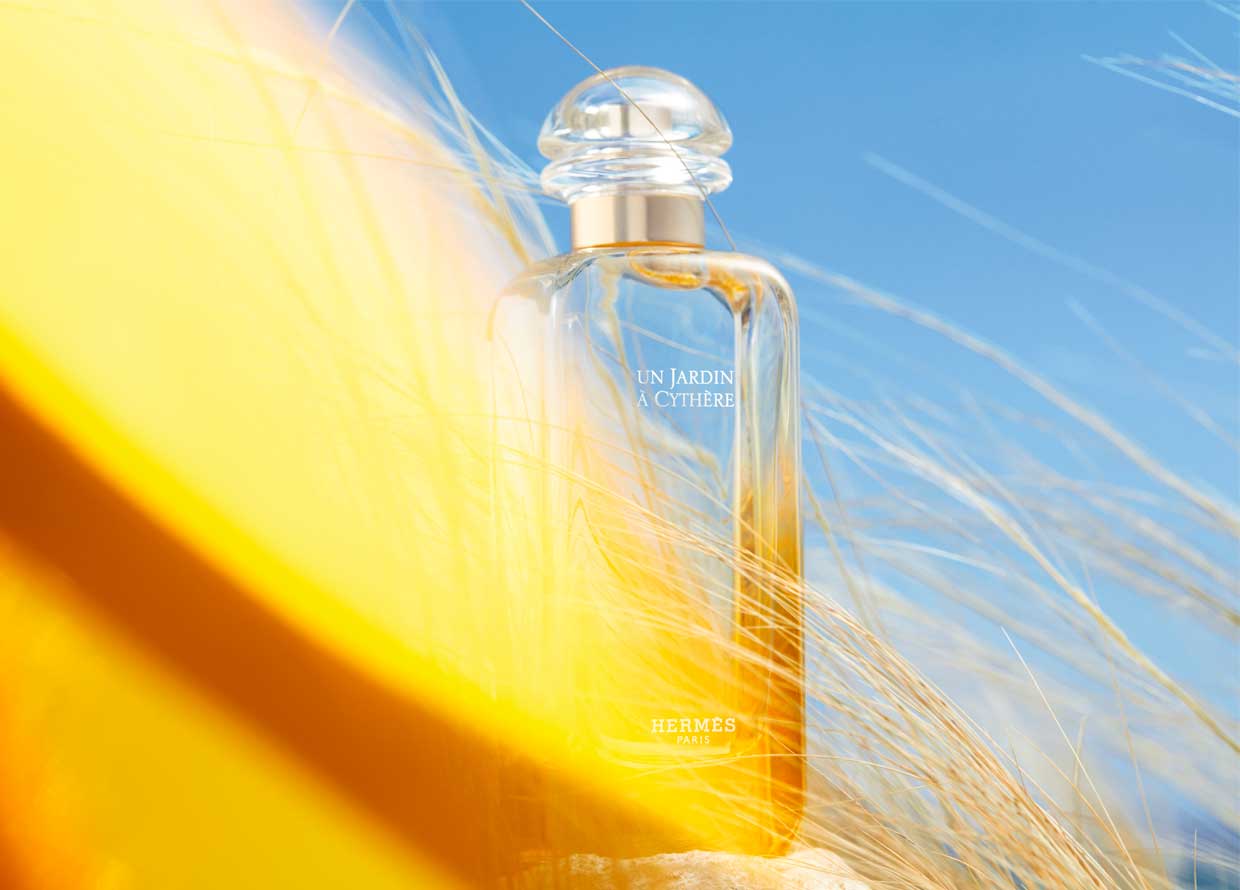 What happens when science and perfumery collide? Organic chemist-turned-perfume creator Christine Nagel delves into the art and science behind your new favourite fragrance.
The art of creating a fragrance goes beyond picking a few pretty notes to blend together—it's about evoking an image in someone's head; a feeling or memory that whisks them away. It's finding contrast in familiar notes that paint a picture for the person wearing said fragrance. And, of course, it's about the science that goes into the art of creating perfumes. At least, that's the beauty of perfumery to us, and no one understands that better than Hermès' Exclusive Perfume Creator Christine Nagel.
We spoke with the perfumer to get an insider's look at the creative process behind the new Hermès Un Jardin à Cythère fragrance, her scientific approach to perfumery, and her future in the industry. Read the full exclusive below: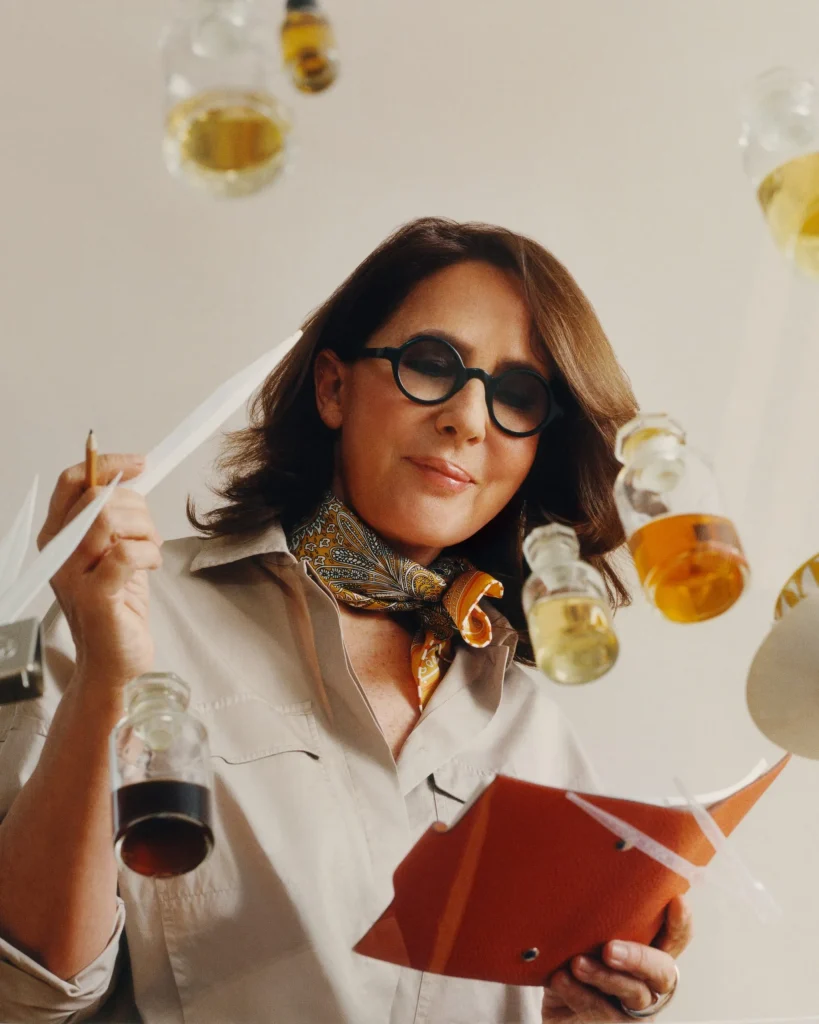 Your start with perfumery begins in the research department of Firmenich—what drew you from the lab to the world of fragrance?
"Yes that is quite right, my encounter with fragrance occurred through my first professional experience at Firmenich. Alberto Morillas, whom I saw from my office window, was instrumental in my decision. He was asking two young women to smell his trial fragrances. I saw their smiles, I felt their emotions, and I perceived their pleasure. At that precise moment, I knew. I was sure that this job, which allows you to give so much, was for me. It was through the infinitely small that I discovered the richness of perfumery. Then I couldn't rest until I had become a perfumer, constantly learning, experimenting and perfecting my knowledge. And some wonderful encounters have marked my life. I wasn't afraid to take risks. They turned out well for me."
What inspired you to look into the raw ingredients of fragrances on a molecular level? What did you learn from the process?
"My studies in organic chemistry and the infinitely small taught me a lot, and specifically that there can be no art without technique. I really like the analogy with a dancer who practises for hours and hours to give her steps, jumps and poses absolute lightness and perfection. Although it hasn't always been the case, I'm now extremely proud of my past and my technical training. It allows me to be really bold and gives me true creative freedom because I am totally liberated from the technical aspects of the profession and from the circumstances that constrain some of my industry peers. For me, these considerations are so ingrained that I don't even think about them anymore, and that's a true strength."
How do you approach the creation of a fragrance? What did your approach look like for Hermès' Un Jardin à Cynthère?
"Creation doesn't fit into a process; it is, above all, a need, an impulse that manifests itself by giving form to an idea. Or multiple ideas, originating from something you have read, a word, an image, or a scent. An idea can come from anywhere. Then it's time to give the fragrance form, to tell an olfactory story by taking it down a personal path. For Un Jardin à Cythère, as for all creations, my only goal is to trigger an emotion, to give pleasure, to take people on a journey and to inspire dreams."
You are the nose behind countless iconic scents—what is your favourite thing about the creative process?
"I want to say everything, absolutely all of it: the research, testing, procrastination, making progress, the successes and failures, the 'What if..' and the 'Oh no…' moments, the moment you lean back in your chair and say 'That's it, I've got it', the future…"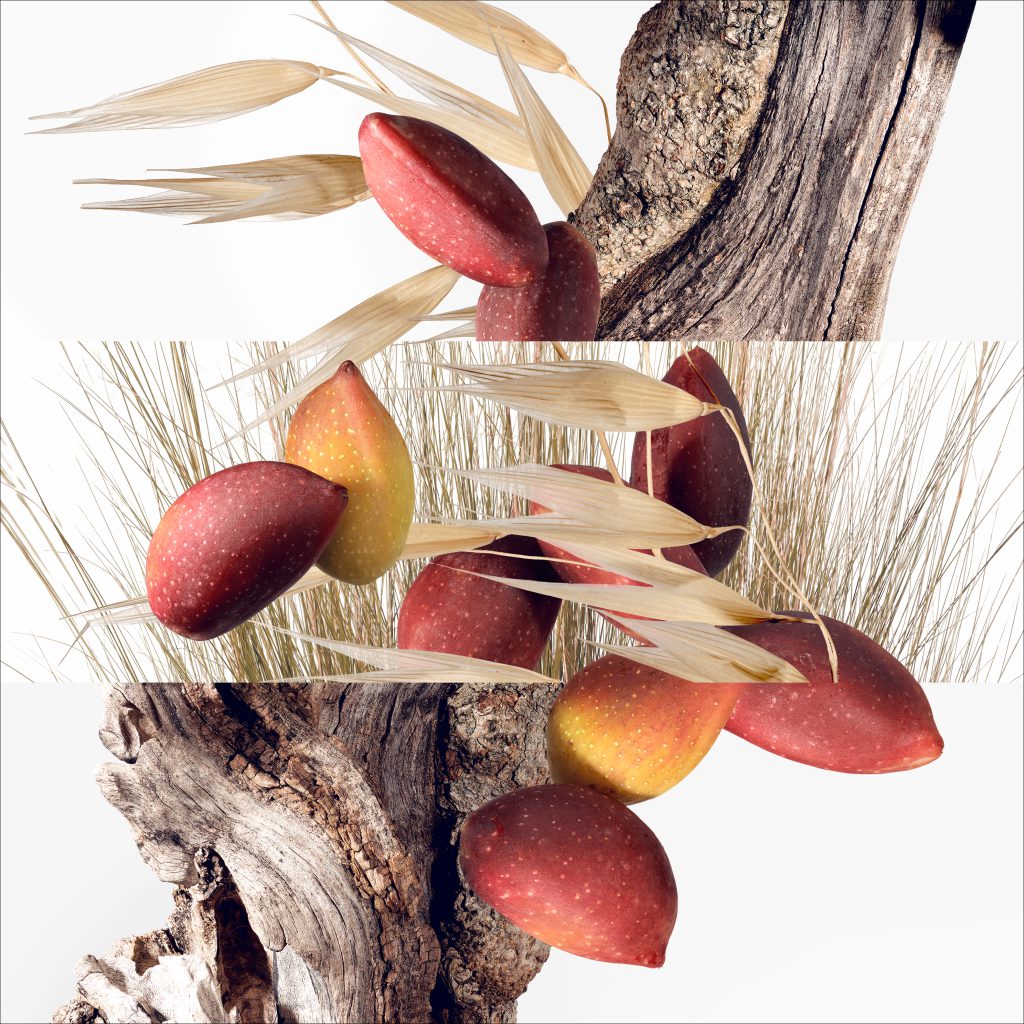 The scent's story is made up of fragments of a Greek summer. Could you describe these fragments and divulge the significance behind them?
"When it came to creating a new Parfum-Jardin, I instantly imagined Greece in a searing, manifest form. One image emerged in my mind, an image of fields of sun-drenched olive trees surrounded by wild grasses, sloping down to a deep blue sea that is steeped in history, under the intense blue of a clear sky in the blinding light of a blazing sun. And it was on Kythira, a long time ago, that I first experienced this emotion that is so vivid it transports you elsewhere.
The flacon and packaging are stunning—what is the story and inspiration behind the designs?
"With its emblematic lantern shape, the bottle is the receptacle for a pale yellow fragrance steeped in sunshine, joy and life. As for the illustration on the box, it is by Elias Kafouros, a Greek artist who has been working with the house for many years. I knew his work, and there was a kind of self-evidence in this encounter. Firmly enamoured with his homeland, he expresses his authentic vision of the Hellenic landscape in a dazzling style bursting with colours: the grass turned golden by the sun's rays and caressed by the wind, the pink of fresh pistachios, the green of the olive trees and the blue of the sea in the background."
What feelings are you trying to evoke with the new scent?
"A sunny feeling that radiates and envelops, reflecting what I feel and what I want others to feel."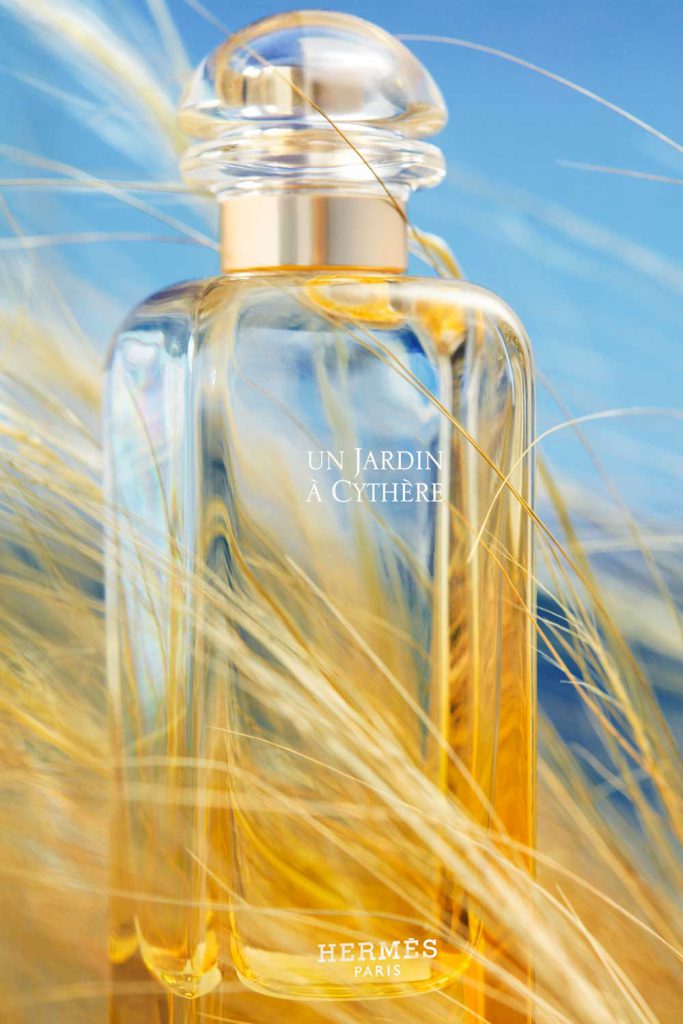 What is the story behind some of the notes you've chosen for Un Jardin à Cynthère? What would you say is the essence of the new fragrance?
"To reflect the house's annual theme of astonishment, I wanted to create surprise and to surprise myself by taking an alternative path with a flowerless, dry garden with not a single sap-infused plant, a garden thrives without rain or human intervention. A garden of a different colour—not green, but blue, white and golden blonde…"
If you could pick just one fragrance note, what would it be and why?
"My favourites fluctuate and I have no preconceptions about any material or any scent. All raw materials interest me. I like to transform things, I like to make green notes warm, woods liquid, and flowers hostile."
Since the beginning of your tenure at Hermès as an in-house perfumer, what has been the most rewarding experience? What are you looking forward to moving forward?
"Hermès is a house where artists have enormous freedom, and this is totally unique. They set the tone. In other organisations, particularly in this industry, it is marketing and strategy that make the decisions. Market research, product tests and focus groups impose their diktats. So it is the role of a house like Hermès, with the creative freedom it offers us, to be bold and present new directions. My workshop is full of plans and projects in the making, inspired and nourished by the house that is a bottomless well of inspiring stories for everyone. So my wish is to continue to tell stories that caress the skin with this truly unique creative freedom that we enjoy at Hermès."
For more beauty insiders like this, click here.
| | |
| --- | --- |
| SHARE THE STORY | |
| Explore More | |