If the perpetually disheveled state of your hair (and sorting it out) befuddles you to no end, take a leaf out of the books of hair professionals and learn how you can look fab on a daily basis—especially if you don't have time for regular salon visits. We speak to hair expert and stylist Juno Ko on how you can take care of your locks easily:
1. How do you prevent hair from tangling?
"It's important to comb or brush your hair thoroughly everyday as it helps to promote healthy hair and scalp. When combing, always remember to start from the ends to the roots to prevent knots from forming. When I am styling hair for shoots, I like to use Percy & Reed Perfectly Perfecting Wonder Balm because it gives a great texture while softening the hair, plus it's also non-greasy."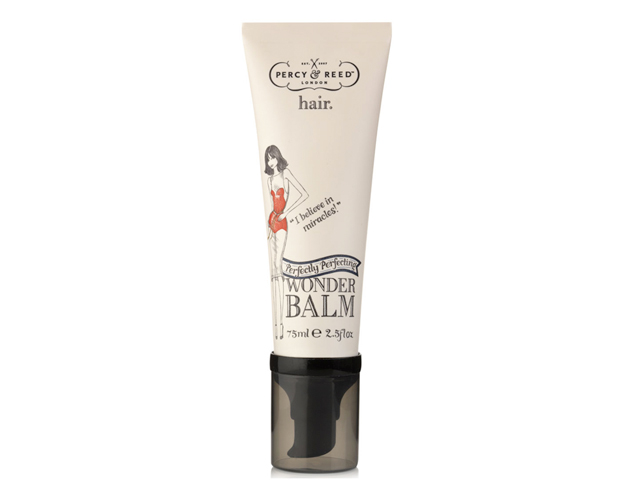 2. How to curl hair using a straightener?
"After applying a heat protectant, clamp each section of hair between your straightener, twist it halfway down, then gently pull it down towards the ends. You can choose to twist it inwards or outwards, depending on your curls. I recommend curling it outwards for the sections that are framing your face."
"A good tip to remembering which way is inwards or outwards is via the straightener. If the heated iron is pointing downwards as you're curling your hair, then it means that you are twisting it inwards. Vice versa, if the heated part is facing upwards, it means you are twisting your hair outwards."
3. An easy hairdo for busy mornings?
"Try styling hair the night before to save time in the morning. If you want loose, effortless waves, braid it before going to bed. Dry the scalp first before braiding your damp, towel-dry hair into pigtails."
"If you don't have time to wash your hair in the morning, spray dry shampoo on your roots to prevent your hair from getting greasy throughout the day. Lift your hair and spray it over your roots so that the top of your head doesn't look like it's been chalked out. I use L'Oreal Professionnel Tecni.Art Fresh Dust as it leaves minimal white residue."
4. A tip to make curls last longer?
"Sea salt helps to give a textured, voluminous look—I like Shiseido Stage Works Powder Shake as it gives an illusion of fuller hair. Alterna Haircare Caviar Anti-Aging Miracle Multiplying Volume Mist is great if you are not a fan of hairspray—spritz it on your roots and ends to make curls stay while ensure your hair doesn't fall flat. It's very effortless and doesn't have the same hardened texture as hairspray."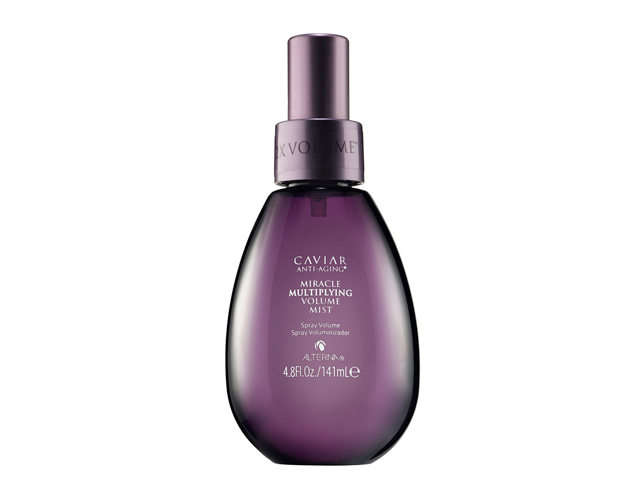 5. How do you choose the right bangs for each face shape?
"Your face shape shouldn't matter when it comes to picking the right bangs or even hair style. It all depends on what your personality is and how you want to style your look to be. Confidence is important in rocking different bangs—that should be something that's more integral than worrying over what hairstyle suits your face shape."
"Even if some girls have wider or longer faces, it doesn't mean that they can't pull off super short bangs. I'd say own it with a good dose of attitude. But for those who already have bangs, you should learn how to manage it properly."
"If you want to trim it yourself, make sure you do it carefully. Refrain from looking down when you trim—this will result in overly-short bangs. Also, leave quirky hair tricks (such as twisting it into locks before trimming) to hair professionals."
6. How do you recommend taking care of damaged hair?
"Use your mask as conditioner on a daily basis—leave it on your ends for no less than 10 minutes. If you're on a budget, save on going to the salon by applying hair mask twice a week for 10 to 15 minutes to get the same result."
"What you can do is: Apply the mask onto your ends, heat up a towel (easily done by soaking it in hot water and squeezing out the excess), then wrap it around your head and leave for 10 to 15 minutes. Occupy yourself with other daily chores while you let the nutrients absorb into your hair. It really wouldn't work if you're just leaving it on for a mere five minutes or so."
7. What options are there to treat male pattern baldness and hair loss?
"Invest in protein hair tonics for healthier hair. PRP (Platelet-Rich Plasma) therapy is widely available in clinics now, and it's a viable non-surgical option for those who are encountering hair loss. A thin needle is used to inject plasma into the scalp, which will then stimulate your hair to grow naturally. It's the most effective treatment for hair restoration I've seen yet."
"For men, taking care of the hair goes a long way too. It's important to wash your hair before you sleep, especially if you've styled your hair with many different products during the day. Also, refrain from applying products directly on your scalp or hair roots—it might irritate your skin which will impede hair growth."
| | |
| --- | --- |
| SHARE THE STORY | |
| Explore More | |