Beauty
Beauty buzz: Gucci's beauty campaign is beautifully inclusive, Chanel goes punk for AW20 Haute Couture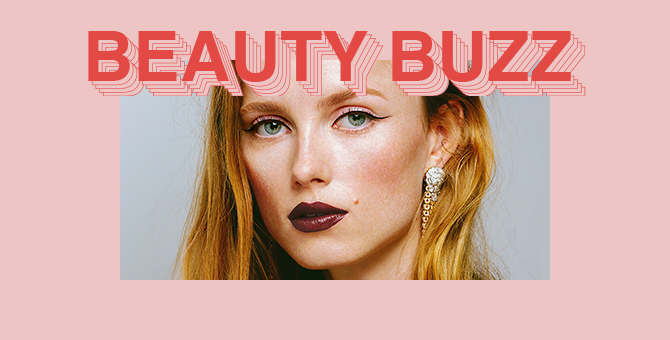 Quarantine may be over in these parts, but that doesn't mean celebs are done with the quarantine cuts, nor are they done with the major hair makeovers either. From summer's latest nail trends to the newest strides in diversity and inclusivity within the world of high fashion, read on to get updated on this week's beauty buzz:
This week in makeup
Gucci's newest campaign saw 18-year-old Ellie Goldstein, a model with Down's syndrome at the center—a step towards Gucci's goal to promote "unconventional and non-stereotypical beauty". The campaign was launched to promote the brand's new L'Obscur mascara, a 12-hour long-wearing mascara that boasts volume, curl, definition and length.
Chanel's AW 2020/21 Haute Couture Collection is made for romance-loving punk princesses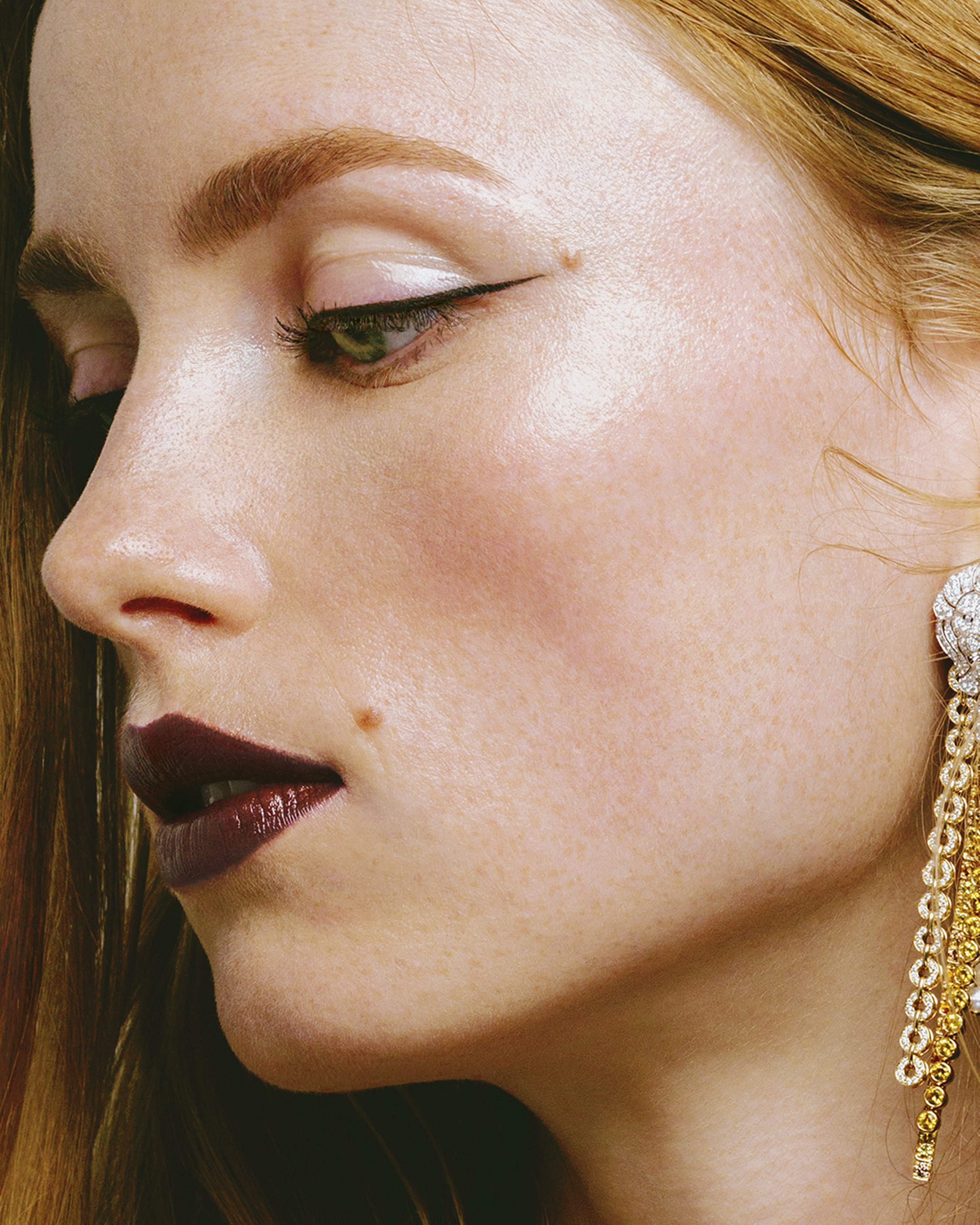 The collection truly captures the spirit of fall, with its deep browns and sheer highlights. Here's what Chanel's Global creative makeup and colour designer Lucia Pica had to say about the new collection:
"Romantic pink with a sophisticated twist. A playfulness paired with a chic sense of assurance. We maintained a pink attitude to the makeup going from a bold eyeliner to deep, dark sophisticated lips through a defined yet subtle use of pink.
"Very strong and deep, defined browny red lips, a very thin elongated eyeliner going across the top of the eye, a very transparent and luminous skin with accents of balmy highlight on the top of the lid and high on the cheekbones give yet another twist to the same inspiration." We don't know about you, but this makeup look is likely what we'll be wearing for the rest of the year.
Read: This liquid lipstick will make you fall in love with matte lippies all over again
This week in fragrance
Lady Gaga is the face of Valentino's new fragrance
Lady Gaga adds a new role to her repertoire, this time as the face of Valentino's new fragrance, Voce Viva. According to WWD, the fragrance was crafted by Valentino's creative director Pierpaolo Piccioli and the Valentino Beauty team at L'Oreal, and will be released this September.
"The extraordinary participation of Lady Gaga makes the campaign a celebration of equality, an homage to the no boundaries generation," Piccioli said in statement. The A Star is Born actress and award-winning artist has previously released two fragrances under her namesake brand.
This week in hair
Ariel Winter goes platinum blonde
The Modern Family actress is channeling major Daenerys Targaryen vibes with this look, though we'd say she's more comparable to a young Marilyn Monroe. Either or, this is a hit, and a welcome change-up from her Little Mermaid-inspired red tresses.
Ava Phillippe's quarantine cut looks like the work of a pro
Reese Witherspoon's mini-me captioned her snap with a rather fitting "oops"—swipe for her weapon of choice (a pair of office scissors) and the aftermath. Looks like you don't need to use hair scissors to get the perfect cut, after all.
Tiffany Haddish goes bald
View this post on Instagram
In an IGTV video (and then another one… and then another one), the comedian expressed that she just wanted to see her scalp. Specifically, she said, "Cut my hair! I cut all my hair off cause I want to see my Scalp. I know my whole body I know where every mole is but I don't know my Scalp. So hello Scalp #SheReady to everything." She addressed naysayers in a follow-up video, stating that, "Why, when a woman decides 'Hey, I'm gonna cut this hair off because I wanna see my scalp,' she gotta have a mental problem?" she said. "Nothing is wrong with my brain; I'm not suffering from no emotional sh*t, nothing."
Read: Are your hair care habits secretly damaging your tresses? Here's what you should never do
This week in nails
Cactus nails are summer's latest trend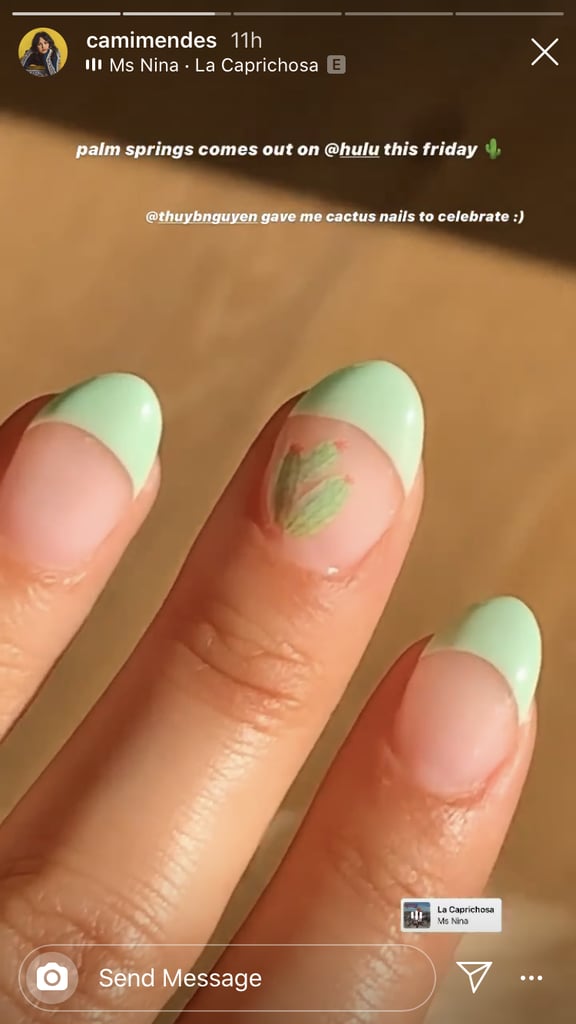 Everyone's favourite celeb manicurist Thuy Nguyen is back with another drool-worthy nail art set—this time on Riverdale's Camila Mendes. The actress shared a close up of her nails on her Instagram stories and can we just say? We're loving them.
Kylie Jenner takes the negative space nail art trend to a whole new level
Looks like Kylie Jenner remains unbothered about the numerous allegations against her brands another week on. She's back with another killer set of nail art, with each nail sporting a different design, this quirky trend is definitely one we can get on top of!
Read: These simple nail maintenance tips will stop your manicure from chipping
Check out more beauty headlines here.
| | |
| --- | --- |
| SHARE THE STORY | |
| Explore More | |