As part and parcel of aging, the face tends to lose its natural skin plumpers and collagen that gives it volume and structure respectively. When these two gradually decrease, the face loses its overall dimension, resulting in a shape that isn't as defined or firm as it was before. But with Estée Lauder's latest New Dimension transformative collection, comprising of two skincare and two beauty products, you can now achieve a more defined facial shape with elegant contours as well.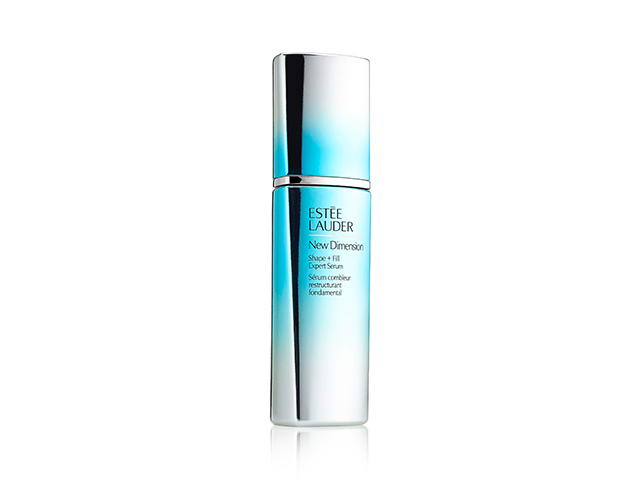 The New Dimension Shape + Fill Expert Serum's concentrated formula aims to work skin deep by boosting the skin's production of three natural skin plumpers—hyaluronic acid, fillagrin, and lipids with a pro-collagen complex and skin strengtheners, hence improving facial density, dimension and structure.
Tip: Apply a thin layer of the serum on clean skin before applying moisturiser, avoiding the eye area.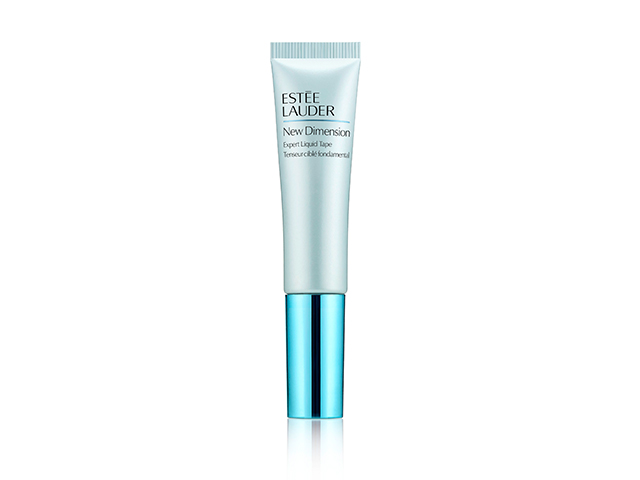 Like its name, Estée Lauder New Dimension Expert Liquid Tape tightens and tones facial areas such as the overall eye area, upper cheekbones and temples. With active ingredients such as fast-acting polymers and pro-collagen complex, this treatments gives the skin a more sculpted and toned definition with a tightening sensation upon application.
Tip: Apply this on clean dry skin and wait for it to set before applying the serum twice a day, in the morning and at night.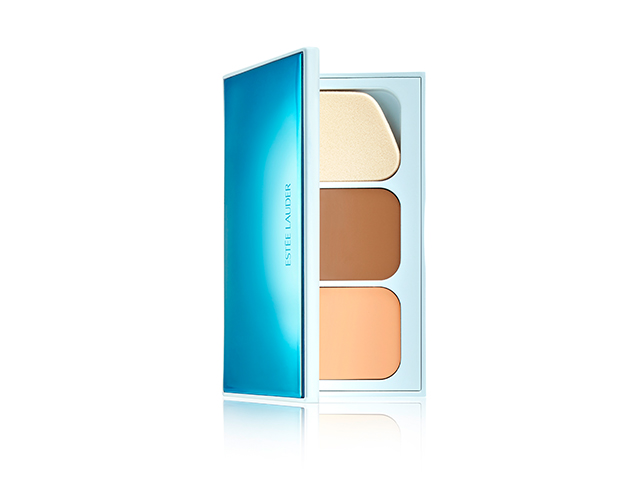 Estée Lauder New Dimension Shape + Sculpt Face Kit has two cream tones to contour and brighten the face, adding definition and dimension accordingly.
Tip: Blend the lighter tone on the cheekbones, brows and nose to bring light to the center of the face, while apply the darker tone on the hollows of the cheeks and create shadows where necessary for a slimmer and more sculpted silhouette.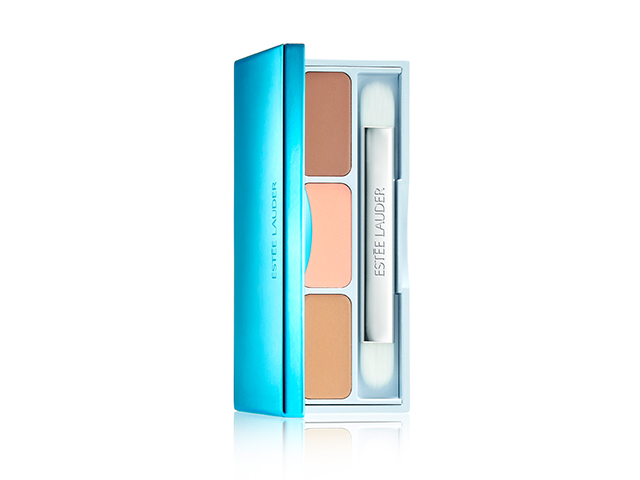 With a smoothing base, contour shade and highlighter cream, Estée Lauder New Dimension Shape + Sculpt Eye Kit offers a more 'lifted' and defined appearance of the eyes and the eye area.
Tip: Apply the smoothing base over the eyelids, and blend the contour shade over the eyes for a desired shape. Finally, use the highlighter cream on the brow bone to accentuate the overall look.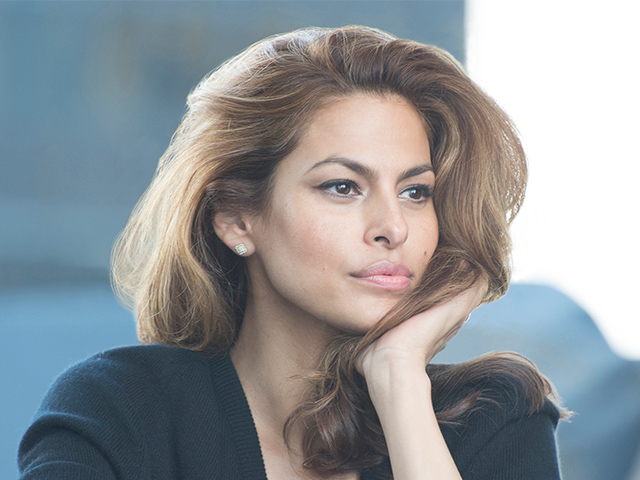 As the official face of Estée Lauder New Dimension line, Eva Mendes delves into the new line's concept and her skincare regime in this quick interview:
What does the concept of New Dimension represent to you?
There is a lot of anti-aging dialogue out there—I feel like it's passé and unrealistic. There are positive things that happen, too. I feel better in my own skin the older I get. Once I heard the New Dimension skin care story, I was so excited—finally, a product that embraces change!
Why is skincare so important to you?
I believe if you have a great skin care foundation and you have specific products you love, then once you go out in public, you don't have to worry about how you look. The work starts at home. You find these amazing products so when you do step out, you're not worried about your angles. Because I definitely have interesting angles.
What is your AM/PM skincare ritual?
My routine starts after I wash my face. I use New Dimension Expert Liquid Tape in a few areas—around my eye area (because I've been looking tired lately with good reason), over my brow and then on my cheekbone upward and on my jawline. Then I let it sit. I take special care to do this at night—I don't always have as much time in the morning, but at night it's important to me that I have my ritual. After a few minutes, I apply New Dimension Shape + Fill Expert Serum. I'm always very liberal with the serum—at night, in the morning and any other time I might feel my skin needs it. If my skin is feeling dry or it's dry outside, I'll apply a moisturizer as a last step. But I don't always need it.
Estée Lauder New Dimension is available in September at all Estée Lauder boutiques and counters nationwide.
| | |
| --- | --- |
| SHARE THE STORY | |
| Explore More | |