In yet another collaboration for Bella Hadid, the It model fronts Nars' Fall 2017 Campaign. For fall, François Nars took inspiration from 1970s rock 'n' roll, harnessing the spirit of rebellion and self-expression of the era—who better to capture this spirit than Bella, whose signature bold and edgy look fits the mould of a modern rebel to a T.
Photographed by François Nars himself, the Fall 2017 campaign depicts the defiant, "no rules" motto of the 1970s, with male model Justin Gossman starring alongside Bella to blend the lines between masculinity and femininity.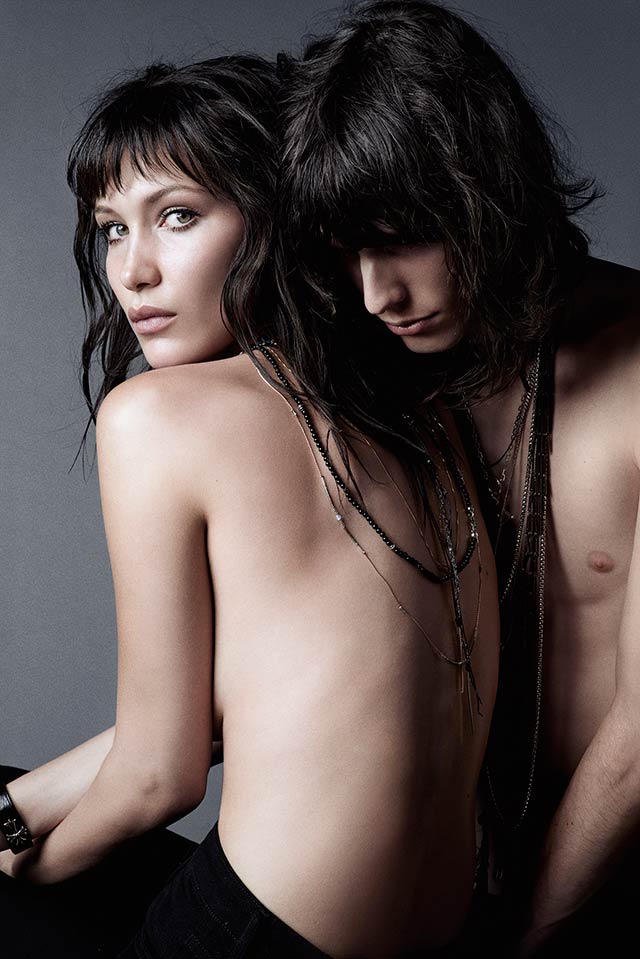 So what was it like to star in Nars' Fall 2017 campaign? Bella Hadid tells it all (including her beauty secrets!) in this exclusive interview:
What was it like working with François Nars?
"François has such beautiful energy. He's taken so many iconic photographs, so for me to have the opportunity to work with him was a dream come true."
What was your reaction when you found out François wanted to photograph you for the campaign?
"I was so excited! I knew it was going to be an amazing shoot because of how iconic François is, and the level of creativity he puts into the makeup and his photographs is incredible."
What is your definition of beauty?
"My definition of beauty is being strong and confident from the inside out. I think the most beautiful people are the ones who leave an impression on your heart from their kindness and love."
Makeup is seen as a form of expression. In your opinion, how do you think it can change a woman?
"If you're comfortable wearing no makeup, that's beautiful. I also think if you feel more confident with makeup on, then you're still beautiful. Makeup is a huge expression for boys and girls all around the world, which is a beautiful way for people to come together."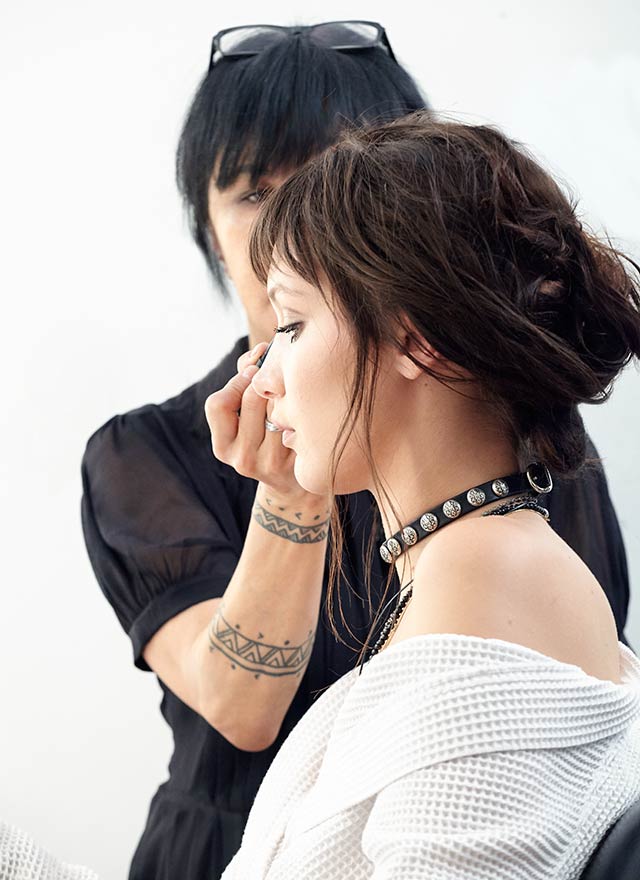 Tell us about your typical makeup routine.
"My typical makeup includes beautiful glowy skin, a gold eye, and long, thin eye liner."
What are your favourite Nars products?
"I love the foundations, which provide great coverage, and the insane eyeshadow colours."
What is the best beauty advice you've ever received?
"Drink water. I know it sounds generic but drinking water will help with just about anything."
What is your skincare regime like?
"I usually keep my skincare regime very simple. I wash my face, apply a good mask, followed by an oily serum. I always like to keep my skincare routine consistent. I have sensitive skin so I like to stay with the products that I know are good for me."
Who are your beauty icons?
"The originals, of course – Claudia Schiffer, Naomi Campbell and Cindy Crawford. In terms of skin, Riley Montana is my icon forever. She has the most beautiful complexion."
What music do you like to listen to when you're getting ready?
"Any hip-hop or R&B will always get me in the mood to get ready."
What is one beauty product you can't leave the house without?
"Lip gloss!"
Related stories:
You'll be screaming ' yes' to the latest from Nars Orgasm
3 Ways to wear the new Nars Velvet Lip Glide
| | |
| --- | --- |
| SHARE THE STORY | |
| Explore More | |