Beauty
Clé de Peau Beauté La Crème: 60 ingredients, 20 years of research and eight reiterations later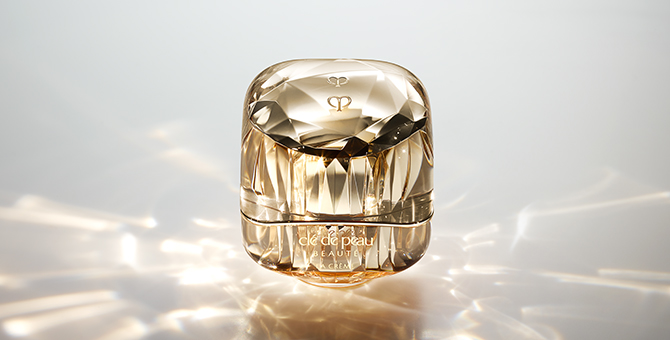 What do you get when you combine no fewer than 60 ingredients—from pearl extracts to a rare type of yeast—and 20 years of research, coupled with a storied history dating back to 1982?
A night moisturiser so luxurious, even women across all age groups and skin types can use it, naturally. Clé de Peau Beauté's bestselling La Crème has undergone a recent reformulation (its seventh since its launch 38 years ago) and it's one that promises to deliver an unparalleled skin regenerative experience.
We sat down with two experts from Clé de Peau Beauté to glean what makes the revamped La Crème so special. Ahead, find out what Kentaro Kajiya, Group Manager at the Shiseido Global Innovation, and Moe Shimazaki, Manager of Clé de Peau Beauté Skincare Development Group, have to say about this cream:
Can you share with us the backstory of La Crème's reformulation?
Kentaro Kajiya: "For starters: why and how does a person's skin condition change so much? We hypothesised earlier on that there must be some sort of change happening to blood capillaries when the skin is in poor condition. This led to more research on the relationship between skin health and capillaries.
"For more than two decades, we've monitored more than 200 test subjects to understand the structure of capillary vessels. As a result, we are the first in the world to have created 3D technology to come up with a visual structure of the skin. This technology has led us to the discovery of the blood capillary vessels—it's a dense, scaffold-like structure that looks like it is literally holding up the skin.
"Through this structure, we found capillary vessels that produce collagen—along with the area where degenerated collagen is and how capillary vessels extend themselves around it. We also found the key to boost the collagen production—Integrin Alpha 5, a protein present in the capillary vessels. We discovered that the type of yeast in CeraFerment extract encourages the capillary vessels to express this protein, which in turn sends a signal to nearby fibroblast to produce more collagen. The new La Crème is designed to maximise the regenerative power of the epidermis and dermis and to improve the skin's overnight intelligence."
Tell us more about La Crème's reiteration.
Moe Shimazaki: "La Crème's ingredients are always focused on enhancing skin regeneration. All the extracts are our key ingredients and are derived from all over the world. Each are known for its medicinal properties, and we balanced them into the Skin-Empowering Illuminator (a complex that has platinum golden silk extract, Japanese pearl shell extract, theanine, perilla extract and Angelica acutiloba extract).
"Years of research have uncovered an important secret of the skin—we found that skin intelligence is at risk at night. To find a way to recover the skin's ability to regenerate, we have added a higher concentration of Skin-Empowering Illuminator into La Crème. This brings the skin intelligence back up and restores the function as well."
What about the CeraFerment extract that makes La Crème so potent?
MS: "While targeting skin capillaries to help with skin regeneration, we've developed CeraFerment extract, a rare miracle ingredient is actually derived from yeast in Japan's Akita prefecture and was carefully selected from 300 different types of yeast. (Fun fact: Akita's residents are known for having good skin.) After finding this special ingredient, we faced a major challenge. The real secret behind CeraFerment extract comes from ceramide—this bio-ingredient is essential for the stratum corneum."
What challenges did Clé de Peau Beauté faced while creating this formula?
MS: "This generation of La Crème took multiple days and 60 ingredients to create. It is remarkably difficult and requires great skill and technology. If the ingredients aren't perfectly balanced, the moisturiser would lose its luxurious richness and smooth texture.
Each ingredient must be mixed at the best composition to ensure its incredible effect. The more ingredients you put in, the stickier the texture it will be. But our technology is advanced enough to incorporate all while ensuring the texture is smooth and not greasy."
What inspired the new design of La Crème?
MS: "The jar's premium packaging is important to us. The inspiration behind La Crème is radiance—we wanted to achieve a look that is radiant from 360 degrees, like a precious gemstone. Thanks to a cutting-edge technique, we've achieved this design.
"The tray and spatula that comes with La Créme is worth mentioning as well—they are special for a few reasons. It is inspired by Japanese tea ceremony's simplicity and functionality—such ceremonies can be held anywhere and so we wanted to incorporate a design that was both simple and functional. They represent the poetic emotion in traditional tea ceremony and speak of the Japanese origins of our brand. We combined technology and culture from Japan along with the elegance from France to create a concept as such."
What demographic is La Crème suitable for?
MS: "It's interesting to note that we only have one cream of this price point across all ranges. We have a special formulation for this because it is suitable for all skin types and age groups, and even across all climates. This process is complicated—with over 100 processes—to create a product out of all the ingredients. But this is also what makes La Crème special.
"The cream is perfect for night time. Pick up some product with the fingertips and spread evenly on the forehead, nose, and chin. An important step is to use your hands to massage it all the way up to the temples—three times over. Thanks to CeraFerment extract, the formula will help plump your skin for a more youthful effect."
Clé de Peau Beauté La Crème is available at all counters and at the store in Pavilion Kuala Lumpur.
| | |
| --- | --- |
| SHARE THE STORY | |
| Explore More | |