Beauty
Chief Artistic Officer Reed Krakoff talks Tiffany & Love, the first dual-gender fragrance pillar by Tiffany & Co.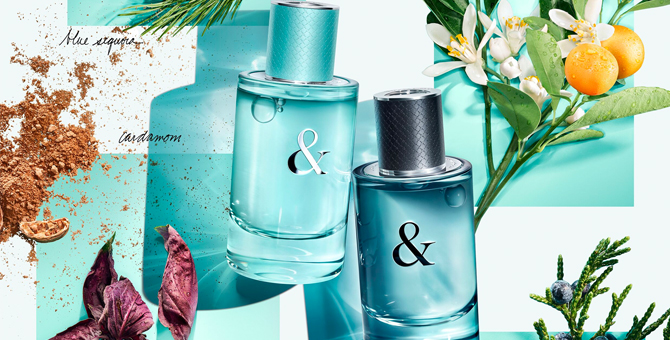 Falling in love is human nature. It's an electric feeling; the most precious commodity. It's passing glances, yearning touches, growing intimacy, the feeling of gravity shifting—and Tiffany & Co has bottled its essence in their new dual gender fragrance, Tiffany & Love.
Ahead, we had a quick chat with Reed Krakoff, Chief Artistic Officer of Tiffany & Co. on what makes the new fragrance pillar so exclusive, along with his idea of modern love.
1. What brought you to choose Sophie Labbe and Nicolas Beaulieu as the perfumers for Tiffany & Love For Him and Honorine Blanc and Marie Salamagne as the perfumers for Tiffany & Love For Her?
The perfumers for Tiffany & Love for Her and Tiffany & Love for Him are world renowned in the industry for their achievements and luxury fragrances. When ideating the Tiffany & Love fragrances, I had the words intimate, personal, and romantic in my mind.
We collaborated closely with the perfumers to create a fragrance collection for Him and Her that embodies love its many forms—something that represents Tiffany's core values.
We started with different scents, referencing notes and accords that evoked the spirit of Tiffany & Love, and honours the Tiffany brand. For both fragrances, we wanted something that had a sensuality to it, that was distinctive, and that conjured the energy and electricity between two people.
2. Tell us more about the new Tiffany & Love fragrances.
Tiffany & Love For Her is a light, aromatic feminine floral. It has a freshness and a lightness to it, but also a certain strength.
Tiffany & Love For Him has a light woodiness to it with a subtle brightness. Blue Sequoia is an ingredient in both fragrances, which not only ties them to one another, but also pays homage to the iconic colour, Tiffany Blue.
3. Why did you decide to introduce a male fragrance, as well as debut your first dual-gender fragrance?
I've always had a vision to create a duo fragrance collection for Him and Her, but never found the right opportunity or fit. When I joined Tiffany, a brand known for valuing relationships, commitment, and love, it was obvious that this was a project that perfectly aligned with the brand and its principles.
All Tiffany fragrances are special. The idea behind Tiffany & Love speaks to the inclusiveness and acceptance about love in all its forms that we really believe in at Tiffany. This launch also marks the foray into the men's category, an important category and audience for the brand.
4. Floral woody scents, such as those in Tiffany & Love For Her, are clear choices when trying to capture the essence of love. The citrus scents of Tiffany & Love For Him seem less conventional—what about citrus do you think evokes the essence of love?
While the core value of Tiffany & Love is romance and connection, it is also an inspiring celebration of love in its many forms. The key note of citrus in Tiffany & Love for Him adds an uplifting brightness to the scent, which is romantic yet earthy.
5. Why did you choose New York City as the backdrop for the advertising campaign? Is there an unconventional romantic quality it has?
The heritage of Tiffany & Co. is deeply rooted in New York City. The city is a cultural hub filled with creativity, culture, romance,  and inclusivity.
For us it was important for us to shoot the campaign with New York as the backdrop as the city represents the values of the Tiffany & Love fragrances. While busy and bustling, there is something special about falling in love in New York, and the campaign has an almost voyeuristic way of representing a couple when they're in their own world.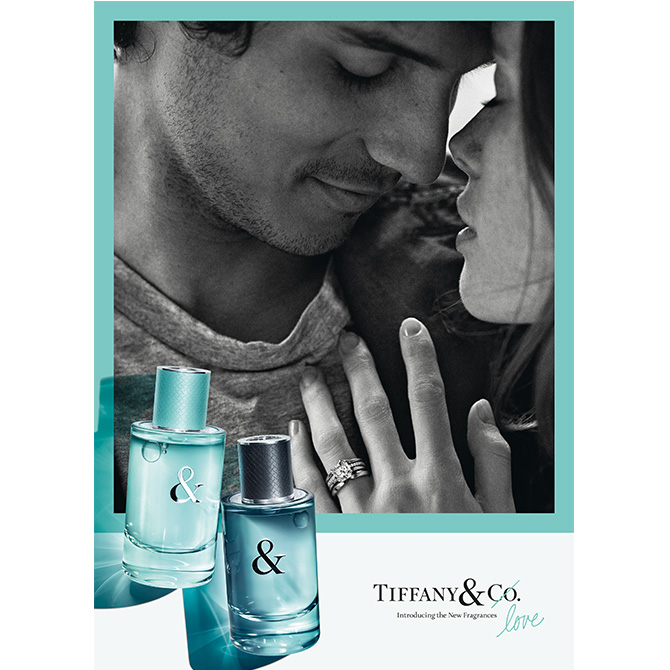 6. "Modern love" is very much the theme of Tiffany & Love—what is your interpretation of a modern love at this day and age?
Modern love, for me but also for Tiffany, is when two people choose each other. It doesn't matter who they are, but they decide they're meant to be together and believe that they are stronger together than apart.
Modern love is inclusive, it's optimistic, it's warm, it's accepting, and it's very personal. Modern love is whatever the two people in the relationship decide it should be for them.
At Tiffany we believe in love, in warmth, in inclusivity, in connection and in joy. All those things filter through to both who we cast for the campaign, how we shot it and to the fragrances themselves.
Tiffany & Love For Her EDP retails for RM425 (50ml) and RM583  (90ml); while Tiffany & Love For Him EDT is priced at RM298 (50ml) and RM408 (90ml). Available now at all departmental stores and Sephora Malaysia.  
| | |
| --- | --- |
| SHARE THE STORY | |
| Explore More | |