Lots of weird and wacky beauty drama has taken place this week—one starlet has lost an eyebrow while another has had an unfortunate tattoo faux pas. Gather all the details down below!
This week in hair

Alexa Chung loses a brow for some unknown reason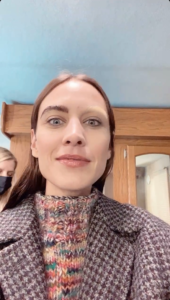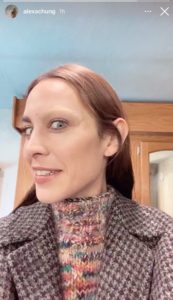 The fashionista debuted this puzzling look on her Instagram story, and while we have to admit it's not what we've grown to expect from her, we're glad that she's experimenting with her look. Upon closer inspection, you'll notice that the brow is not gone—just bleached. No word yet on why she's said goodbye to her left brow, but we'll keep you posted when we know.
Update: Chung has posted a follow-up post with even less context. Looks like the right brow is gone too.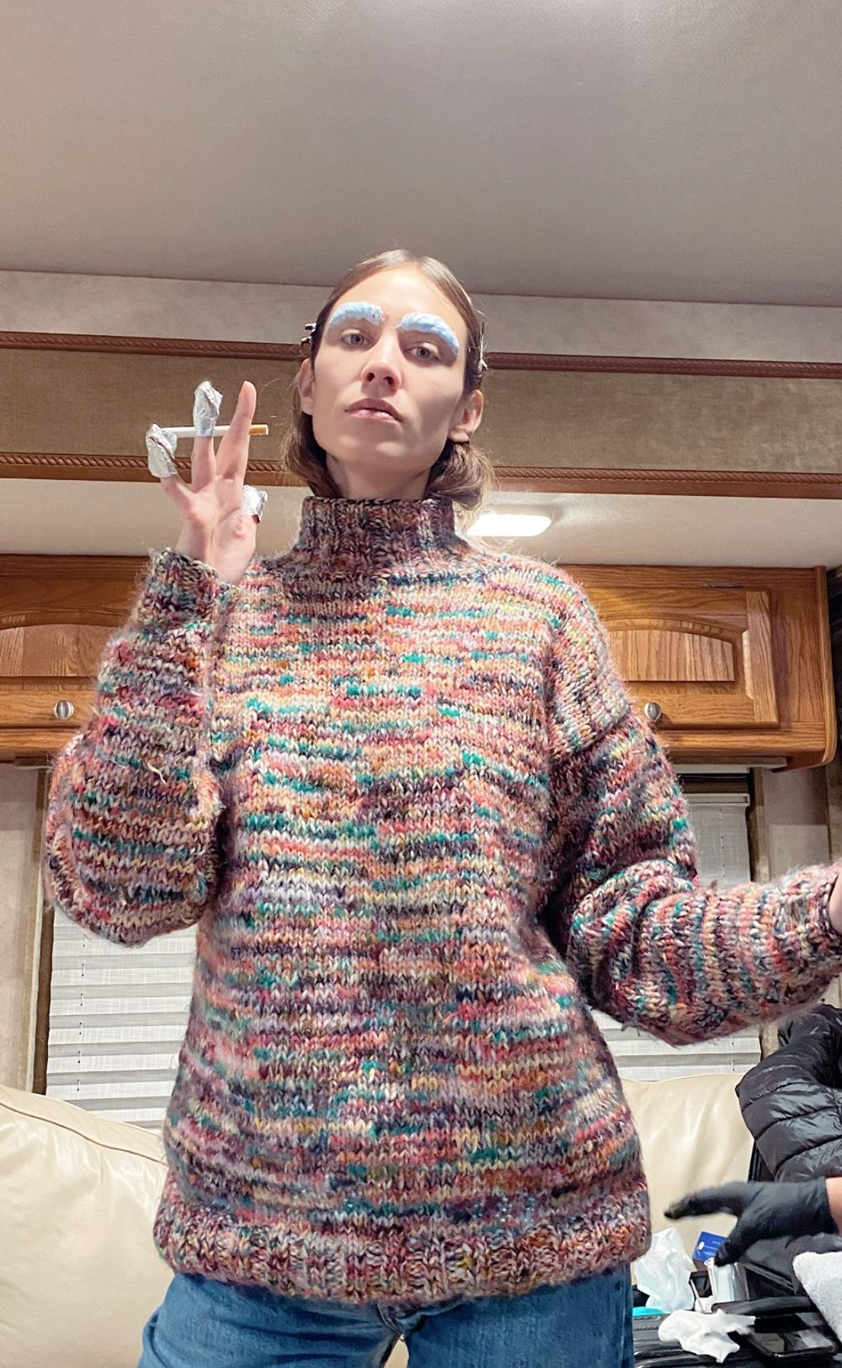 On a side note—the banana-platinum blonde is kind of a look with her skin tone. Anyone else curious to see what Chung would look like as a blonde? We sure are.
Nicki Minaj's fans are telling her not to perm her hair
View this post on Instagram
The rapper posted a snap showing off her natural texture, openly wondering whether she should relax her unbelievably long tresses. In case you're not familiar with natural hair and you're confused about how a perm could possibly bring her length from her mid-back down to her bum, here's a quick lesson:
Black hair—or, rather, coily black hair in particular—is prone to shrinkage. Shrinkage describes when natural hair shortens or compacts itself when going from a wet to dry state. It naturally occurs in tighter textures, much to the frustration of coily girls who want their locks to look longer. While this texture looks shorter in its natural, dry state, if you wet it, relax it, or take a flat iron to it, you'll likely see it 'grow'. That's what Minaj is referring to.
Personally, we think her natural hair is absolutely stunning and she should opt to flat iron it rather than relax it. That said—her hair, her choice. She'll look stunning either way!
Conan Gray gets a heckin' cool mullet
View this post on Instagram
The singer took to the 'gram to share a collection of selfies showcasing his new 'do. In the snap, he's fresh-faced, his nails are adorned with remnants of a black manicure, and his hair has us at peak envy. We're particular fans of the mullet trend/'70s shag revival going around at the moment, and we have to say that his wavy texture and carefree styling are the perfect complements for this style.
With his new cut, Gray has joined the league of mullet-sporting celebs, like Maisie Williams, Billie Eilish, and Rihanna, to name a few.
READ: 'The Internet's Favourite Sadboi' Conan Gray is paving the way for more Asian representation in the USA's music industry
This week in makeup
---
Bella Hadid makes a case for faux freckles
View this post on Instagram
The model shared a snap of her latest makeup look, which features an oddly-elongated brow (it extends a little too far towards the hairline, but we can still get behind it), a simple lash-and-lip look, dewy highlights and—our favourite part—faux freckles. The lovely look is courtesy of celebrity makeup artist Sam Visser, who was the artist behind her gorgeous would-be Met Gala look.
Now, Hadid has shared her natural freckles on Instagram before, but these fake ones by Visser work wonderfully with her face. Darker and smaller than the sun-kissed freckles she sports normally, this look has just proved that faux freckles can look good.
READ: Beauty buzz: Bella Hadid's makeup artist leaks her would-be 2020 Met Gala look, Ruby Rose channels Harley Quinn
This week in skincare

Gigi Hadid shares a bare-faced snap featuring baby Hadid-Malik
| | |
| --- | --- |
| SHARE THE STORY | |
| Explore More | |