In need of a new mascara? What about a new lippy? Ahead, our Beauty Writer has reviewed a full face of makeup just for you
In conjunction with the relaxing SOPs, September was rife with makeup launches to ready you for your reintroduction to society—here are our thoughts on this month's latest makeup releases, from Rare Beauty's mascara to Benefit's new brow hero:
Rare Beauty
Perfect Strokes Universal Volumizing Mascara, RM98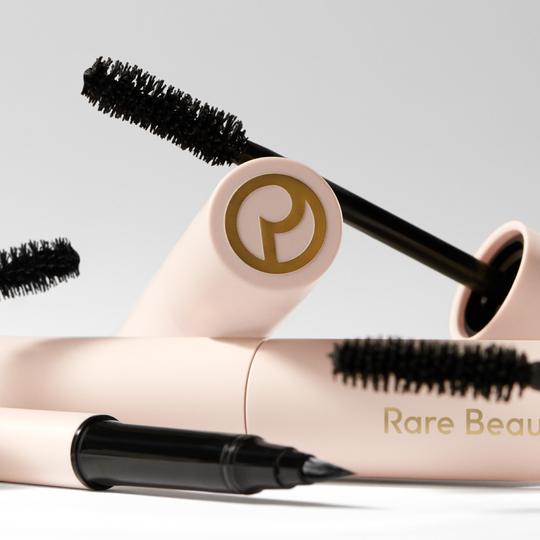 READ: Exclusive: Selena Gomez on Rare Beauty's Malaysian debut, transparency in mental health, and her favourite makeup tricks
"It should come as no surprise that Rare Beauty's latest launch is a mascara. After all, mascara was the only thing missing from the brand's otherwise full lineup. Needless to say, the second this dropped, I was eager to get my hands on it—after all, I had been blown away by the rest of the brand's products, so I was expecting the absolute most.
"Granted, my expectations may have been a little high, but it's still a good mascara. Unfortunately, though Selena Gomez created this to suit any lash type, it did not suit mine. The Perfect Strokes mascara is formulated to volumise and lengthen any set of lashes, and I can attest to the fact that it indeed does both of those things. However, as my lashes are generally very sparse, the mascara didn't look the best on me. Personally, I found that the thick, straight wand simply did not suit my eye shape and the results ended up emphasising my uneven lashline.
"That said, I fell asleep wearing this mascara (it was an afternoon siesta, not a full 8-hour rest), and by the time I had woken up, it had barely budged. A few of my lashes had stuck together and there was a little smudging on my (very) oily eyelids, but this is pretty standard for any mascara on me. I'd consider that a success. Also, one thing I particularly liked about this mascara was the way it reacted to water—it doesn't get inky or streaky. Instead, it balls up so you can easily pick it off. It's definitely not waterproof (nor does it claim to be), but it did manage to last through plenty of sweat with minimal smudging, so I'd count that as another win. All in all, it's not my favourite mascara, but I could definitely see this being a holy grail for those with thin lashes but denser lashlines." — Redzhanna Jazmin, Beauty Writer
Laura Mercier
Light Catcher Translucent Loose Setting Powder, RM187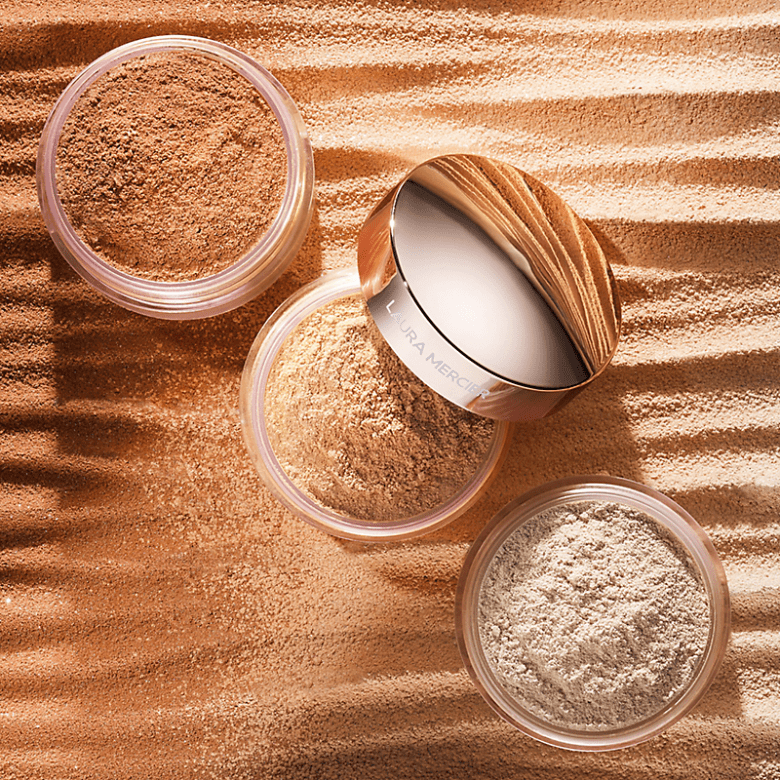 "The newest Translucent Loose Setting Powder from Laura Mercier initially had me confused. Why on earth would you want to put a highlighter all over your face, right? As it turns out—it doesn't actually make you look like a lightbulb when used correctly. I attended a masterclass with the 'Dewy Dumpling' herself, makeup artist Nam Vo, and she ran me through a few stunning ways to get the most out of this powder.
"For starters, it's amazing for adding dimension on the face—to use it as a regular highlighter, press it into the high points of your mug to catch the light in all the right areas (that's where the 'Light Catcher' name comes from, if you couldn't tell). The stamping and pressing motion gives you maximum colour payoff and results in that blinding glow à la Instagrammers circa 2016. However, if you'd like to take it up a notch, you can also use the highlighter as an all-over luminiser—when you're done with your liquid and cream complexion products, just dust the Light Catcher lightly over your whole face to yield a beautiful glow-from-within look. It works so well and looks so subtle because of how finely milled the powder is. Personally, I'm in love with the results." — Redzhanna Jazmin, Beauty Writer
See it in action here:
Benefit Cosmetics
POW!made Brow Pomade
"I have never really filled in my eyebrows beyond a few coats of tinted brow gel as they are already thick and dark, and doing anything more usually makes them look too overwhelming. However, my eyebrows are uneven, so I have been looking to experiment with ways to balance their shape a little more as of late. 
"The POW!made is really creamy and easy to use. I use an angled brush to fill in the start and end of my eyebrows with hair-like strokes, and I blend it in with a spoolie. It's really that simple—and it lasts all day! It doesn't get dry or crusty with exposure to the air, and it's also decently smudge-proof and transfer-proof. I'm pleased, to say the least." — Redzhanna Jazmin, Beauty Writer
See it in action here:
Too Faced
Better Than Sex Doll Lashes Mascara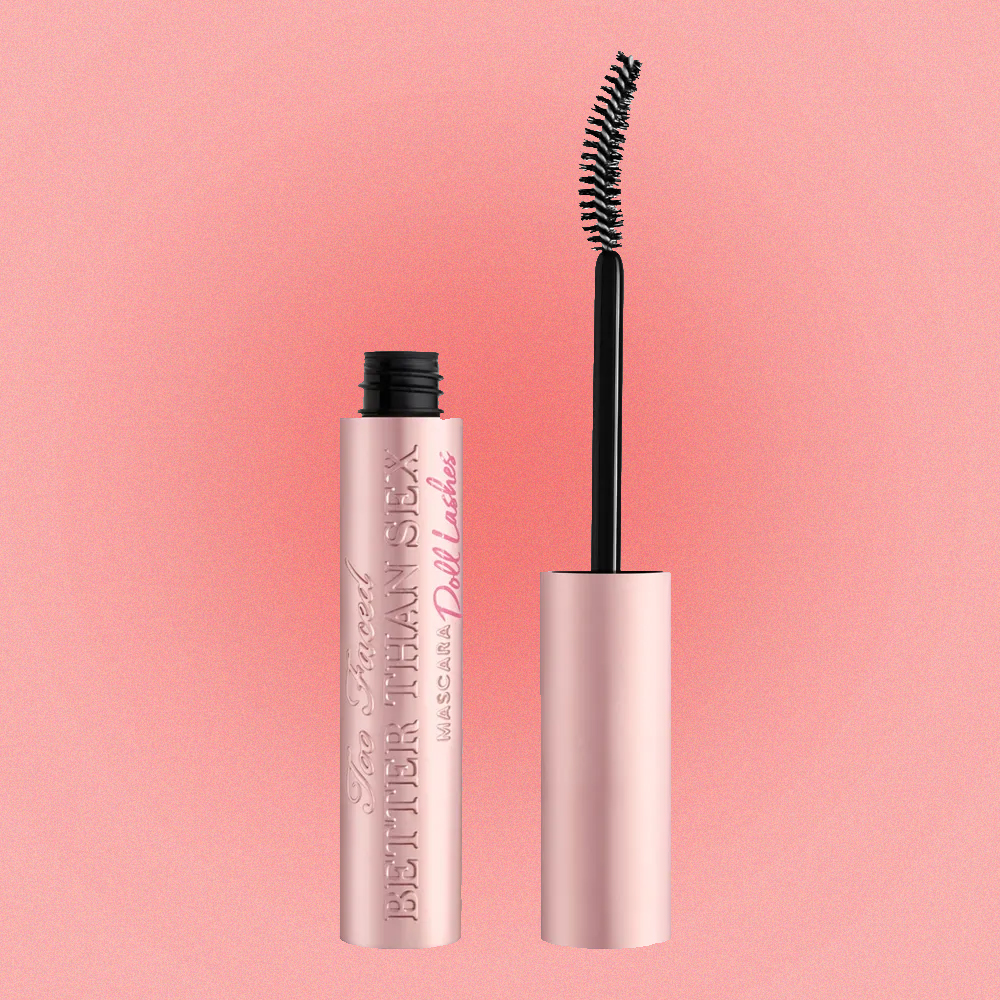 "I'm obsessed with this mascara wand. I hate wearing mascara for the sole reason that it is always a messy ordeal for me. No matter what life hacks I implement or how much care I take during application, a spot or two always ends up on my lid. This isn't usually an issue if I'm not wearing eyeshadow on the day, but when I am, it can break the entire look.
"This skinny, curved wand is so unbelievably precise—it catches every single lash (it has even found lashes I didn't know existed) and gives them this amazing boost in length. Better yet, I first tried this without curling my very stick-straight lashes, and it somehow managed to find a way to curl them up anyway. With a little pre-curl? This mascara is unstoppable. Plus, if you consider the additional fact that it is also totally smudge-proof, there is nothing more you could ask for. Hands-down, it's my new go-to!" — Redzhanna Jazmin, Beauty Writer
Anastasia Beverly Hills (Norvina)
NORVINA Pro Pigment Palette Vol. 5 Lilac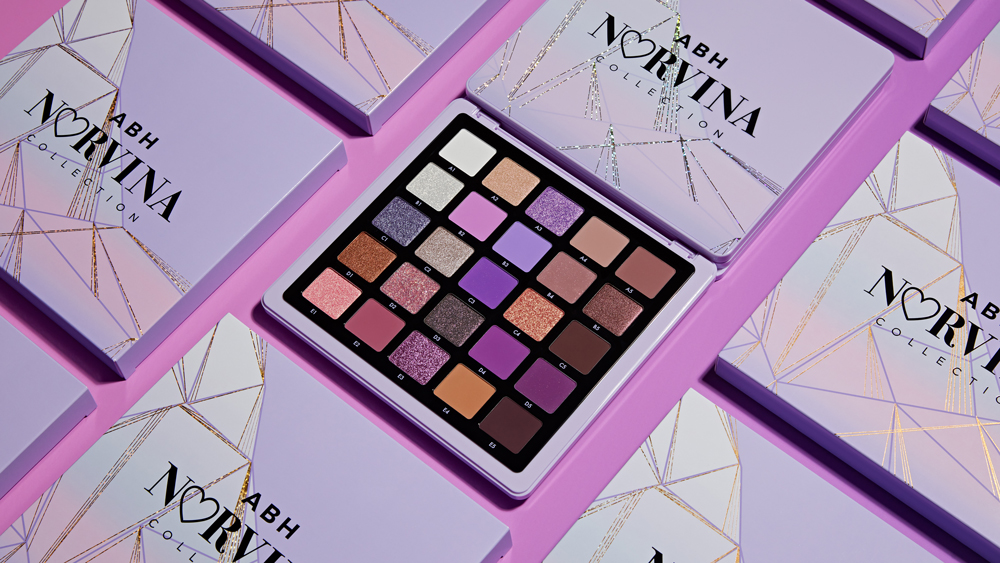 "I have recently parted with my long-time favourite Urban Decay Vice 2 Palette (now discontinued, sadly). Admittedly, the binning was long overdue, but I digress. Anyway, I have been in the market for a new eyeshadow palette, so I was ecstatic to receive this one. My day-to-day look for events tends to incorporate neutrals—I know, what a shocker—but my evening looks tend to be a little bit more varied. I like going all-out with many different shades of eyeshadow (usually chosen to match my outfits), and I gravitate towards palettes with a range of shades to choose from.
Now, this palette certainly has a range of shades, though most of them are in the purple family. That said, it has a surprisingly strong selection of neutral tones to choose from, and they are an absolute dream to use. The eyeshadows are pigmented, easily blendable, and varied in texture (we've got mattes, shimmers, and glitters, people!). So, though I can't see myself getting much use from the purple portion of the palette outside of special occasions, I can definitely see myself reaching for the neutrals on this palette on a day-to-day basis. Of course, if you just absolutely love purple, this is the ideal palette for you." — Redzhanna Jazmin, Beauty Writer
Dear Dahlia
Blooming Edition Petal Touch Plumping Lip Velour, RM125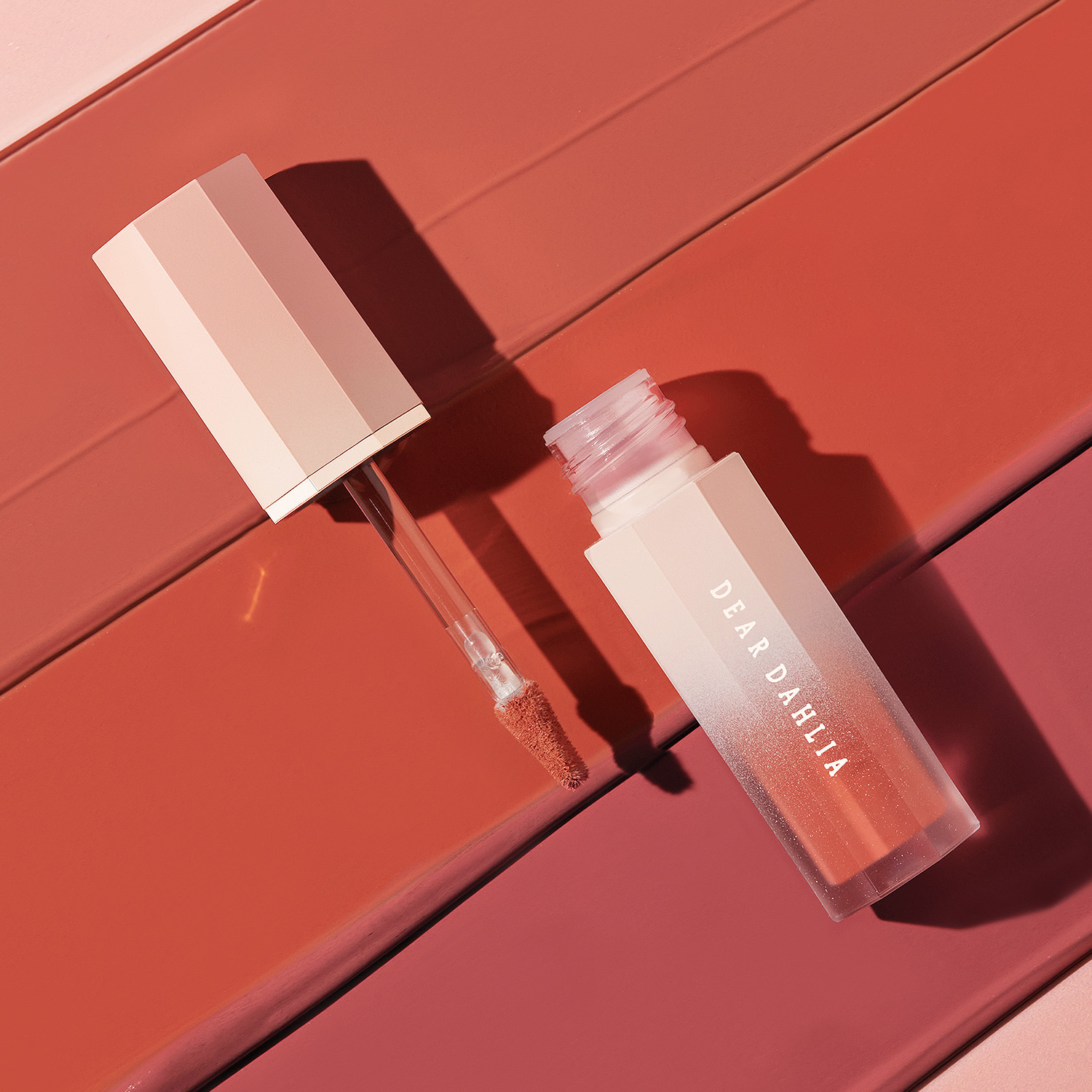 "This is a liquid lipstick I would gladly use again. It applies really smoothly, leaves a very thin layer on the lips that feels really comfortable, and delivers a decent amount of pigment. I got the shade Tickle, which I would describe as a great your-lips-but-better shade, and I'm glad to say that it applies true to colour on the lips.
"That said, as far as the plumping factor goes, I cannot say that I noticed much of a difference in the appearance of my lips. Sure, there was a tingling, minty sensation that lasted for 20 minutes or so, but no changes in lip plumpness throughout my wear test. If you're looking for a plumping lipstick, I'd recommend you just pair this with a trusted plumping gloss (perhaps the Fenty Beauty Gloss Bomb Heat?). However, if you're looking for a great, comfortable liquid lipstick that won't leave your lips dry and cracked, this is the one." — Redzhanna Jazmin, Beauty Writer
For more beauty reviews, click here.