Do you need an SPF-laced vitamin C serum? What about a protein-building moisturiser? Ahead, Team BURO puts January's biggest skincare (and body care) launches to the test so you don't have to
Roll up, roll up! January's beauty lineup was full of wonderful innovations, and we had the pleasure of trying out the most exciting launches of the lot. Ahead, we've reviewed the best skincare released in recent memory, from Rihanna's secret glow-giving weapon to OleHenriksen's face-workout-in-a-jar:
Decorté
AQ Body and Hand Care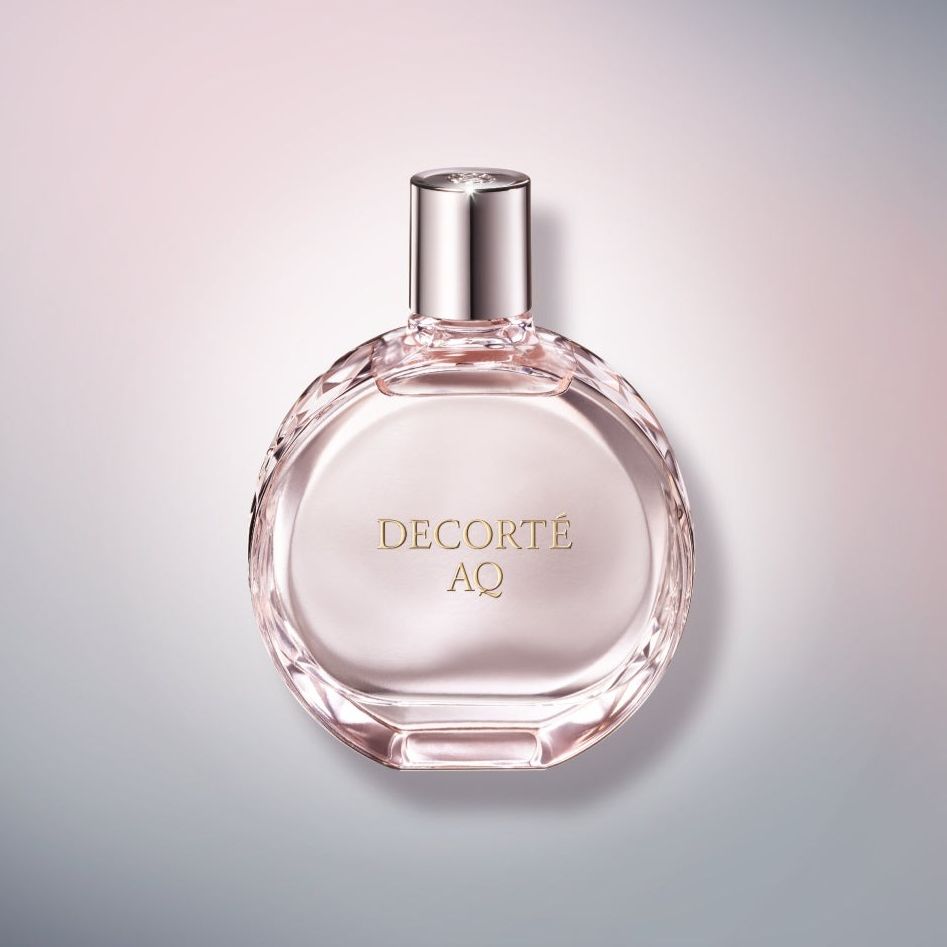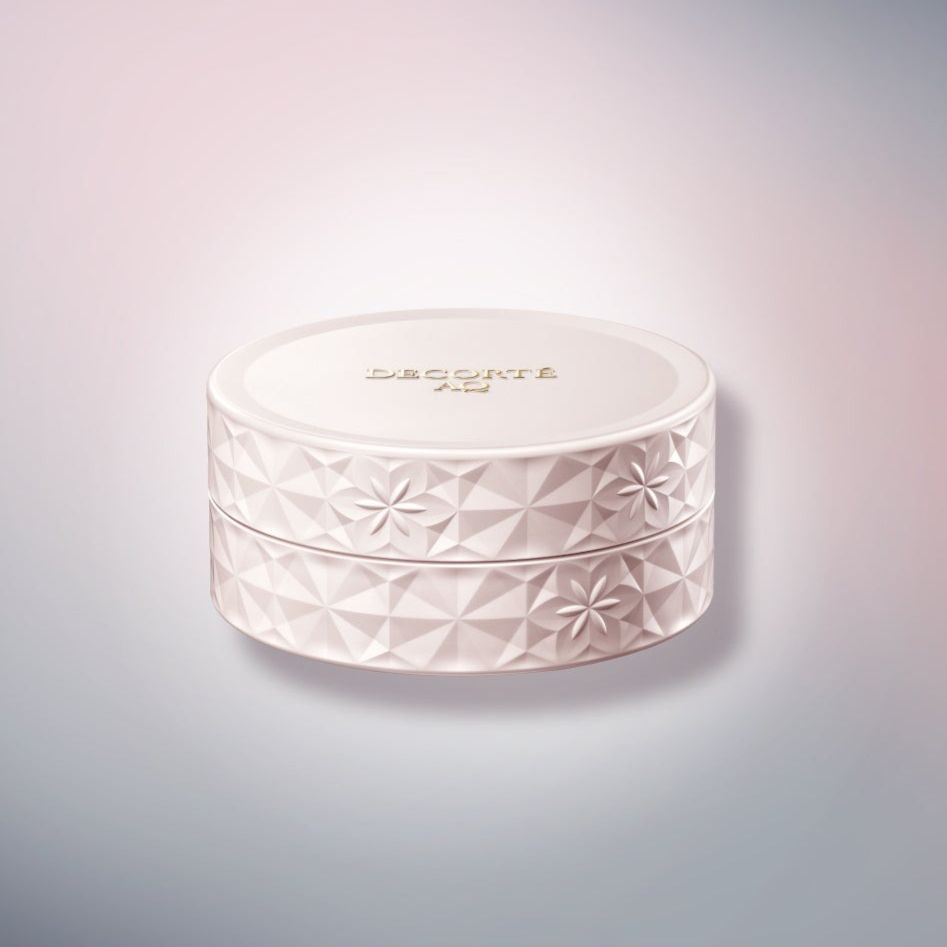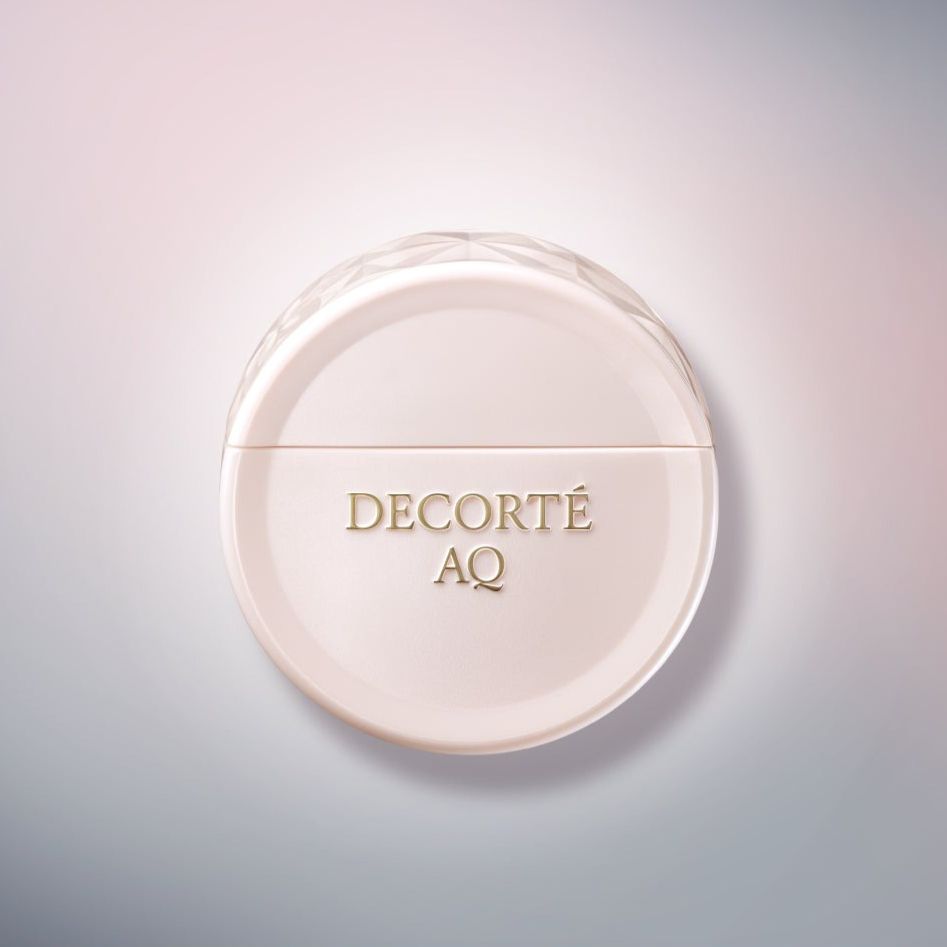 "Trust a Japanese beauty brand to excel at sweet yet chic packaging. Youthful clarity, via mind and body indulgence, is the aim of Decorté's recent body and hand care additions to the AQ line. Even before using any of these products, I felt more youthful and relaxed just by looking at them. Pretty, princess-like vibes? Sign me up! Looks aside, the AQ Hand Essence, AQ Treatment Body Cream and AQ Treatment Body Oil really do feel dreamy on my skin.
"It's hard to choose a favourite between the body cream and body oil—I find myself reaching for the latter when I want an instant glow, but I really love the scent and texture of both! Likewise for the hand essence, which I pop into my bag to keep my skin from getting too dry despite frequent sanitising. All three products contain the AQ line's signature extracts: white mucuna to reactivate and rejuvenate; white birch to restore vibrancy; and night blooming cereus to encourage relaxation." — Adelina Tan, Deputy Editor
SHOP HERE:
AQ Treatment Body Oil 100ml, RM480
AQ Treatment Body Cream 200g, RM400
Sulwhasoo
Essential Comfort Line
"Many may know Sulwhasoo for its phenomenal First Care Activating Serum, but did you know that the Essential Comfort line was ranked first in the moisturising toner/lotion category for eight years straight in Korea? With such a fantastic track record, I was excited to give the new and improved range a go. And did it deliver! Despite only using it for a few days, my skin has improved massively. For context, I had a lot of breakouts and flared-up skin due to stress, maskne—and negligence towards my nighttime skincare routine due to laziness and tiredness. Don't you have days where you think, "Ah, one night of skipping my serums and creams wouldn't hurt?" (No? Just me?)
"Well, Sulwhasoo's Essential Comfort line indeed comforted my feelings and skin condition, especially since its formula includes Sulwhasoo's most fundamental moisturising ingredient, JAUM Moisturizing Complex, and hypoallergenic prescription. After using it just once for both day and night, my skin looked less red and, in essence, well-hydrated with a glow. After cleansing my face, I use the Essential Comfort Balancing Water (RM240) as a toner. It absorbs into the skin almost instantly with zero stickiness after. Next is the Essential Comfort Balancing Emulsion (RM260), which has a creamy yet emulsifying texture and is designed to recover the skin's oil and water balance, strengthen the skin barrier and retain moisture.
"The last two items in the range are the Essential Comfort Firming Cream (RM350) and Essential Comfort Moisturizing Cream (RM320). True to its name, the Firming Cream, of course, focuses on skin elasticity, while the Moisturizing Cream aims to deliver moisture deep into the skin while calming it. Having received both, I personally recommend using the Firming Cream for nighttime as it has a creamier texture versus the gel-like Moisturizing Cream, which I use for daytime. Regardless, both work well into the skin, leaving it feeling velvety soft, soothed and comforted. Applying makeup after completing my skincare routine has also been a breeze! As someone who has sensitive skin and is prone to redness, I'm in love with how fast the products have worked, and I can't wait to see even more improvements with prolonged use. Finally, I'd also like to point out that the Essential Comfort line features sustainable and eco-friendly packaging!" — Rachel Au, Managing Editor
SHOP HERE:
Balancing Water, RM240; Moisturizing Cream, RM320; Firming Cream, RM350; Balancing Emulsion, RM260
Supergoop!
Daily Dose Vitamin C + SPF 40 Broad Spectrum Sunscreen Serum, RM194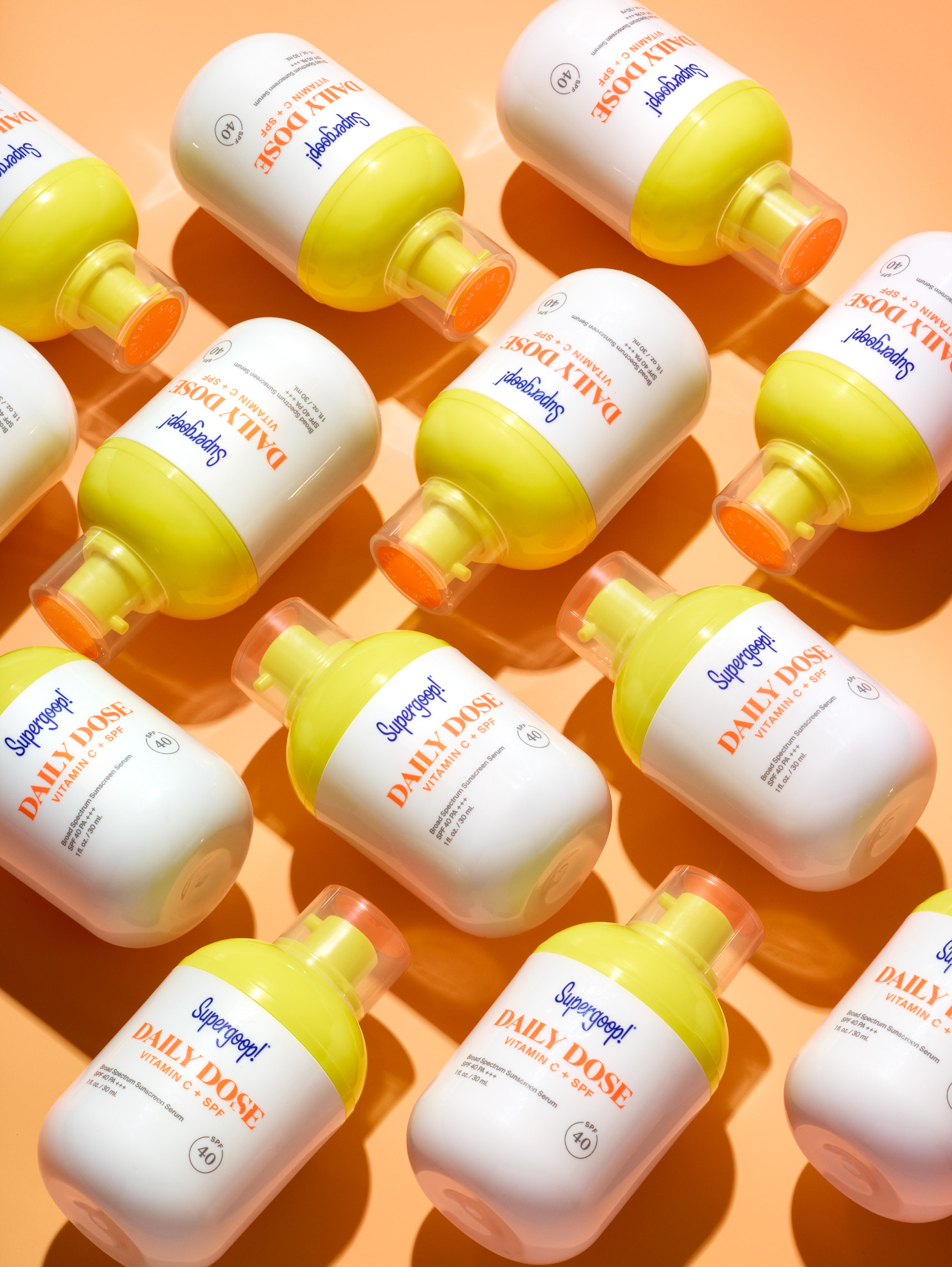 "I've tried several of Supergoop!'s sunscreens and none have failed me so far, so I was excited to get my hands on this hybrid version. Full disclaimer: I am generally skeptical of mixing sunscreen with any product as that tends to dilute the sun protection factor or I end up having to apply more product, which isn't ideal. While the Daily Dose didn't change my mind, at least it comes with a recommendation to follow up with a SPF-spiked moisturiser, primer, or CC cream for optimum sun protection.
"The first few times I tried this, I wasn't a fan of the application. Being used to the matte effect of my tried and true Supergoop! Unseen Sunscreen, this felt greasy and tacky on my face and fingers. However, I stayed the course for a few more days, and I'm pleased to report that the initial oily texture sinks in well after a few minutes, leaving a nice, dewy finish. I can see this being a hit with those who have dry skin or prefer a 'glass skin' look. Personally though, I would still use the Unseen Sunscreen more on the regular and save this for when my skin is looking dull." — Natalie Khoo, Lifestyle Editor
OleHenriksen
Strength Trainer Peptide Boost Moisturizer, RM213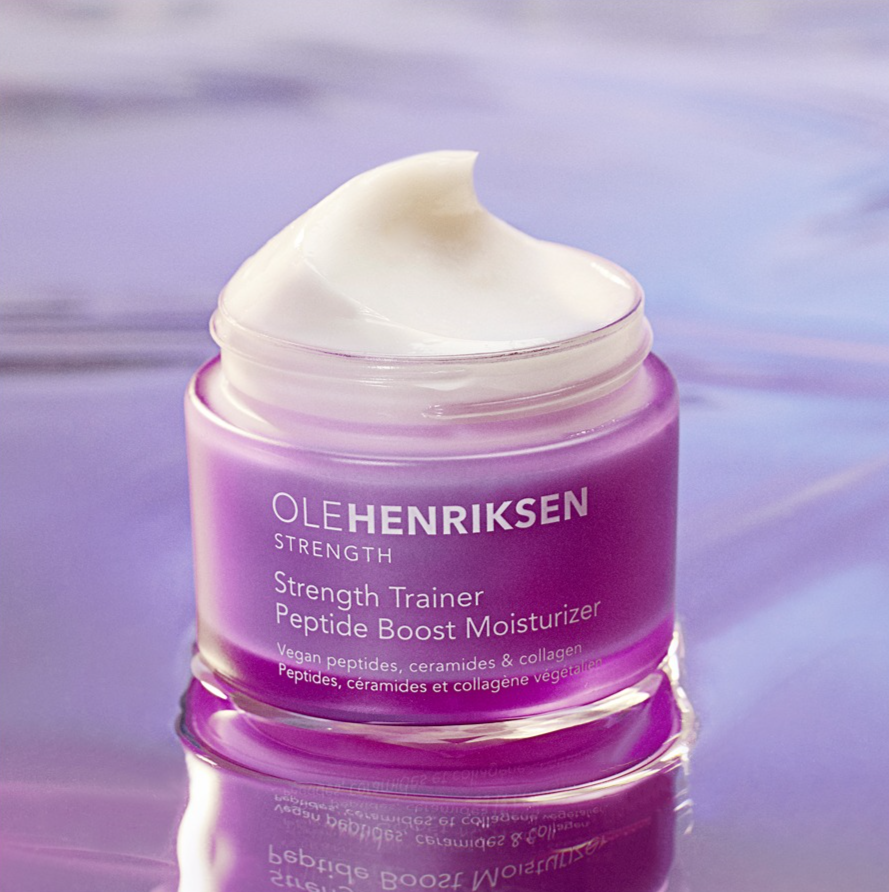 "I can be really picky with moisturisers. Due to my dry skin, I'm always looking for one that's incredibly moisturising, yet, hate it when the texture is too buttery that it leaves my face feeling greasy for hours. What I absolutely love about this pick is the balm-to-gel texture that melts in my fingers as I massage it onto my face, offering rich hydration with an unexpected lightweight feel.
"In terms of formula, this ticks all the right boxes with amino acids, peptides, ceramides, collagen and hyaluronic acid––all powerhouse ingredients, hence its name Strength Trainer, that helps retain moisture, rejuvenate and bring back the bounce to my skin.
"Overall, it makes a comfortable everyday moisturiser. It pairs well with the other products in my skincare routine and adequately preps my skin by creating a smooth base for foundation application. I definitely see myself repurchasing it down the line." –– Sarah Hani, Editor
Fenty Skin
Pre-Show Glow Instant Retexturizing 10% AHA Treatment + Reusable Applicator, RM180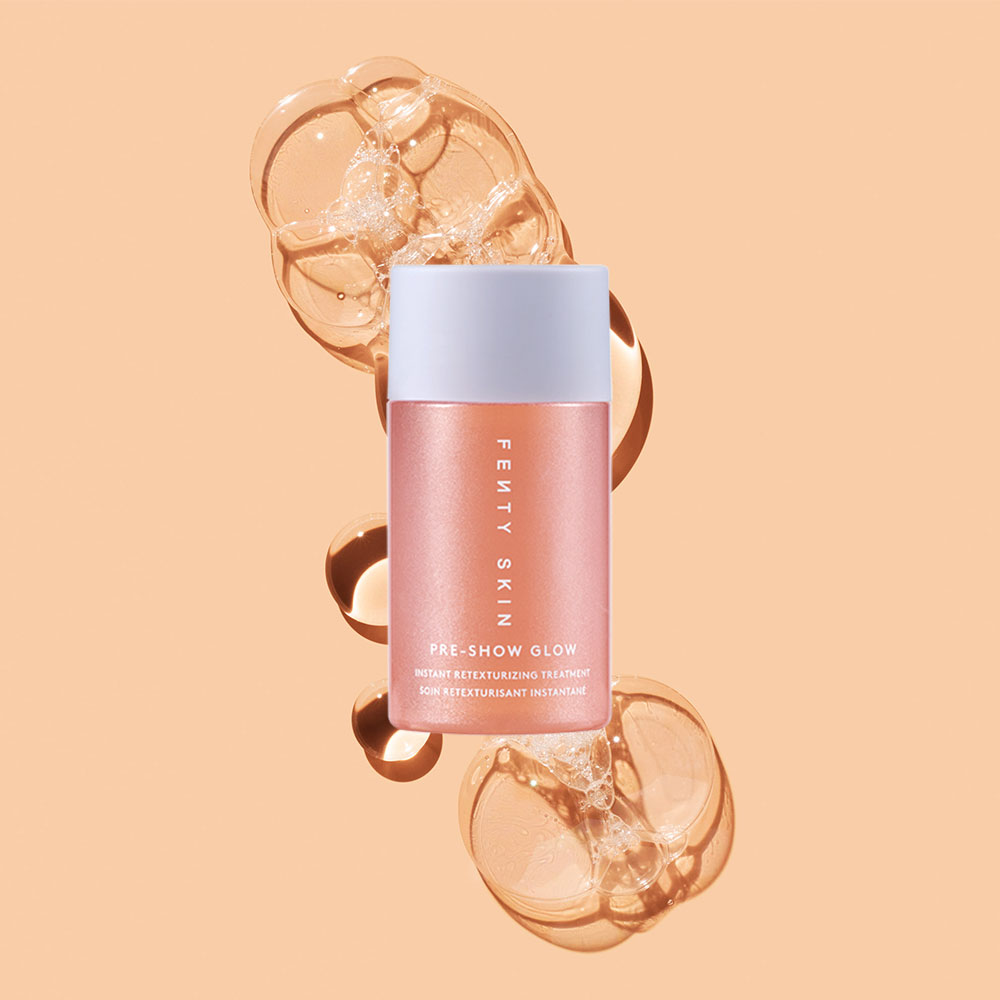 "As someone who wears makeup pretty regularly and loves nothing more than a flawless base to work with, one of my most sought after items in skincare are products that 1) help to minimise the appearance of skin texture and pores and 2) gently but effectively exfoliate my skin. I've had little luck finding a product that can do both, so I was very pleasantly surprised by Fenty Skin's Pre-Show Glow Instant Retexturizing 10% AHA Treatment. The treatment is marketed to give you smooth, bright, makeup-ready skin in just one minute—and it does not disappoint.
"The formula consists of a potent mix of 10 per cent AHA, rooibos, and fruit enzymes which work to deeply cleanse the skin. My skin was baby-soft and smooth to the touch after just the first use. Rihanna was not kidding when she said "glow", because even with the most minimal follow-up routine, my skin was probably the radiant I've seen it in months and the glow lasted for a good few days after.
"While the treatment contains a much lower AHA concentration than other AHA exfoliants on the market, it's perfectly matched with a physical exfoliating aspect from the reusable applicator, which is a must-have when using the treatment. The texture of the applicator is soft for a gentle scrub, and if you use the way Rihanna does (she fits it over her hand like a sock), it's really helpful for getting at the little nooks and crannies around the nose area.
"For anyone new to chemical exfoliants, the treatment may have a strange scent to it (some say it smells similar to perming chemicals), but if you're using a small amount as instructed, it shouldn't take too long to disappear. The instructions also say to use the treatment twice a week, but if you have sensitive skin it can surely be cut to once a week. Lastly, AHAs can increase photosensitivity, making it a lot easier for skin to be damaged by exposure to UV rays from the sun, so make sure to have a good sunscreen in your morning skincare routine! Also, definitely do a patch test first!" — Genie Leong, Editorial Intern
Find more beauty reviews like this here.