Beauty
Buro 24/7 Exclusive: Sisley's Nicolas Chesnier on the brand's game-changing star product
Going skin-deep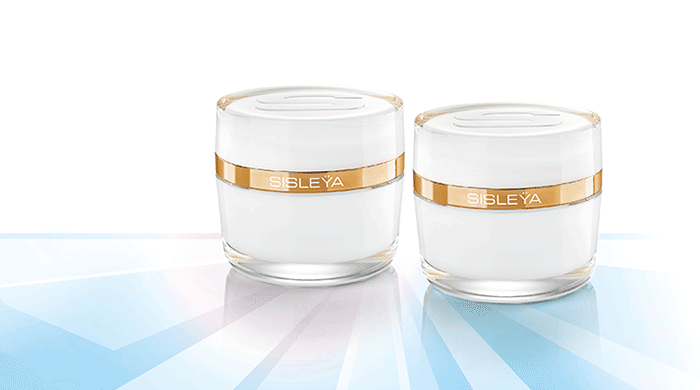 17 years ago, Sisley launched their best-selling anti-age cream that made it to the beauty must-haves list on many women around the world: Sisleÿa Global Anti-Age. Fast forward to 2016, the renowned French phytocosmetics brand has reinvented this star product of theirs, aptly renaming it to Sisleÿa L'Intégral Anti-Âge. What sets this apart from its predecessor is the fact that it actually targets signs of behavioural ageing alongside extrinsic and intrinsic ageing. We spoke to the brand's regional managing director, Nicolas Chesnier, on what behavioural ageing constitutes and a few beauty insider tips of his:
Tell us more about Sisleÿa L'Intégral Anti-Âge.
In 1999, Sisley launched Global Anti-Age, an all-in-one anti-ageing product to preserve the skin's youthful look and reduce the effects that hormonal changes can cause to the skin. But 17 years later, Sisleÿa L'Intégral Anti-Âge was a reinvention because we wanted to have a product that could target behavioural ageing, which is linked to an individual's lifestyle choices. Many factors can affect your skin on a cellular level, it is related to your diet, daily stressors in your lifestyle and your emotions to those, and environmental factors such as sun exposure and pollution. And all these factors can affect your cell's lifecycle—this causes early signs of ageing to appear on your skin such as wrinkles and a loss in firmness.
We usually do not reformulate best-selling products, but the lifestyles of people today have changed after 17 years, so we decided to rework Global Anti-Age to make it an all-rounder. Sisleÿa L'Intégral Anti-Âge works more precisely on your skin and efficiently because it acts on all the visible signs of ageing in your skin, whether it is genetic ageing or behavioural ageing. This time, our anti-age cream has more than 50 new actives such as Lindera extract (to resynchronise cell rhythm), Persian Acacia extract (to promote cell energy) and Yeast and Soybean complex (to optimise cell longevity). Once you use this twice a day for a month, you will see amazing results. We would not bring a product into the market until we know that it is effective and will work wonders on the skin. Even if you have not used anti-ageing products, this is a great complete product to begin your anti-ageing skincare routine.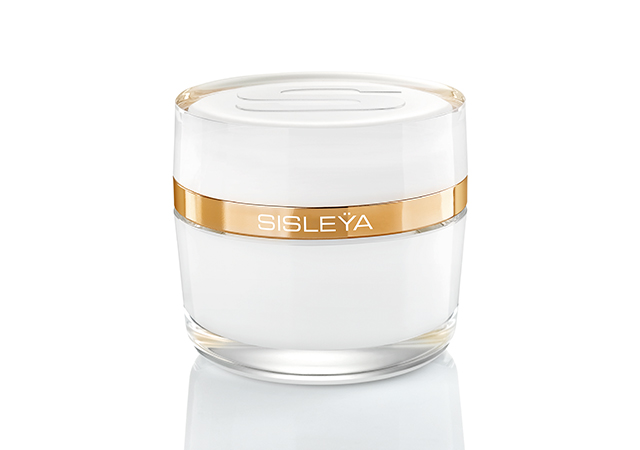 What's the biggest skincare faux pas that most women make, in your opinion?
To me, I think the biggest skincare mistake that women make is to apply sunscreen and SPF products multiple times a day and all year long. Women often don't know what is inside sunscreens that might harm their skin especially when the chemicals are absorbed into the skin and then to the bloodstream. Another mistake is being inconsistent with product application—you can't tell the results of a new product if you don't use it consistently, and then you might think that the product is ineffective. Once you begin trying out a new product, use it daily for at least a month to see if it works for your skin.
A beauty insider's tip you wouldn't mind sharing?
I think it is important to choose the right product carefully to suit your skin. If you are not aware of what ingredients are in the product and also what type of skin you have, it is pointless to pay for premium skincare because you might be using something that doesn't work for your skin at all. Again, I recommend trying a product for a month everyday to test its efficacy on your skin. It also helps to understand how to apply the product onto your skin and making sure that you consistently apply it the same way throughout.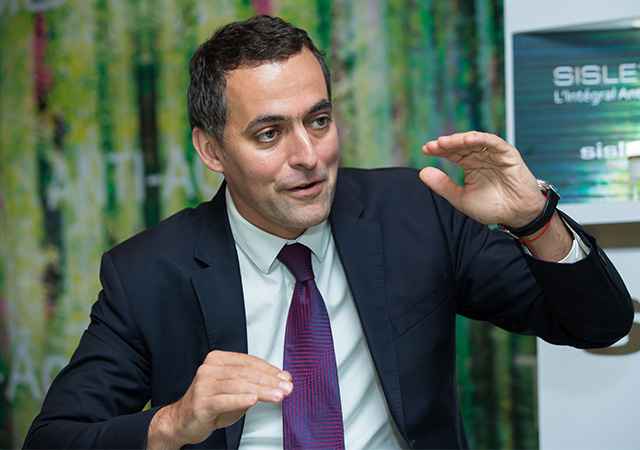 What do you think makes Sisley different than other beauty brands?
The fact that Sisley is driven by innovation and not trends makes us a very different beauty brand in the market. We are not interested in creating products that are trend-based as trends fade very quickly. Our focus is on real, natural products that have been scientifically backed and researched to actually benefit women's skin in the long run. Sisley is a family-owned brand—the d'Ornano family is involved in everything in the business, such as operations and the product development. As you know, we are pioneers in phytocosmetology, which is the scientific use of natural extracts in cosmetics. We are the second best-selling skincare brand in France, and we also have a large overseas market in China, South Korea and the USA. Asia is the most adaptable market for us—we find that our customers in Asia are more interested in the ingredients that make a skincare product. They like to be informed about what goes in a product that they are applying on their skin, and they tend to read the labels on the product more, I would say, and I think that is a good thing. It's always great to be informed and educated about products before you actually buy them.
Sisleÿa L'Intégral Anti-Âge is now available at all Sisley counters nationwide.
Related stories:
Future-proof your skin with the new Supremÿa Baume La Nuit
| | |
| --- | --- |
| SHARE THE STORY | |
| Explore More | |