Beauty
Buro 24/7 Exclusive: Global influencers unite for La Mer World Oceans Day 2016
#LaMerBlueHeart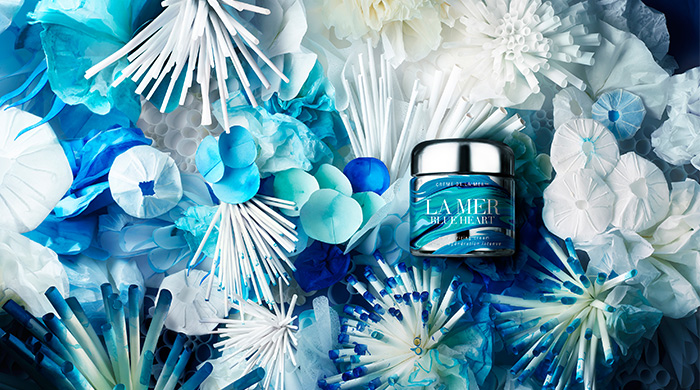 Ocean conservationists Philippe and Ashlan Cousteau, champion free diver Tomoko Fukuda and Spanish actress Elsa Pataky come together in celebration of La Mer's Blue Heart and World Oceans Day by capturing their personal ocean-inspired stories through a series of beautiful cinematic vignettes.
This year's artistic storytelling feat by La Mer is a much welcomed twist to their core message about ocean conservation – a dedicated cause the brand has supported for over a decade now – to also encourage the world to look at the ocean as a muse, and more importantly, as a vital source of inspiration in their everyday lives through the #LaMerBlueHeart campaign. Here, Philippe and Ashlan Cousteau kicks off the conversation with an exclusive sneak peek into their deep-sea adventure, and what it means to inspire a new generation when it comes to protecting beauty beneath the surface.
7 Questions with ocean conservationists, Phillipe and Ashlan Cousteau
What is your first ocean memory?
"The ocean has been a part of our lives since we can remember. For Philippe, a love of the ocean comes from growing up as part of a legacy of explorers who pioneered ocean exploration and conservation. For Ashlan, it stems from an adventurous childhood by the shore that always sparked a curiosity and excitement for what was beneath."
When do you feel most connected to the ocean?
"Everybody on this planet is connected through the ocean – it affects the way we live every day. Through our work, we have the privilege of physically getting in the ocean – exploring and discovering – and then sharing those discoveries with others so that they too can see the beauty, majesty and mystery that it holds."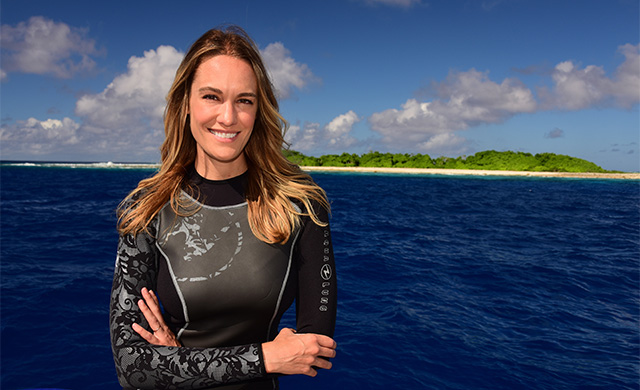 Where is your favorite ocean destination?
"About an hour north of Cabo San Lucas, Mexico is a little hidden gem called Cabo Pulmo. It's one of the largest Marine reserves in the world where no fishing is allowed. It was the people of Cabo Pulmo who established it and now maintain the marine park. There you can swim and dive with amazing animals like manta rays, turtles, whale sharks and all types of fish and by doing so you help support a community that is at the forefront of conservation. Another added bonus is this tiny sleepy village that has no cell phone coverage so you can completely disconnect with technology and connect with nature."
How does the ocean inspire you?
"There is a saying in the Cousteau Family, "Adventure is where you lead a full life." The ocean inspires us to keep searching for that adventure and recognise that it is our responsibility to teach future generations about how they can make a difference in water conservation."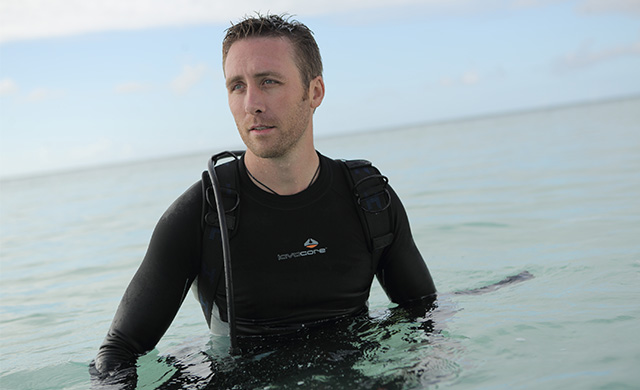 Why is raising awareness about ocean conservation important to you?
"Ocean conservation is important to us because our planet needs a future. We believe that children are the hope for our planet's future and that an effective environmental movement must be built by educating the next generation. Philippe's grandfather and father both had a simple vision for the world that they passed down to us. "Every child born has the right to breath fresh air, drink clean water and walk on green grass under a clear blue sky." That simple vision is one we share and what drives us everyday."
Why did you decide to partner with La Mer?
"We also have a common story to La Mer's founder, Dr. Max Huber. We partnered with La Mer because the brand takes a similar approach to ocean education as we do – celebrating the ocean's beauty, and ultimately, fostering a deeper understanding of how essential it is to everyone's life.
"My grandfather was a filmmaker, explorer and writer and while many people remember him as a tall Frenchman with a thick accent who invented scuba diving and became, as people sometimes call him, "the father of the environmental movement" but,he didn't start out like that. As a young man he knew very little and cared even less about the ocean. His dream was to fly in the French Airforce, but a car accident broke his back and he was eliminated from the program. To heal his back, doctors told him to swim in the Mediterranean Sea to rebuild his strength. As he swam in the ocean he wanted to spend more time underwater and ultimately, he invented scuba diving, underwater cameras and submersibles – the rest is history.
"So like Dr Huber, my grandfather initially sought healing in the ocean and through that, was able to transform people's lives and how they connect to the sea."
Blue Heart is La Mer's global effort to celebrate the ocean and all the beauty it inspires. What does the term, "Blue Heart" mean to you?
"From the air we breathe to the water we drink and the food we eat, the oceans are key to the survival of all life on our water planet. Indeed, the ocean is the heart of the earth and we must always protect our Blue Heart."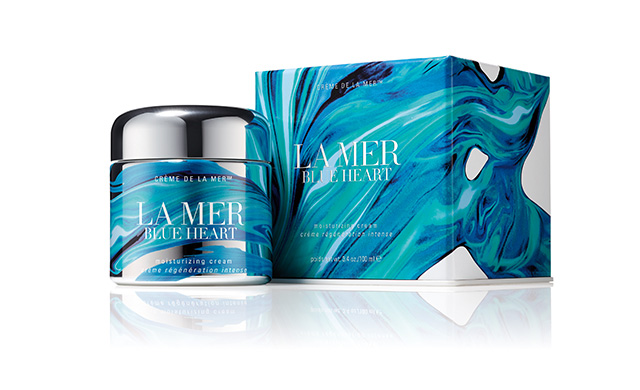 The new limited edition, sea-inspired Crème de La Mer jar design in celebration of La Mer's Blue Heart and World Oceans Day 2016 is now available at all La Mer counters nationwide.
Follow their #LaMerBlueHeart adventures at Philippe Cousteau (@pcousteau) and Ashlan Cousteau (@ashlancousteau), Elsa Pataky (@elsapatakyconfidential) and Tomoko Fukuda (@tomoko_fukuda).
| | |
| --- | --- |
| SHARE THE STORY | |
| Explore More | |