You haven't met a full-fledged #BossGirl until you meet Nik Azura, co-founder of the Nailsmith Spa & Bar. This former management executive who also is a mum of four (her fifth on the way!) is the brains behind the first manicure-cafe in town, located in Publika. We chatted with Nikky about what are some of the ups and downs of running a business along with her favourite nail look:
Tell us a little more about your background—how and why did you start the Nailsmith Spa and Bar?
The idea to start up a new concept of nail spa that is different from other nail parlours came about when my business partner Jane and I were having coffee. Our initial idea was to have a mummy-friendly nail salon and over time, the idea evolved. Today, Nailsmith Spa and Bar is the first of its kind in the country that is refered to as a 'manicurecafe' that uses organic and halal products.
But before embarking on this, I was an assistant manager at the Securities Commission Malaysia (SC). Upon returning to Malaysia in 2006 after completing my studies in London, I started work at the SC as a graduate management executive. I loved my job from day one as it gave me a sense of confidence and I felt contented. Besides the usual nine-to-six job scope, I was active in all other activities held by the SC.
In 2010, I got married. By 2013, I was already a mother of four—Idris Shah Petra, 5, Ratu Adinda, 4, Iman Ivanna, and Iman Ivanya, 3 (they're twins!) That was when I knew I had to give up my job to focus and spend more time with my husband and children. I resigned shortly after getting promoted to assistant manager. Although the joy of cooking and taking care of my husband and kids is great, I knew that I wanted to contribute and make a difference to the people around me—that was when I sat down with Jane and came up with the idea of my own business.
Today, heavily pregnant with baby number five, (I'm in my third trimester) I am very proud that my business is fairly original in Malaysia and has been doing well since its launch in March 2015. The anxiety was real as I didn't know if we were going to make it or not, but I believe that if you're disciplined and hardworking, things will fall into place. I'm happy that I have the flexibility (of time) now as I can focus on both my family and business and plan my schedules accordingly.
What are some of the ups and downs when it comes to running your own business?
It is a natural phenomenon to go through ups and downs when you run your own business. I have to say that one of the downsides is when you have a shortage of staff. The ups are definitely when customers and the media recognises your shop for its outstanding services. The other satisfaction is when customers have complete trust in us to take care of their nails. I'd say that the biggest achievement in any service industry is to have returning or loyal customers, which also is a great way to spike your sales.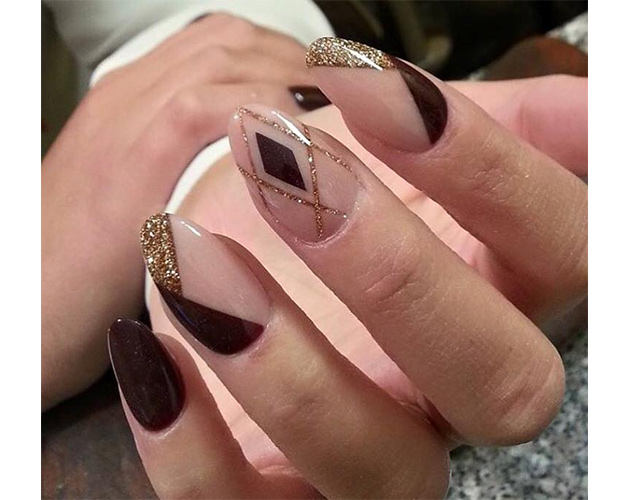 What is your favourite nail look to go when you are feeling empowered?
You will see different set of designs on each of my nails. Nail accessories is definitely a must to have for me to complete my outfit when I am out attending events.
Any nail beauty tips you'd like to share?
Before you start doing anything with your hands, it is important to make sure your nails and the surrounding skin is dirt-free. Always keep your cuticles moisturised by applying cuticle oil. I cook everyday but I still manage to keep my nails strong and healthy.
Who or what are you inspired by?
My family inspires me to be who I am today. I want to be able to make my parents and husband proud, to influence my children to be independent and always chase their dreams.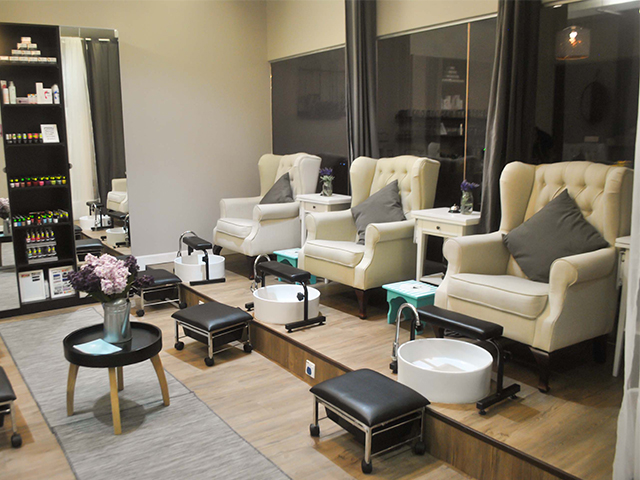 Complete this sentence:
"If I wasn't running The Nailsmith Spa and Bar right now, I would probably be…"
Running other beauty businesses. I definitely will not stray far from the idea of running my own business. I love the adrenaline, challenges and excitement that come with it!
One thing you absolutely love about your job?
I enjoy having clean and beautiful nails, and I get to eat good food at my café (perks of trying out new desserts and savouries)! I also get to expand my network in the industry and meet people with the same passion as I have—I'm always inspired by people like them!
In your opinion, what is one misconception that people always have about nail care?
Some men are still shy to get their nails cleaned and treated at the spa because it is often associated as a rather "feminine" activity instead. Who says beauty services are limited to women only? To me, personal hygiene is important, and the act of maintaining and having clean nails says a lot about a person's character.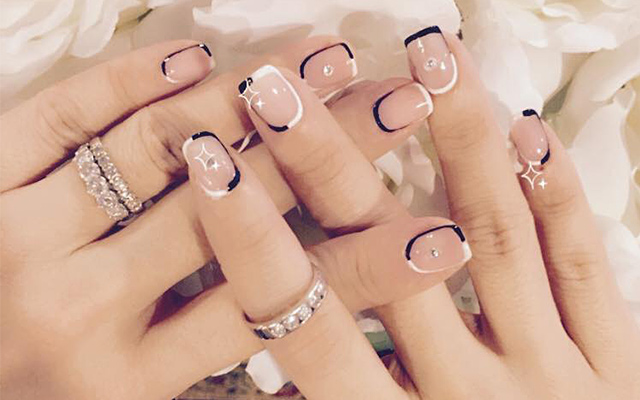 A current nail look you would recommend to our readers to get from the Nailsmith?
A simple and chic look always is a classic. The latest trend now is incorporating a mixture of different designs on each nail. The marbled effect is pretty popular as of late as well.
What vision do you have for your business/career in the next five years or so?
Definitely for Nailsmith Spa & Bar to be well-established and successful enough for us to expand or franchise it some day.
Nailsmith Spa & Bar is located at D3-G3-5, Block D, Publika Solaris Dutamas
You may also like…
#BossGirl: Beauty vlogger Emily Quak on her YouTube journey and go-to beauty tricks
| | |
| --- | --- |
| SHARE THE STORY | |
| Explore More | |