Swing by Nailsmith Spa & Bar for a quick manipedi appointment and grab a bite while you're contemplating a spa treatment thereafter
The next time you're undecided on having tea or getting your nails done first, try having both at one go at Nailsmith Spa & Bar in Publika Solaris Dutamas. The first of its kind here in Malaysia, Nailsmith is a salon, spa and café put together with an array of services such as manicure and pedicure, full-body massages, and spa treatments for a full-on beauty and wellness session, all using 100% organic beauty products.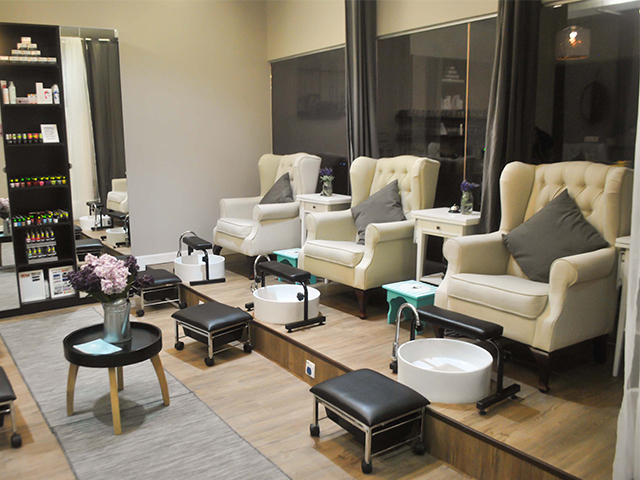 Before (or after!) your session, hang out at their snazzy little café area for an assortment of confections and baked pies along with a cuppa coffee for good measure. Another plus point about Nailsmith is its children playroom where mothers can bring their kids along for their salon appointments without worrying about leaving them unattended. 
"We wanted to create an environment that welcomes practically anyone," says co-founder Nik Azura Nik Aminaldin. "We want our friends, families and patrons to be able to step in and find everything in one place—whether it's just a quick business meeting over coffee, an express manicure or a full body massage—and allow themselves to relax and enjoy their experience with us."
Nailsmith Spa & Bar is located at D3-G3-5, Block D, Publika Solaris Dutamas.