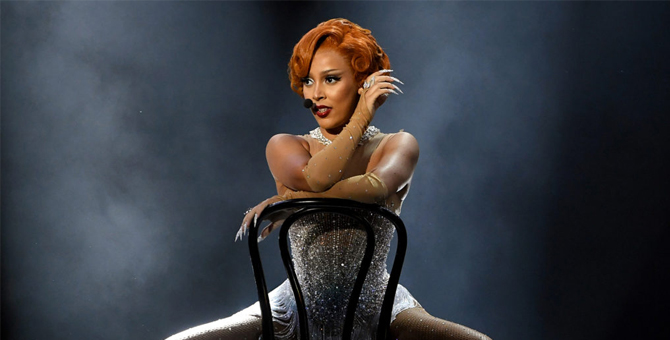 Alicia Keys' blunt bangs and sleek lengths stole the show
The singer-turned-beauty-mogul swapped her natural ringlets for this high-shine style and we are loving it.
Doja Cat stunned with ginger tresses
Debuting a colour that can only be described as 'pumpkin-chic', this look was one of our favourites from the event.
Doja Cat's full-on Roxie Hart homage was divine
The singer sported this 1920's-inspired look during her medley of 'Juicy', 'Say So' and 'Like That'.
Sia's cotton candy locks were good enough to eat
The songstress was a colour-coordinated candy cane dream during the event, thanks to this magnificent wig.
Lil Nas X nailed the top-to-toe '80s getup
The 'Old Town Road' rapper is probably hands-down our favourite beauty moment from the show. It's the hair for us!
Billie Eilish's matchy-matchy mani is a power move
The queen of pattern coordination came through with this all-over Gucci look, complete with matching manicure. Perfection!
Cher continues to prove that ageing is a choice
Do you believe in life after love? Cher sure does—apparently life just goes on and on and on for her, while she remains sprightly as ever.
Lizzo really wants you to exercise your democratic rights
In black and white letters, with little room for interpretation: VOTE. Lizzo's look is certainly one way of making a statement.
Demi Lovato sports the 'Ariana' and some killer blue eyeshadow
Summer's favourite hairdo is back, and it's made its way onto yet another celebrity's head. These pigtails that Demi is sporting are sleek and cute.
The best beauty moments from the Billboard Music Awards 2020
Beauty and the Billboard