As we head into the festive period, there isn't a better time than now to prep yourself and get your beauty look down pat. The holiday season means that party season is also just around the corner, and you would want to look like a million buck. Get some inspirations from our tried and tested beauty fixes below:
Cranberry & Cloudberry manicure and pedicure at The Nail Parlour
Duration: 1.5 hours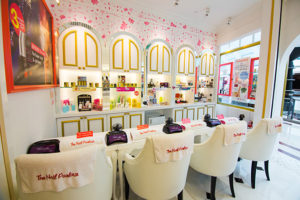 One of the treatments that I always look forward to is a manicure and pedicure but these are also the services that I rarely have the time to engage in. But I do try to make at least one trip to the nail salon per year. Naturally, I was in a jolly mood as I headed to The Nail Parlour at 1 Utama Shopping Centre to try out the new cranberry & cloudberry manicure and pedicure treatment.
First, I had my hands and feet soaked in a warm bath – this was really comforting for my tired joints and muscles. Then the therapist sloughed off my dead skin cells with an exfoliating scrub infused with cranberry and cloudberry extracts. The scent was lovely! You'll be tempted to give it a little lick. After that, I had my nails meticulously trimmed, shaped and filed, and my cuticles cleaned. This is something that I take for granted, the appearance of our nails really sends a message of who we are.
Next, a pampering treat! It was a wonderful sensorial experience as the therapist worked a concoction of real honey and shea butter over my hands, while a foot masque containing honey, cranberry and cloudberry extracts was applied to my feet before being wrapped into heated mittens and booties. This helped to infuse the benefits of the ingredients into my hands and feet further. This was followed by a quick massage with cranberry and cloudberry butter lotion. My hands and feet had never felt smoother and softer than they did that day. I then got my nails polished with the trending colours of fall-winter — warm nude for my hands and deep red for my feet. If you want to look presentable with perfectly manicured and pedicured digits for the holiday, The Nail Parlour is the place to go.
For more information, see here. 
Fotona 4D laser facial at Luminous Aesthetic Clinic
Duration: 30 minutes (+ 30 minutes for pre-numbing)
A laser treatment may sound like a scary experience, but my curiosity got the better of me when I made an appointment to try out a laser facial for the first time. I walked into the Luminous Aesthetic Clinic at Beauty Hall, Pavilion KL with very minimum knowledge of what a laser facial is about. The attending doctor explained everything I needed to know and walked me through the process of the laser facial. The Fotona 4D laser facial is based on a skin resurfacing and rejuvenation approach, where it is offered as part of an anti-ageing treatment.
It combines two kinds of laser—ablative and non-ablative, in which the settings can be customised to suit your skin needs and what you'd like to achieve. I was concerned about the appearance of fine lines around my forehead and eyes, as well as acne scarring. Fotona 4D laser facial will be good in addressing those issues; it is designed to help enhance skin tone and texture as well as promote skin rejuvenation from deep inside the cells by stimulating collagen production.
As this was my first laser treatment, the doctor applied a numbing gel to my face area to minimise any discomfort. There are four steps to the Fotona 4D laser facial:
The first step is known as the 'SmoothLiftin' on the 'IntraOral' area, where the laser is focused on the cheeks and lips from inside the mouth – this is to encourage skin tightening and lifting, to restore volume and diminish nasolabial folds around the mouth and cheeks, and to plump up skin like fillers do.
The second step is called the 'Frac3' laser or 'Rejuvenation' where the treatment is to stimulate collagen from the outside. Hence, it penetrates deeply to encourage further skin tightening as well as to promote wound healing.
The third step is called 'Piano' or 'Skin Tightening', in which the laser is targeted at deep skin imperfections like acne scars and dark spots. It also helps to improve texture, tone and wrinkles.
The fourth step is 'SupErficial', which is a light peel treatment. A micro-laser peel is used on the skin to reduce surface imperfections, minimise fine lines and pores as well as "polish" the skin for a smoother finish.
The Fotona 4D laser treatment "heats" up the skin to encourage the skin cells to act quicker and produce more collagen, as well as "beams" micron-thin layers of the epidermis to reduce imperfections. I felt a warm sensation during the first and second step, "ant bites" during the third step and a mild discomfort on the fourth step. Immediately after the 30-minute facial, my skin was slightly pinkish and the surface felt a little rough, but nothing to worry about as this was a normal reaction. The dead skin cells started to peel away after a few days, and I could definitely see how plumped my skin was and the acne scars had faded a little. The doctor recommended four sessions to see better results. Fotona 4D laser facial is great if you want a fast fix to your skin concerns and look more youthful in the process.
For more information, see here. 
The Exceptional facial at Kanebo
Duration: 1 hour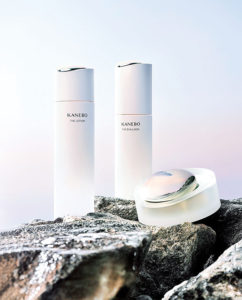 If you need a little midweek pick-me-up, you can't go wrong with an indulging facial treatment. My Kanebo experience was a welcomed relief as my lethargy was beginning to show on my face. The Exceptional is the latest skincare range from Kanebo that is all about achieving clarity of the skin and mind.
The facial started off with a gentle cleansing milk that was massaged onto my skin to rid of impurities and oil. The Lotion was then applied onto my skin to prep it for the next step. It has this distinct fragrance that is a blend of musky and floral notes to send you into a deep relaxation. The relaxing factor increased three-fold as the therapist worked up a heavenly face massage with The Emulsion and a massage cream to stimulate blood circulation as she presses on the pressure points. I was completely at ease at her deft hands drifting in and out of consciousness at this point. Next, a hot face towel was placed on the face to open up the pores and then a face mask was applied to the face. As my facial comes to an end, the therapist applied The Cream to seal in all the moisturising goodness. The Exceptional facial was a good way to revitalise, regenerate and restore the skin to a healthier state.
For more information, see here. 
| | |
| --- | --- |
| SHARE THE STORY | |
| Explore More | |