Following the debut of Marrakech Intense last year, Aesop introduces its latest scent offering, which represents a beautiful marriage between creative minds and innovative ingredients. Tacit is the brainchild of the brand's exclusive collaboration with French perfumer Céline Barel, who brings to the table, her unique individual experiences and interpretations of the elements to create a new, captivating fragrance that defines an exciting scent chapter for Aesop.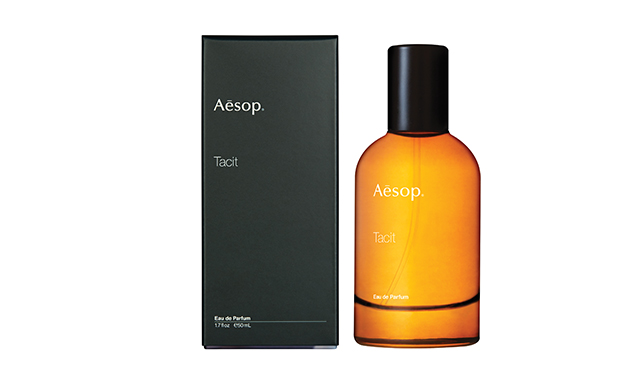 Tacit refers to knowledge that is implicitly understood rather than directly communicated.
We caught up with Kate Forbes, Aesop Head of Products and R&D – and the force behind the development of over 80 per cent of Aesop's current product range – on the journey of Tacit and the brand's unique collaboration with Céline, as well as to discover the inside story behind the work of art by Australia-based Generative Artist Jonathan McCabe as the visual communication for Tacit.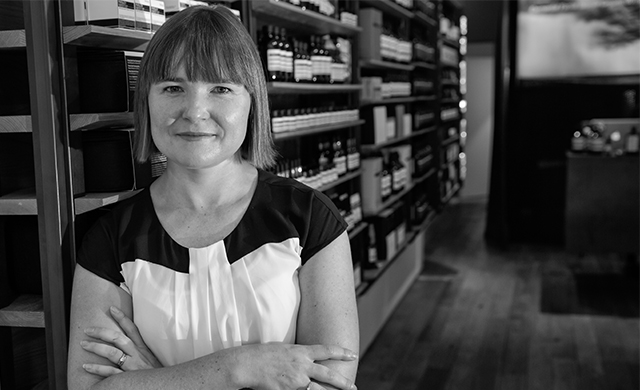 Tacit took almost 10 years to materialise since the first meeting with Céline; what is they key message Aesop wishes to deliver through the scent?
"That we do not take the responsibility of introducing new products lightly and we only release a few new products each year. Each product spends more than two years in development. We have known Céline for almost ten years, but we were waiting for the right time to begin work on a new fragrance project. The actual process commenced almost three years ago with Tacit.
"We wanted to create a modern interpretation of the fresh notes found in traditional colognes, but had to ensure the fragrance was simultaneously long lasting."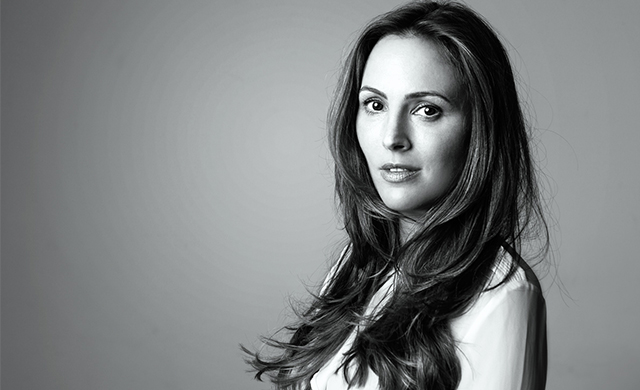 Tell us a little about the collaborative process with Céline.
"Tacit's journey began three years ago with Céline, whom we first met in Paris in 2006. Like Aesop, Céline has always been interested in working with contradictions and difficult materials. We felt an immediate emotional and intellectual connection when we presented Céline with a small package containing some inspirational scents: an empty tube of green paint, a pile of dried laurel leaves and some pieces of bark. This was an abstract olfactive representation of Aesop, and would later become the memory box that Céline would carry for Aesop's fragrance development."
Which key ingredients dominate the fragrance profile for Tacit?
"The three key ingredients: Vetiver (from Haiti), Yuzu (from East Asia) and Basil (from Eqypt), were considered from the outset and included in the initial brief to Céline. The combination of a woody fragrance with both citrus and herbaceous notes is something found in a few products in the Aesop range, including our well-loved Resurrection Aromatique Hand Balm. The result is an evolution of the fragrance on the skin over time as different notes prevail.
"The sources and balance of these three key ingredients was a critical part of our development process. Vetiver, for example, is an essential oil obtained from a plant root, so the aroma of the typical oil can be very earthy and rough. During the development we looked at many sources of this material, finally agreeing that a fractionally distilled version, which carefully removes only the clean "heart" of this ingredient, suited this fragrance perfectly, bringing freshness reminiscent of grapefruit. It is the carefully considered composition of the fragrance as a whole that allows the individual components to be highlighted in harmony."
How would you describe your first experience with the scent?
"Each individual will have a different experience with Tacit, which is influenced by their past memories. We want Tacit to speak for itself – to bring cheer to crisp winter mornings and clear freshness to summer evenings."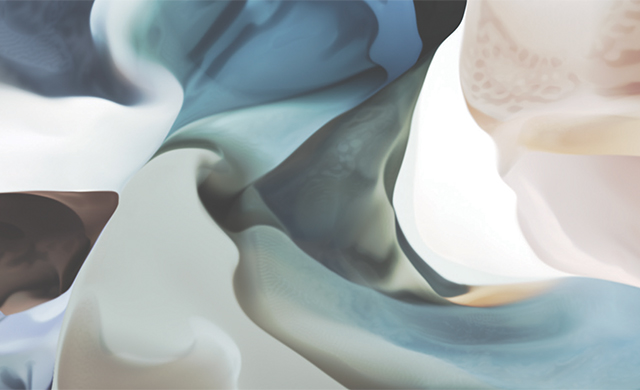 What inspired the Generative Art genre and collaboration with Jonathan McCabe for Tacit, and what story does the art convey?
"We have explored the theme of 'tacit knowledge' in our product packaging and campaign materials. Our creative design explores the visualisation of adaptation and change, which speaks to how we constantly adapt to our environment and grow from our experiences, building upon ourselves and our 'tacit' knowledge.
"We collaborated with an Australian generative artist, Jonathan McCabe, to create the artwork and video you will see on the product packaging, and in our stores during the launch of the fragrance. This art is generated from the knowledge shared between Céline and Aesop, thereby reinterpreting Tacit and its inspirations in a visual way."
What are some interesting aspects about the scent that not many people will know about?
"We were very interested in the use of Yuzu in this fragrance, but unlike many other citrus fruits the peel is not available as a byproduct of the food industry. As such it is extremely difficult to find an ongoing high quality source of the essential oil from the fruit. To incorporate this into Tacit the scent of Yuzu was analysed then recreated through a mixture of other citrus oils."
Your personal tips to make a scent last?
"The time that a fragrance lasts on your skin is very personal, depending on both your skin type and the climate in which you live. While we believe Tacit is a perfectly rounded fragrance on its own, you can customise the experience of wearing it by spraying Tacit on top of a base of our body balms. Rind Concentrate Body Balm will provide a base that highlights the citrus notes in Tacit and Reverence Aromatique Hand Balm highlights the Vetiver."
Finally, your personal favourite scent and/or notes and how you'd usually wear fragrances?
"My scent preferences change with my mood and the season. During the day I usually prefer something fresher, with something rich and woody for the evening. Personally I love a fragrance that keeps drawing me back as it evolves over the day."
Discover your unique Tacit experience at all Aesop stores and counters from September 2015 onwards.
| | |
| --- | --- |
| SHARE THE STORY | |
| Explore More | |