1. What's your morning kick-starter?
"Coffee!"
2. The first thing on your to-do list each morning?
"Yoga."
3. The one thing that excites you about your job each day?
"My team and how dedicated they are to Urban Decay."
4. You feel most alive when…
"I'm on a date with my husband."
5. A dream collaboration with an artist or designer (past or present)?
"Alexander McQueen. He was a visionary and I would have loved to experience his passion for beauty."
6. Three items that make up your signature look are…
"One of my favorite looks is Zodiac Moondust Eyeshadow with Jilted Revolution Lipstick and Zero 24/7 Eye Pencil."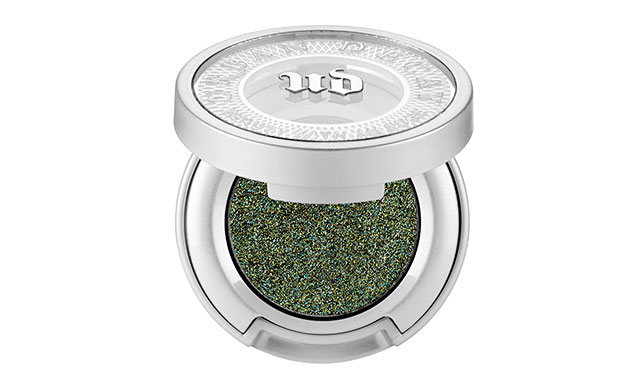 7. If you could give your younger self one beauty advice it would be?
"Don't let that makeup artist pluck your eyebrows!
8. The lesson you learned from that?
"That they'll never grow back!"
9. The boldest beauty move you've ever made?
"Launching Urban Decay in 1996!"
10. Your beauty picks to instantly go full-on glam?
"Zodiac Moondust Eyeshadow, Perversion False Lashes and Revolution Matte Lipstick in After Dark."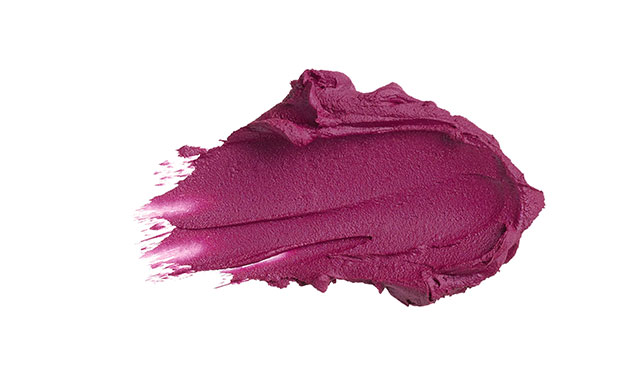 11. Top desert-island essentials.
"Concealer, mascara, lip gloss and sunscreen!"
12. Favourite skin-health foods?
"Almonds, kombucha and my friend Yasmin's raw fermented zingy yogurt."
13. An indulgent treat you'll never say no to?
"Dessert!"
14. When it comes to body wisdom…
"It's important to me to work out every single day. It keeps me healthy, strong and mentally balanced to give me confidence in my regular life."
15. Your favourite feature?
"My abs. I've worked hard for them!"
16. A beauty trend you'll be experimenting with next season?
"All of them! I'm never done experimenting."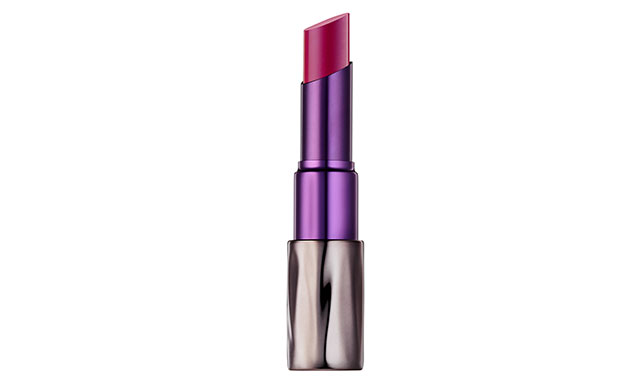 17. What's high on your Christmas wish-list this year?
"Collapsible ski poles and a new snowboard!"
18. Your top 2016 resolution?
"To be more spontaneous."
19. A place that never fails to inspire you?
"New York City – I've been there countless times, but it's been a never-ending source of inspiration throughout my career."
20. The one thing you wish you had more time for?
"Downtime to learn to play the guitar."
21. Disconnecting is when you…
"Take time out to be active with my family. We snowboard and ski together in the winter. In the summer, the boys will occasionally lower themselves to my level and go surfing with me. We all play catch together on the beach when we're not in the water. Other days, we will take out our bikes. I also love yoga, Crossfit, tennis and volleyball."
22. The last thing you'll do before bed?
"Try out a new makeup look. You're going to wash your face anyways, so why not?!"
23. If Urban Decay wasn't in the picture, you'll most likely be…
"A scuba instructor or a painter!"
24. What are you excited for Urban Decay next?
"We're working on all sorts of new exciting products and can't wait to show them to you!"
Urban Decay is available at its flagship store in Suria KLCC and all Sephora boutiques nationwide.
| | |
| --- | --- |
| SHARE THE STORY | |
| Explore More | |