1. Your biggest inspiration for The French Beauty Solution is…
"To share beauty secrets and encourage women to enjoy their beauty routines."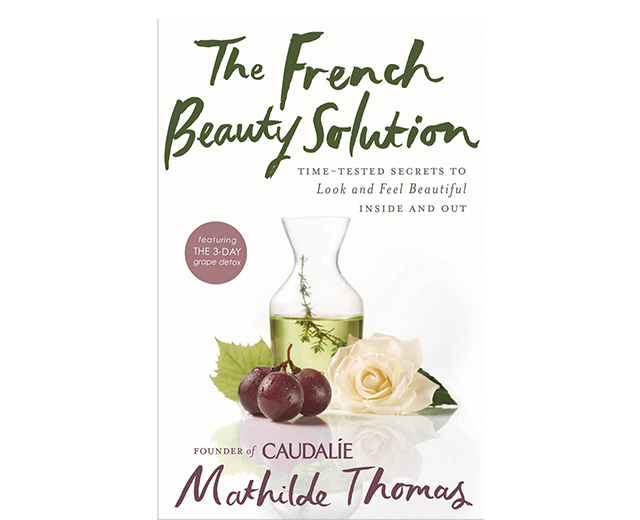 2. What's the one message you'd like women to take away from the book?
"Our beauty routines should give us pleasure because when you feel good, you look good.
3. What did you enjoy most about the process?
"I have to say it was a very long and vigorous process but the most exciting part was reflecting on my past experiences and my grandmothers' recipes and seeing them in this book makes me proud."
4. Who was the first person you gave the book to as a present?
"My husband and Caudalie Co-founder, Bertrand Thomas."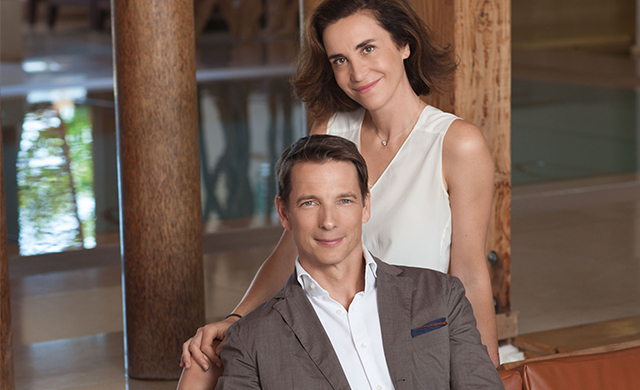 5. The best beauty advice passed on to you is…
"I was taught that beauty is not something that you turn to in a panic but it's far more important to see it as a ritual and discovering what works best for you."
6. The one thing that never fails to make you feel beautiful is…
"A glass of red wine at dinner!"
7. When are you happiest?
"When I'm at my family vineyard, Chateau Smith Haut Lafitte, in Bordeaux, which is home to our first Vinotherapie Spa, Les Sources de Caudalie."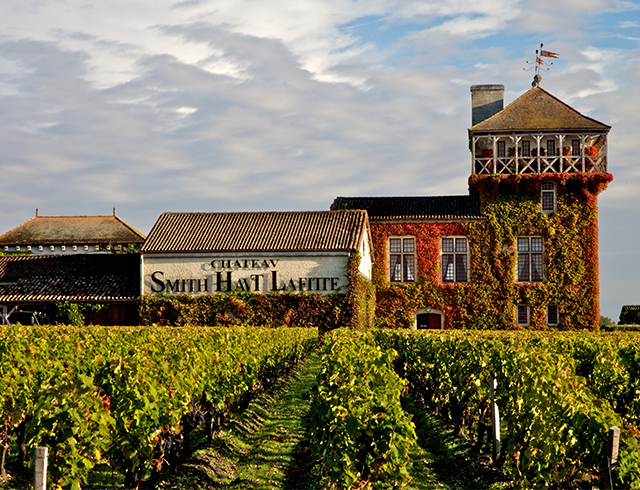 8. The best thing a woman can do for herself…
"Is to take a good look at how you treat your body as it's incredibly reflected in the quality of your skin."
9. Who's on your list of dream designer x beauty collaborations for Caudalie?
"Jason Wu has been a long-standing fan of Caudalie and our Vinotherapie Spa. I would be interested to partner with him!"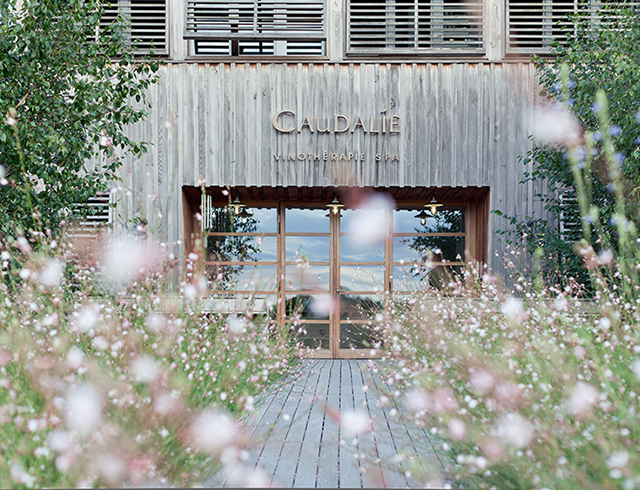 10. If you could spend the day with any beauty or fashion icon, who would it be?
"Brigitte Bardot."
11. What would you do?
"I would have her teach me how to apply her iconic cat-eye makeup and red lipstick. I'd also have her teach me how she maintained her thick blond hair."
12. A beauty product you're currently obsessed with?
"My Vinoperfect Tinted Moisturizer – it's rich in Viniferine to brighten and even out the complexion, contains SPF 20 and provides the perfect amount of coverage for the summer."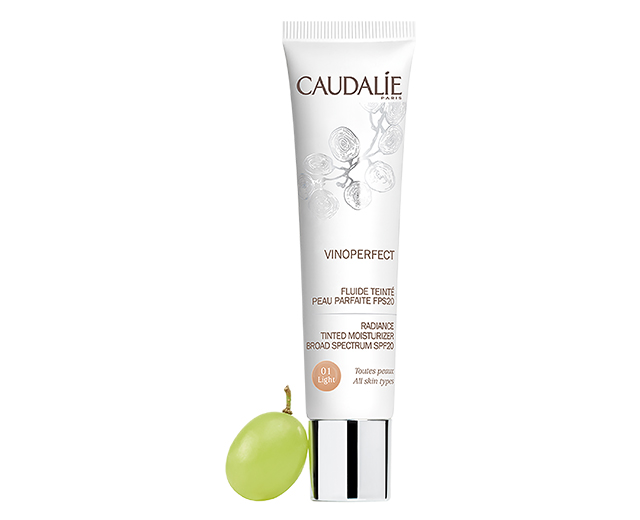 13. What's currently trending in France?
"Juice cures – detox, slimming and sun defense – and ephemeral tattoos on the body. French women love them on the arms, the neck, the legs – everywhere! Very cute and easy to remove – also perfect for summer!
14. Your favourite French cuisine?
"I have a weakness for Comte cheese and a baguette – it's my favourite. If I'm in the mood for something sweet, a Laduree Macaron is one my indulgences."
15. A recent favourite holiday destination?
"We love skiing in the French Alps. My parents are Olympic French skiers and we are raising our children to love to ski as well. It's a family tradition and it's a great way to bring everyone together."
16. If you could live anywhere in the world, where would it be?
"Probably my family vineyard in Bordeaux, or my home in the Hamptons. They both offer different experiences."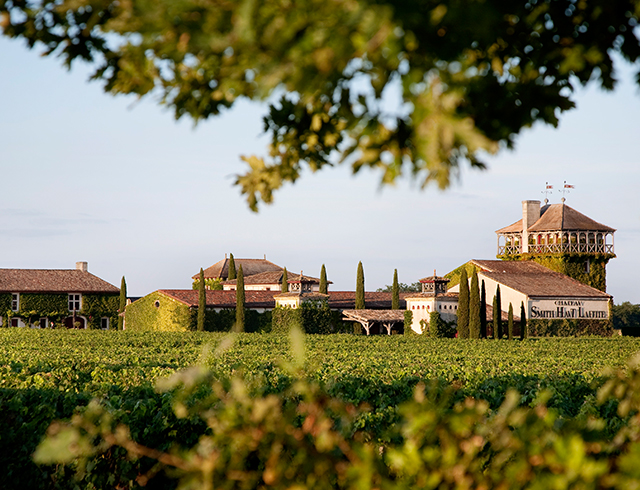 17. With Caudalie's presence in Asia, what's the one thing you've learned or like from Asian's beauty rituals?
"The Asian culture really appreciates and values the importance of a beauty routine and a step-by-step process of indulging in your skincare. For this I'm very excited to move to Hong Kong to discover the latest Asian inspirations and continue to create innovative, glamorous yet natural products."
18. Three beauty products that go everywhere with you are…
"The Beauty Elixir, Premier Cru Eye Cream, and Premier Cru Face Cream."
19. One thing not many people know about you is…
"That I was once a smoker! I started with my first boyfriend when we were seventeen, and I stopped when I arrived in New York and the copious restrictions made it nearly impossible (thank goodness!) to smoke anywhere."
20. Your most recent splurge?
"Renovating our home in the Hamptons has to be the biggest splurge we've made in a while."
21. Your idea of 'me-time' is…
"An indulgent day at a Caudalie Vinotherapie Spa."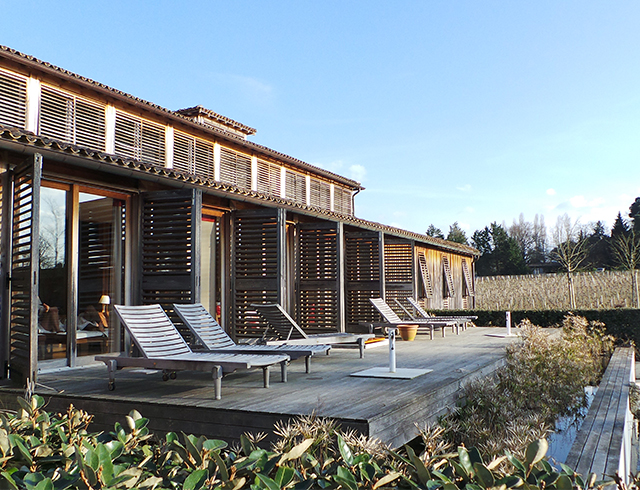 22. What's a quote you live by?
"Beauty is an art de vivre."
23. What's the one thing you must do every day without fail?
"Drink a glass of red wine at dinner!"
24. What can we look forward to next for Caudalie?
"We have an exciting new anti-ageing collection to launch in September with Caudalie's latest patent filed with Harvard Medical School. The products will revolutionise the skincare industry."
| | |
| --- | --- |
| SHARE THE STORY | |
| Explore More | |