The best lessons you've learned from Laura Mercier?
"Always be your authentic self in a world of constant pressure to conform and embracing your own unique beauty is a gift you give to yourself."
How has your perception of beauty evolved over the years?
"I grew up thinking that the epitome of beauty was that of the Hollywood film stars. When I began my makeup career, I soon learned that it takes 'a village of people' or a team to create what I now know to be an illusion.
"The evolution of my perception of beauty has changed dramatically over the years, and although I still love and will always admire the makeup and styling of the great Hollywood film star, I have come to appreciate and embrace ones' individuality and unique beauty with the focus being on a more natural looking makeup. I've always admired the quote by famed 19th century British poet and author Oscar Wilde, "Be yourself; everyone else is already taken," I think this pretty much says it all!"
Your first starstruck moment was when…
"It's happened many times but for me, the pinnacle has to be when I first worked on a photo shoot with THE DREAM TEAM; Laura Mercier, hair stylist Serge Normant and world famous photographer Patrick Demarchelier. I realised that I was in the presence of greatness and THE absolute best in the industry and that it couldn't get any better than this!"
What still keeps you excited about beauty and makeup every day?
"The ability to create and explore new trends as well as rediscover and reinvent previous trends but with a new twist. It's like being a kid and playing with your favorite toys everyday; I find this to be most exhilarating!"
The one thing you personally love most about this season's beauty trends is…
"I'm obsessed with the current focus on glowing skin and that's why I love Laura's Primer Radiance! I find myself using it on everyone and even mixing it with various foundations to 'push' the glow!"
What is the one thing in beauty you wish more women would explore?
"I don't think it's a trend per se but I would love to see women experiment more with subtle soft colors on the eyes with a very discrete hint of shimmer. I think they would love the change from their usual browns."
A quick trick to getting rid of eye bags/puffiness before applying makeup is…
"Using cold compresses followed by Laura's Eye Serum. The caffeine and arnica in the serum help to elevate puffiness and bags and brighten the area under the eyes; thus, boosting your concealer."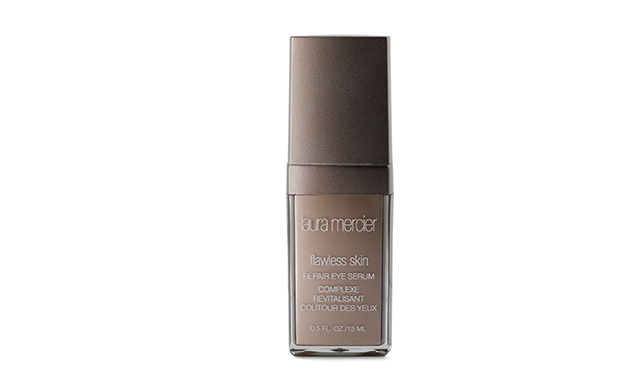 What is your best skin health tip?
"DON'T cheat your skin! Invest in good skincare and apply it religiously, stay out of the sun, drink plenty of water and green tea and take omega 3 oil and probiotics. Your skin is a breathing organ of your body so it's vitality important to nourish from within as well as from outside."
Never underestimate the power of a…
"Laura's Foundation primer, it truly is designed to hold makeup on all day and provide the perfect canvas for makeup application. This is a category of products that Laura first created over 20 years ago and now it's a staple in all brands."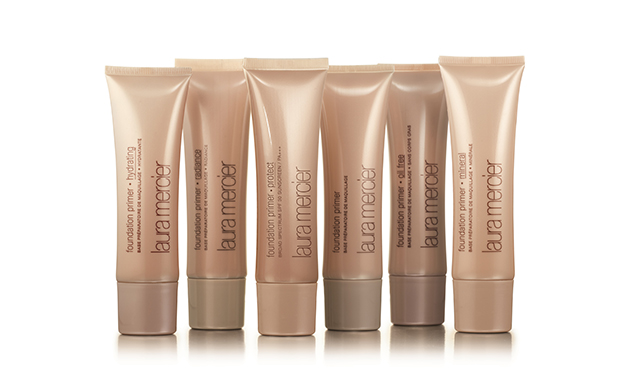 How has social media impacted your approach to beauty and makeup?
"Social media is a major driving force in dictating what people are doing and thinking in terms of fashion and makeup, especially in the younger generation, it's how we stay connected and exchange ideas, thoughts and concepts. This is a good thing but in some instances, not so much. I'll give you an example, there has been a contouring craze underway that quite frankly looks too theatrical and unnatural. As a result, many woman feel they have to contour like the pictures posted on Instagram in order to achieve the "perfect" or idealized look. Although this makeup technique has great merit, I see many woman overdoing it so now I focus on teaching them on the proper ways to contour (if they need it) AND to make it look the most natural and undetectable."
Who are some of the people you follow on Instagram?
"I mostly follow friends, lifestyle, photographers, designers, hairstylist and makeup artist like Serge Normant, Patrick Demarchelier, Jenny Packham and Talia Shobrook, I love keeping up with trends and seeing what influences are driving the beauty industry."
What would you consider a 'big moment in beauty' this year?
"In makeup, it has to be the contouring and 'strobing' trend. There has been a huge emphasis placed on sculpting and highlighting that I think we are going to see for some time. In fashion, I'd have to say the 'Bohemian Chic' look has been a strong influence."
Your best backstage beauty trick is…
"KEEP IT SIMPLE!!! Fashion shows are fast paced, chaotic and incredibly stressful. There has been a strong trend to keep the makeup fresh and glowing with a flush of creme color on the cheeks and less emphasis on the eyes. The makeup has become more of an accessory to the fashion, allowing the clothes to be front and center."
Your idea of disconnecting is…
"Cooking, I'm mad about experimenting with flavors, visiting the dog park with my dog Victoria or simply disconnecting when visiting my home in Puerto Vallarta Mexico!"
One thing not many people know about you is…
"That I have a passion for interior design and cooking."
The most exciting discovery you've recently stumbled upon is…
"It's not so much of a "discovery" but "rediscovery" and falling in love with a Kajal all over again! I love how just a little kohl liner placed on the inner lash line can transform an eye or even make a statement! Laura makes an amazing new Kajal that I'm so excited about."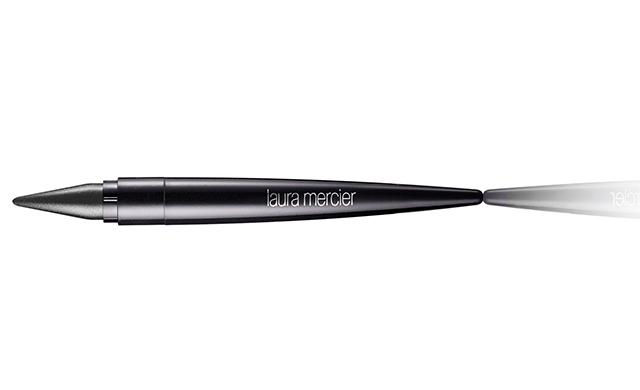 Your off-duty indulgence is…
"Well, it's more of an on and off duty indulgence and that is enjoying a good Matcha Latte! My friend and colleague Kim introduced me to them while traveling in Europe with Laura for a press tour and I've been addicted ever since, indulging daily."
Your idea of the perfect getaways is…
"Escaping to my home in Mexico, enjoying a margarita from my terrace pool and watching the sunset over the pacific."
A person, designer or place that never fails to inspire you…
"Honestly, Laura Mericer is that person, that's why I've been with her for almost 20 years. Why? She has taught me to embrace what is unique about ones individual beauty and to be authentic and in the 20 years I've known her, she has never wavered from that philosophy."
What's the best beauty advice you've received that's never really gone away?
"Natural beauty never goes out of style so even though makeup and beauty trends come and go, natural will always remain current."
The one thing that never fails to put you in a good mood is…
"Listening to some good jazz or Ella Fitzgerald."
What is the one thing a woman should always do for herself?
"Indulge herself in beauty, Laura always says that 'lipstick is a little happy in a tube!'"
What are you most excited for Laura Mercier next?
"The launch of our new foundation coming soon (top secret) stay tuned…it's a game changer!"
| | |
| --- | --- |
| SHARE THE STORY | |
| Explore More | |