We caught up with the lovely Zoe Boikou, Founder of fast-rising German beauty brand Zoeva, on her new exciting venture into Malaysia and what's in store for us. Hint: beautiful palettes, expert makeup tools and brushes that will change the way you do makeup once and for all.
Tell us about the story behind Zoeva.
"I have always appreciated makeup, but have came to realise that the quality of brushes available in Germany was mediocre. This is when Zoeva came to life in my very own living room in 2008! Since the beginning, my vision has always been to help women discover their individual beauty."
What makes Zoeva truly unique as a beauty brand?
"Zoeva creates outstanding makeup products that reflect affordable luxury and have a deep story. My passion for consistent design and quality sets us apart and keeps me passionate about my work."
Makeup tools and brushes are such a big part of your brand – any interesting tips and insights to share?
"Many of our brushes have various functions. The Zoeva 317 Wing Liner is ideal for applying eyeliner, but it can also define the lip contour or even be used to fill in your eyebrows. Fan brushes – like the Zoeva 129 Luxe Fan – are multitasking heroes as they can be used for applying highlighter, blush and bronzer, for picking up any excess eye shadow or contouring your face.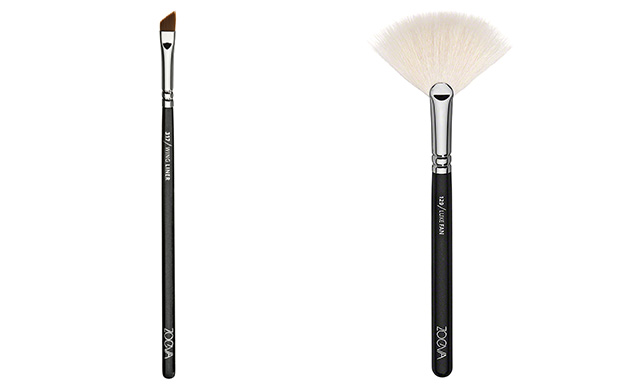 "Cleaning your brushes on a regular basis is essential for healthy skin and so you get the best makeup result. Particularly natural hair needs careful cleaning – treat it like your own hair. After washing, shape the bristles to original shape and lay flat to dry. Professional brush soaps and mild hair shampoos will work perfectly as a cleanser too. A drop of conditioner works great as an extra treatment for marvellously soft brushes."
Zoeva is one of the few beauty brands to also include bracelets as part of their offering. Is there a personal story behind this?
"Zoeva believes in individual beauty and supports women in need. The bracelet collection is a concept to emotionally link our passion for beauty and charity beyond makeup products. 50% of proceeds from the purchase of The Zoe Embracelet are donated to the Bff, a German organization helping women who have suffered from violence."
What's the key message you'd like Malaysian women to take away from Zoeva?
"Entering the Malaysian market is a very exciting step for Zoeva. For Malaysian women, the beauty routine seems to be like a 'ritual' with a strong focus for flawless skin. We would like to encourage them to use our brushes for an optimum, quick and precise makeup result."
What are some of the most interesting European vs. Asian beauty rituals you've discovered?
"Overall, I noticed that there are some slight differences in the way both Asian and European beauty trends focus on eyes and lips. For example, Asian women strive for a youthful complexion. Another difference is that, given the humid climate, Malaysian customers seem to use a wider range of long-lasting products."
Which three personal favourites would you recommend to a new Zoeva user?
"Starting off with the base – my favorite is the 104 Buffer. It applies foundation quick and ensures a flawless finish. The 126 Luxe Sheer Cheek adds a pop of color on your cheeks. Last, but certainly not least, the 227 Luxe Soft Definer applies and blends beautifully as an eye shadow."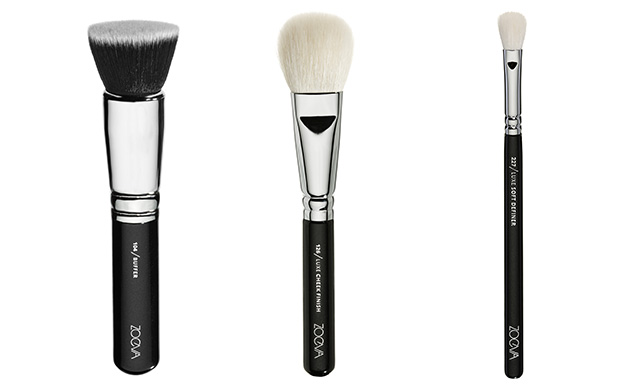 Your best beauty tip is…
"Drink enough water, eat healthy foods and most importantly, believe in your own beauty."
The best advice you've received was…
"From my mother: You can achieve anything if you believe in it."
What's the ONE indulgence you'll never say no to?
"Fine chocolate."
The secret to beauty is…
"Individuality is the key to timeless beauty."
One beauty or pampering ritual you will never skip, regardless of how busy or tired you are?
"Make sure to remove your makeup before you go to bed and allow your skin to rest. Applying the right moisturiser suitable for your skin type is also crucial for healthy looking, glowing skin each morning."
Your best experience in Malaysia was…
"One of the highlights from my recent visit to Malaysia was definitely the cultural diversity. The people were truly inspiring and they create a vibrant atmosphere. Regarding the makeup, it was a pleasure to experience the on-going curiosity of Malaysians towards new makeup products and trends."
Lastly, a beauty trend you're currently crushing on?
"I am all about a classic winged eyeliner look! My favourite product is the Zoeva Calli Graphic Liner in black – it's coming soon so watch this space!"
More beauty treats from Zoeva
{insert gallery tpl="slide-freesize.tpl" id="ZOEVA" rid="3885″ order="a_tstamp"}
Zoeva is now available at all Sephora boutiques nationwide and online at www.sephora.my
Related stories:
Art-centric makeup palettes you need now
| | |
| --- | --- |
| SHARE THE STORY | |
| Explore More | |